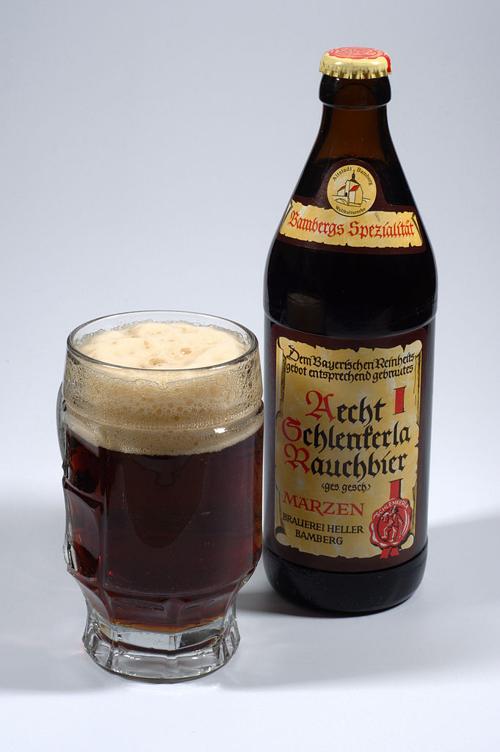 Stop the presses! I'd nearly finished my First Drafts column when I got news of the Copper Fox Brewfest & Mesquite Challenge. I tried to put the event out of my mind, but it would not be extinguished. It represented my chance to write about an uncommon beer style, one of my favorites: rauchbiers.
As the flames licked around the edges of my mind, I knew I had to fight fire with fire.
Hailing from Bamberg, Germany, a rauchbier — "smoke beer" — uses smoked malts for a charred effect. According to one legend, the beer originated after a fire at a monastery. The brewhouse was saved (monks frequently brewed), but the malt had been exposed to smoke.
Though that makes a great tale, the real truth probably lies in old malting and kilning processes, where wood smoke inevitably filtered through the grains. Newer methods eliminated the smoke.
A traditional rauchbier uses beechwood-smoked malts in a medium-strength German lager. The dominant flavor is smoky, with shades of bacon and grilled meats, plus malts, nuttiness and molasses, little hop presence and moderate bitterness.
The gold standard of the style is Aecht Schlenkerla Rauchbier Märzen by Brauerei Heller-Bräu Trum. The Bamberg brewery, whose history stretches back at least five centuries, malts and kilns its own barley.
The classic Märzen (think Oktoberfest-style) uses beechwood-smoked malts and matures for months in the brewery's 700-year-old cellars. Other Schlenkerla beers available locally are Urbock — dark, rich, and malty-sweet; an oak-smoked doppelbock; and a lighter Helles lager, brewed without smoked malts but in the same copper kettles and with the same rauchbier yeast, resulting in a more subtle smoke flavor.
If this unusual style scares you off, consider if you appreciate bourbon aged in charred barrels, Scotch whisky made with smoky peat malts, bacon or grilled meats. As the Schlenkerla website says, "Even if the brew tastes somewhat strange at the first swallow, do not stop, because soon you will realize that your thirst will not decrease and your pleasure will visibly increase."
The best way to appreciate a rauchbier is to pair it with smoked and barbecued foods. It's also useful for cooking — I've used it in vegetable soup for a beef broth effect.
American craft breweries create a few smoked beers, such as Stone Smoked Porter. Locally, Hardywood has created the Walpurgisnacht, a smoked Maibock. Brewer Dylan Brooks at Extra Billy's Smokehouse and Brewery in Midlothian tells me he's crafting a recipe for a smoked beer to pair with their barbecue.
Back to the Copper Fox Brewfest & Mesquite Challenge. On May 16, Capital Ale House Midlothian is serving mesquite-smoked beer from 10 Virginia breweries plus barbecue, the perfect rauchbier pairing.
The smoked barley for the beers comes from Copper Fox Distillery in Sperryville. Besides creating its own spirits, Copper Fox malts its own barley, using grains grown on Virginia's Northern Neck. For the mesquite-smoked malt, Copper Fox uses the traditional floor-malting process and a classic wood-fired kiln.
Each of the 10 breweries created a different style, using whatever percentage of smoked malt the brewer deemed appropriate. After all, a beer with 100 percent smoked malt would taste like forest fire runoff.
The event's breweries, beers and smoked malt percentages include:
Adroit Theory, smoked roggenbier, 10 percent
AleWerks Brewing, Mesquite Smoked Brown, 21.5 percent
Center of the Universe Brewing, PlayHator Smoked Doppelbock, 15 percent
Hardywood Craft Ales, Mesquite Scotch Ale, 14 percent
Isley Brewing, Jah's Fire Smoked Marleywine, 20 percent
Lickinghole Creek Craft Brewery, Fire Pit Smoked Porter, 7 percent
Midnight Brewery, Midnight Smoke brown ale, 28 percent
O'Connor Brewing, South by SouthWit, 16 percent
St. George Brewing, Stumbling Peasant Smoked Vienna Lager, 10 percent mesquite-smoked plus 10 percent applewood/cherrywood-smoked malt
Three Notch'd Brewing, Cobre Zorro amber ale, 7 percent
Guests to the brewing challenge can vote for their favorite beer. I have no idea who I'll vote for, but I know this: With 10 rauchbiers to enjoy, I declare myself the winner.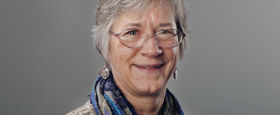 Read more about Richmond's craft beer scene from Times-Dispatch columnist Annie Tobey.