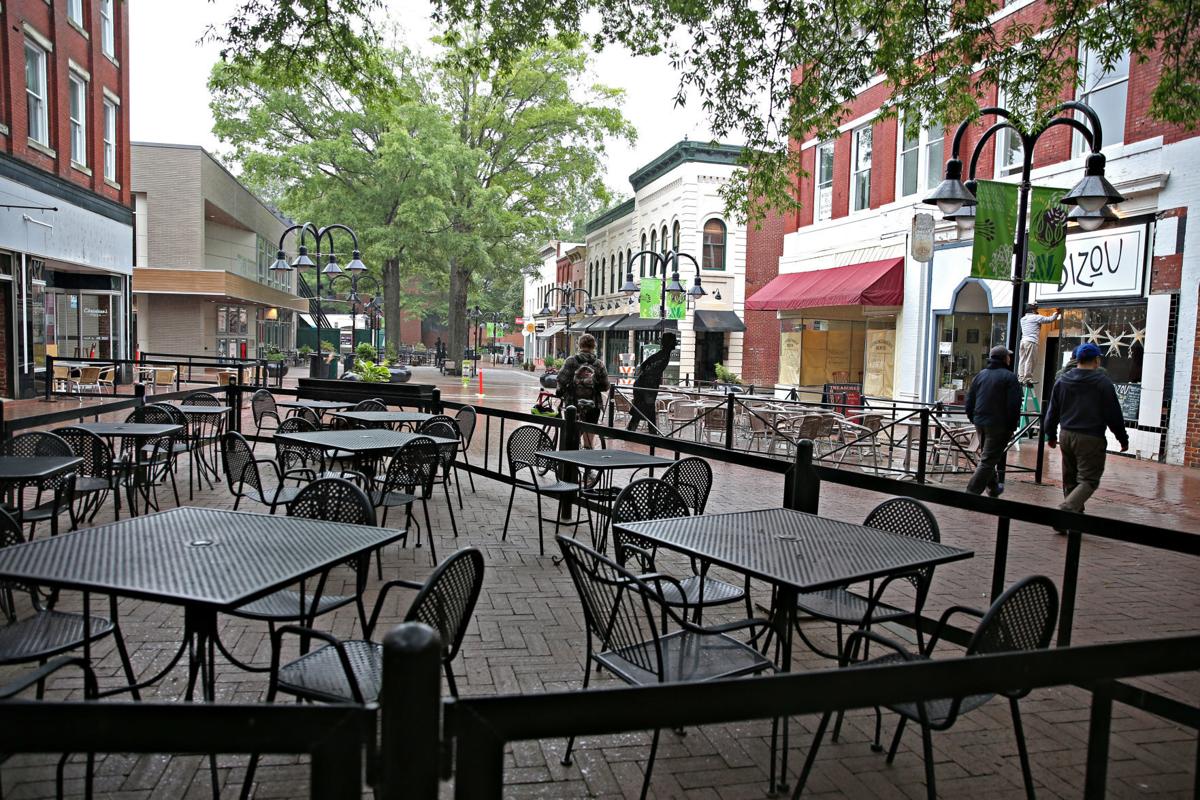 Area restaurants can start using their parking lots to increase safety measures for patrons as Virginia's economy starts slowly creeping back outside.
The Charlottesville City Council approved an ordinance during its virtual meeting Monday that allows businesses that go back to work under Gov. Ralph Northam's reopening plan to use parking lots for business. Restaurants could place seating or extend lines to pick up takeout into parking lots.
The ordinance suspends on-site parking requirements for the duration of Northam's reopening plan.
Albemarle County announced that businesses with liquor licenses could apply for an expedited approval for an outdoor dining area. The county is streamlining the application and waiving fees.
Northam authorized some businesses to reopen with limited capacity and social distancing measures on Friday as the coronavirus pandemic began to show signs of slowing.
"The council is helping the businesses in restarting their operations," said Alex Ikefuna, director of the department of Neighborhood Development Services.
As of Wednesday afternoon, it was unclear if any area restaurants planned to try out the option.
The ordinance applies strictly to private parking spaces. Businesses cannot make use of public parking lots or spots in the right of way.
Northam's plan only allows restaurants to operate at 50% of their indoor capacity and some have outdoor dining in patio areas, but implementing social distancing measures quickly cuts down on space.
During the council meeting, Mayor Nikuyah Walker and Councilor Michael Payne said they were still concerned the the pandemic could worsen as the country starts reopening.
"I don't like it, but reopening is happening and businesses are going to be open and they are opening," Payne said. "I'm just worried that these and other actions might lead to a perception that things are returning to normal and that may lead to people going out who otherwise might not."
Walker said residents should still focus primarily on takeout or delivery options.
"What I've been saying is takeout and tip well if you're able to," she said. "I know that businesses, that it's in their best interest to keep their staff and their consumers safe or they won't have them. But I am still concerned about this reopening, what it means at this time and in the future if we have to move back to a different phase."