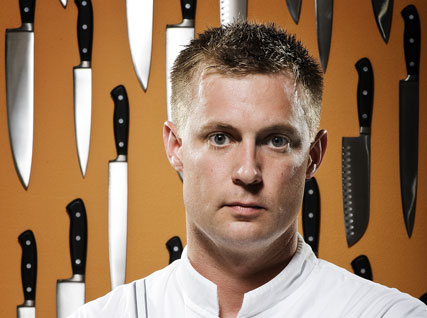 Richmond appears to be a destination for former "Top Chef" contenders as now Bryan Voltaggio is opening a Richmond restaurant.
Voltaggio was a finalist on Bravo's "Top Chef" and "Top Chef Masters" and, more impressively, is also a James Beard finalist.
And now Voltaggio and partner Hilda Staples are bringing their Frederick, MD restaurant Family Meal to Richmond... to the Shops at Willow Lawn.
Yes, the Shops at Willow Lawn.
Voltaggio said he was attracted to the density of the neighborhood, but also Willow Lawn's desire to pull him in as an anchor tenant.
"Not a lot pf people see independent as being an anchor tenant," Voltaggio said. "A safer bet is to go with national brand."
Voltaggio said he and Staples had been looking for a spot to open another Family Meal and that the two have friends in Richmond, which helped draw them to the area.
"I love Richmond," Voltaggio said. "I love Virginia."
Family Meal's food mission is "modern twists on time-honored American classics," but Voltaggio said he's looking forward to pulling in more Southern and Tidewater influences into the Richmond menu.
Highlights from the Frederick menu include: "Hoecakes with pimento cheese, maple bacon jam, and pickle relish; Fried Chicken served with buttermilk biscuits, pickles, and hot sauce; Softshell Crab Sandwich with smoked crab, John Cope's corn, tomato, and bacon; and more."
"[At Willow Lawn,] Family Meal will be the chef-driven answer to your neighbor, friendly restaurant," Voltaggio said.
Voltaggio's Richmond restaurant announcement comes in the same year as fellow "Top Chef" alum's Mike Isabella's Graffiato RVA plan (which should be opening very soon).