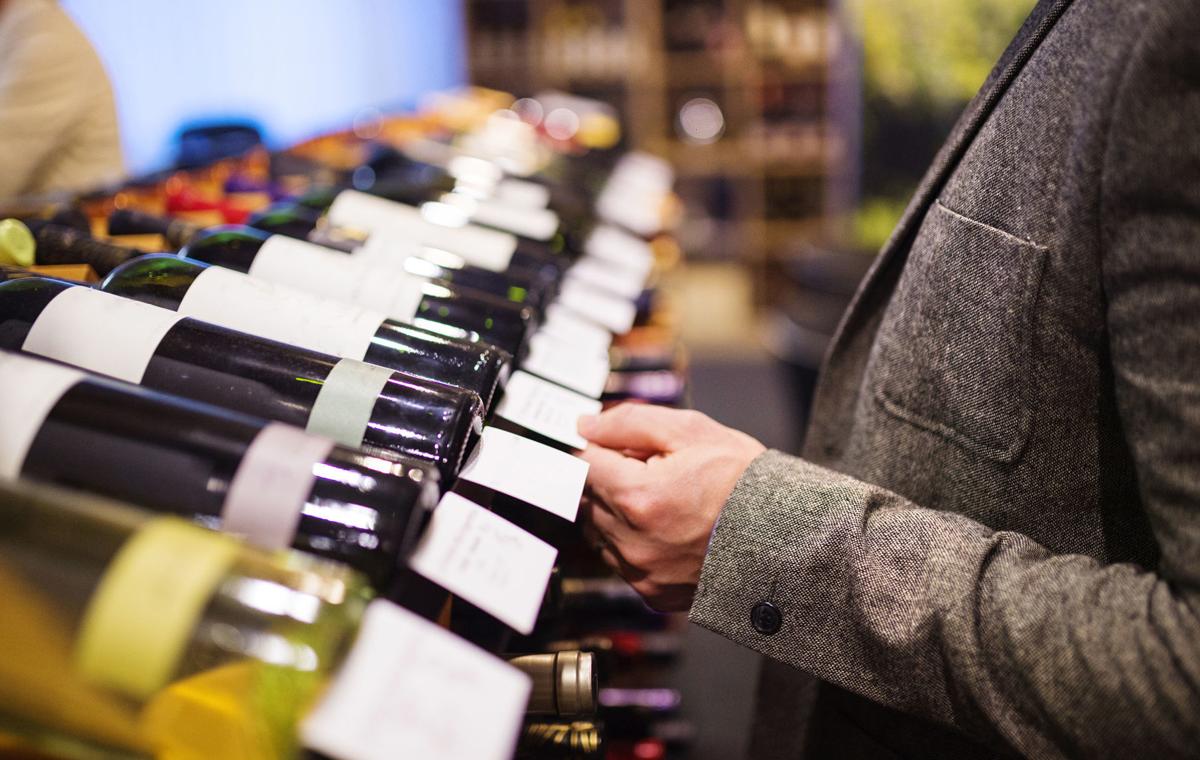 Citrus, peach, black cherry, plum.
All good wine descriptors, those you'll often find on bottle labels, on shelf-talkers or on websites. And they're descriptions to which many imbibers can relate.
Petroleum, briny note of seashell, tar, black currant leaf, moss.
Yes, they are actual descriptors, and those that can elicit an "are you kidding me?" reaction. There are plenty more of them.
Does the average wine drinker, even if possessing a more discerning palate, really relate to descriptions that almost defy belief?
Pipe tobacco, mace, leather, mushroom, earth.
Some palates can pick out the subtleties of wine aromas and flavors. Others — most? — can't. Do labels help?
"I have found that the back labels on a wine bottle can sometimes give useful information, but in many instances, it falls short," said Bruce Pittleman, longtime and former wine store owner and a member of the board of directors of the Richmond Wine Society.
"For instance, saying a wine is described as smooth and rich with hints of mocha, leather and tar or notes of vanilla and spice is not really that useful. How many people want to serve tar and leather? It just sounds like 'wine babble.' "
Wet stone, rose petal, butterscotch, earth, eucalyptus.
At many wineries, the winemaker determines the descriptions of wines. Others use panels. Not all bottles carry the listing of aromas and flavors. Those that do could use an upgrade, Pittleman said.
"Basic descriptors, such as what grapes are in the bottle, what temperature to serve the wine, suggestion of what foods to serve with the wine and what the grape flavors are, i.e., pears, melon, dark or light fruits, would be more useful," he said.
"Shelf-talkers and stickers on the label of a wine bottle are just tiny billboards to grab the attention of the buyer, usually with some critic or trade publication point ratings. If the wine has high points, it's most likely to help sell the product. So, mission accomplished. Wine buying is a tasting journey. Hopefully, the back label can help one navigate the road with more useful information."
The descriptions should be pertinent, said Bartholomew Broadbent, CEO of Richmond-based Broadbent Selections and a highly regarded international wine expert.
"I don't like any wine descriptions which identify a plethora of fruit and other flavors," he said. "If I want a fruit salad, I'll buy one. If I want an apple, I'll buy one. I don't want to know what fruits someone is reminded of when they taste a wine.
"What I do want to know is anything that determines quality and is varietally correct in terms of a single variety wine. More important is the weight, length, texture, aftertaste, balance, etc."
Keep in mind that everyone's palate is different. What someone determines is a plum taste could be dark cherry to another. The infamous "cat pee" description for some sauvignon blancs is accurate to some, a turnoff for others.
Still, such descriptions could give a hint about the wine in the bottle, though, more often than not, you shouldn't be surprised if the taste doesn't match the label or shelf-talker.
Even wine reviewers fall prey to such overwriting. Why just the other day, I had an elegant, sultry cabernet that had barnyard aromas and flavors of wet dog fur and dirty socks.
Good thing that wasn't on the label.