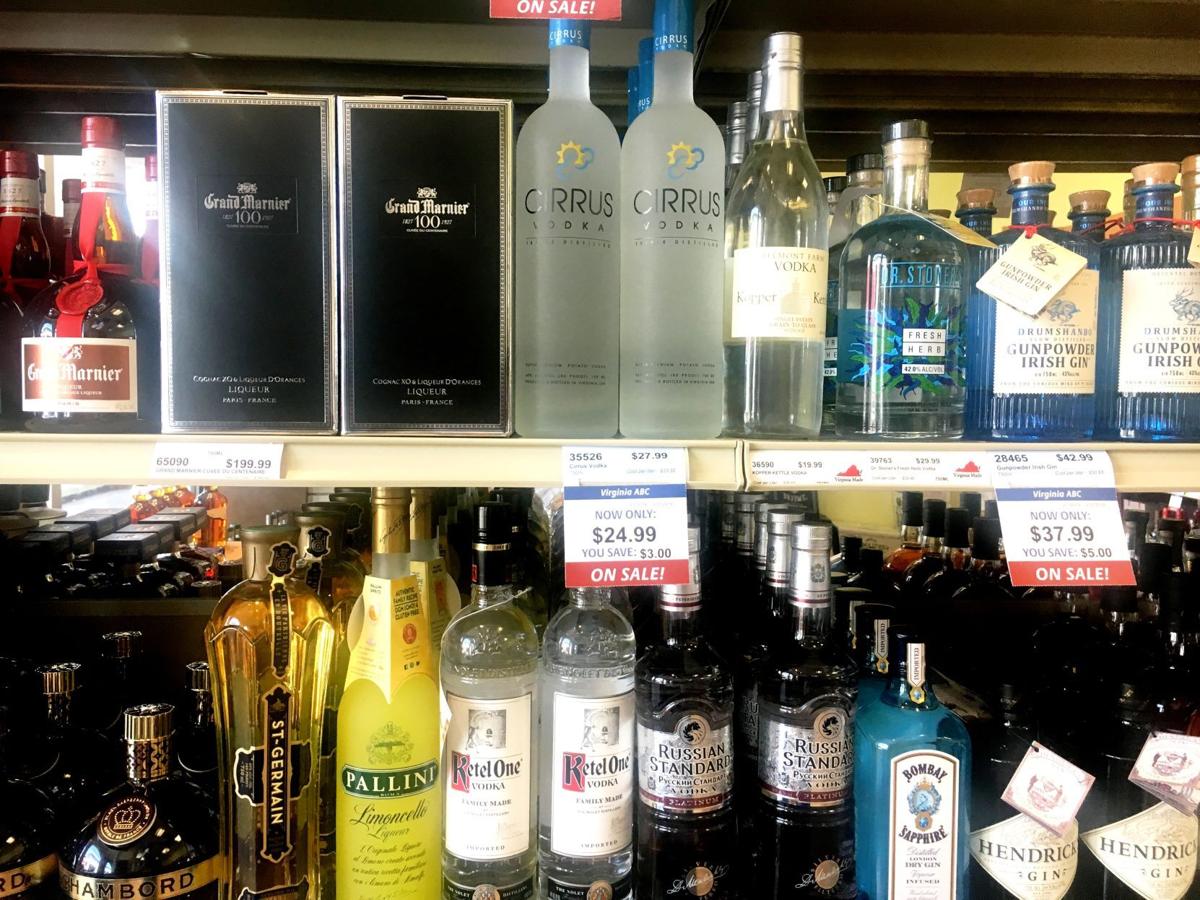 Gov. Ralph Northam has directed the Virginia Alcoholic Beverage Control Authority to allow businesses with mixed-beverage licenses, such as restaurants and distilleries, to sell mixed drinks on a takeout and delivery basis. The directive, announced Wednesday, goes into effect Friday.
"All Virginia restaurants that remain open are now takeout or delivery only," Northam said. "Allowing them to sell mixed beverages with takeout or delivery orders will help them augment their revenue streams so they can continue to operate and employ Virginians."
Virginia loosened its restrictions in March to allow restaurants to sell wine and beer for carryout and delivery. However, the state-owned liquor monopoly had not previously permitted restaurants to sell liquor or cocktails to go, something other states — including Texas, California, Maryland and New York — did in March amid social distancing recommendations.
The mayors of Richmond and Alexandria, as well as several state legislators, wrote letters or reached out to the governor to express their support for approval of allowing the sale of mixed beverages to go, according to Thomas A. Lisk, an attorney who represents the Virginia hospitality industry.
Lisk has been pushing for the policy change on behalf of the restaurant industry for weeks.
"The Virginia restaurant community greatly appreciates the governor's assistance in allowing restaurants to be able to sell mixed beverages for takeout and delivery," Lisk said.
"This additional flexibility will allow more restaurants to stay open, and more people to remain employed, during this challenging time, while also benefiting Virginia consumers who may prefer spirits over other beverages."
ABC officials said in a tweet that Northam's directive also allows the agency to defer license renewal fees for 90 days from their original expiration dates for licenses expiring in March, April, May and June.
"If we didn't do this, some businesses that are closed would be in the position of paying a fee for a license that they can't use or losing their license," the governor said at his Wednesday news briefing.
The governor's office said in news release that the deferral would allow more than 6,000 licensed retail, wholesale and manufacturing businesses to reopen and conduct business more quickly once the pandemic has passed.
Payments totaling an estimated $4.5 million are being deferred, according to Northam's office.
Virginia ABC sales have soared since social distancing orders went into effect, with year-over-year sales up 10% or more week after week. Some weeks, including last week, statewide sales topped $30 million — numbers on par with the holiday shopping season.
Meanwhile, the U.S. restaurant industry has lost an estimated $25 billion in sales and more than 3 million jobs in March, according to data released by the National Restaurant Association.
And some, including Eric Terry, president of the Virginia Restaurant, Lodging and Travel Association, would like to see the state do more.
"The Virginia restaurant community appreciates the Governor's willingness to provide them with an additional means of generating revenue through the sale of mixed beverages for takeout and delivery," Terry said.
"While this is a step in the right direction to relaxing requirements for restaurants, additional relief is necessary to ensure that restaurants can continue to operate, employ hundreds of thousands of Virginians, and contribute to Virginia's vibrant economy."
ABC also announced Wednesday that it had closed two of its stores in Northern Virginia after two employees tested positive for COVID-19.
The stores are the Huntington Gateway store in Alexandria and the Merrifield Plaza Shopping Center store in Falls Church. Both stores will be closed for a 14-day quarantine and deep cleaning before reopening, according to the agency.
The employee at the Alexandria store last worked Sunday while the Falls Church employee last worked March 29. Both received their positive diagnosis around Monday .
This is the fourth ABC store to briefly close due to coronavirus. In March, a Richmond store closed for two weeks after an employee's roommate tested positive for the virus and a Virginia Beach store also closed for about a week in March when an employee there tested positive. Both stores have reopened.
Northam has declared ABC stores essential businesses . The agency continues to operate its 386 other retail stores across the state while encouraging social distancing while shopping.
"We are sharing regular updates with all of our employees and encouraging them to follow VDH and CDC guidelines for personal health and safety," said ABC CEO Travis Hill in a statement. "We are constantly monitoring developments related to the coronavirus and adhering to all CDC guidelines, as well as federal, state and local directives. The health and safety of our employees and customers continues to be our top priority."
(804) 649-6885
(804) 649-6321