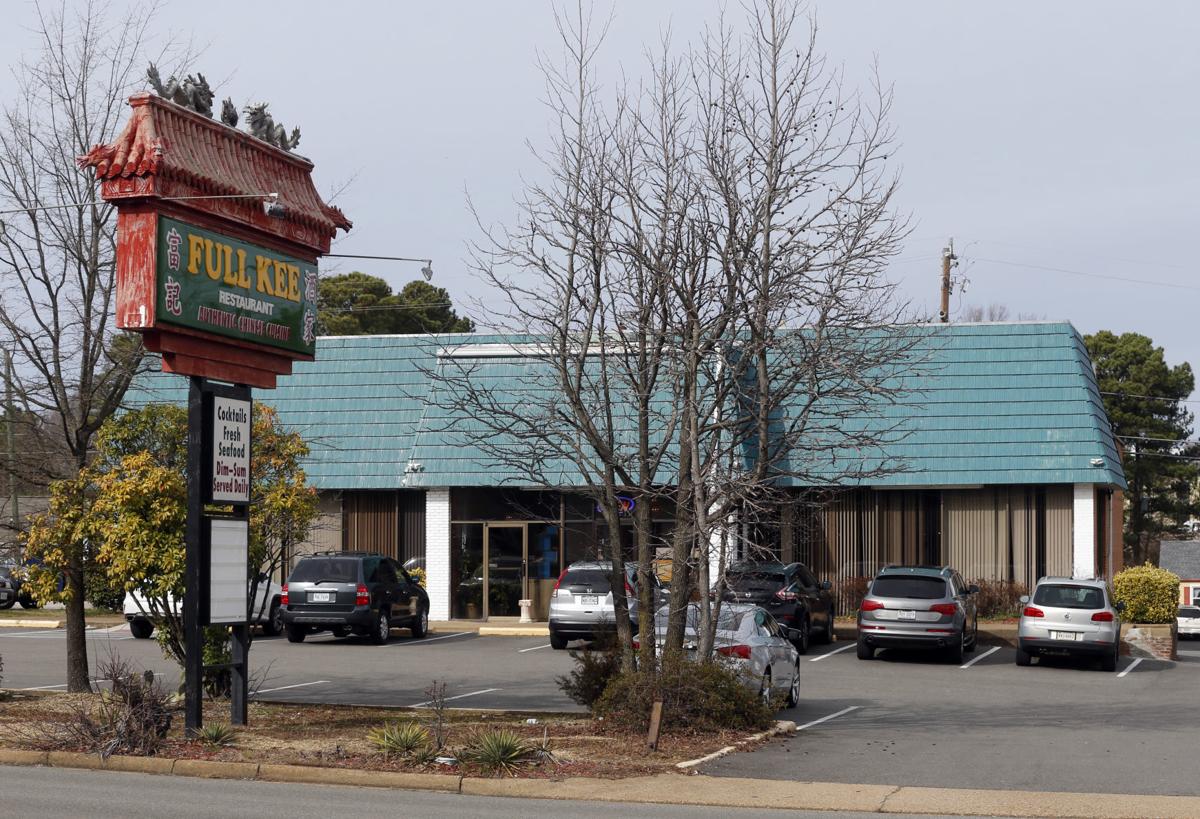 Few aspects of Chinese culture are more iconic than the traditional Chinese banquet. Think of that sumptuous meal from the famous opening scene of Ang Lee's "Eat Drink Man Woman." Or the festive wedding banquet in Lulu Wang's "The Farewell."
Yet, here in the United States, Chinese banquet halls and restaurants serving up Cantonese and other traditional banquet fare are quickly vanishing. Food tastes in many American cities have changed. They now skew toward the bold, forceful flavors of Sichuan cuisine and away from the subtle, delicate flavors of Cantonese cuisine. Ubiquitous Americanized Chinese food continues to flourish, while classic banquet-style dining has become more of a thing of the past.
Full Kee, one of the only places in greater Richmond for a proper Cantonese banquet, remains an institution. From the roast ducks hanging from meat hooks by their crooked necks, to open tanks teeming with lobsters and Dungeness crabs, to rickety turntables occupying the center of every table, Full Kee is as old-school a Cantonese restaurant as they come. This makes sense. The restaurant, over on Horsepen Road, has been in business for two-going-on-three whole decades.
I, for one, had yet to experience the dinner at Full Kee. So I recently decided to ring in the new year — Chinese New Year, that is — with a traditional banquet at the restaurant. Governed by the laws of numerology, at least according to Chinese grandmothers everywhere — eight is lucky, four is not — the meal would consist of eight courses for eight people.
I called the restaurant in advance (using a pseudonym, of course), just as my father, the king of banquet dinners, would whenever he orchestrated such an event. With the help of the restaurant's manager, I curated the banquet menu and secured some of the larger format dishes I wanted for the meal, like the live seafood.
The manager personally oversaw the banquet from start to finish. At the auspicious hour of 6:30 — three and six are also lucky — my guests and I began our feast with an appetizer plate of char siu pork ($10.95). The pork's glazed red finish sweetly, and saltily, sang of hoisin, soy sauce and Chinese five-spice. Basting the meat in some of the light soy sauce from the bottom of the plate helped considerably in counteracting its dryness.
The Peking duck ($38.95) landed on our table next, with a flock of other accompaniments: raw scallions, plummy hoisin sauce and folded pancakes, resembling a crepe crossed with a tortilla. As is customary, the luscious meat from this mahogany-colored bird had been painstakingly separated from patches of skin so brittle and buttery they instantly shattered, then melted on your tongue. Steamed buns for wrapping would've been preferable to pancakes. But I just as soon would've eaten a bundle of that duck with scallions and hoisin wrapped in an old floor rug.
A line of seafood dishes soon followed. The steamed flounder (approximately $35 to $45, varies by weight), christened with the holy trinity of Cantonese garnishes — ginger, scallions and cilantro — was the evening's best in show. And we, the audience, were enthralled. Wielding two metal spoons as a scalpel, the manager cut into the flat-bodied flounder and extracted the entire column of bones with surgical precision. The flounder, sauced ever so simply — soy sauce doused in crackling hot oil and a flutter of white pepper — had a beautifully preserved cleanness to it.
I also can't recall any dish in recent memory that's coaxed more pure, natural sweetness from a lobster than the Cantonese-style lobster at Full Kee ($25 per pound), in a velvety sauce of ginger, scallions and onions. Meanwhile, showcasing darker flavors were the daintiest of clams ($15.95), spiked with salty, musky pellets of fermented black soybeans.
Traditionally, at a banquet, the rice dish should come last. But, in our case, I welcomed the brief interlude of yeung chow fried rice ($10.95). Dry, loose grains of jasmine rice were jumbled together with a mix of shrimp, chicken, nubs of char siu pork, green peas and carrots, and scrambled egg, in a satisfying rendition of this classic dish.
Closing out the evening were two homier casserole dishes you wouldn't find on the banquet menu for a wedding, but that my family and I almost always ordered at informal family gatherings — "comfort" banquet food, if you will. Hunks of mutton wrangled into tender submission, leaving behind the faintest trace of chewy gristle, and dowel rods of beancurd skins in the lamb casserole ($17.95) were well married with a hearty brown gravy. Bulbous oysters, appropriately billed as "jumbo" in the description for the oyster casserole ($19.95), swelled with joy in their happy union of ginger, onions and garlic.
Several hours and several courses later, I felt as if I was already off to a good start to the new year. There's something deeply affirming and renewing about traditional Chinese banquet-style dining. Dinner at Full Kee reminded me of this. Sure, you can enjoy a much smaller, more informal meal at the restaurant for two, three, or … yes, even four people. But the act of gathering a larger group together around a common table of dishes, for an evening that's slightly more ceremonial, is special. I'd encourage everyone to try it. And if you need help with your menu, give me a ring.
Justin Lo writes freelance reviews for the Richmond Times-Dispatch. Follow him on Twitter or Instagram @justinsjlo.