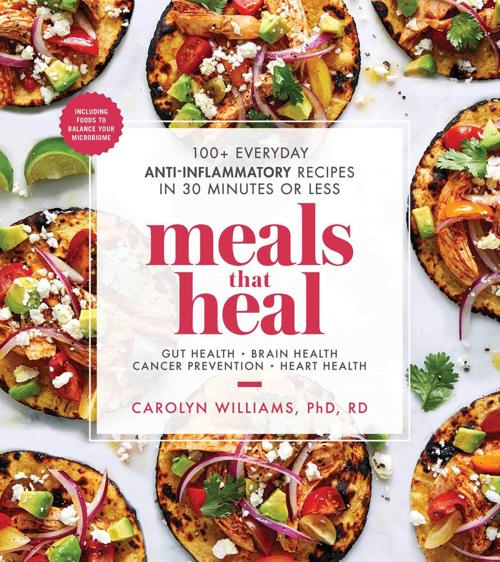 Ready for another year of cooking? January is a natural time to think about what we want to carry over from last year and what new habits, ideas, activities or recipes we want to explore in the coming months.
Here is a straightforward roasted vegetable bowl that "Meals That Heal" author Carolyn Williams pairs with cheesy polenta. She uses a sheet pan to roast zucchini, broccoli, red onions and tomatoes, but practically any vegetable in the produce aisle would work. You could do something such as sweet potatoes and greens, but the greens wouldn't go on the pan until the end.
One week, you could serve these vegetables with polenta, but another week, it might be rice, couscous or pasta. If you're looking to add meat to the meal, throw sausage links on the sheet pan before roasting. You could also roast marinated chicken breasts or a pork tenderloin at the same time, but use a separate pan.
— Adapted from Carolyn Williams' "Meals That Heal: 100+ Everyday Anti-Inflammatory Recipes in 30 Minutes or Less