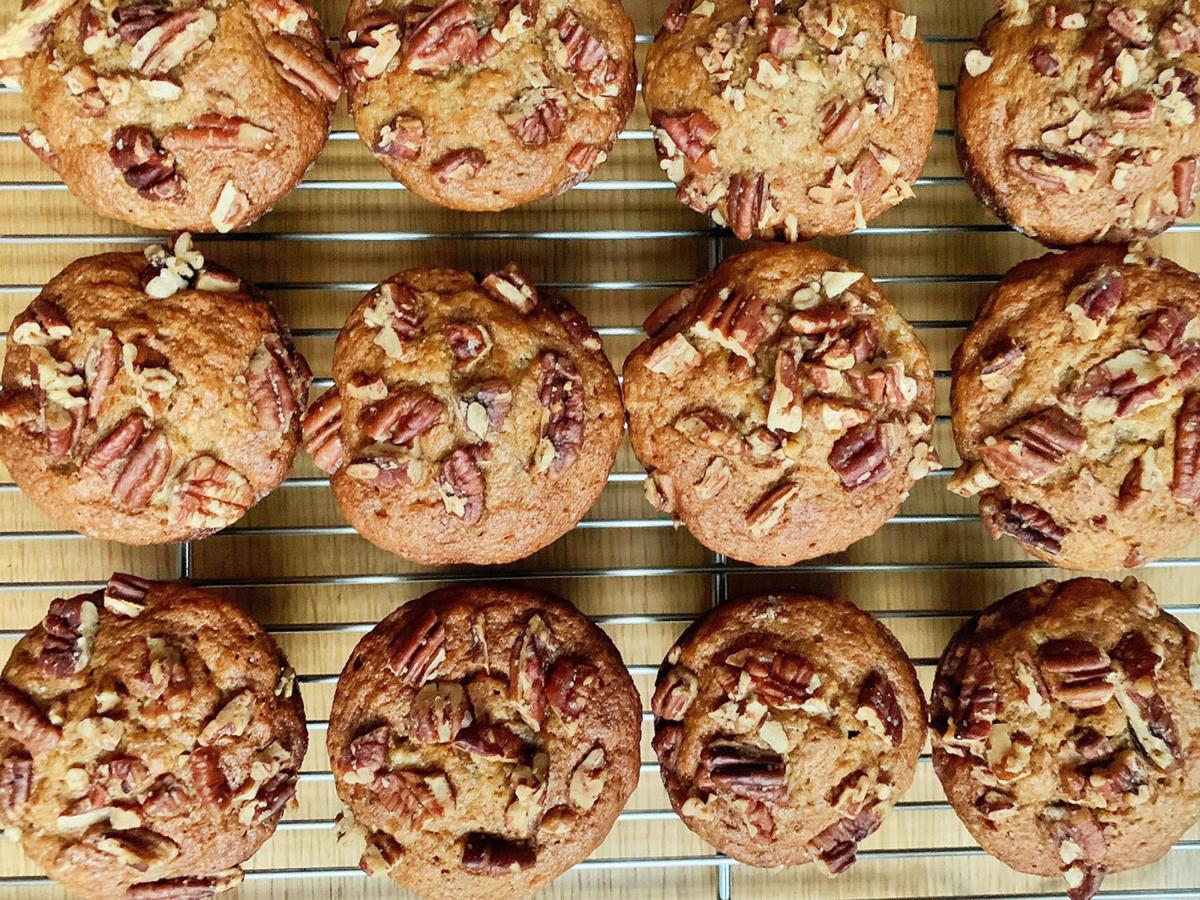 Overripe bananas seem to keep multiplying on my kitchen counter. I was about to start another batch of banana bread when my daughter begged, "Please, not another loaf. Can you make muffins instead?"
She has a point: Banana muffins aren't just mini versions of bread. Because they bake faster at a higher temperature, they're fluffier than hearty, dense loaves. That makes them ideal for whole-wheat flour, which tends to make slow-rising bread dry or heavy, or both. Whole wheat has health advantages over white flour, but its real appeal is in its complex, almost nutty flavor, which pairs perfectly with the funky sweetness of bananas ripened to black.
Pecans complement that duo, especially when toasted and buttered. You get even more of their crunch and buttery richness because they bake on top of the muffins . That extra touch makes these muffins a breakfast that's as delicious as dessert.