But ultimately, Richmonders seem to prefer two. Yes, two.
The results were a dead heat almost from the first day of the poll with Hot Chick - both the Shockoe Bottom restaurant and its signature sandwich by the same name - coming in first some days and others, it was the fried chicken sandwich at LOWCO Eatery food truck.
Nearly every other day one or the other would pull into the lead, so ultimately we decided to call it - a tie.
Hot Chick is at 7 N. 17th St. in Shockoe Bottom and is open daily for lunch and dinner. Find LOWCO Eatery's schedule at facebook.com/LOWCO-Eatery.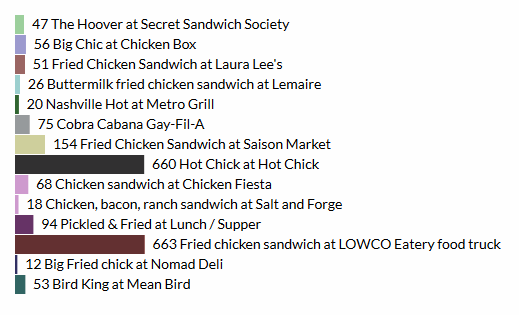 (804) 649-6321
Twitter: @KarriPeifer