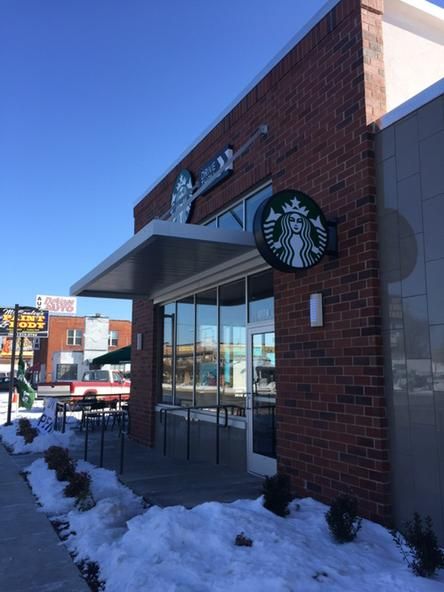 Richmond's newest Starbucks opened today at 1017 N. Boulevard.
The new spot is just north of Broad Street, adjacent to the recently-opened Growlers to Go store.
The properties are owned by local developer Charlie Diradour. The retail stores are independently-owned.
The new Starbucks has indoor seating, a patio, a communal table, a drive-thru and a parking lot.
Note: the parking lot is accessible south of the Starbucks and is shared with Growlers to Go. So you turn before it, not after. Otherwise you'll have to drive around the block, as I did. Twice.
---
The store's owner said business has outpaced his wildest expectations, and he's already thinking about new locations around the area.
---
One of Richmond's hottest areas for redevelopment is located within a three-mile radius of m…
---