Two months ago, things were looking up for Josh and Jessica Bufford, owners of Toast in the West End.
In mid-February, they'd just reopened their 8-year-old restaurant in The Village shopping center after a kitchen fire in October closed the restaurant for four months. They'd used the time to renovate their 112-seat dining room while continuing day-to-day operations at their two other Richmond-area restaurants.
Now, everything has changed.
Today, the newly renovated dining room at Toast is closed to the public, and the Buffords are operating an ever-changing takeout business out of what is now a glorified storefront. The Buffords' two other restaurants have been temporarily closed for more than a month and they've had to lay off all but 22 of their staff of 115. Rent is still due for all three restaurant spaces. And those government bailouts — the billions in federal small-business relief, well, they're still waiting to hear back.
Today, the Buffords are trying to operate a restaurant amid the coronavirus pandemic that has forced the closing of every restaurant dining room in Virginia and turned the full-service dining industry on its head.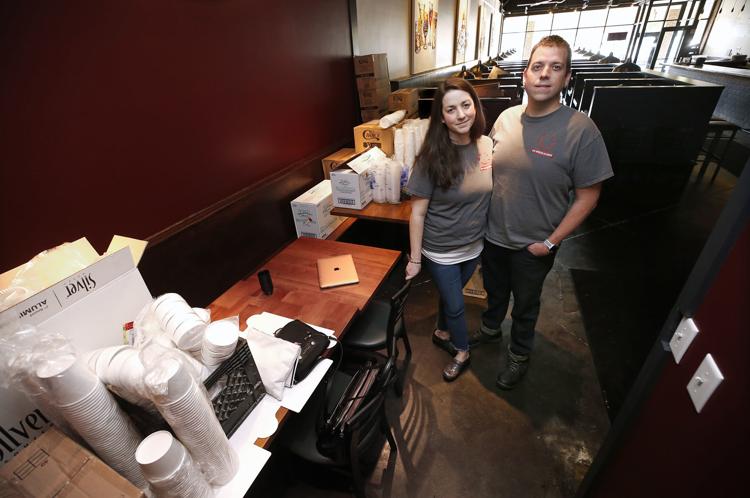 "I didn't think the restaurant business would turn into 'The Hunger Games' trilogy," Jessica Bufford joked, referring to the dystopian novels that depict a society in which children are required to fight to the death in an annual event.
Still, she said she's trying to stay positive. Some days it's easier than others.
The sentiment is shared across the industry.
The Richmond Times-Dispatch spoke with more than a dozen restaurant owners in the Richmond area, and all have a similar story to tell. They're trying to navigate a brand-new business model that brings in a fraction of the revenue in a world of ever-changing and often vague guidelines. All of it affects their bottom line and ability to plan for the future.
Some restaurant owners kept their doors open, some closed. Some opened, then closed, then opened again. Some are ramping up to open, given Gov. Ralph Northam's announcement Monday that some restrictions could be lifted starting next week. None of them are sure which was the right decision. Many are still waiting on their federal Paycheck Protection Program loan. Those who got it aren't sure how they're supposed to use it.
And they have no idea when this all ends. No one does.
In June 2019, there were 2,079 full-service and fast food restaurants operating in the city of Richmond and Chesterfield and Henrico counties, according to the health departments in each locality. More than half of them, 1,238, were full-service — that is, restaurants that rely on dine-in as the vast majority of their business model.
All have had their entire business upended since March 17, when the state banned gatherings of more than 10 people, including inside restaurants. The ban effectively ended dine-in service for every restaurant in Virginia. The governor officially closed the dining rooms a week later, on March 24.
On Monday, Northam announced that Phase I of the state's reopening could begin by the end of the next week, but even then, restaurants must still abide by dining-in restrictions. The details of the restrictions still haven't been shared by the governor's office, creating yet another delay and frustration for restaurant owners. Northam spokeswoman Alena Yarmosky said late Tuesday that guidance would be released "in the coming days."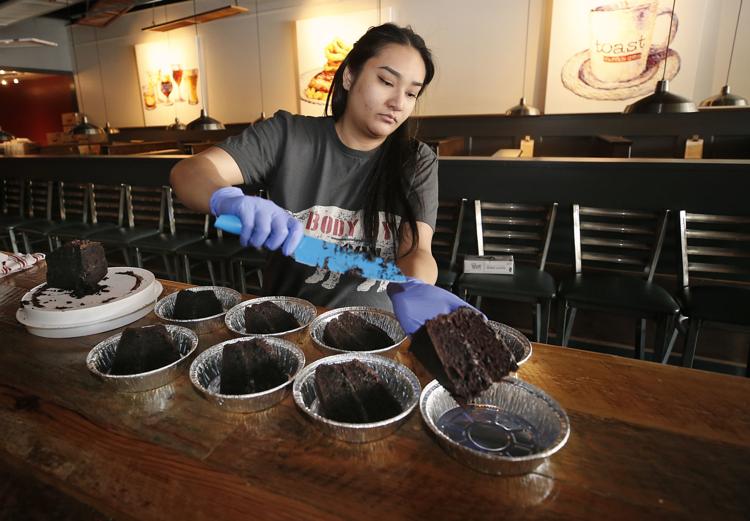 "Every day is a bad day," Joe Sparatta, chef and co-owner of Heritage and Southbound, said early last week.
The day, he later acknowledged, was a particularly bad one. Heritage, the Fan District restaurant he and his wife co-own, has been temporarily closed since dine-in restrictions began. Southbound, the South Richmond restaurant he co-owns with chef Lee Gregory, has been doing takeout since the beginning, but even then, "it's treading water," Sparatta said. "We're not making money." Averages vary restaurant to restaurant, but most local restaurant owners are bringing in about 20% to 30% of their full business sales.
And the money that's coming in has to go out. The rent at Southbound in the Stony Point Shopping Center on Huguenot Road is $9,000 a month. He was able to negotiate a break with his landlord, knocking it down to $2,000 a month for the next two months with the $14,000 to be made up later, but that took some doing. The property has changed hands at least three times in the 5½ years the restaurant has been open, so he wasn't entirely sure who his landlord was.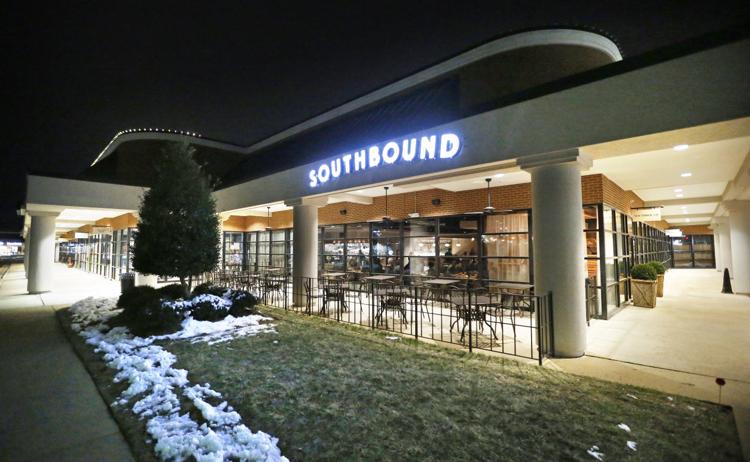 And it was just another thing to do on top of everything else. Sparatta was having a lot of doubts early last week, questioning whether closing Heritage was the right decision, or if the distribution model he uses to pay himself — something common among restaurant owners — was the right one. That payment model makes those owners ineligible for unemployment benefits, even under the CARES Act's expanded guidelines that have allowed self-employed workers to claim benefits.
Early last week, it seemed the only thing in Sparatta's life making any money was the swear jar his two kids set up at home.
But the end of the week brought some much-needed good news: After three weeks of waiting, the Paycheck Protection Program loan for Heritage hit his account. It's enough to cover payroll for two months and means he's able to reopen Heritage for takeout.
He's still waiting on the one for Southbound, but the one deposit brought "some relief," he said.
But the PPP loans — part of a federal program designed to help small businesses survive the pandemic — bring a whole other set of questions and issues.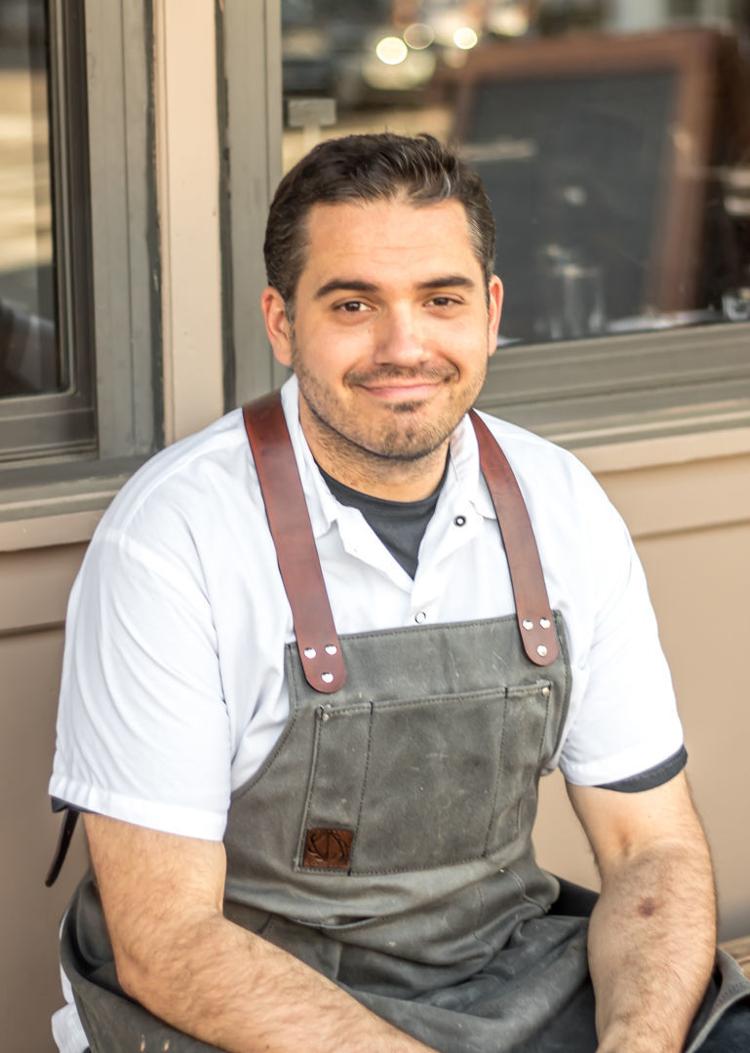 Brian Moore, who owns Chez Max in Henrico, is trying to navigate the PPP rules now. He received approval for his loan last week; he's waiting on the deposit, but knowing it's coming is "a weight off my shoulders," he said. But now the question is: How does he use it?
Moore, like nearly every other restaurant owner in Richmond, had laid off most of his staff when Northam closed dining rooms in March. He simply didn't need servers, hosts, bartenders, food runners, bussers and more — jobs that exist to service dine-in customers — when no one could dine in. Nor could he afford to keep them when his takeout service is about 25% of his normal business.
The Paycheck Protection Program was designed to keep workers employed, but many small businesses, including restaurants, had already laid off workers by the time the program began. Restaurants can use 25% of the funding on rent or utilities, but the bulk of it — 75% — must be used on payroll. The loan can be turned into a grant if used correctly.
"I have to bring back 90% of my employees," Moore said. But 90% of which employees, Moore asked. All employees? Full-time employees? Moore said it's unclear.
"My number of full-time employees is six; I have 15 paid employees. So I don't know if I need to have 14 people or five."
The Small Business Administration's website says that those employees must be on the payroll for an eight-week period.
"But that's up to some debate," Moore said. "Is it the whole eight weeks or can I [add them to the payroll] on week seven?"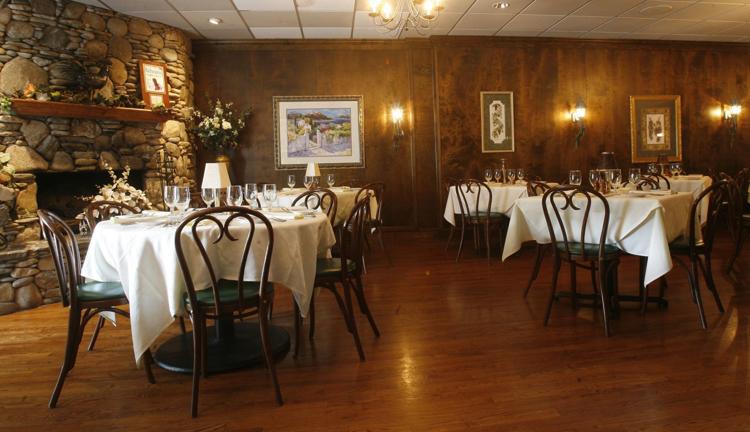 Currently, Moore has nine of his 15 total workers reporting for duty. He doesn't need any more, not while dining rooms are closed or if dine-in is limited. If he has to add another five to meet the PPP grant requirements, he'd try, but that brings up another challenge: Some of his employees don't want to come back to work.
In social media groups for restaurant industry workers, employees cite health concerns as the main reason they don't want to return to work. But Moore, and many other restaurant owners, suspect another factor is also at play: Restaurant workers are now making more money on unemployment than they ever made on the job.
They don't want to come back, especially if it means risking their health and safety, when they're making more money staying at home. And Moore says he understands.
"Right now they're making $800 [a week]," he said. Industry salaries vary, especially based on position, but Moore said $600 a week is a decent average.
Sparatta, at Heritage, is in a similar situation.
"My line cooks are making $960 a week on unemployment and none of them want to come back because I can't pay them that. I don't blame them," Sparatta said.
Unemployment benefits vary based on an individual's pay while employed, but the typical benefit is on the higher end, which maxes out at $378 a week. Under the CARES Act, the federal government has kicked in an additional $600 a week for workers through July, making the maximum amount available to laid-off workers $978 a week for up to four months.
For many Richmond-area restaurant workers — and workers of all fields — bringing in what amounts to just over $50,000 a year is more money than they've ever made.
"Do you look at them and say, 'If you don't come back, I have to report you?' " Moore asked rhetorically. "That's not good. That's not going to make for a good employee if they come back."
Sparatta concurred: "You're supposed to report people if they won't come back, but I'm not going to do that."
"Congress did it backwards," said Josh Bufford at Toast. "They rolled out the CARES Act, which created benefits for employees that employers need to know how to shoulder. PPP didn't come around for three weeks. I'd already released [the workers]. I could've tried to keep them. ... It only works if we never let them go to begin with."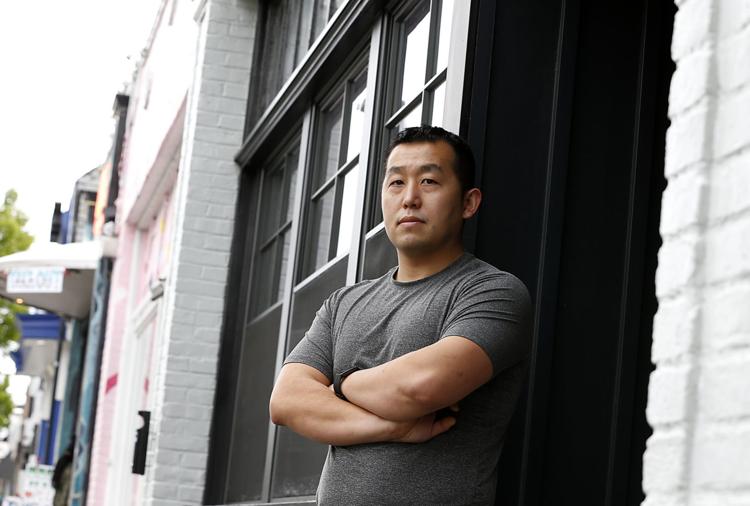 Restaurant owner Kevin Liu is trying to help however he can. He came by restaurant work a way very few do: He's a Marine Corps veteran with a degree in public policy from the Massachusetts Institute of Technology, so he's fluent in government and legislative speak.
"I've actually read the CARES Act. Like, line by line," he said.
Liu — who co-owns Carytown Cupcakes, The Tin Pan music venue in Henrico, and The Jasper cocktail bar — has been trying to help his fellow restaurant owners navigate the federal relief programs, even as it's not clear which of the programs is best for his businesses.
"It's frustrating," Liu said. He received some PPP funding in late April, but he isn't sure if it's best to use that money or the Employee Retention Tax Credit, another part of the CARES Act.
Liu is also one of the founders of Richmond Restaurants United — an unofficial group, according to Liu, of a local restaurant owners sharing resources and information to help each other during this crisis.
"We're trying to help each other," Liu said. "Brittanny [Anderson, owner of Brenner Pass and Metzger] was trying to get us all together to share resources, support our staff and advocate."
Advocacy has emerged as the biggest focus for the group; Liu said its members have been working with their congressional representatives — Donald McEachin, D-4th, and Abigail Spanberger, D-7th — to get clearer interpretations of the Small Business Administration guidelines. And in late April, Liu was appointed to Virginia's COVID-19 Business Task Force.
Still, Liu said he's hoping for the best but bracing for the worst. Liu reopened The Jasper last weekend for delivery service, mostly, he said, so that the team could practice for the future. The restaurant sold out on its first night and nearly sold out its second; the revenue is less than 30% of what The Jasper would make on a typical weekend.
"Public health is number one, but any restaurant owner should be planning to operate at a loss and barely break even in Phase I," he said. "But on the positive side, I'm excited at the moment. I can see a light at the end of the tunnel."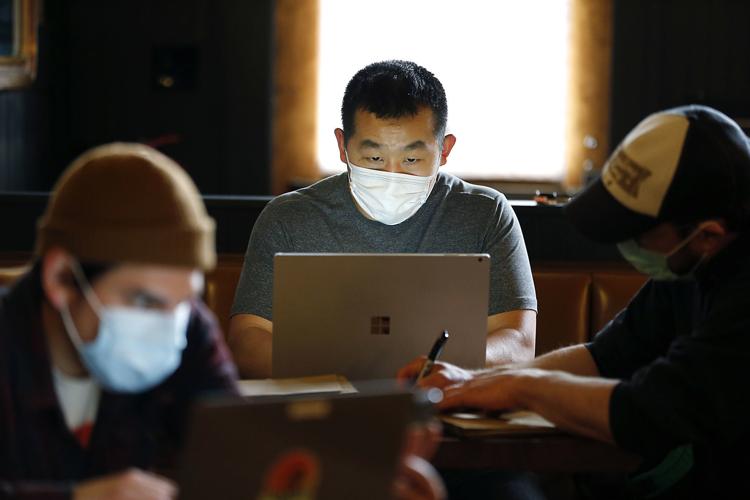 Last week, restaurant owner Victoria DeRoche was finally feeling positive — for the first time in weeks.
DeRoche closed her Shockoe Bottom restaurant, Nota Bene, in mid-March, reopened for a week to try takeout, and closed up shop again.
"I laid off my staff; I didn't see a path forward," she said.
But in late April, thanks to the nonstop email chain of owners sharing ideas as part Richmond Restaurants United, DeRoche found inspiration: She would reopen her full-service restaurant not as a restaurant, but as a gourmet market offering takeout and delivery of prepared meals and meal kits, plus cocktails. Nota Bene Market was born and opened for business on the last weekend in April.
DeRoche was able to launch the market thanks to a grant from the James Beard Foundation, which allowed her to buy refrigeration equipment and supplies to launch the new concept. The market is open four days a week, Thursday through Sunday.
DeRoche acknowledged that it's been especially difficult for her chef and sous chef to adjust to the new concept.
"They're sad; they're lamenting the loss of what they love to do," she said.
But DeRoche didn't see an alternative.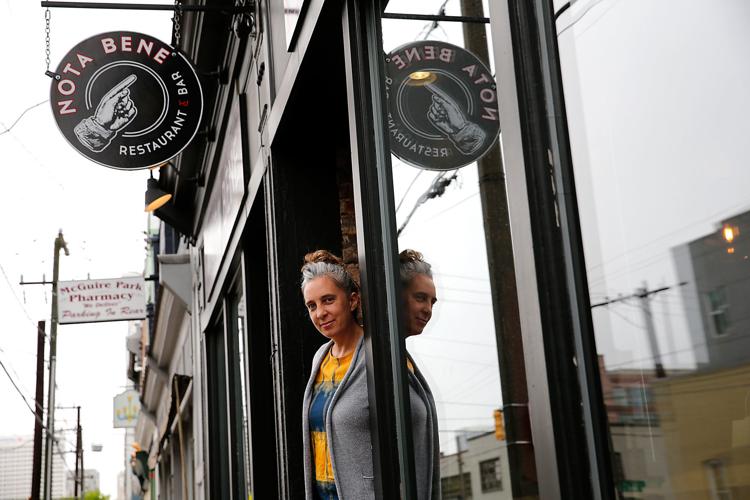 "Takeout was good, but it was exhausting," she said. "I was working every day, not being able to pay other people to do stuff. This was a glimmer [of hope] that there will be something else. A path forward."
The loosening of Alcohol Beverage Control Authority restrictions that allow her to sell wine and beer — and now cocktails — to go has been helpful, DeRoche said.
Virginia loosened its restrictions in March to allow restaurants to sell wine and beer for carryout and delivery; however, it took the state three more weeks to allow restaurants with mixed-beverage licenses to sell mixed drinks for takeout and delivery. Cocktails are generally a restaurant's most lucrative items.
"ABC-off, and wine and beer to-go, has been super," DeRoche said. "The only way we're able to be creative is within parameters, which makes you tune in to how stupid they were to begin with."
Other local restaurant owners also have found the relaxed ABC restrictions helpful.
"The response to cocktails has been surprising to me. It's been very popular," said Josh Bufford at Toast.
DeRoche is hopeful to-go cocktails will stick around once this is over and doubts the state will "be able to put the genie back in the bottle," she said.
Either way, her primary concern right now is getting herself and her team back to work.
"This is what we're doing to survive," DeRoche said. "I think everyone has to make their own choices."