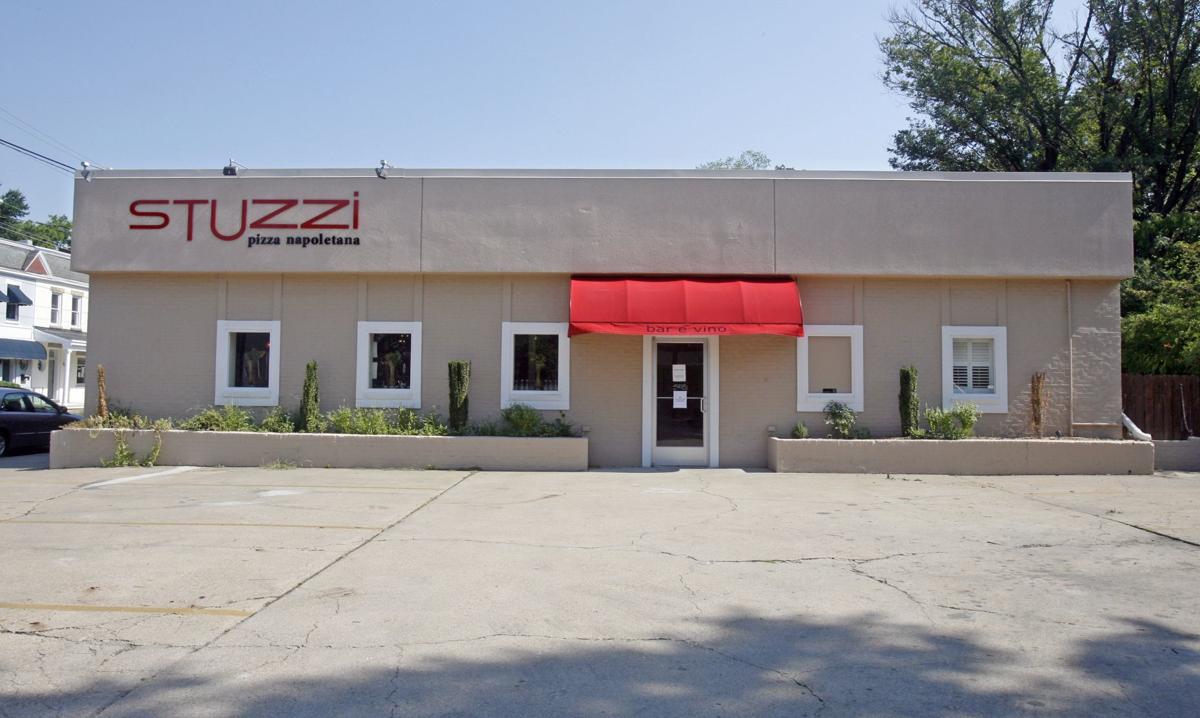 The restaurant space at 1 N. Belmont that previously housed Stuzzi finally has a new tenant. It's Fire & Hops, a restaurant from the owner of Sergio's restaurant in Chesterfield County and his two cousins and restaurant partners.
The restaurant will be part pizza place, part international cuisine spot and part beer bar — with crowlers to go, said Joe Conigliaro, owner of Fire & Hops and Sergio's.
Conigliaro said he and his business partners in Fire & Hops — Antonio Altadonna (owner of Lakeside's Arianna's) and Filippo Altadonna (who also owns Pietro's Pizza & Italian in Chester) — were among the first to contact the landlord at 1 N. Belmont Ave. when they heard Stuzzi restaurant had closed.
Stuzzi shut abruptly in mid-June after eight years in business. A sign hung on the door just after Father's Day said the restaurant would reopen that Sunday following a vacation. It never did.
"I think we were some of the first people to call [the landlord]," Conigliaro said.
Conigliaro has been involved in the family restaurant business for most of his life. His father opened Sergio's in the Market Square shopping center in Brandermill in 1991, and Conigliaro took it over in the mid-1990s after returning from a 10-year stint in Italy. Over the years, the family bought and sold a few other restaurants, but Sergio's was always the home base and the main focus.
It was that focus that drove Conigliaro to branch out to beer about five or six years ago, he said.
After nearly 25 years, business had been waning in the Chesterfield pizzeria and Italian restaurant, so Conigliaro brought in a consultant.
"We basically noticed that our clientele was getting older and older, and we were trying to figure out what we were going to do," he said.
The consultant popped into Sergio's on a Friday night and noticed that the customers were all drinking tea and soda. He suggested Conigliaro consider adding craft beer to the offerings, which at the time were limited largely to domestic beers and some wine.
"I was skeptical," Conigliaro said. "I wasn't sure how people would receive it."
But he took the risk and pulled out half of the restaurant's banquet room to make way for a bar and taps for craft beer.
"It was a pivotal decision," Conigliaro said. "It's been such a great response."
These days, Sergio's has nearly 30 taps dedicated to craft beer and has become a destination for craft beer lovers in Chesterfield. Conigliaro knows craft beer isn't a novelty in the city, so he plans to make the focus at Fire & Hops as much about the food as the beer.
He and his business partners demolished the former oven at Stuzzi and have ordered a new wood-burning oven that also uses gas heat to help regulate the temperate to create a more consistent cooking temperature for the pizzas.
The pizzas at Fire & Hops won't be traditionally Neapolitan as Stuzzi did, but they will be artisan and rely on fresh ingredients to create a menu of specialty, 11-inch pies. The restaurant will also offer three types of tacos, plus sliders, hand-breaded mozzarella sticks ("they're really more like logs," Conigliaro joked), salads and a few sandwiches.
Fire & Hops could debut as early as mid-December and will be open for lunch and dinner daily, six days a week.
The new restaurant was first reported by Richmond BizSense.
(804) 649-6321
Twitter: @KarriPeifer