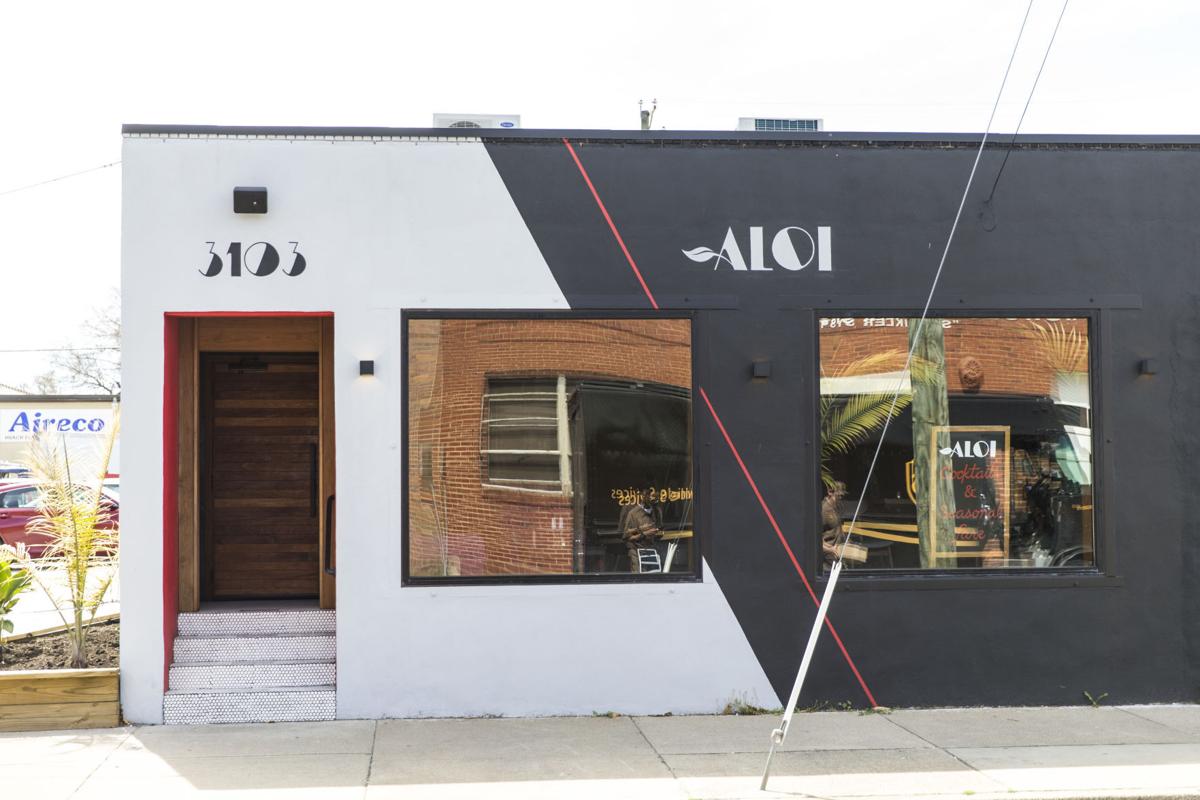 A new sushi restaurant will open soon in Scott's Addition with Lucky AF, which is in the works at 3103 W. Leigh St., in the former Aloi restaurant space.
"Lucky AF (Lucky Asian Fusion) is a fresh, fun take on a modern sushi restaurant," said Chris Staples, director of hospitality and marketing for EAT Restaurant Partners, the group behind the new restaurant.
EAT bought the restaurant on March 1 from Aloi business owner Brandon Pearson. Aloi closed at the end of January after a year and half in business.
In retrospect, Staples said, the timing could've been better.
"If two weeks had passed, we wouldn't have bought it," he said.
The first cases of COVID hit the Richmond area in March and by St. Patrick's Day most restaurants were already feeling the impact of diners wanting to avoid inside dining. By the end of the month, every dining room in the state was ordered closed.
But, what can you do. EAT had inked the deal and now the restaurant is theirs, and rent and utility payments need to be paid monthly, so EAT is pressing forward with the already-announced concept.
Chef Hai Truong, who's also the sushi chef at EAT's River Road restaurant, Osaka, will oversee the menu, which will feature a simple sushi portion, plus Pan Asian dishes. The restaurant will also offer daily happy hour. And with the COVID delay from their original spring opening, EAT now has a chance to focus on making the patio portion of the space more inviting - and a bigger emphasis of the restaurant. Lucky AF will also offer takeout and delivery.
"We're being realistic about it," Staples said about opening a new restaurant during a pandemic. He said EAT Restaurant Partners is also mindful that it may need to push back the planned mid-to-late September opening time frame.
"Everyone is fighting to stay alive. It's that simple," he said.
Still, he's trying to be positive.
"We're not expecting to open the restaurant like a typical opening, but we are going to try to open a really cool sushi restaurant in Scott's Addition."
Lucky AF should open this fall with hiring started in August. And Lucky AF will join EAT's two other Scott's Addition restaurants - Fat Dragon Chinese Kitchen and Bar, which opened in 2012 at 1200 N. Arthur Ashe Blvd. and Boulevard Burger & Brew, which opened in 2016 at 1300 N. Arthur Ashe Blvd.
(804) 649-6321
Twitter: @KarriPeifer