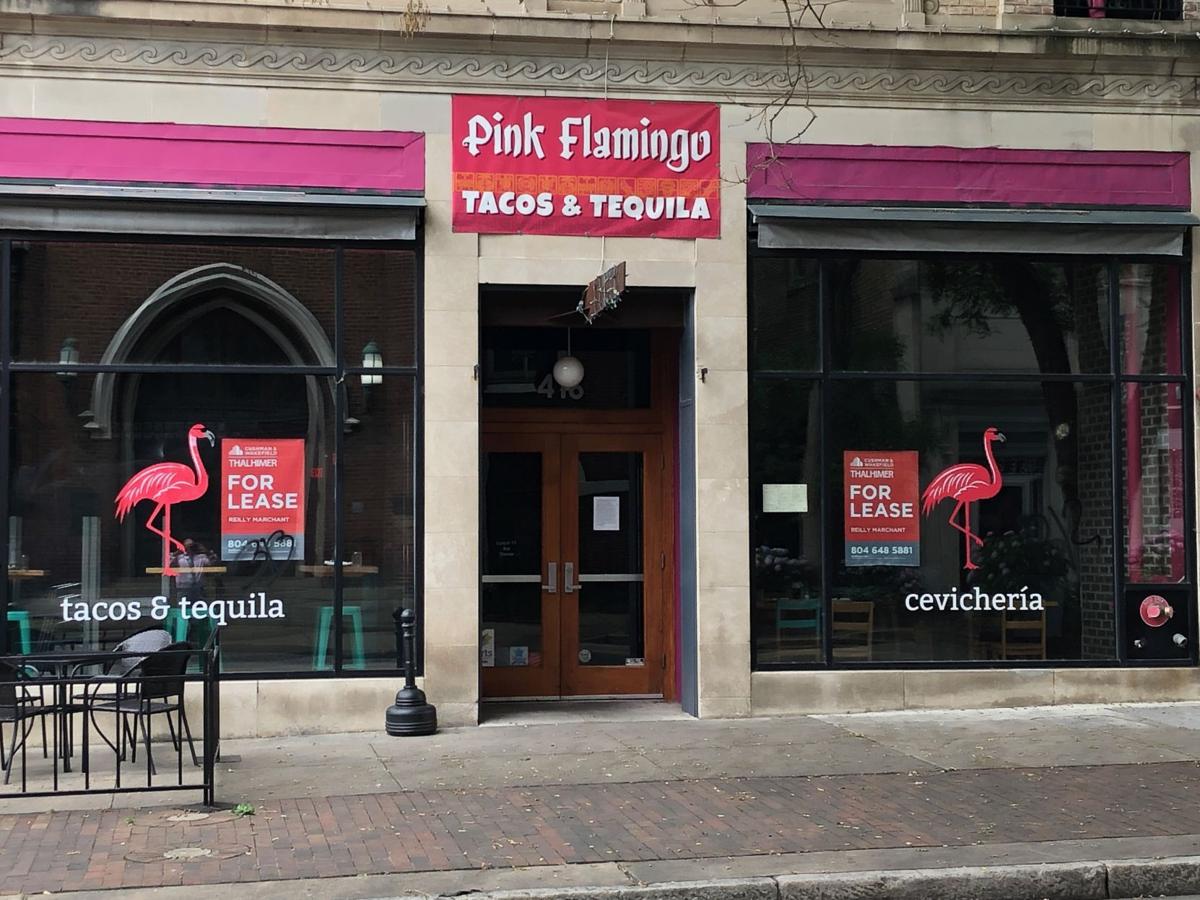 Pink Flamingo, a Baja-style taqueria in the former Pasture restaurant space on East Grace Street, is closed for good.
The taqueria was from Michael and Maria Oseguera, the husband-and-wife team behind Maya, a modern Mexican restaurant the couple has had since 2016 down the street at 525 E. Grace St.
Pink Flamingo opened in November at 416 E. Grace St. The restaurant attempted to pivot to a takeout-only model after Gov. Ralph Northam on March 23 ordered all Virginia restaurants to close their dining rooms to help reduce the spread of COVID-19. Soon after, the couple shuttered the restaurant completely to focus their attention on Maya.
"Financially, I couldn't do both. Between COVID and now the looting and vandalism from protests, it has been terrible," Michael Oseguera said. "Feels like Grace Street has been set back 30 years."
Some buildings and businesses on parts of East Grace Street, including the 400 block, were spray-painted and vandalized the last weekend in May when demonstrations in Richmond sparked by the police killing of George Floyd in Minneapolis turned destructive. Pink Flamingo was tagged with graffiti; neighboring restaurant Julep's had its front window shattered and some inventory stolen.
The Osegueras' other restaurant, Maya, is open daily.
(804) 649-6321
Twitter: @KarriPeifer