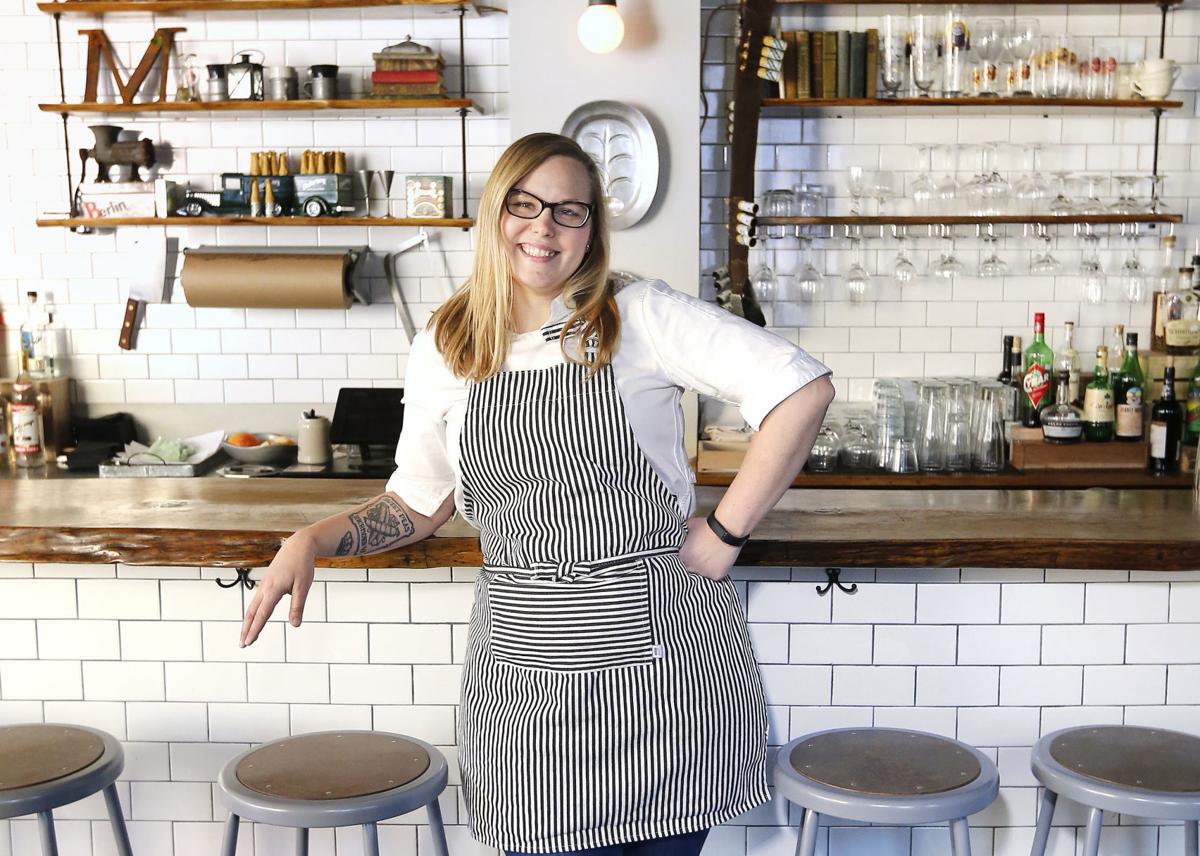 Celebrated Richmond chef Brittanny Anderson is opening a restaurant in the coming-soon to D.C. food hall, The Roost.
"I've always wanted to go into the D.C. market and explore" Anderson said. "I think D.C. has a lot to offer in terms of guests and and market. And this is the right opportunity ... small enough that I think I can have my hands on it."
Anderson - who is the the co-owner of Richmond restaurants Brenner Pass, Chairlift, and Metzger Bar and Butcher - plans to open Leni, a restaurant that pays "homage to 1970s eastern European health food trends," according to a new release.
"It's inspired by that," Anderson said. "It's an all-day cafe, and when you think about that, you think California and health foods.
The twice James Beard Foundation semifinalist said she wanted to put her spin on the all-day cafe and health food model - and that fit in with the brand of her existing restaurants, which are European inspired.
"I wanted to come from a place that's more personal to me," she said. "I was thinking about the hippie movement in the 1970s with nut bread and health foods. So it's eastern European via California and Germany / Poland."
Possible menu items include "roast chicken and rye berry porridge with ginger, spring onions and bloomsbury spinach; pretzel roll breakfast sandwiches with schnitzel, eggs and caraway quark; and potato rosti with smoked fish, cashew yogurt and cucumber dill salad," according to the release.
Leni is expected to open this spring in The Roost, the food hall in the works at 1401 Pennsylvania Ave. SE on Capitol Hill in D.C. Food halls are like upscale food courts with multiple vendors offering elevated food and beverages to diners. The Roost is from Neighborhood Restaurant Group, an Alexandria-based restaurant group, that is also working on a food hall in Scott's Addition, The Belleville, a 25,000-square-foot space that will feature roughly 18 food vendors, The Veil's taproom and three bars — one of which will sit on the building's rooftop.
"We're thrilled to partner with Brittanny," said Molly Hippolitus, a spokeswoman for Neighborhood Restaurant Group.
Anderson said she plans to be up in D.C. when Leni opens, but back in Richmond as soon as she can.
"Richmond is so good," she said. "I'm really please with how business has been in January. People are coming out to eat, and that's great."
Leni will join roughly a dozen other vendors, including Show Of Hands cocktail and wine bar; Shelter craft beer garden; Hi/Fi Taco; Red Apron butcher shop; and AKO by KENAKI sushi counter.
Brenner Pass and Chairlift are at 3200 Rockbridge St. in Scott's Addition and Metzger Bar and Butcher is at 801 N. 23rd St. in Church Hill.
(804) 649-6321
Twitter: @KarriPeifer