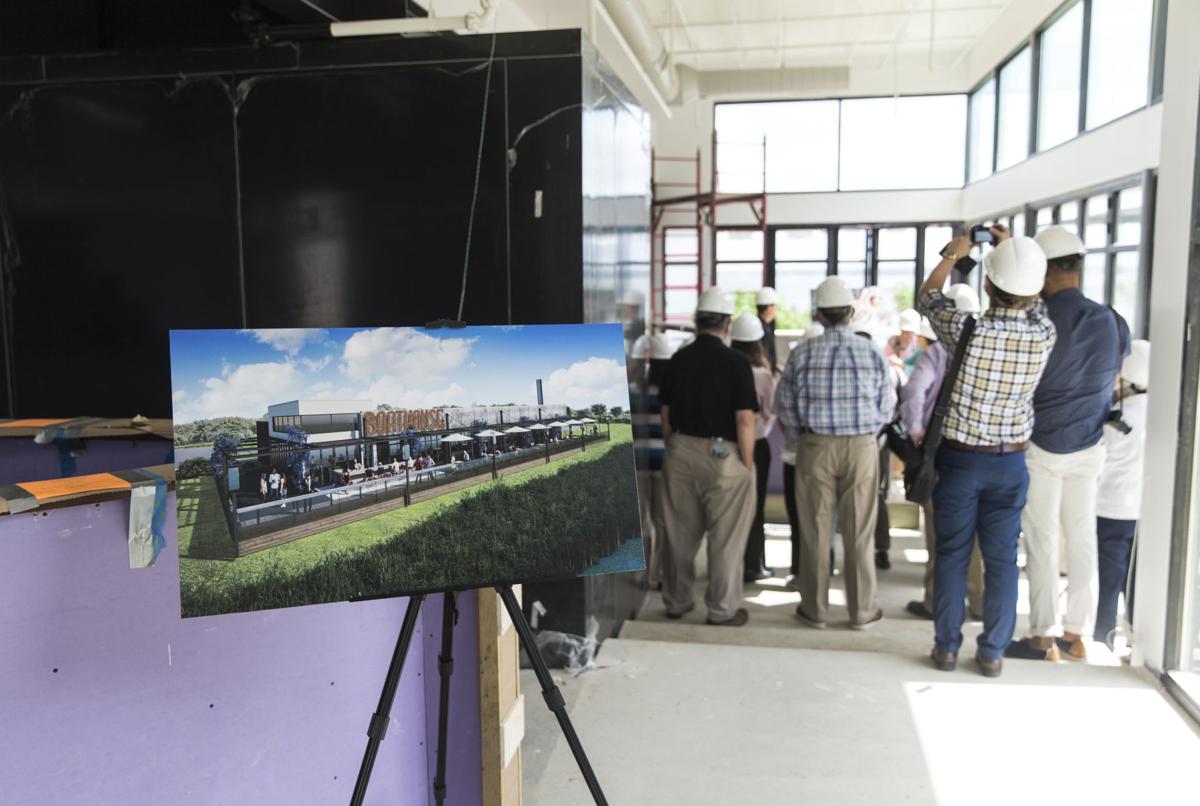 Construction is nearing completion on the HOUSEpitality Family group's fourth area The Boathouse restaurant and the Hopewell restaurant is still on track to open in June.
The Boathouse at City Point is at 701 W. Randolph Road and part of Hopewell's nearly $6 million riverfront redevelopment plan.
"It's one of places that you really feel excited about," said owner Kevin Healy. "The people of Hopewell have been great."
The new restaurant is directly on the water and with three outdoor areas (a dining rooms, a bar and a private event space), there's plenty of seating for water views.
In fact, nearly half of the total 6,000 square feet of space is dedicated to outside (the outdoor patio is 1,257 square feet and the event space is 2,450 square feet).
The Hopewell spot will serve the same seafood-focused menu (with Southern-influences) as the other three spots. The restaurant will be open for lunch and dinner daily and Sunday brunch.
The Boathouse at City Point is hosting a job fair for its 75 or so positions on Wednesday, May 3 from 2-6 p.m. at the Appomattox Regional Library (209 E. Cawson St. in Hopewell). Applicants can also apply online at BoathouseVA.com/careers.
The HOUSEpitality Family group operates Casa del Barco restaurant along the Canal Walk in downtown Richmond and three The Boathouse locations — at Short Pump Town Center, in Chesterfield County and at Rocketts Landing. Another Casa del Barco is in the works for Short Pump and should open this fall.
(804) 649-6321
Twitter: @KarriPeifer