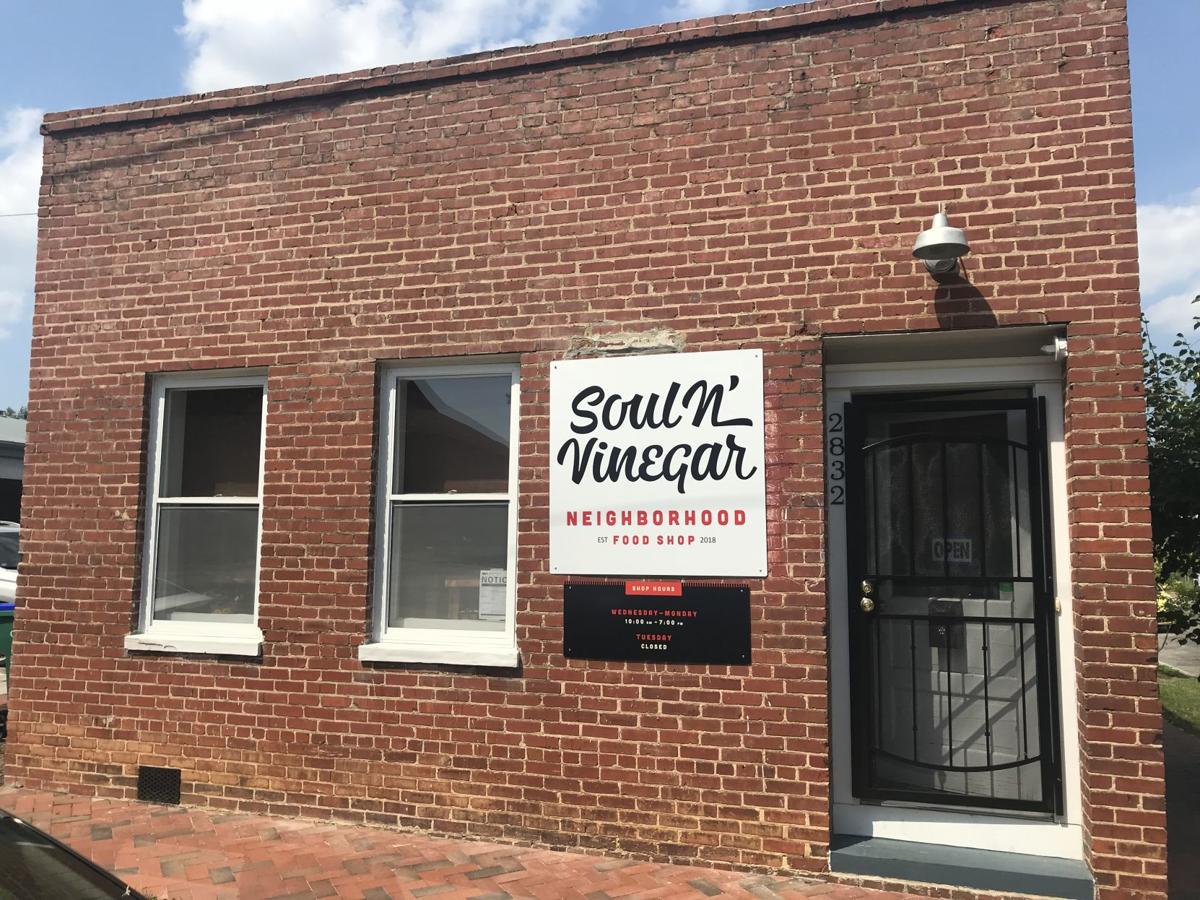 Church Hill residents have a new grab-and-go option with Soul N' Vinegar, which opened Saturday at 2832 R St.
The restaurant is from first-time restaurant owner Michelle Parrish who wanted to open a spot in an under-served part of the neighborhood.
"I liked that [this building] was toward Nine Mile [Road] because a lot of people don't come to this part of Church Hill," she said. "It's meant to be a neighborhood spot. So far, 85 percent of customers are people who live five blocks from here."
Parrish had spent many years working in Richmond restaurants, such as Secco Wine Bar, Whisk and in VMFA before returning to business school to finish her degree.
The menu changes regularly at Soul N' Vinegar, but items such as wraps, salads, sandwiches and sides can regularly be found. Items can be grabbed out of the cases or phone in ahead (or you can even Instagram message the shop for orders).
Helping Parrish in the kitchen is William Rimell, formerly of Shagbark and Lemaire. Rimell and Parrish have been friends since the pair worked together at the Blue Talon in Williamsburg.
Soul N' Vinegar is open Wednesday - Monday, 10 a.m. - 7 p.m., but look for Tuesday hours coming down the road.
Parrrish is also applying for an ABC off license to add wine and beer to-go - and plans to build an outdoor deck in the rear of the space to add some onsite dining.