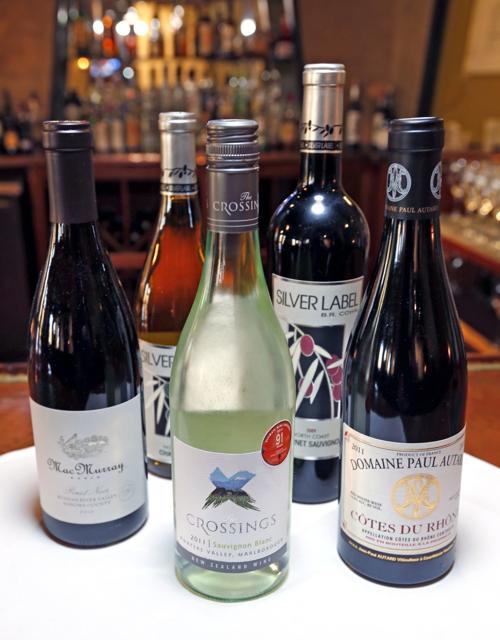 Any restaurant in Virginia with a valid license to sell wine and beer on-premises can now sell wine and beer to go and for delivery without applying for additional permits.
Gov. Ralph Northam announced the change at a news conference Friday in response to his ban on public gatherings of more than 10 people, enacted Tuesday to help slow the spread of the coronavirus. The ban effectively shut down the dine-in business for restaurants across the state.
The regulatory change also applies to breweries and wineries and allows restaurants to have their wine and beer delivered through a third-party service, such as Uber Eats or Grubhub, and it will remain in effect as long as the state of emergency continues, according to the Virginia Alcoholic Beverage Control Authority.
"If someone were to order a meal, they could also have the option of ordering beer or wine for either takeout or delivery," Northam said. "Virginians want to do the right thing, so that we can get through this situation, together."
The announcement is a dramatic change from ABC's existing guidelines, which require a nonrefundable $195 application fee, an annual $300 license fee, multiple public postings and a 30-day waiting period for any restaurant with a valid license to sell wine and beer on-premises seeking to sell it to go. The change also streamlines the process to add delivery of wine and beer to existing "ABC-off" permit holders.
Nearly every full-service restaurant in Virginia that is still operating during the coronavirus emergency has suddenly shifted to a takeout-only model, but the shift has deprived the restaurants of their most lucrative product: booze sales.
"[Liquor sales] represent 30 or so percent of our sales with the highest profit margins of any category," said Michelle Williams of Richmond Restaurant Group. As of Monday, she'd shifted four of her Richmond-area restaurants to takeout and delivery only. Four others have been closed since Monday.
While wine and beer are included in that 30%, spirits and cocktails are the most profitable — and that's where many in the restaurant industry want to see ABC further loosen restrictions.
"We've asked them to consider dispensation for [restaurants]," said Thomas A. Lisk, a lobbyist for the Virginia Restaurant, Lodging and Travel Association.
Lisk was part of the conversations this week asking ABC to allow wine and beer to go. The association also wants the restaurant industry to be able to create and sell cocktails for takeout or delivery, as has been allowed in other states this week, including Texas and New York. Lisk said his group is also working with ABC to allow liquor delivery and other changes.
"We anticipate some ABC stores closing. One in Richmond closed this week," Lisk said. "They've been evolving in their thinking."
Lisk said that ABC has been receptive to making changes where it can, and he expects that there will be more changes to come.
"Right now, the state ABC stores have had a surge in sales, not surprisingly from people stocking up for their homes," he said. "Pretty soon people will be afraid of going out to the store."
ABC was poised on Thursday to release its sales figures for March 8-14, a period that would include when Virginians were asked to begin social distancing. But agency spokeswoman Taylor Thornberg said the release of the numbers will be delayed as the agency focuses on more immediate needs.
"That being said, our store employees have indicated to us that they have seen more customers than usual in their stores and it seems online ordering has picked up," Thornberg said.
But at this time, there are no plans to add liquor or mixed beverages to go, Thornberg said.