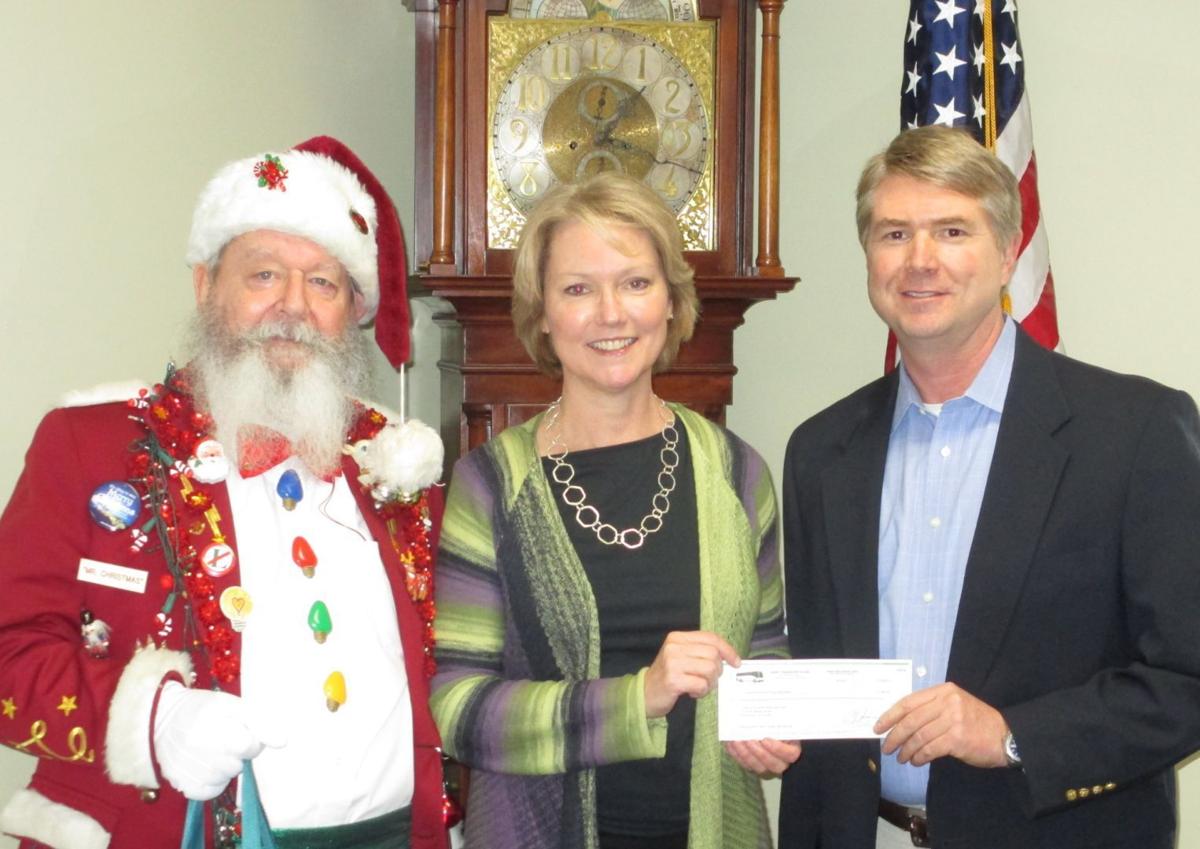 One of Richmond's Christmas Tacky Lights staples has exceeded his years-long fundraising goal for the Virginia Home for Boys and Girls.
Frank Hudak, known as "Mr. Christmas," presented the home's president, Claiborne Mason, a bag that contained $9,052 of cash, check and coin donations, pushing his 41-year total to $103,104.
He's raised money for the Henrico County group home for 20 of those years through the donations of Tacky Lights visitors and partnerships with Winn Bus Lines, Down Under Limousine, Ace Electric Co. and the Fraternal Order of the Police.
Hudak has aimed to bump his total past $100,000 for several years.
"We were hoping and praying we would reach our goal this year," Hudak said. "Evidently, someone was listening."
Hudak said he was amazed by the blast of generosity this year. One night, he found two $100 bills in the collection box outside his home. A youth group from St. Mary Catholic Church collected $125 from its members and presented it to Hudak when it came to observe the lights.
"To teach young people to give and care for other young people, that's a monumental achievement," he said.
Mason said she was grateful for the organization's loyal "jolly old elf."
"Every December, Frank Hudak, aka 'Mr. Christmas,' makes the holidays just a bit brighter for the children we serve at Virginia Home for Boys and Girls. Quite literally, in fact," Mason said in an email. "The spirit of the holidays is alive and well in Mr. Christmas, and we remain incredibly grateful for his loyal, heartfelt support of our kids over so many years."
David Pounders of Winn Bus Lines presented a $1,000 check Thursday. The bus company annually sells fares for the Tacky Light Tour and donates a portion of its proceeds to the Virginia Home for Boys and Girls.
(804) 649-6243
Twitter: @kebedefaith