New restaurants are popping up all over the city and existing spots are expanding their concepts to new locations. Here are eight new spots to add to your hit list.
3 new Latin spots in western Henrico
Western Henrico County has three new Latin spots and opportunities to taste new flavors. Mariscos Mazatlan (8415 W. Broad St.) focuses on traditional Mexican cuisine from the city of Mazatlan and other places along the Mexican coast. The extensive menu is seafood-focused — choose from three types of ceviche, four spins on octopus, elote crab tacos, four different preparations of whole lobsters, and oysters served raw or grilled with chipotle sauce. Having a party? Mariscos also sells Charolas, or catering trays that are loaded with seafood.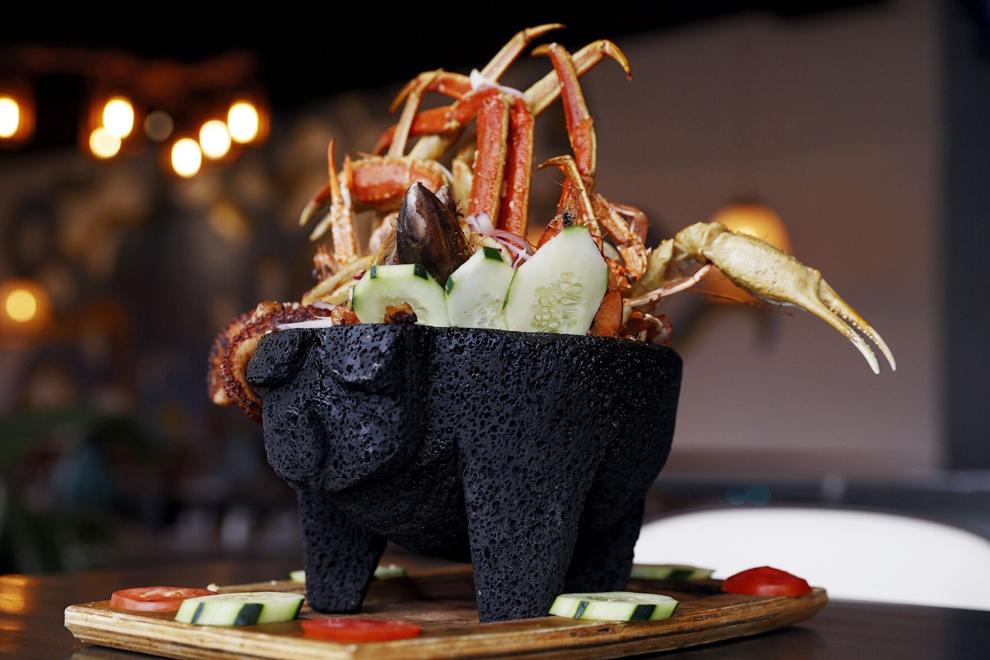 Just down the road, Lalo's Pinches Tacos Bar & Grill (8026 W. Broad St.) offers a more casual menu with many types of street tacos, sopes, gorditas, burritos, fajitas and nachos.
For sweets lovers, La Rancherita Taqueria y Paleteria (3423 Cox Road) recently opened with a selection of no-frills tacos and endless rows of Mexican ice cream pops.
A Taste of Nostalgia for Regency
Lovers of cereal can get their fix with over 30 varieties at A Taste of Nostalgia (1420 N. Parham Road) that opened in Regency mall at the end of April. Choose from a classic bowl of cereal, waffles topped with Cinnamon Toast Crunch, frozen yogurt topped with Fruity Pebbles and fruit or even milkshakes with cereal.
Chum Chum Onigiri gets a second location
With a grand opening on May 6, Chum Chum Onigiri brings Asian onigiri rice balls, Vietnamese small plates, organic milk teas, smoothies and pastries to western Henrico (9073 Staples Mill Road). The new location features fun branding and a sleek cafe for snacking. Spam lovers, this is your spot for musubi — the flaming hot version is coated in Flamin' Hot Cheetos.
Quick-serve Japanese opens in Innsbrook
Named for the prized Akoya pearl, Akoya Kitchen (10921 W. Broad St.) brings quick-service hibachi and sushi to Innsbrook. Those in the office can stop by for lunch bento boxes, featuring hibachi meat, rice and gyoza or sushi and shrimp tempura or gyoza.
New Jamaican jerk spot in Short Pump
In April, Hungry Eyes (201 Towne Center West Blvd.) opened in Short Pump with made-to-order jerk chicken, oxtail, chicken and beef patties and coco bread. Fish and shrimp is always fried fresh to order — try it on the patio out front.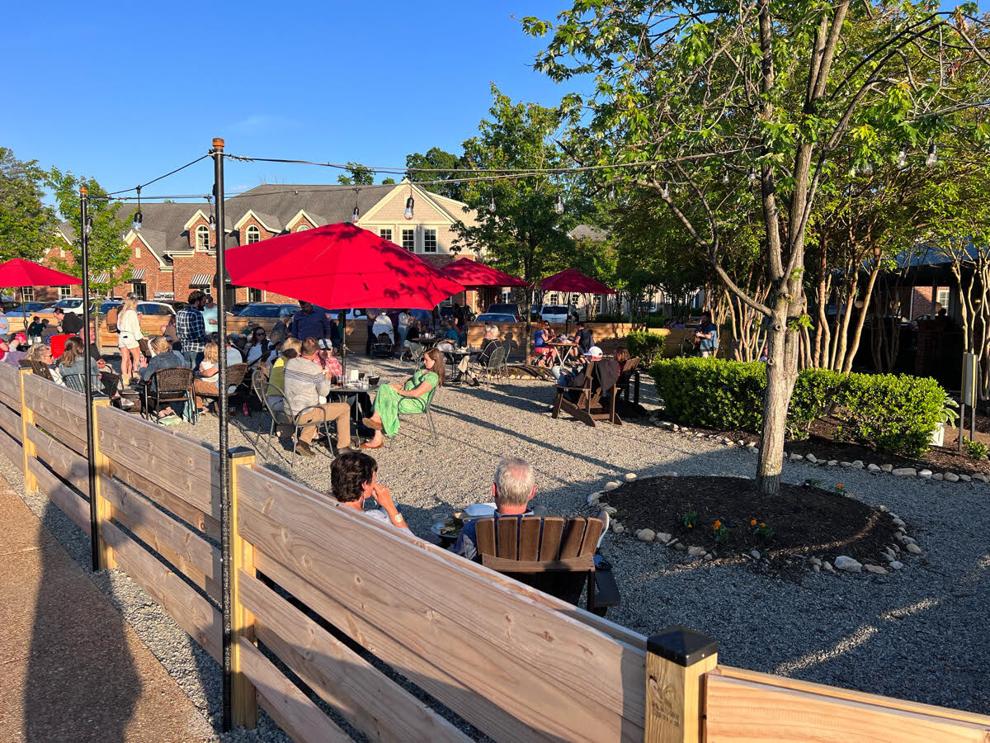 The Garden opens in Midlothian
Toast at Winterfield Place (3730 Winterfield Road) officially celebrated the opening of The Garden, a big outdoor area with tables, Adirondack chairs, fire pits and a dedicated kids' area, on May 5. The Garden has its own menu with some Toast favorites like the popular pimento wontons, as well as an expanded pizza menu with options like Pig and Fig and Truffle Shroom.