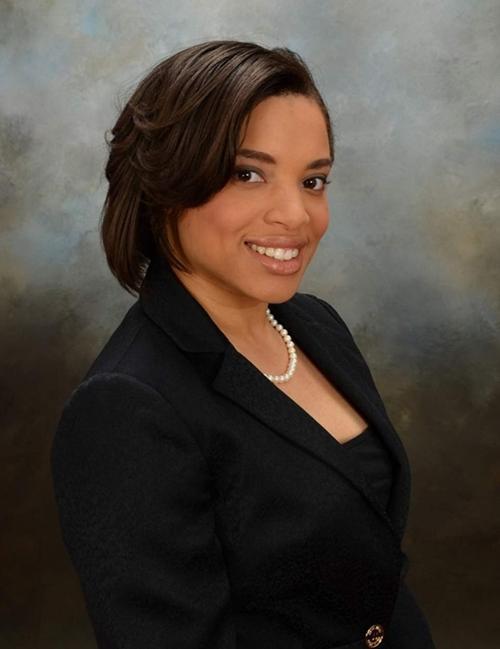 All month long, the YWCA of Richmond has hosted a series of seminars about emerging issues in domestic violence, including the impact of social media on domestic violence, using dating apps safely, and the effects of domestic violence on children.
A program Tuesday at Unity of Richmond will remember people who died in domestic violence situations.
Fatima M. Smith, director of community outreach and public education for the YWCA of Richmond, is a key resource on what resources are available to help people in domestic violence situations.
Smith also serves as the Regional Hospital Accompaniment Response Team coordinator, a project in which trained volunteers provide support to domestic violence victims being treated at hospitals.
Smith, who has a master's degree in social work, talked with us about domestic violence services.
QUESTION: At a recent Y seminar on the role of firearms in domestic violence, there was discussion of "lethality assessments," which are used to gauge the risk of a fatal outcome in a domestic violence situation. How does that work?
ANSWER: The YWCA in partnership with the Richmond Commonwealth Attorney's Office and the Richmond Police Department participated in the Maryland Lethality Assessment Training. That training is for law enforcement and domestic and sexual violence agencies. The actual assessment tool is 11 questions. It's generally implemented by a law enforcement officer. ... Here in Richmond, we're looking to have the police do it, but we are also contemplating having those that are trained for the Regional Hospital Accompaniment Response Team to be able to do that assessment. Police are great resources (but) many times the people we see in the hospital are not wanting to engage with law enforcement. ... We've been discussing how we can train our advocates as well as still having the police be the primary ones to execute the assessment.
QUESTION: What is the Regional Hospital Accompaniment Response Team?
ANSWER: It's R-HART for short. That is a program that has been around going on six years in November. We train community members from all walks of life to respond to survivors of intimate partner violence and sexual assaults. We partner with six hospitals — St. Mary's, St. Francis, Watkins Centre, Richmond Community, Memorial Regional and VCU Medical Center. We partner with those hospitals because they have the infrastructure to collect forensic evidence, also known as a perk for physical evidence recovery kit.
We respond to the hospital if someone presents with intimate partner violence or sexual assault in the emergency room. We basically are there to support the survivor. We don't force them to do anything. Our services are free, confidential and optional. We get there and introduce ourselves and let them know we are a resource if they want it. If they do, we explain their options, and we basically offer support and referral in that moment. We can help connect them with counseling, emergency housing.
QUESTION: Is this just a Richmond program?
ANSWER: This program is unique. To our knowledge, it's the only one of its kind in the country that is a regionalized effort. It involves three agencies — Hanover Safe Place, YWCA of Richmond, and Safe Harbor. We collaborate to serve these six hospitals.
QUESTION: How many volunteers do you have, and how many people do they help?
ANSWER: We have 119 volunteers. We have people from all walks of life. We have men, women, stay-at-home parents, people who are retired, college students. The only thing we require is that people are passionate about serving survivors. You must be 18 years or older and go through over 30 hours of training.
This past year, we responded to about 440 calls. We average 27 to 50 calls a month.
QUESTION: Who initiates the call to the team?
ANSWER: The forensic nurse or the social worker assigned to the case calls our hotline. It's not something initiated by the survivor. All six hospitals have forensic nurses on site or on call.
QUESTION: What do the advocates actually do?
ANSWER: By and large, people are very welcoming to us. A lot of people are coming to the hospital by themselves. So to have someone sit in the room with them during that process is very comforting.
Oftentimes, they are kind of confused by everything that is being told to them. The advocates are there to help explain the process, to make sure that their basic needs are being met. If they are cold in the room, we can work to get them a blanket. If they're hungry, getting them food.
I had one survivor write me and say this was more helpful than having friends or family there. When you think about it, I know that sounds weird. But this is a non-biased person that is coming in with no judgments and is just there to say, "I believe you and what happened to you isn't your fault, and I want to do whatever I can to help you."
We try to empower survivors. We want to educate them in their options and really process the pros and cons of the options they have available. We are not there to force them into anything. We are not there to make them feel guilty. We are there just to support them and to connect them to the resources they want. The survivor is in control.