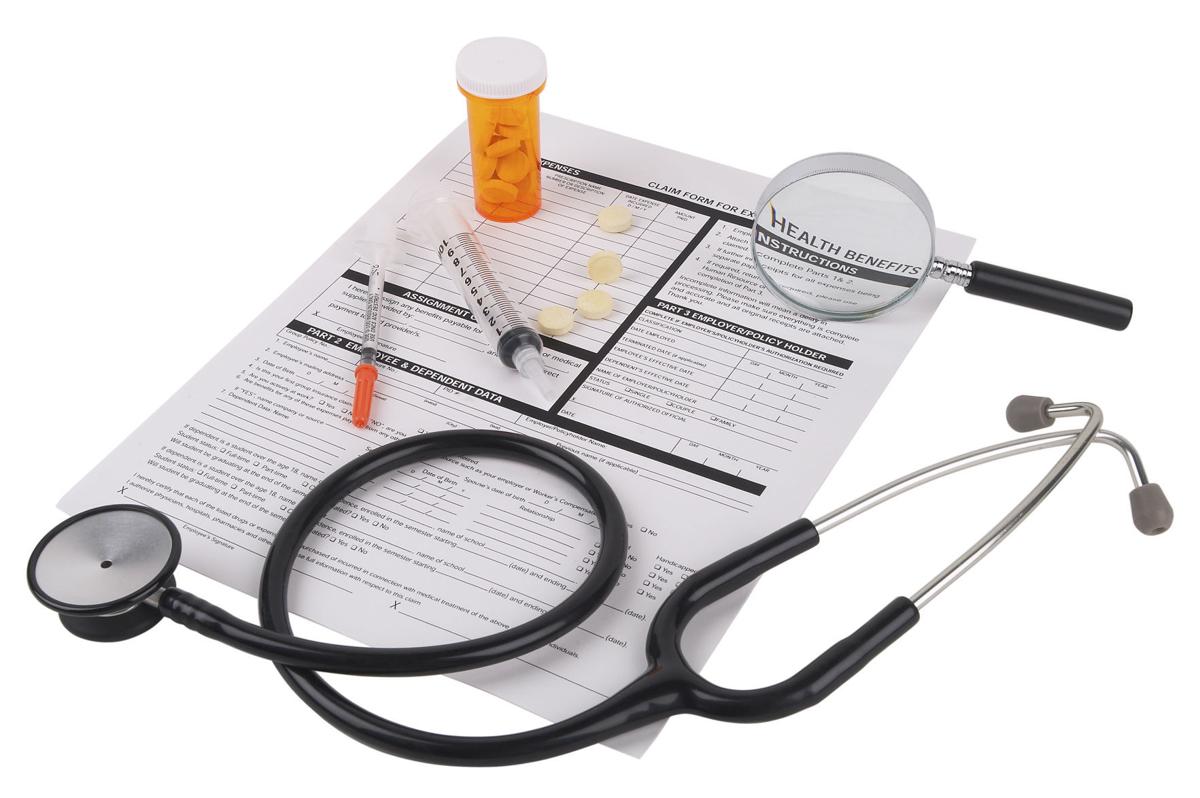 The outlook for a pancreatic cancer patient is usually dismal. The five-year survival rate for those with stage IV cancer — indicating the most advanced diagnosis — is only about 1 percent.
Even for those diagnosed at stage I, the five-year survival rate is still only between 12 and 14 percent.
That's why Dr. Emma Fields, a radiation oncologist with VCU Massey Cancer Center, thought the CivaSheet — approved by the U.S. Food and Drug Administration in 2014 — might offer some hope to those patients.
"We kind of thought, there's got to be a way that we can do better than this," Fields said. "And hearing about this new applicator — it seemed like a really good solution for this tricky problem."
In March, Fields and a team of Massey providers successfully inserted a CivaSheet into a 70-year-old pancreatic cancer patient from Varina, marking the first time the device has been used to treat pancreatic cancer.
CivaSheet is a biodegradable applicator that is basically a flat membrane containing radioactive isotopes. Once placed, it applies radiation in one direction while shielding the healthy tissue in the opposite direction.
This is particularly important for patients with pancreatic cancer, Fields pointed out, because pancreatic tumors typically develop in a location where there are a lot of blood vessels, nerves and intestines that could be harmed with excessive radiation.
Typically, pancreatic cancer is treated with a combination of radiation, chemotherapy and surgery. The surgery is really the curative treatment, Fields explained, and can be done before or after chemotherapy and radiation.
"But regardless of when the radiation and chemotherapy are given, if the surgeon leaves behind any cancer, we know from both our data and national data that patients do as poorly as if they hadn't had the surgery at all," she said.
This small amount of cancer left behind after surgery is called the positive margin. It can be devastating for patients to go through such big procedures only to find out they have a positive margin because it was so difficult to find and remove all the cancer.
Fields said about 40 percent of Massey's patients have positive margins after their surgeries. The survival rate of patients with positive margins is less than one year.
"We always scratch our heads and don't know what to do about it, because after such a big surgery, it's impossible to go back and target with more X-rays," she said. "It's impossible to know where that margin is; it's impossible to spare the bowels and normal tissue in the area."
But Fields thinks the CivaSheet is a potential answer to this problem. It's inserted at the time of surgery, with the surgeon there, knowing which area he or she is most concerned about.
It stays in the patient for between 50 and 70 days and then naturally decays. The sheet is absorbed into the tissue.
CivaSheet received very broad approval from the FDA to be used for numerous cancer treatments, Fields said.
"At the actual moment, it's definitely exciting, but it is a little nerve-wracking," she said. "Whenever you're doing something that hasn't been done before, obviously the No. 1 concern is safety. But I really do feel this is a very safe procedure. The sheet itself is biodegradable and really doesn't add any extra procedure time to the patient."
Fields and her team will monitor the patient who received the CivaSheet and, while there have been no complications so far, they will know they have been truly successful if, after two years, his cancer does not return.
The cost of the device is a little over $20,000, though Fields expects it will be covered by most insurance providers.
CivaSheet is now available as an experimental option for all Massey patients.
Fields said Massey will be part of a feasibility study into the device's safety and efficacy on pancreatic cancer, which she said should start within the next several months.
(804) 649-6813
Twitter: @katiedemeria