If you've ever fallen down the rabbit hole of watching amazing dashcam videos on YouTube, you might have considered the advantages of buying one for your own car. A dashboard camera is still something of a rarity in the United States, but major auto electronics brands such as Pioneer and Kenwood have dipped their toes into the market.
Drivers are starting to come around to the benefits of having dashcam footage available. After all, who wouldn't want video evidence that they weren't at fault during that fender bender?
Some of these devices have both front and rear cameras so you can capture all the angles in your video recording. Some have night vision, loop recording, a parking mode and wide viewing angle. Many also offer HD video, which comes in clutch when you need to produce a license plate number after a hit-and-run or other vehicular crash. Furthermore, the growing ubiquity of the backup camera and technology that gives drivers a lane departure warning have made advanced technology in cars kind of a no-brainer.
Here's a look at three of the best dashcams on the market now. We make recommendations independently, but participate in affiliate advertising programs that may pay us commission if you make purchases at Amazon.com and other linked retailer sites.
Great dashcam value under $50: Apeman C450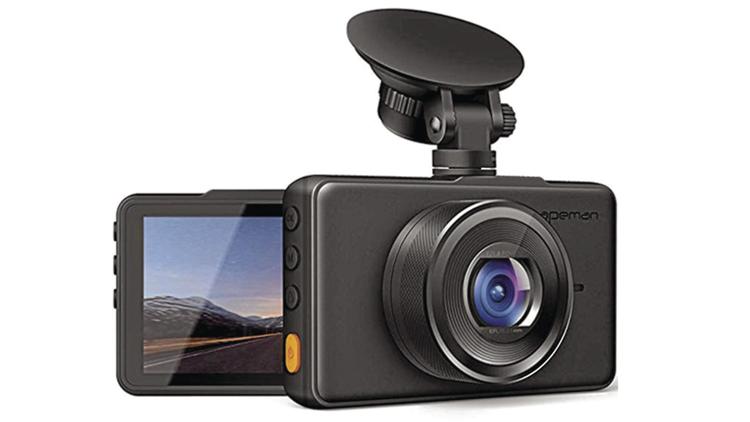 The oddly named Apeman C450 car dashcam covers all the basics and is our pick for best dashcam option under $50. The camera lens records 1080p video footage (which makes for good video quality if you need to capture someone's license plate) and audio in a continuous loop recording on a 32GB micro SD card, which you supply. The dash camera's ultrawide-angle lens gives a great viewing angle and detects and saves footage of car collisions automatically. It uses that same motion-detection sensor recording tech when the car is parked to detect if someone backs into or tampers with your vehicle, and will start recording footage of that event as well.
The 3-inch LCD on the back is used for aiming the camera's field of view, reviewing camera footage and navigating the fairly simple menus with buttons around the edge. This wide-angle lens camera can be easily mounted on your car windshield with its suction cup. Don't expect an HD video quality interface on the camera at this price, but you'll hardly use the menus after initial setup, and you'll have video evidence of anything that happens on the road. ($44.99)
Name-brand dashcam that looks great: Pioneer ND-DVR100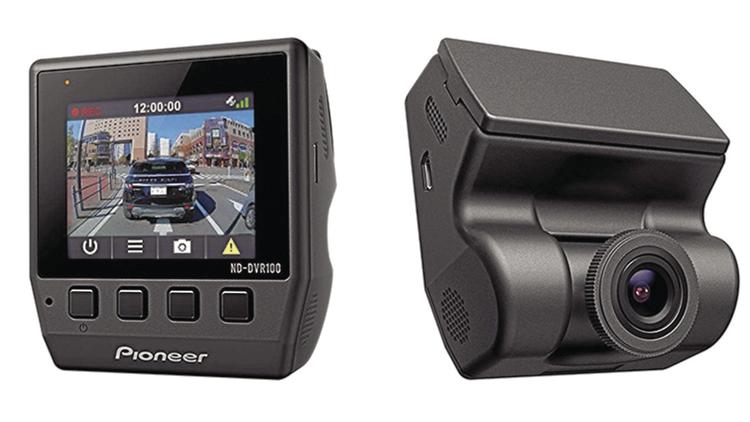 Here's something you haven't seen until recently: a name-brand dashcam, Pioneer ND-DVR100. Its design is also more pleasing, tucking up into the top of the car windshield like an OEM part rather than hanging down on an unsightly mount. The camera lens does all the basics plus a couple of tricks: It has an odd frame rate of 27.5 frames per second when recording that is tuned to make sure it never misses the state of an LED traffic light, which has a pronounced on/off flicker other cameras might record as no signal at all. Built-in GPS tagging makes sure the footage that you are recording will have time and GPS location embedded. ($150)
Advanced 4K video dashcam: Vantrue X4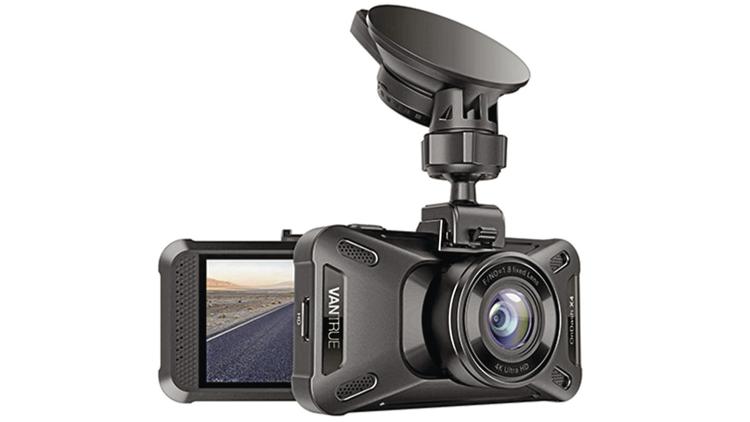 4K is becoming the new recording standard for the video cameras around us and this dashcam reflects that. The Vantrue X4 has night vision and a true 4K sensor for full 4K capture of footage at up to 30 fps. That's excellent video quality on the footage, and video quality can make a real difference when reviewing video later and trying to make out a face or a license plate. On the other hand, it makes for bulkier file sizes, so you'll probably want a 256GB memory card while recording, but Vantrue advises to avoid the SanDisk brand of microSD cards. The X4 camera uses an internal supercapacitor instead of a built-in lithium-ion battery. Vantrue says that makes an internal power source more durable, especially in the baking heat that your car dash is subject to. ($200)
Rust in peace: These cars aren't returning in 2021