Scratch Brewing Company owner, Marika Josephson, says their ginger beer would stand out in a Moscow Mule. She adds that, because it contains alcohol, it isn't as sweet as nonalcoholic versions, so some simple syrup (equal parts sugar and water stirred until sugar dissolves), might need to be added.
Customarily, this cocktail is served in a copper mug, with traditionalists saying it keeps the drink cooler and enhances the flavor. Others say it simply looks good with condensation dripping down the shiny outside. Amy Mills, owner of the barbecue mecca 17th Street Barbecue in Murphysboro, Illinois, shares her recipe for the quintessential Moscow Mule, a light and breezy cocktail best enjoyed on a warm summer's day with a slab of their famous ribs.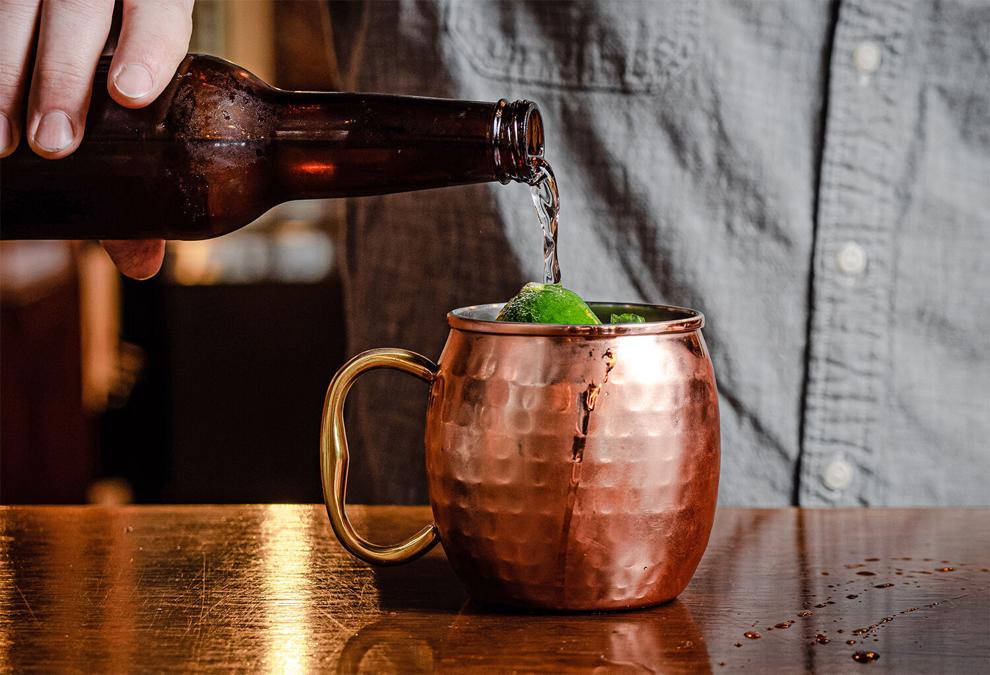 ---
Moscow Mule
2 oz vodka
½ oz freshly squeezed lime juice
about 6 oz alcoholic or nonalcoholic ginger beer
lime wheel, for garnish
Fill copper mug with ice. Add vodka and lime juice, then stir. Pour ginger beer on top; gently stir to combine. Top with lime wheel for garnish.