Calling Franco Rua a pasta expert might be an understatement. Pasta has been his lifeblood and calling. He grew up in his family's restaurant, Cafe Capriccio in Albany, New York, just north of Sfoglini. These days, you will find him making pasta by hand in the Cafe Capriccio kitchen. His work is legendary amongst the politicos who travel from all parts of the country to partake in New York state politics. (The New York Capitol sits directly behind the three-building structure that houses Cafe Capriccio and its small imported Italian goods market and private dining quarters.)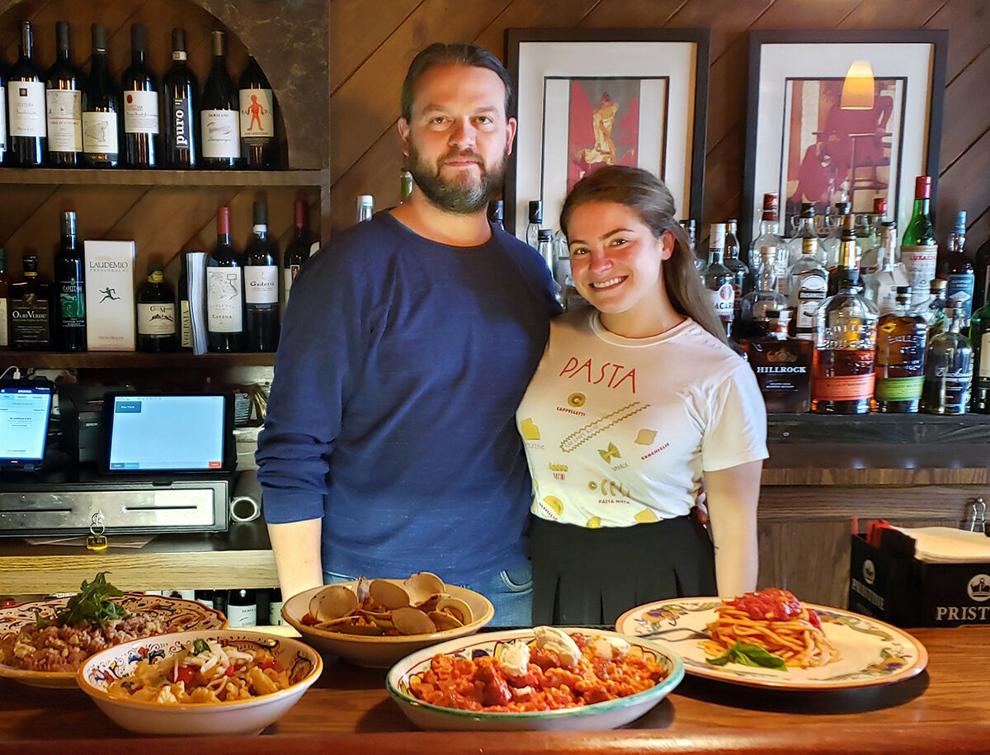 Rua and girlfriend, Carli McCoy, visit Italy often with their company, Cafe Capriccio Tours, which guides food-focused tourism through the country's agriturismos and culinary hotspots. Pasta is always a highlight of those trips, Rua says, showing travelers how pasta is made authentically by large pasta companies and small grandmother-run shops alike.
Pasta is wildly popular throughout Italy, Rua says, but most of the dishes Americans have come to love come from what he calls, "the Roman South," rich with tomatoes, seafood and hearty vegetables such as eggplant, a Sicilian favorite.
Below, Rua shows us how to make five of his favorite pasta dishes, and Cafe Capriccio's wine consultant, Joe Armstrong, suggests wine pairings that offer intense flavor at a wallet-friendly price point. "The fun part about wine is finding something reasonable that makes your socks go up and down," Armstrong says.
Chef Franco Rua calls this a deconstructed lasagne; it features ample Italian sausage, tomatoes and ricotta.
Trumpet-shaped pasta with tomatoes and eggplant is a weeknight-friendly recipe that pairs well with light Barbera wine.
Hollow bucatini pasta absorbs sauce made from cured pork cheeks, onion and tomatoes in this classic Roman dish.
A classic Italian-American pasta dish is modernized with Sfoglini sriracha fusilli made with farm-fresh chile pepper sauce.
Eye-catching beet pasta lends subtle sweetness to sharp Gorgonzola cream sauce and peppery arugula.