For more than a century, chickens have roosted in the building that houses Patsy and Lawrence Ward's Happy Chicken Eggs. On their farm in McLeansville, North Carolina, about 10 miles outside of Greensboro, the Wards refurbished original structures to provide shelter for their cage-free flock of 650.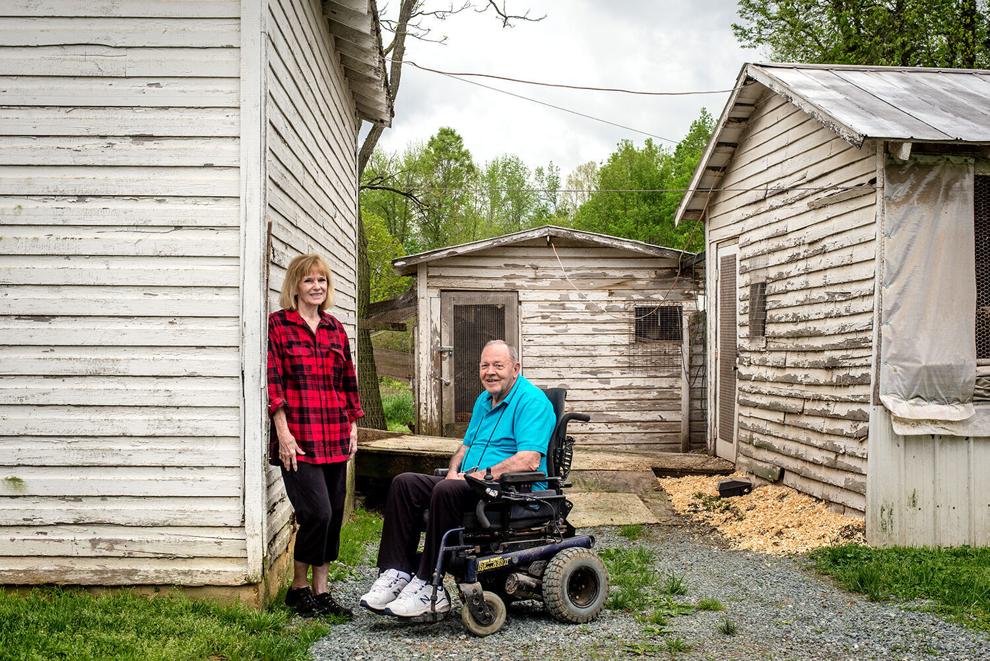 The Wards sold their eggs, along with fresh pork, at the Greensboro Farmers Curb Market for many years. But after Lawrence suffered a stroke that requires him to use a wheelchair, the couple scaled back their operation to just eggs. COVID-19 further impacted that business, forcing them to leave the farmers' market due to concerns for their health.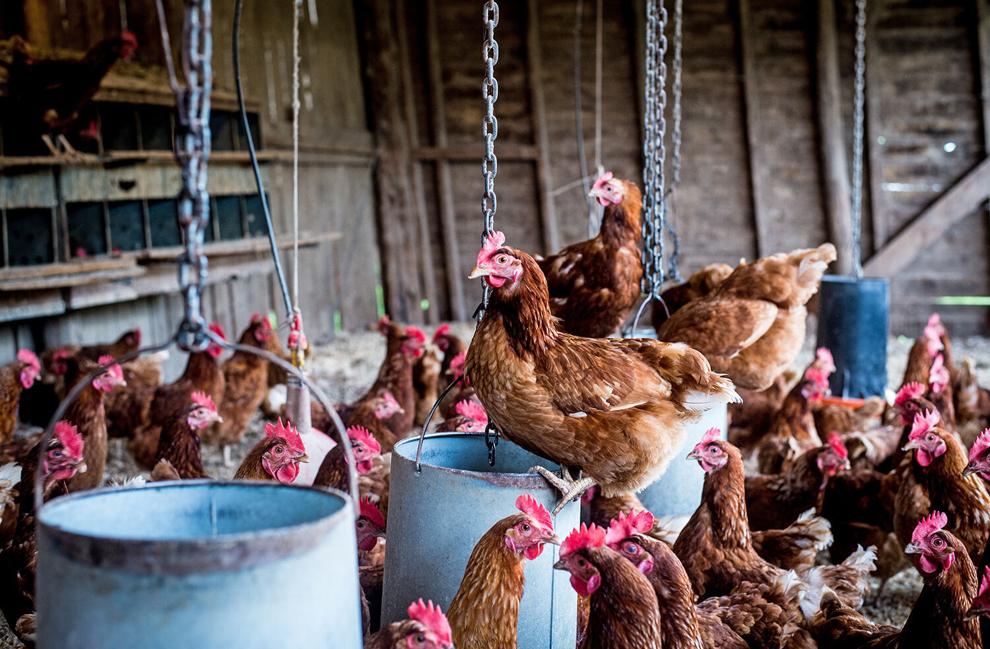 They struck a deal with Maxie B's more than 15 years ago when owner, Robin Davis, decided to locally source the bakery's ingredients. Now they also supply the bakery with eggs both for use in their baked goods as well as for sale via their Pantry, an online marketplace created after the onset of the pandemic. The Pantry connects their suppliers, who found themselves with an overabundance of product, with Maxie B's customers desperate for basic grocery staples.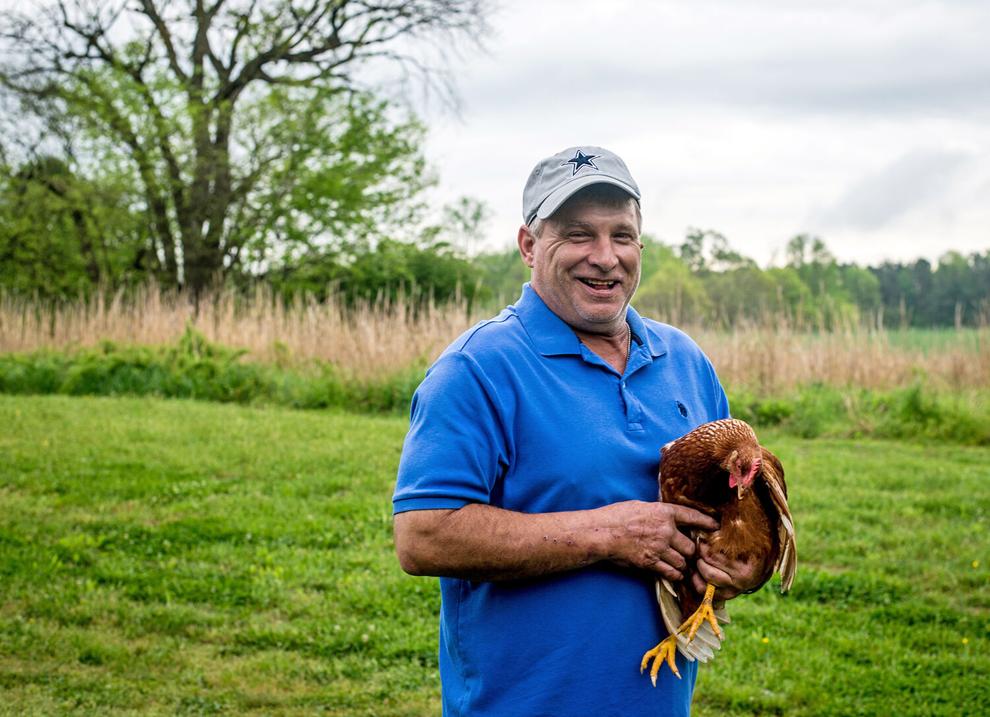 "That was really a blessing for Lawrence, because his passion is farming and he loves the chickens," says Patsy. "It gives him a purpose to get up every morning." 
The Feast and Field team took a trip to Ward's Happy Chicken Eggs, and Patsy offers a few of her best egg tips and explains why happy chickens make for better, fresher eggs.
---
How are your chickens raised?
"We give them quality feed with no antibiotics or growth hormones — we buy it from an 86-year-old man in Liberty," says Ward. "The chickens are in a house and a fenced in area — they're free to go in and out so they're not crowded. Three times a year, in order to keep egg production high, we rotate out and sell older chickens that are laying fewer eggs and replace them with younger chickens."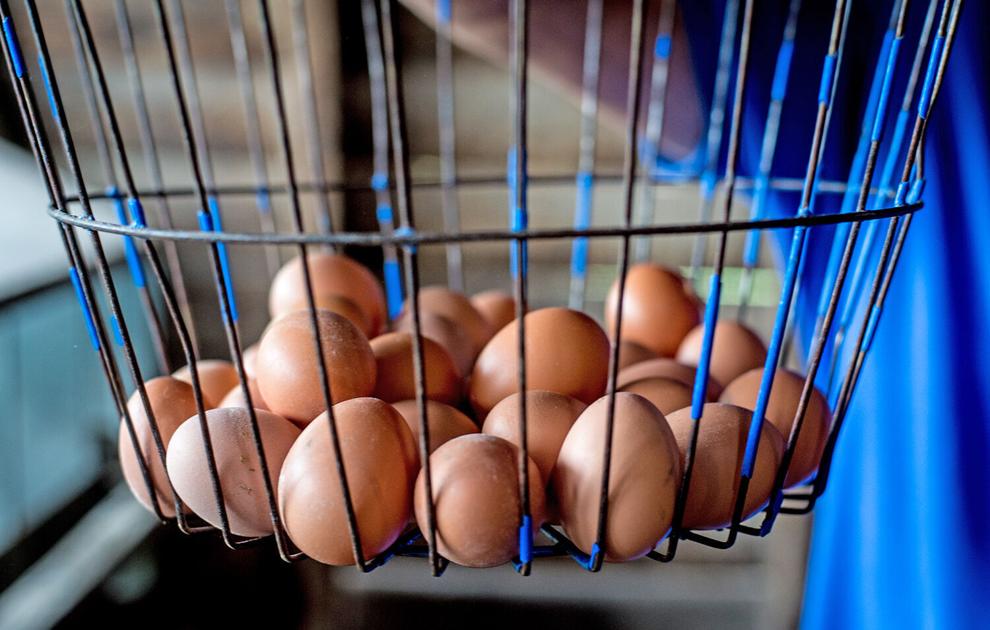 When it comes to baking, the quality of egg matters. And farm-raised is your best bet.  
"You're assured of the freshness, and the quality is better. You can tell a difference when you taste one of our eggs — it's a richer flavor," says Ward.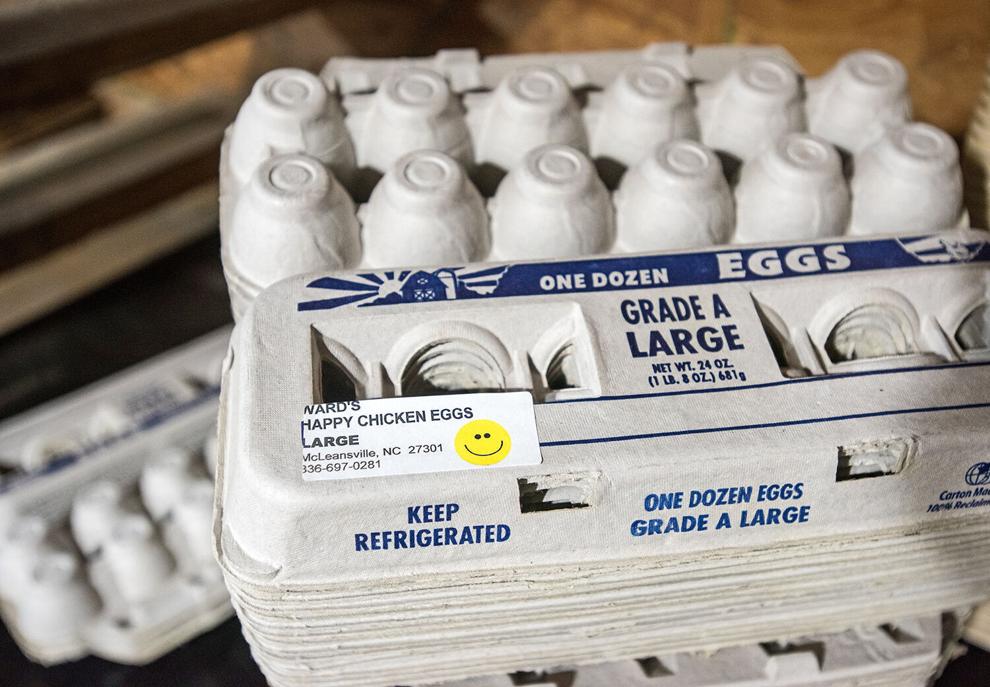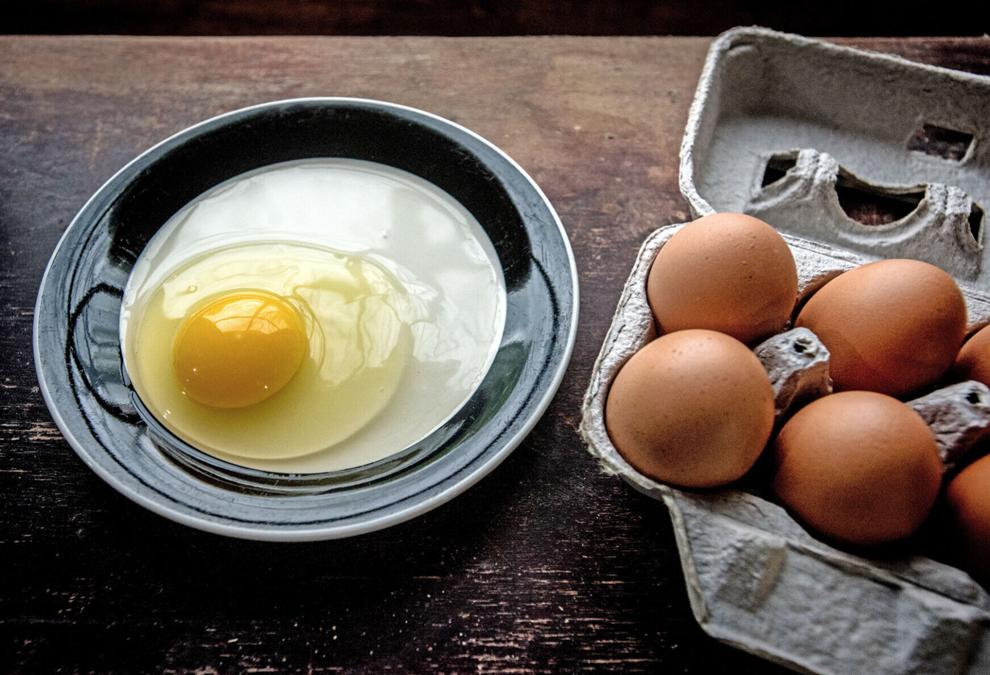 But how can you tell this guaranteed freshness? Ward explains:
"When you crack it, the egg should be intact, and the yolk should stand up and not melt down into the white of the egg. Before cracking, you can put eggs in a pot with water over them. If they float, you should throw them away, and if they stay in the bottom of the pan or stand up, they're fresh."