We all know icing is the perfect finishing touch to a great cake.
"The phrase 'icing on the cake' refers to making something that is already good even better — that's what icing does," says Elizabeth Wall, kitchen manager at Maxie B's bakery in Greensboro, North Carolina. "It serves as a way to enhance cake layers by adding a different texture to a cake or incorporating multiple flavors in a finished cake. Icing also helps to preserve and seal freshly baked cake layers, keeping all the goodness combined until the last slice is enjoyed."
Frosting versus icing: One in the same?
The words "icing" and "frosting" are most often used interchangeably, and, in this article, we're adhering to that linguistic standard since most dictionaries officially consider the two words synonymous. The word preference can depend on what's favored regionally. To many, frosting is thick and fluffy, and used to cover the outside and inner layers of a cake. Icing is thought by some to be thinner and glossier than frosting, and it creates a hardening glaze for topping cookies, cupcakes and other confections. One theory is that "icing" simply trickled into our vocabulary from the verb, to ice, or cover, a cake.
If you don't know your fondant from your ganache, our guide to everything icing (and frosting) will ensure you pick the top topping for your next decadent dessert.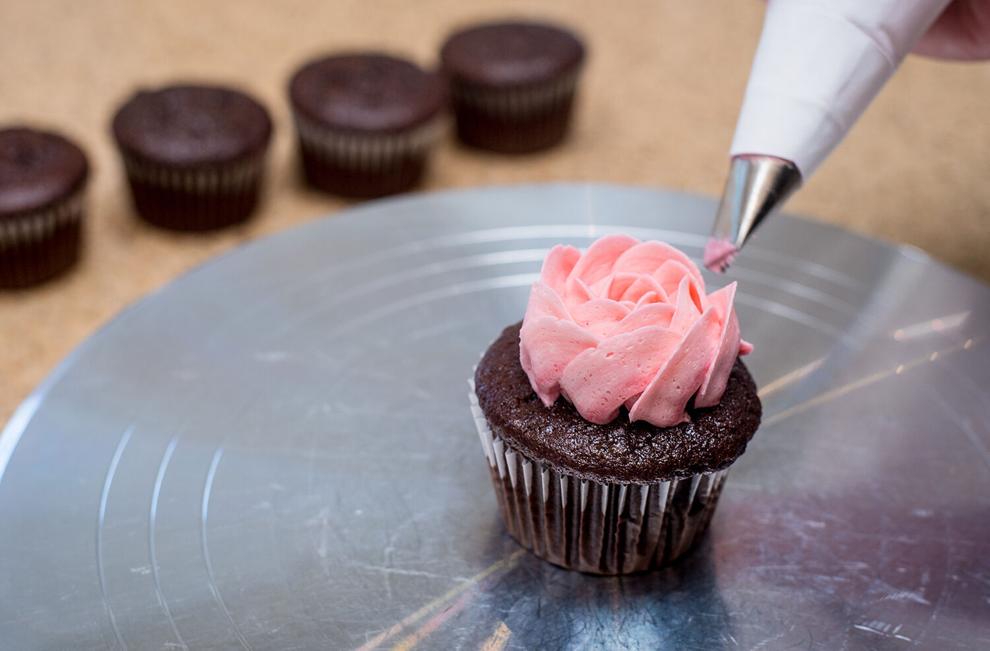 ---
Buttercream
Just as the name implies, this popular American frosting is made by creaming butter and powdered sugar, often with a touch of milk together, creating a smooth, decadently sweet topping that's easy to spread. Buttercream will become too soft when left at room temperature for too long, so refrigeration will be necessary when preparing a buttercream-frosted cake well in advance of serving. "It can take six to seven hours to bring a cake back to room temperature. Typically, a butter-based icing, like buttercream, goes best with a butter-based cake, like pound cake," Wall says.
European meringue buttercreams (Italian, Swiss and French) are similar frostings with slight variations in technique or ingredients. Each is prepared by heating a sugar syrup and beating in egg whites or yolks before whipping in unsalted butter. The method requires more attention and a candy thermometer, but these buttercreams appeal to bakers looking for a different level of sweetness or durability for their cake topping.
---
Ganache
A chocolate-lover's dream, ganache is made by mixing heavy or whipping cream with pure chocolate (most often semisweet or dark varieties, though white chocolate can also be used) in a one-to-one ratio. Both the cream and chocolate are heated, then stirred together to create a thick, shiny topping. When ganache is chilled, it can be whipped into a fluffy frosting similar in texture to buttercream.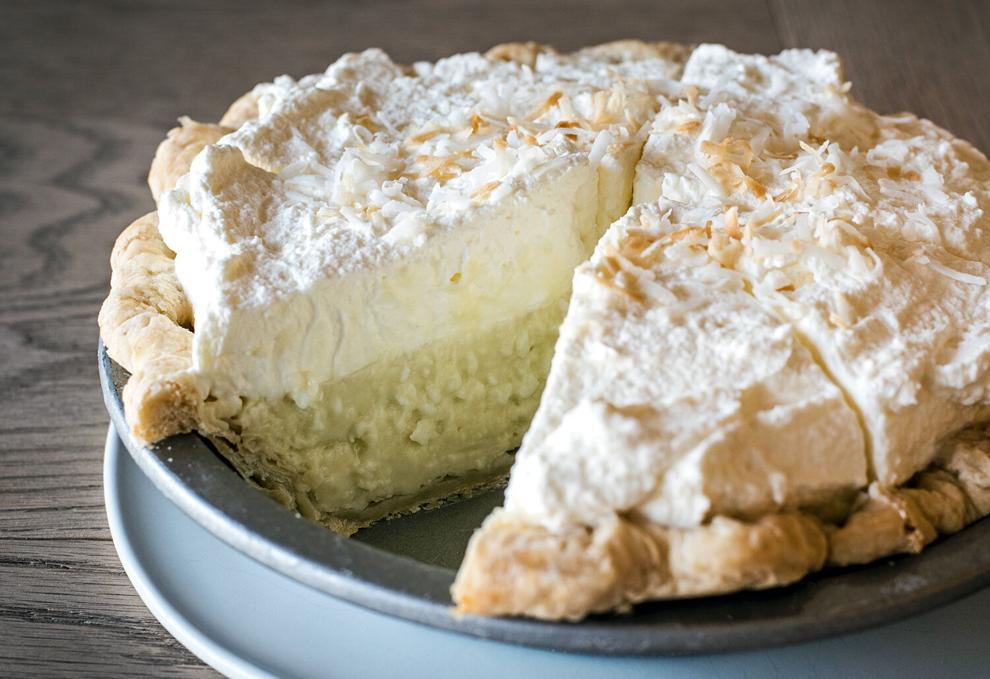 ---
Whipped Cream
Stabilized whipped cream is often used as an alternative to buttercream. Though traditionally prepared with the addition of dissolved unflavored gelatin, Maxie B's beats heavy cream to soft peaks, and in a separate bowl, beats a touch of cream cheese with powdered sugar. The two are then combined and whipped together for a whipped cream icing used to fill layers or garnish the top of pies.
---
Royal Icing
Used mostly as a decorative frosting, royal icing is thick and pasty when wet, and dries smooth and hard. Beating together a mixture of egg whites (or meringue powder), powdered sugar and water (flavorings such as vanilla extract can also be used) creates the texture, and food coloring is often added to enhance the decorative effect. Because royal icing dries quickly when exposed to air, it's important to keep the icing tightly covered while using it.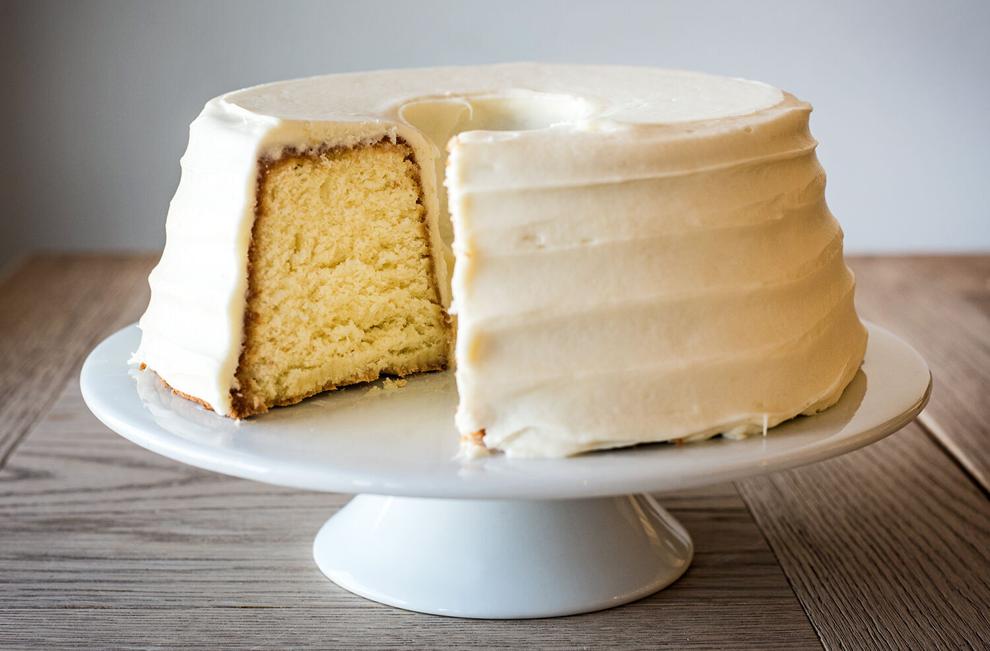 ---
Cream Cheese
Cream cheese icing is made by creaming butter, cream cheese, powdered sugar and vanilla extract together. Generally denser than other icings, it's best when made with full-fat cream cheese.
"Oil-based cakes, like carrot cake or red velvet, are traditionally prepared with cream cheese icing," Wall says.
---
Fondant
Like royal icing, fondant is mostly used for decorative purposes on cakes. The thick, pliable sugar paste is achieved by mixing sugar, water and gelatin or marshmallows. Some recipes also suggest adding shortening to keep the mixture from drying out. Once mixed, fondant is often rolled out into a thin layer, cut and manipulated to create decorative elements for cakes. Although fondant is great for creating elaborate decorations, it can be chewy and less flavorful than other icings like buttercream.
---
Glaze
At the opposite end of the icing spectrum, glazes are used atop everything from pound cakes to cinnamon rolls. They can be thick or thin depending on the desired end result. Basic glaze is made by mixing powdered sugar and liquid, like water, cream or milk. Some recipes also call for a small amount of butter, as well as vanilla extract. Flavorings such as fruit juice are often added to punch up the taste. Once poured atop baked goods, glazes dry into a shiny crust.