Myles Burroughs, the Seattle-based bartender, entrepreneur and owner of Bevy Co., cringes when he sees mint aggressively crushed by sharp muddlers on the market. "Mint should be pressed gently to release their natural oils. When the delicate leaves are shredded, they release bitter flavors that are undesirable in the drink, not to mention no one loves tiny pieces of mint stuck in their teeth." Below he shows us how to achieve the perfect muddle with his Mint Julep.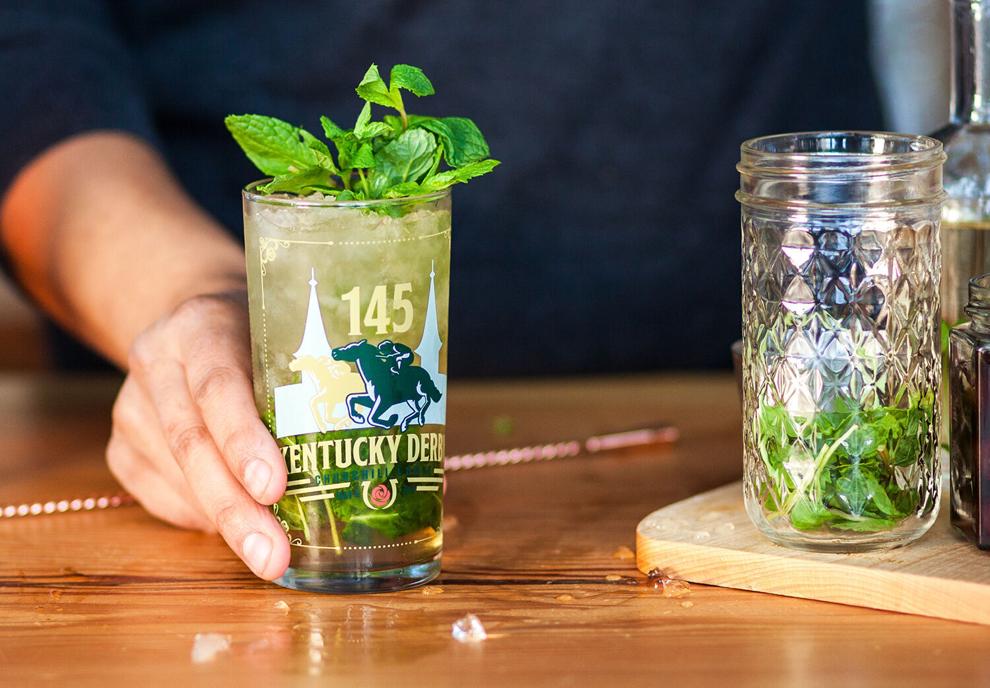 ---
Mint Julep 
10 to 12 fresh mint leaves
2 oz bourbon whiskey (or Westland Sherry Wood whiskey) 
½ oz simple syrup (equal parts cane sugar and water stirred until sugar dissolves) 
1 sprig fresh mint, for garnish
In old fashioned or rocks glass, add mint leaves, bourbon and simple syrup. With back of spoon, press mint leaves against side of glass to release their oils. Fill glass halfway with crushed ice; stir until well-combined. Fill glass with additional crushed ice, and garnish with mint sprig.