Myles Burroughs, a Seattle bartender and owner of Bevy Co., says, "For a stirred cocktail, the goal is to avoid transferring heat to the contents inside the glass. Any insulated tempered or crystal glass will do the job, or a simple Mason jar will do the trick in a pinch." Burroughs shows us how to make an Old Pal below.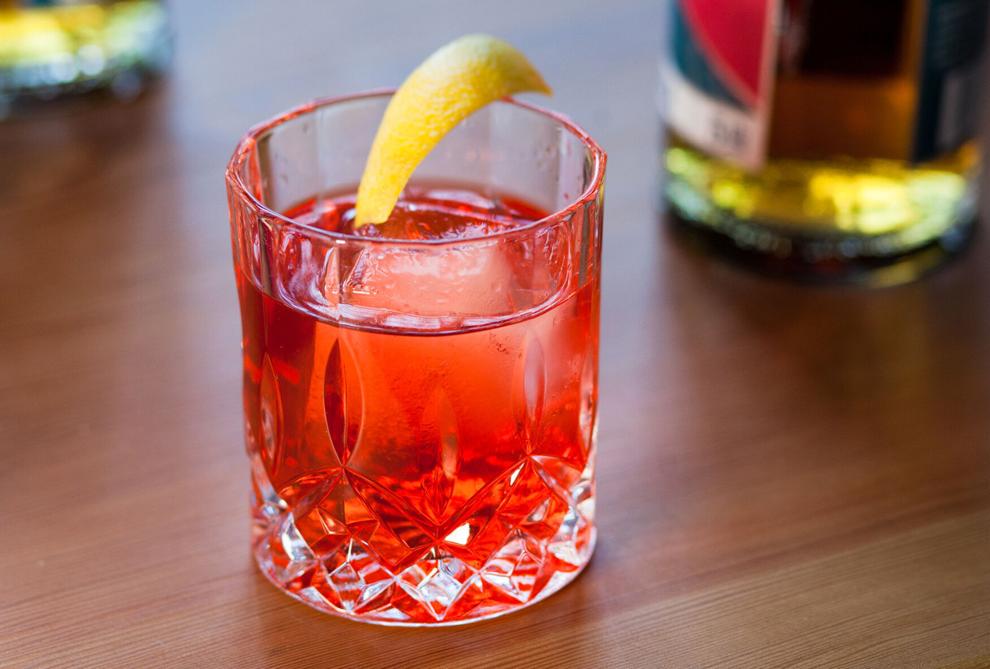 ---
Old Pal 
1 oz Campari 
1 oz dry vermouth
1 oz rye whiskey (or Westland Peated whiskey) 
lemon twist, for garnish
In a tall glass or Mason jar, add Campari, vermouth and whiskey, then fill with ice; stir vigorously 30 to 45 seconds or until very cold. Strain into old fashioned or whiskey glass over 1 large ice cube. Garnish with lemon twist.