Chilling the bowls and forks just before serving makes this dish extra refreshing. The salad is excellent with a variety of toppings, so feel free to experiment. Continuing education coordinator for culinary, hospitality and horticulture at Metropolitan Community College in Omaha, Nebraska, Cathy Curtis recommends enjoying this recipe with a side of baguette and a glass of Sancerre.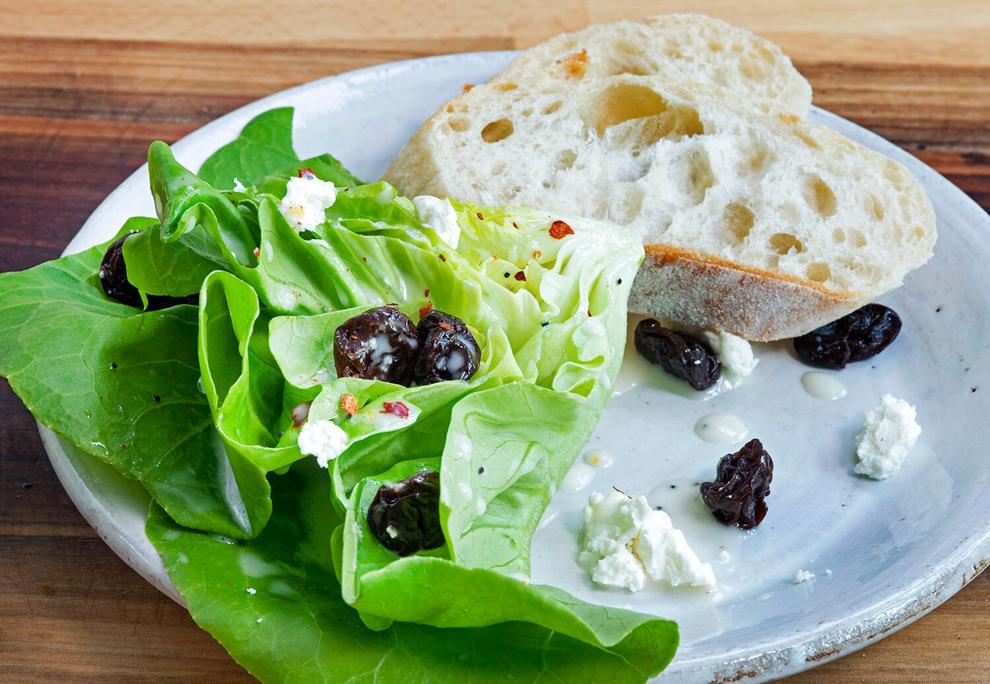 ---
Summer Butter Lettuce Salad with Honey Poppyseed Dressing
4 oz mayonnaise
2 oz honey
2 oz white wine vinegar
1 Tbsp granulated sugar
1 lemon, zested and juiced
1 Tbsp poppyseeds, lightly toasted
1 large pinch sea salt, plus more to taste
1 pinch celery salt
1 small pinch crushed red pepper flakes, crumbled
1 head butter lettuce, cut through core into 4 equal sections
4 oz dried cherries
4 oz goat cheese, crumbled and softened
2 tsp chia seeds
freshly cracked black pepper, to taste
Place four shallow bowls or salad plates and forks into freezer to chill.
Into small mixing bowl (or 12- to 16-ounce jar with tight-fitting lid), add mayonnaise, honey, vinegar, sugar and a splash of lemon juice; with whisk, stir until well combined, or place lid on jar and shake to blend. Stir in 1 pinch lemon zest, poppyseeds, sea salt, celery salt and crushed red pepper flakes; let stand 2 minutes. Adjust seasoning to taste if needed; set aside.
Into each of four chilled bowls, add one section lettuce. Drizzle dressing over the lettuce, then sprinkle with cherries, goat cheese, chia seeds and black pepper; serve salads with chilled forks.