Few places in the U.S. can claim a beer-brewing tradition as deeply rooted as St. Louis', thanks in part to the large German population who migrated there in the 19th century. The city has seen over 100 breweries in the past two centuries. Today, Anheuser-Busch anchors its beer community, but Urban Chestnut Brewing Company is a leader in the city's craft brewing scene. The brewery was co-founded by German-born Florian Kuplent who cut his teeth at the "King of Beers" among other brewhouses before opening the first UCBC location over 10 years ago.
In 2015, Kuplent returned to his native home in the Hallertau region of Bavaria to launch a German location of Urban Chestnut. Now he splits time between Germany and St. Louis, brewing beers that merge the Old World traditions of his roots with the current trends and innovations of today's American craft beer industry. What better way to enjoy beer than with some authentic German cuisine like this traditional potato salad from Urban Chestnut's very own kitchen.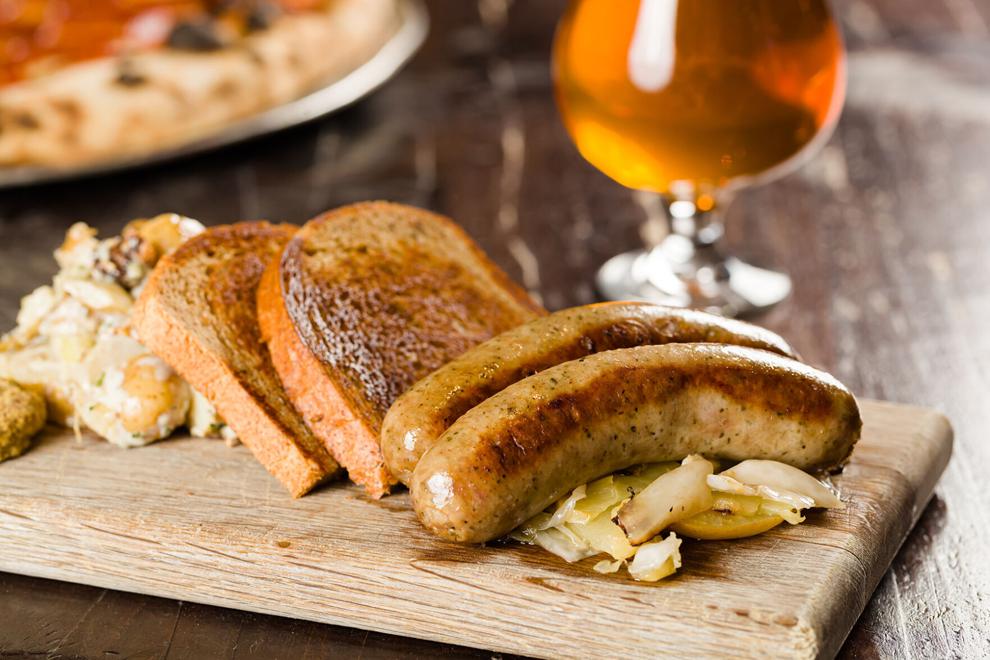 ---
Fingerling Potato Salad
Yields: about 16 servings
5 lbs fingerling potatoes
1 Tbsp salt (plus more for cooking potatoes), divided
1 lb bacon, cut into ½-inch pieces
6 celery stalks, cut into
2 large shallots, minced
½ bunch parsley, coarsely chopped
1½ cups mayonnaise
¾ cup Champagne vinegar
1½ tsp freshly ground black pepper
In large saucepot, add potatoes and enough heavily salted water to cover; heat to boiling over high heat. Reduce heat; simmer until potatoes are tender. Drain potatoes well, then spread evenly on large rimmed baking pan; cool potatoes in refrigerator. 
Meanwhile, in large skillet, cook bacon over medium heat until browned and crisp, stirring frequently. Transfer 2 tablespoons bacon fat to medium bowl; set aside. With slotted spoon, transfer bacon to paper-towel-lined plate to drain, then transfer bacon to large serving bowl.
Cut celery into ¼-inch pieces and add to bowl with bacon. Mince shallots and coarsely chop parsley and add to same bowl. To bowl with bacon fat, stir in mayonnaise, vinegar, pepper and 1 tablespoon salt. 
When potatoes are cool, cut each crosswise into ½-inch pieces and add to bacon mixture; toss to combine. Pour mayonnaise mixture over potato mixture and gently toss until well coated in dressing. Add additional salt and pepper to taste, if desired.