The practice of roasting and grinding nuts into butter is centuries old, going back to Indigenous Incan people in South America. Today, Americans consume some 700 million pounds of peanut butter every year.
So it tickles Megan Overbay, the co-founder and COO of Big Spoon Roasters in Durham, North Carolina, when someone tries one of their nut butters for the first time.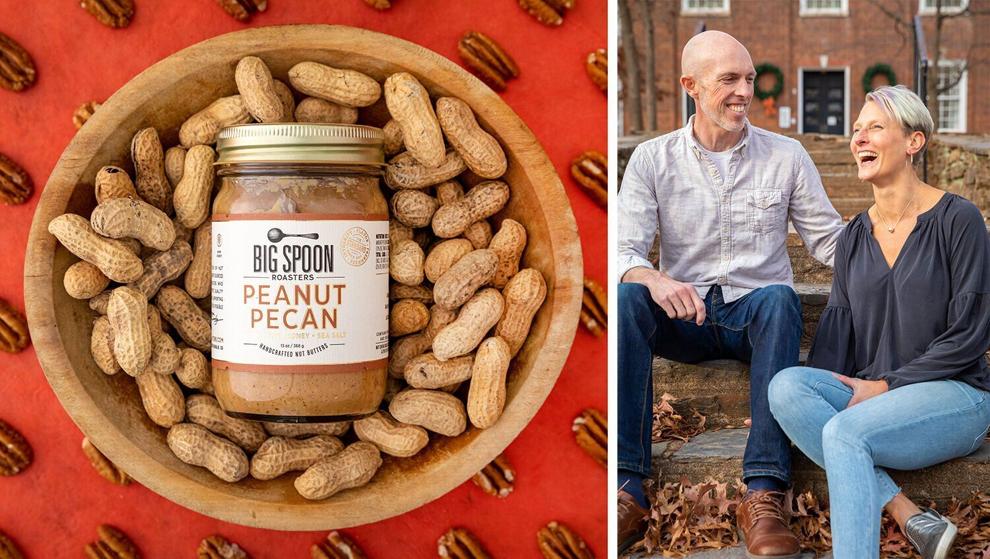 "A customer wrote in, and she had given some to her husband," says Megan. "She said her husband was like, 'Seriously? Have I been eating the Bud Light of peanut butter for all this time?'"
Peanut butter is still the most popular choice among nut butters, comprising three-quarters of all nut butter sales. Among the remaining quarter, almond butter comes in second at just over 7%.
---
Behind the bean
"The American coffee industry was the same way," says Mark Overbay. "There was diner coffee, Folgers and the like. Then Starbucks and many other cafés came along and introduced Americans to lattes, cappuccinos and so forth. And then around the year 2000, there was a huge movement among coffee roasters … of drilling down and celebrating different origins and production methods, and the resulting taste in the cup."
"We're like that," Mark says. "We push the edge of what nut butters can be."
---
Portable protein
Beyond novelty, several factors appear to be driving demand for nut butters. One is a greater focus on dietary restrictions due to allergies, diet or personal preference. In natural food stores, sales may be almost evenly split between peanut and almond butters.
"Folks that may have dismissed peanut butter due to an allergy now have other options," says Andy Allcock, senior director of marketing at Tribe 9 Foods. Tribe 9 owns Yumbutter, a nut butter company founded in Madison, Wisconsin, in 2010.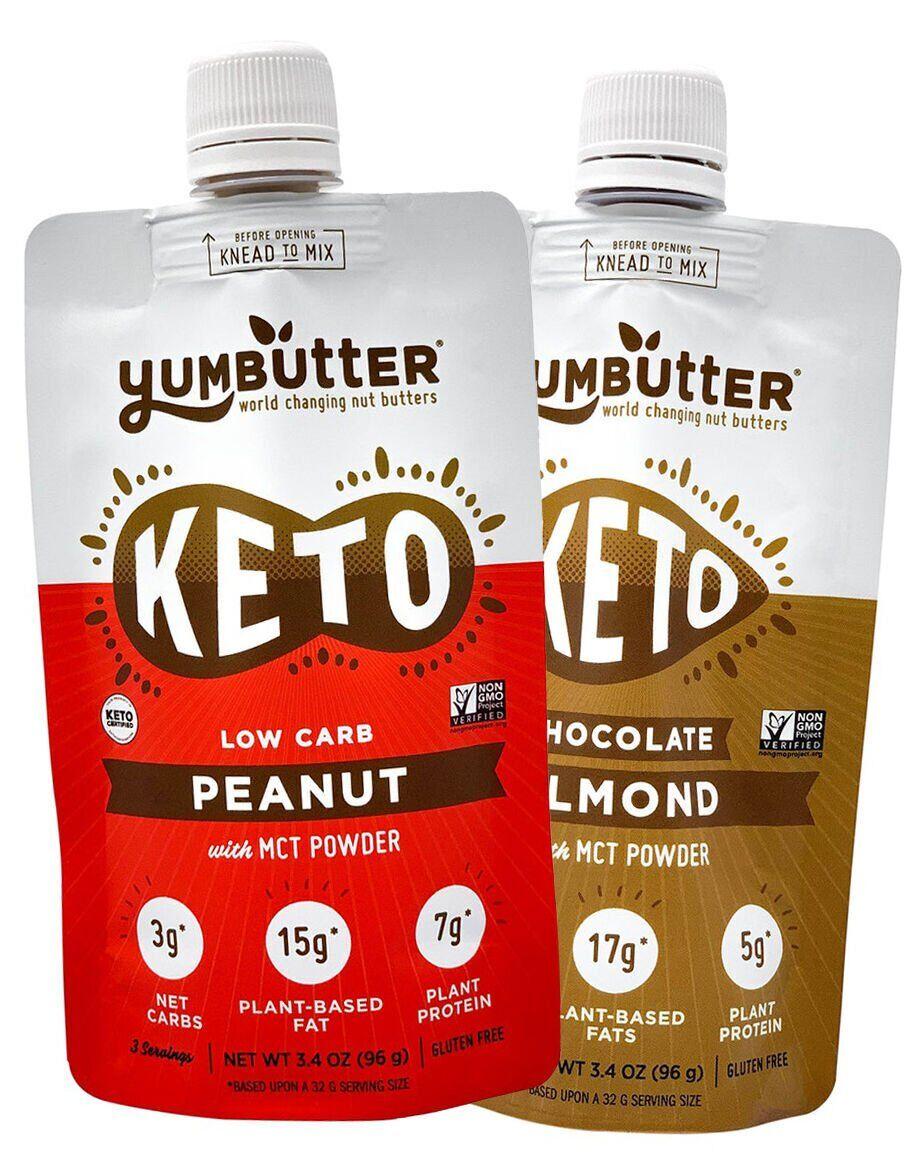 Yumbutter adds "superfoods" like chia seeds, hemp seeds and goji to some of its almond and cashew butters. Two other products — a low-carb peanut butter and a chocolate almond butter — are labeled "KETO," indicating they are made with the sugar substitute erythritol and a supplement, popular among weight-lifters, called MCT powder. These are both sold in pouches, which touches another area where nut butters have an edge. They're designed to be portable.
As pandemic restrictions ease and people return to offices, schools and playing fields, "We're anticipating growth in our pouch business," Allcock says. Snack bars and pouches "allow consumers to enjoy nut butter in places that aren't their kitchen, where they may not have a knife available." 
"Consumers are realizing price isn't the only factor," he adds. "There are other things important in life, like convenience. Nut butter is a way to get protein and energy efficiently in a busy lifestyle."
---
Spreading justice
Many nut butter brands also appeal to those invested in the environment and social justice. Big Spoon Roasters makes sustainability a core aspect of its brand. Once Again Nut Butters, based in New York, makes organic nut butters and operates as an employee-owned cooperative. Ground Up, a nonprofit nut butter operation in Portland, Oregon, serves women who are overcoming adversity by offering job training and employment opportunities.
---
A taste for the test of time
Still, the number one thing that makes people return to nut butters is simple: They taste great.
"If it doesn't taste good, nothing else matters," says Allcock. The Overbays agree. 
"The goal is to get people to try it. And when they do, hopefully they'll be pleasantly surprised and excited," says Megan. "Our nut butters are not only good for you and good for the planet, but they taste spectacular, too."