Bartender and owner of Seattle's Bevy Co., Myles Burroughs suggests, "If you'd like to elevate this Whiskey Sour, stir in a teaspoon or so of your favorite jam or marmalade, reduce the amount of simple syrup slightly and add a pinch of sea salt." See his recipe on this classic drink below.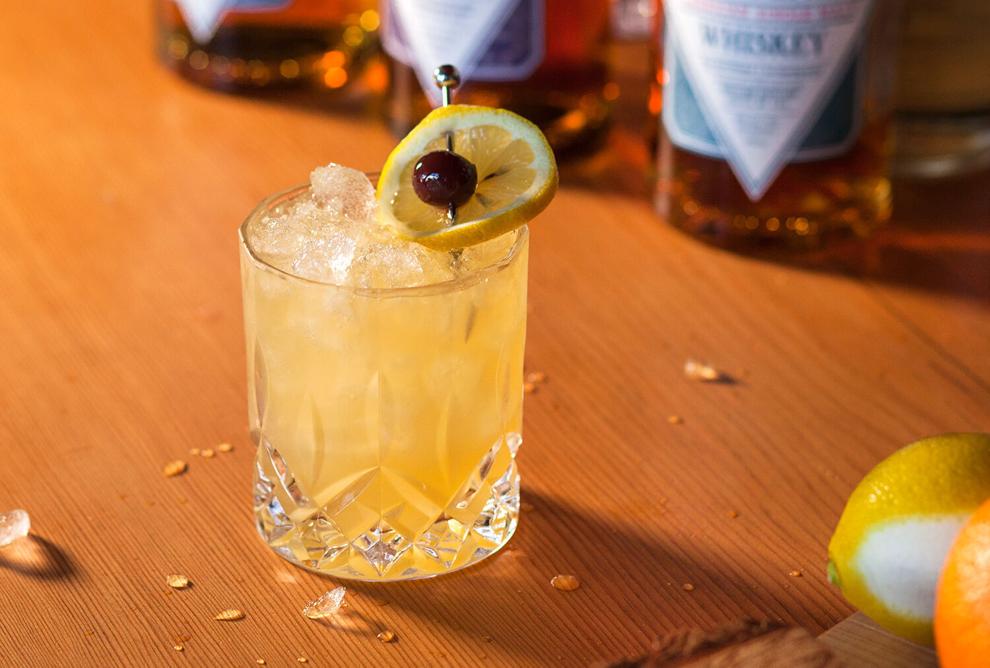 ---
Whiskey Sour 
2 oz bourbon whiskey (or Westland American Oak whiskey) 
1 oz fresh lemon juice 
1 oz simple syrup (equal parts cane sugar and water stirred until sugar dissolves) 
brandied cherry and lemon wedge, for garnish
Into cocktail shaker, add whiskey, lemon juice and simple syrup, then fill with ice; cover with lid and shake vigorously. Strain into old fashioned or rocks glass filled with fresh ice. Garnish with cherry and lemon wedge.