Matthew Cunningham long ago gave his heart to his grandmother. Twenty years ago, when she was deathly ill, he gave her something else: part of his liver.
Three years ago — in February 2020 — his sister, Megan Cunningham Hawkins, did the same for their mother, who was suffering from the same disease as their grandmother.
Two siblings, two liver transplants, two lives saved and one family with the tightest of bonds.
Last Friday, the grandmother, Brenda Poole, celebrated her 80th birthday at the Dinwiddie County home of her daughter, Lynda Cunningham, now 61. Both are doing well, and both could not be more grateful — and proud — for what Matthew and Megan did for them as living donors.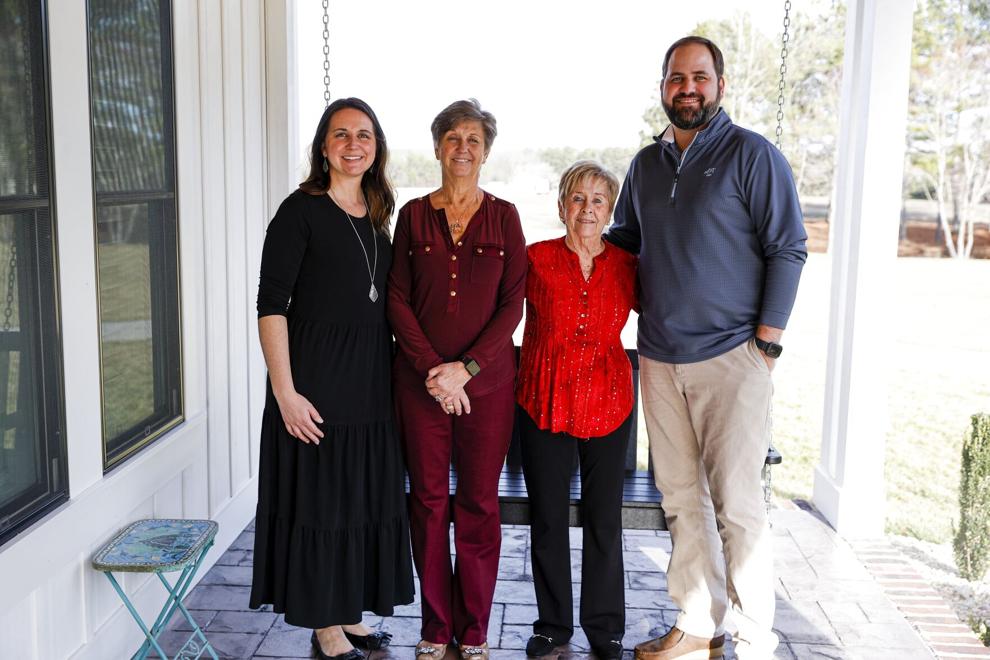 "Angels on earth" is what Cunningham calls her children.
"I think about it a lot," Poole said of her grandson's gift, "and I tell him often, 'You know, you saved my life.' Because if he hadn't done that, I probably would not be there today. I know I wouldn't."
Cunningham is forever "grateful and blessed" for what her daughter did for her, and is also thankful for other family members and friends who offered to be donors but proved not to be suitable matches as Megan was.
"There was so much hope in my life that others may not experience when in this situation," she said, hoping that by telling their story others will consider becoming donors and that distance need not hinder helping.
Poole and Cunningham both suffer from primary biliary cholangitis, a relatively rare, chronic disease in which the bile ducts in the liver become injured and inflamed and are eventually destroyed, causing bile to build up and damage the liver, according to the National Institute of Diabetes and Digestive and Kidney Diseases. The disease more often affects women. Experts are not sure what causes the disease, though genetics could play a role.
Poole and Cunningham were diagnosed with disease later in life and were treated for years before their livers became so damaged that transplants became their only option for long-term survival. Both were put on national transplant lists, but finding a suitable match from a limited supply of deceased donors while they were still healthy enough to undergo a transplant was, at best, an uncertain proposition. A living donor would be their best bet, for those reasons and due to the fact that transplanting an organ from a living donor is a more straightforward surgical process, which could lead to better post-surgery results for the recipient.
In a living-donor liver transplant, a portion of the liver from a healthy living person is removed and placed into a recipient whose liver is no longer working properly. The donor's remaining liver regrows and returns to its normal size within months after surgery, as the liver is the human body's only solid organ that can regenerate itself.
Liver transplants in general, and living-donor transplants in particular, have become more commonplace in recent decades, said Dr. Vinay Kumaran, VCU Health Hume-Lee Transplant Center's living liver surgical director. Kumaran worked on Lynda Cunningham's case and spoke with permission of the family.
Advancements in recent decades in surgical techniques and technology have made transplant surgeries safer and more efficient, Kumaran said. VCU Health has been performing living-donor liver transplants since 1998. In 2022, there were 167 liver transplants performed at VCU, a little more than 12% of which were living-donor transplants. Over his career, Kumaran has been involved in more than 800 living-donor liver transplant cases.
The notion of siblings donating parts of their livers for transplant is unusual but not unheard of, he said.
"We're happy getting the word out about living-donor transplants because sometimes patients and their families don't know this option exists," said Kumaran. "I suspect there are patients who would have donors, [and] there are people who would like to donate if they only knew about this."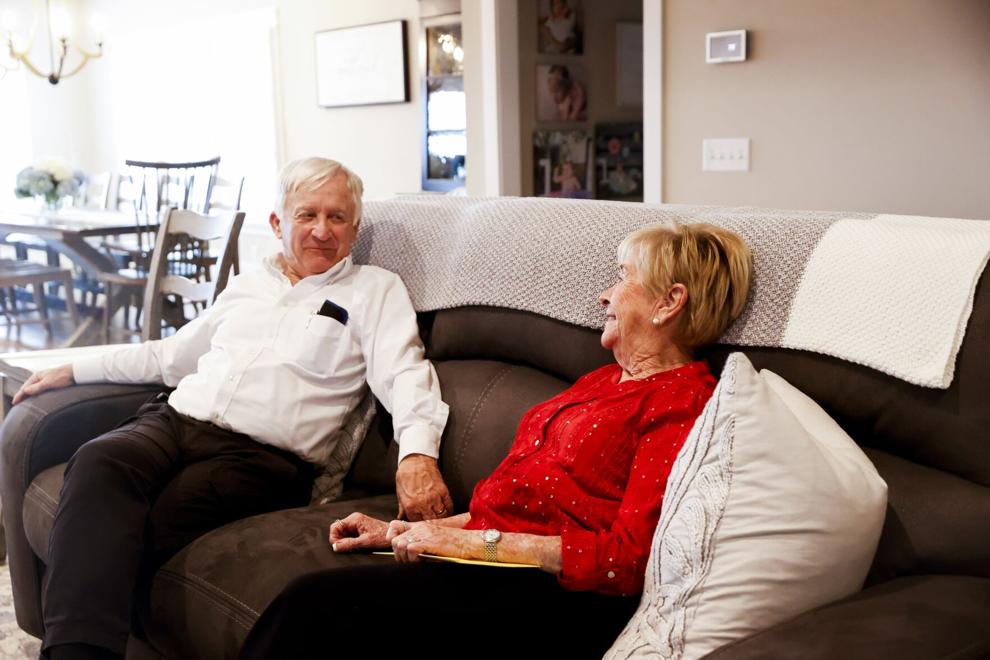 Diagnosed in the early 1990s, Poole, a retired rural mail carrier, grew sicker as the decade wore on. By the turn of the century, her health was failing and she was in need of a transplant. Medical complications prevented one of her daughters from donating. That hope dashed, time was ticking. Then Matthew stepped up. He was 20 years old.
His reasons were pretty simple.
"We all grew up, taught that family is important, and we spent a lot of time with our family," he said, and they all still live within a few minutes of each other.
Plus, he had the time, and, well, he was 20.
"At 20, you're invincible, right?" he said.
His grandmother and his grandfather, who has since died, appreciated the offer, but they tried to talk him out of it.
"Both of us were reluctant because Matthew was so young, and we didn't want anything to happen to him when he had his whole life ahead of him," Poole said.
But he kept insisting he wanted to go through the process of seeing if he might be a match, or as Poole recalls it: "Matthew was just jumping stumps and wanted to do it so bad."
Matthew went through extensive testing and meetings, learning all about the risks, which he mostly did not worry about because he was young and hard-headed. He was a good candidate to be a donor. He phoned his grandmother and said, "Meemaw, you got your bags packed?" She said, "no," and he replied, "Well, pack 'em because we've got a date [for transplant surgery]."
She still hesitated, but Poole remembered her grandson telling her "you've got to have faith" that everything is going to be okay, and "God is going to be with us."
"What do you say to something like that?" she said.
They checked into the hospital on Father's Day in 2000 for surgery the next day. One of Matthew's lasting memories is being rolled away to surgery the next morning before sunrise and seeing his mother and father standing there, crying. He told them, "Nothing's wrong, everything's good, we'll be back in a little while" but now, as a parent himself who has been through a heart-wrenching episode, he better understands their anxiety and helplessness.
He and his wife, Jannabeth, lost their first child, who was born more than a month prematurely and died when he was only five days old.
"I remember Mom and Dad crying because they couldn't do anything as I was rolled off," he said, "and I was the same in that there was nothing I could for my son."
Crawford was his name. Matthew and Jannabeth now have two daughters, Copelynn and Hattie Joyce.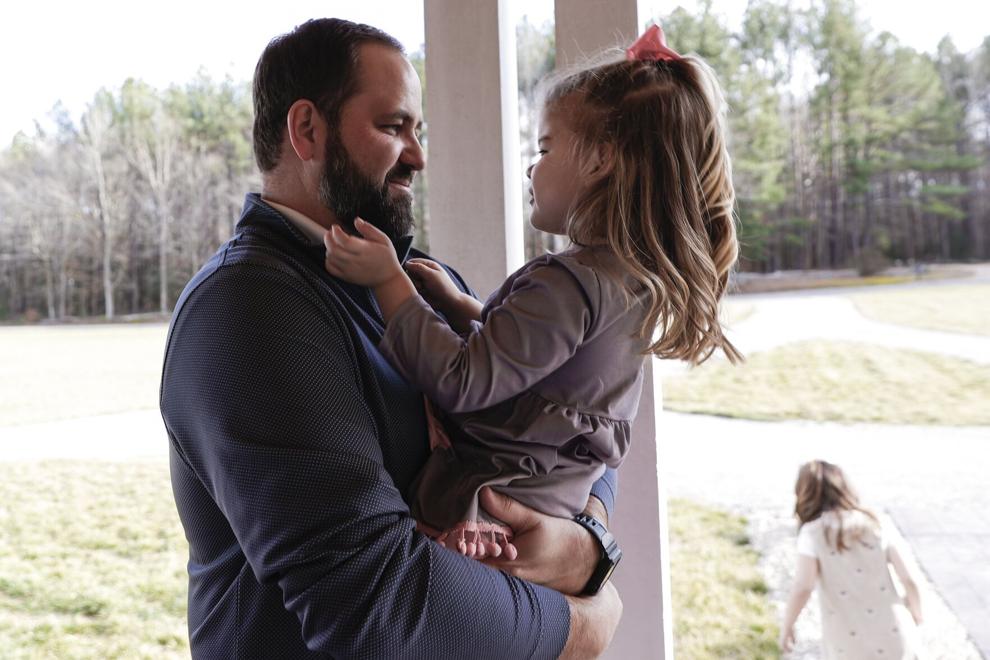 All of this leaves Matthew, who now works as a project manager for Dominion Energy, "mighty impressed with what his sister did for their mom.
"I was 20 and didn't have anything to lose," said Matthew, who had no repercussions from the surgery and was playing golf a month later. "When Megan donated, she had a [almost] 2-year-old at home."
As in her mother's case, Lynda Cunningham gradually got sicker as years went by. Diagnosed at 40, she lived with medication that slowed the progression of the disease but, by 2019, when Cunningham was 58, her health began unraveling quickly and she had to be hospitalized, though she remembers little of it. Her liver was so damaged that it was no longer filtering her blood properly, leaving her in a "brain fog" and not knowing where she was.
"It was extremely scary," she said.
Several people had expressed interest in donating parts of their livers for a transplant; a cousin even traveled from Kentucky and went through the evaluation process, but wound up not being a suitable match. Megan volunteered, went through testing and was deemed an excellent candidate. As her mother had, Cunningham at first resisted having her daughter be the donor.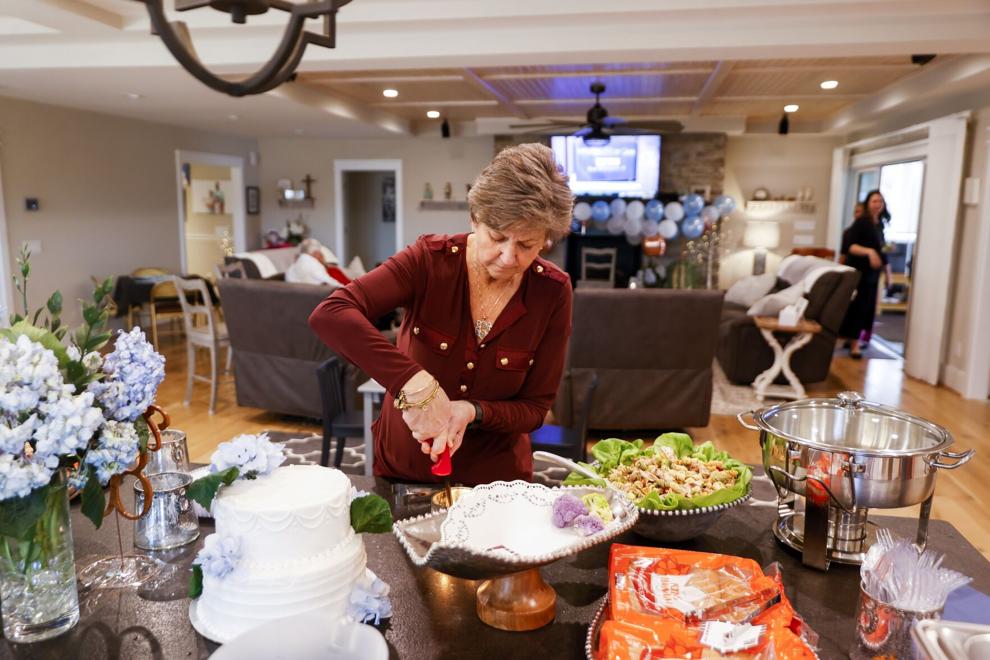 "I really didn't want her to have to go through that because after surgery for three months she couldn't lift her child," Cunningham said.
Despite the inherent risks that accompany donating part of her liver, Megan insisted anyway.
"Once you have kids, it really hits you. Your parents love you, but they love their grandkids, I think, even more," Megan said with a laugh. "We wanted to have more kids, and I couldn't imagine them never meeting Mom, and I couldn't imagine my daughter not having her.
"And, of course, she's my mom," said Megan, 36, a speech pathologist. "She took care of me, so … I guess I didn't really question [the decision]."
Her husband, James, was extremely supportive, she said, which helped considerably. They scheduled the surgery for February 2020, only weeks before COVID-19 threw the nation's healthcare system into the wringer, so the timing wound up being pretty perfect. The surgery went well, as did the recovery for both, as Cunningham's husband, Butch, retired to take care of his wife and daughter as they recuperated.
The hardest part for Megan as she healed from surgery was not being able to pick up her daughter Abigail, who did not understand why her mom could not lift her. Those days are a distant memory for all, and Abigail now has a sister, Aubree, born in October 2021.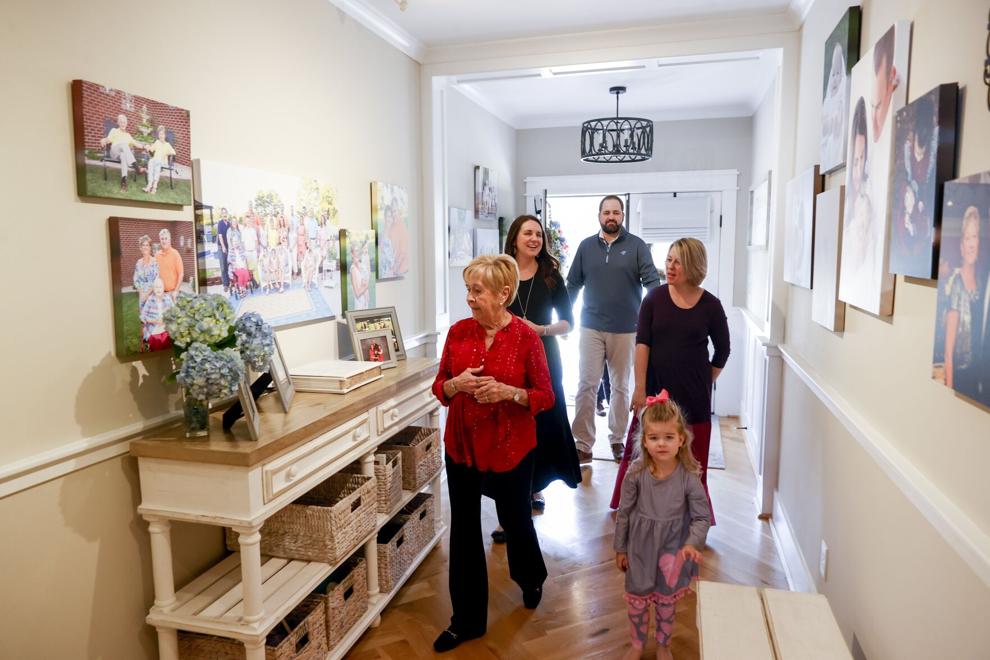 Because primary biliary cholangitis originates, not in the liver, but as an autoimmune disorder, a transplant does not remove the possibility that the disease could return for transplant recipients, said VCU's Kumaran. But he said immunosuppressant drugs that transplant recipients must take should help prevent a return of the disease, which progresses so slowly it is unlikely to become problematic for recipients.
There also is the question of whether the disease — if it is genetic in nature — will affect Matthew or Megan in the future. It has not so far, and Kumaran said having donated parts of their livers would have no bearing on whether they develop the disease.
For now, gratitude offsets any future worry.
At family gatherings, Megan says she cannot help but look around and be grateful "just to have everybody there."
"It's pretty amazing how my grandmother could have been gone 20 years ago, and my mom could have been gone three years ago," said Megan. When she hears the grandkids call the names of their grandmother and great-grandmother, "It just kind of fills my heart."
Bill Lohmann (804) 649-6639
@BillLohmann on Twitter