Mornings set the tone for the day ahead, and a routine is the best way to ensure the rest of the school day or workday goes smoothly.
Routines and schedules do more than help you feel organized; they also benefit mental and physical health, especially for kids.
According to the U.S. Department of Health and Human Services, healthy morning routines benefit kids by:
Helping them feel more comfortable in their surroundings and safe to be themselves.
Giving them an understanding of who is in charge and who they can rely on for help.
Offering a sense of stability, so they can focus on learning and engaging with others.
Helping them gain a sense of independence as they come to know what to expect.
Teaching them how to adapt and be flexible to obstacles or unexpected events that may interrupt a routine.
How to plan a morning routine‌
For the best results with a new morning routine, take some time to plan the schedule and tasks you need to accomplish.
First, think of all the steps you and your child need to take each morning, from waking up to walking out the door.
Next, consider the order of events. Does it make more sense to brush teeth immediately after waking up, or post-breakfast? Take into account mood, the layout of your home and which tasks tend to meet resistance in the morning. For example, if your child hates changing for school but loves packing their lunch, ask them to get dressed before coming into the kitchen.
Here are five steps to include in a successful morning routine that benefits the whole family.
1. Wake up with music‌
Playing a favorite playlist in the morning can help wake up the whole house on a bright note. Let kids design their own playlists, and place Bluetooth speakers in their rooms to help them wake up with songs they love.
2. Make a quick healthy breakfast‌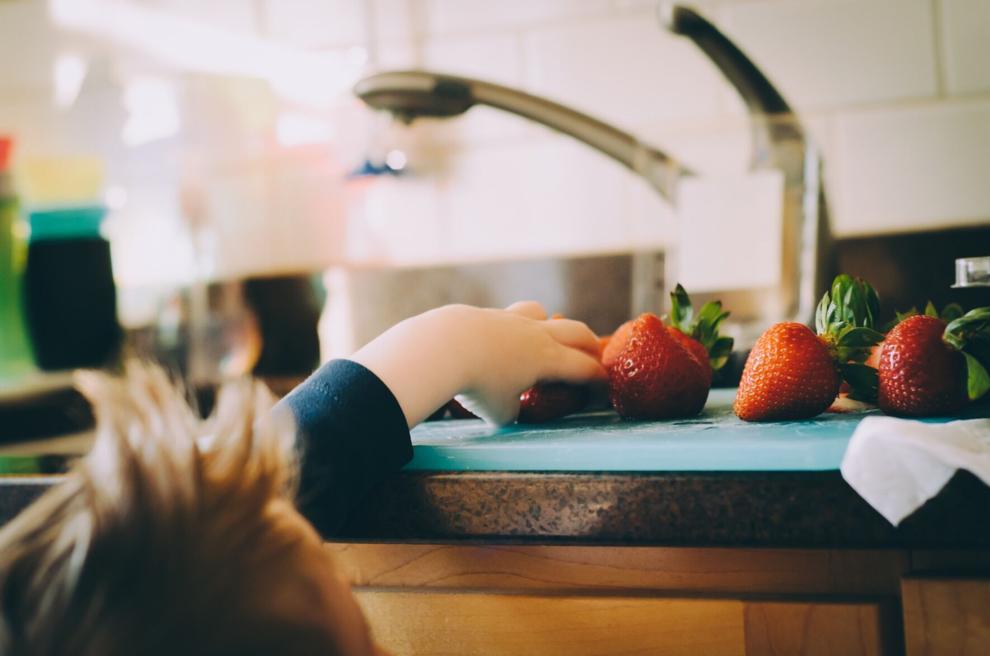 Breakfast being the most important meal of the day is especially true for kids heading off to school. A nutritious, filling meal will help them to focus, without a sugar crash or rumbling tummy.
Reach for healthy options, instead of processed, sugary breakfast foods. You can make oatmeal, chia pudding or whole-grain muffins ahead of time to warm up in the morning. Kids can add toppings like fresh fruit or nut butter.
3. Meal prep for lunches‌
Instead of scrambling in the morning to assemble a nutritious lunch, do yourself and your kids a favor by planning ahead.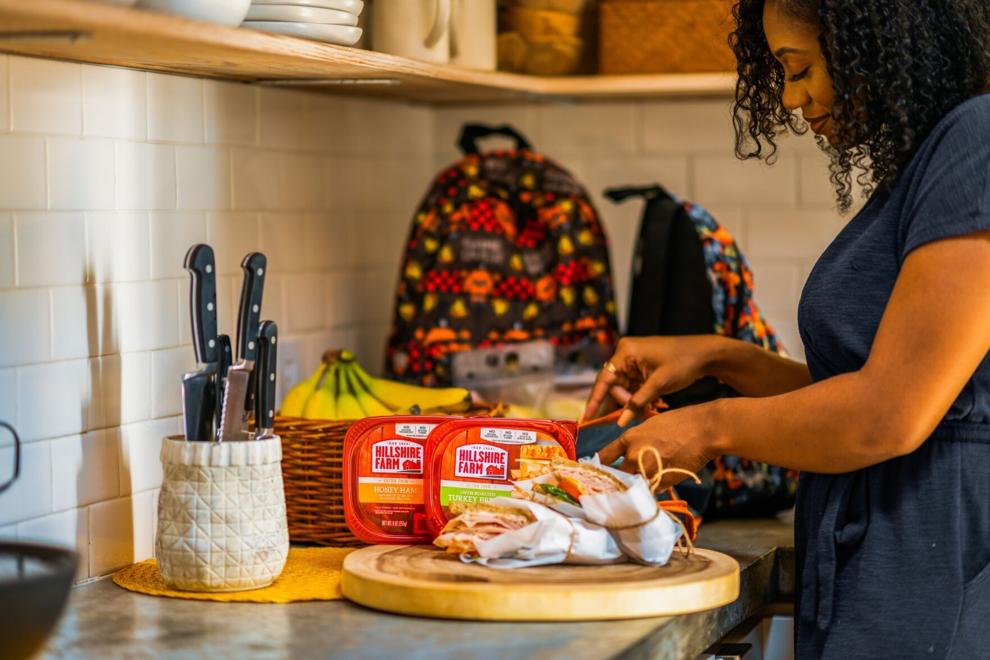 Portion out lunch items the weekend or night before, making sure to include a variety of healthy options: a protein, whole grain, fruit and veggie, plus a treat and water bottle.
Bento boxes are a great way to portion servings of multiple foods in one handy container.
Include your kids in the meal prep process, too; they're more likely to eat all their lunch if they picked it out.
4. Organize your space‌
No one wants to remember they left homework on the kitchen counter when they're already halfway to school. To avoid forgetting important school items — like homework or gym shoes — organize your living space so that everything has a storage place. Items are less likely to be forgotten or misplaced with that system.
Keep homework in backpack folders, and keep the backpacks, along with jackets and shoes, by the door so you won't forget anything on your way out in the morning.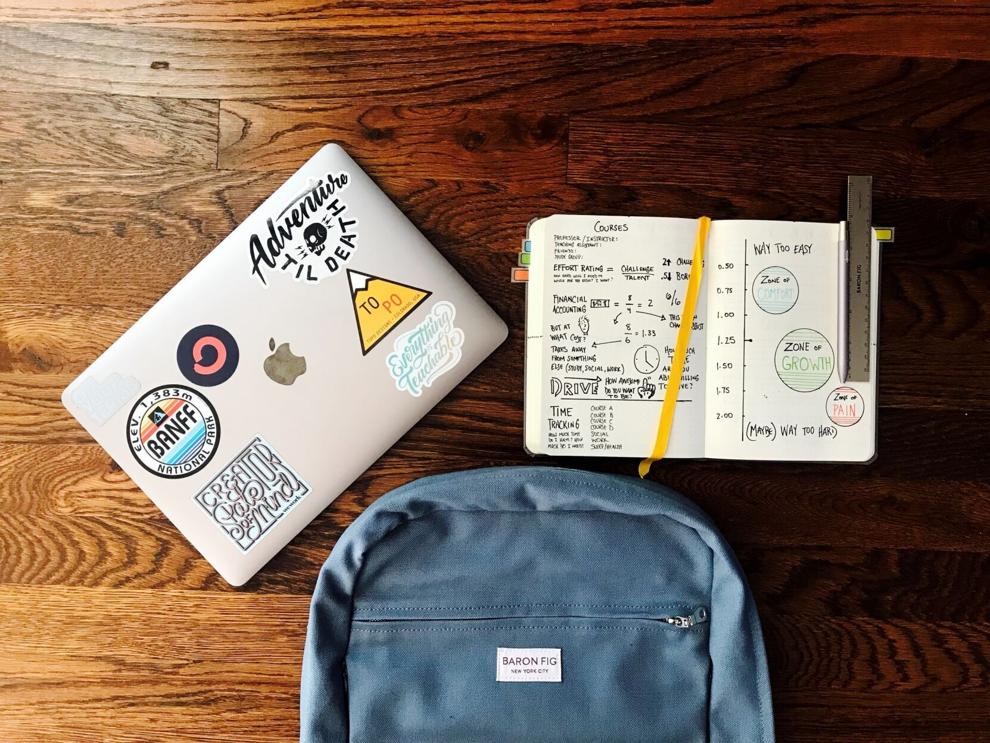 5. Keep a household calendar‌
You may have appointments and meetings on your digital calendar, but with a large household calendar, you can get kids involved in planning and scheduling.
This helps keep everyone on the same page with activities and helps little ones gain a sense of independence and involvement in the family schedule.
Go for a large weekly or monthly dry-erase calendar, and make it fun with multiple colors or dry-erase markers.
Lizzy Briskin is a writer for BestReviews. BestReviews is a product review company with a singular mission: to help simplify your purchasing decisions and save you time and money.
7 organizational tips for college students
1. Calendars, planners and to-do lists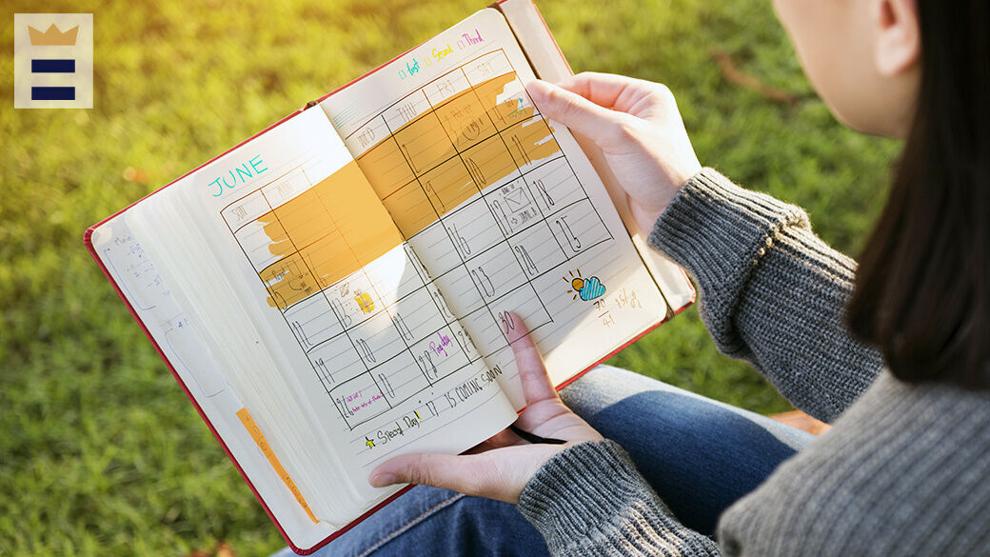 Everyone has their own preference when it comes to staying organized. Keep track of what you need to accomplish with a calendar, planner or to-do list.
Desk or wall calendars are ideal for big-picture planning. Add important dates and deadlines as soon as you hear about them, and utilize a color-coding system for different categories and importance levels. For the more digitally-minded, use a smartphone calendar app, and set reminder alarms days or hours in advance of an event.
If you already use a planner for your daily life, see if you can easily incorporate your school-related events. If not, academic planners are a solid investment. Some planners even come with additional features like stickers and color-coded tabs.
To-do lists are great, but one of the most common mistakes people make when using them is being overly optimistic. Avoid additional stress by keeping your list realistic and allocating enough time for breaks.
2. Keep things tidy
Living and working spaces have the ability to affect our mental health and productivity levels. Take a few minutes and return items to their proper place each day after every use. If possible, leave the more time-consuming chores for school-free days.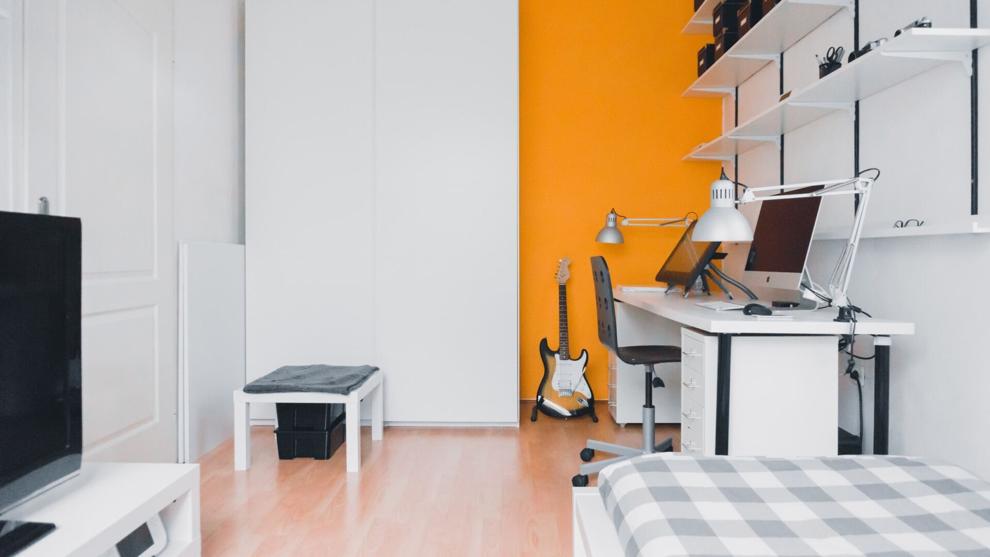 3. Establish a maintenance routine
To keep your routine running smoothly, set aside a day and a time (Sundays usually work great) to go through your pending tasks, update your calendar, check your goals and create a plan of action for the upcoming week.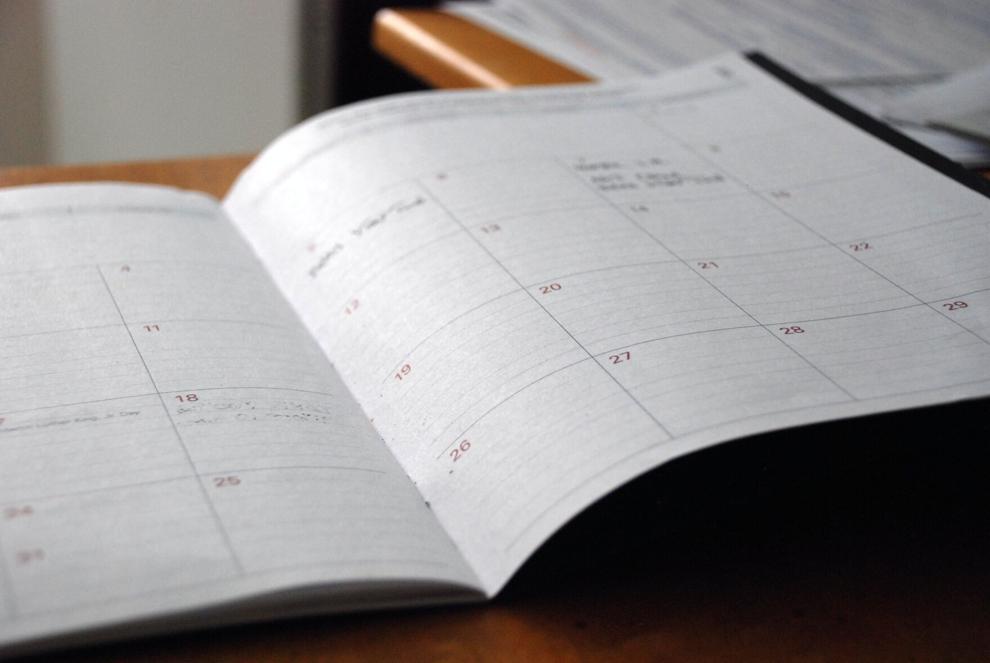 4. Avoid burnout
First and foremost, you're not a robot. Things aren't always going to go according to plan, and that's OK. Instead of wasting time panicking, focus on finding an alternative solution. Avoid over-scheduling and leave some wiggle room between tasks.
Make sure to pay attention to your internal clock and energy levels. Don't schedule a workout early in the morning if you struggle to wake up, and don't plan a serious study session at night if you know you're going to just fall asleep.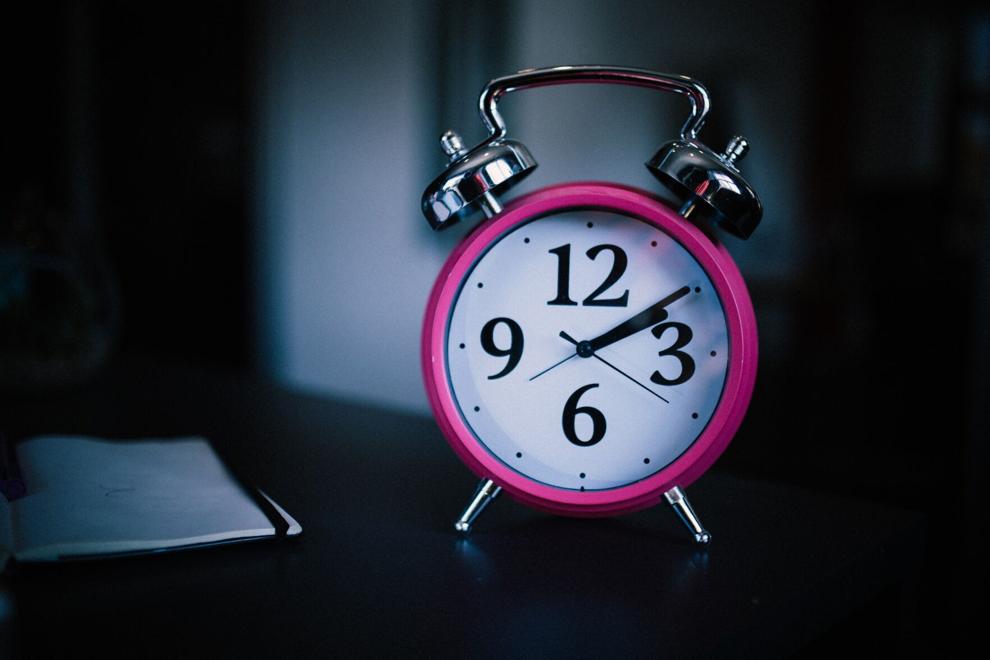 5. Stick to the plan
There's no point in making big plans and color-coding your calendar if you're not going to follow through. There will be times when you'll want to procrastinate on a task, but your future self will thank you for not succumbing to the exhaustion of the moment.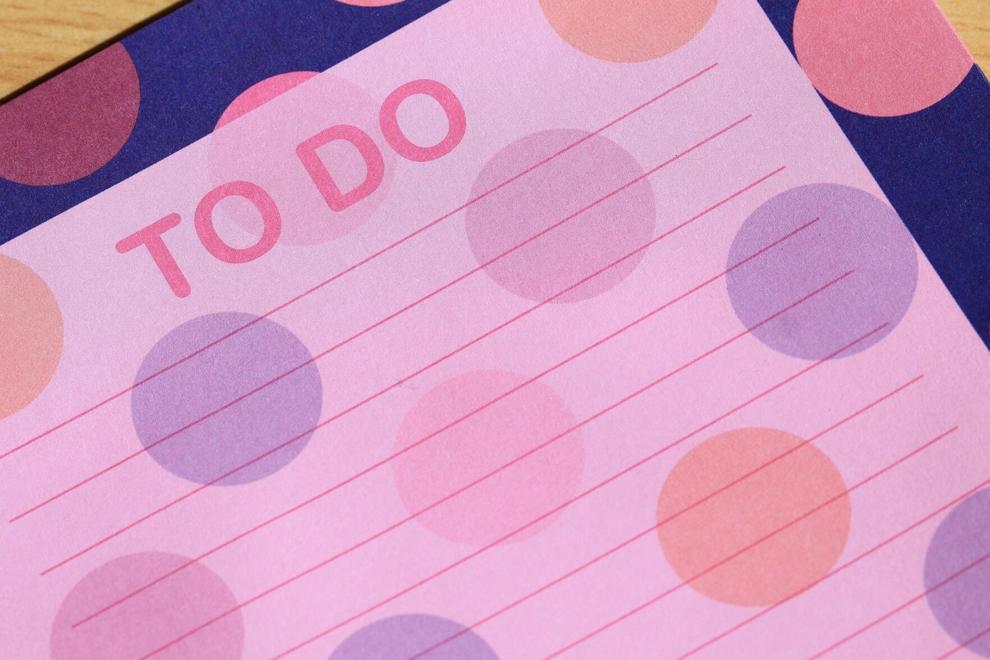 6. Don't forget about your health and self-care
Getting adequate sleep and eating healthy on a student budget can be very difficult in college. However, they're both very important factors in keeping your mind and body fueled so you can tackle whatever comes your way. Don't subsist on pizza alone. Try and throw some fruits and vegetables into the mix.
Self-care is usually an afterthought for many college students, but it's extremely important. Incorporating activities like yoga, meditation or breathing exercises into your routine will help keep your stress levels down.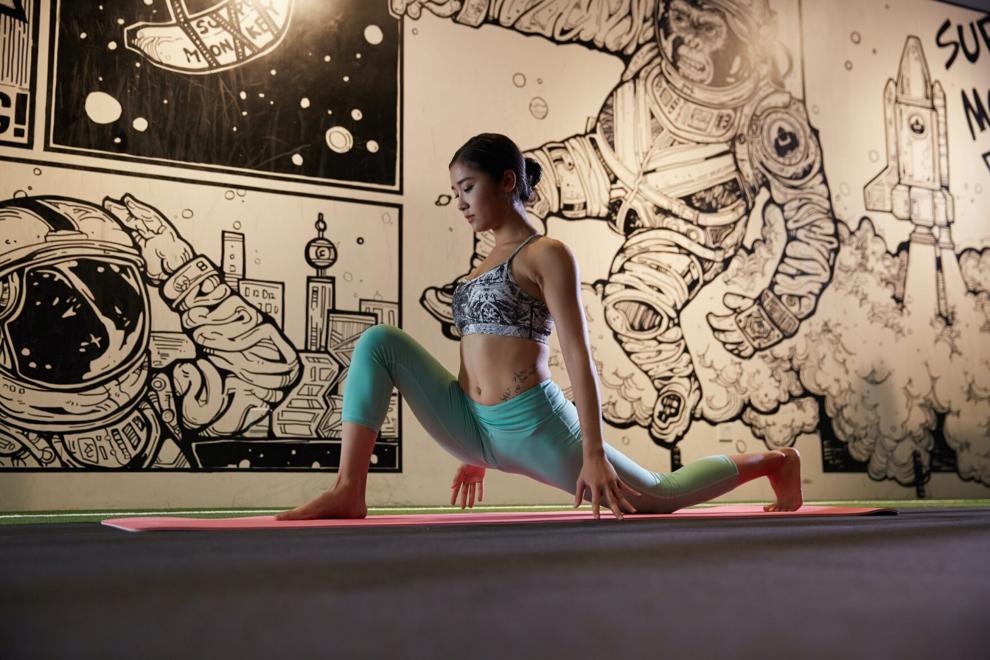 7. Keep your notes organized
You might have been one of those kids who barely took notes and somehow did OK in high school, but that's not going to work in college. Organize your notes meticulously, so you're not scrambling the night before finals.
Bonus: Don't be afraid to adjust your routine
If you notice your energy levels fluctuating, it might be a sign that your routine isn't working. Good routines are supposed to make your life easier, not more stressful. People change, especially in college. A routine that worked well during your freshman year might need some tweaking by the time sophomore year rolls around.
You're the one who sets the rules, so experiment with new organizational methods when you feel they may help. Above everything, don't try to force a routine that is no longer working.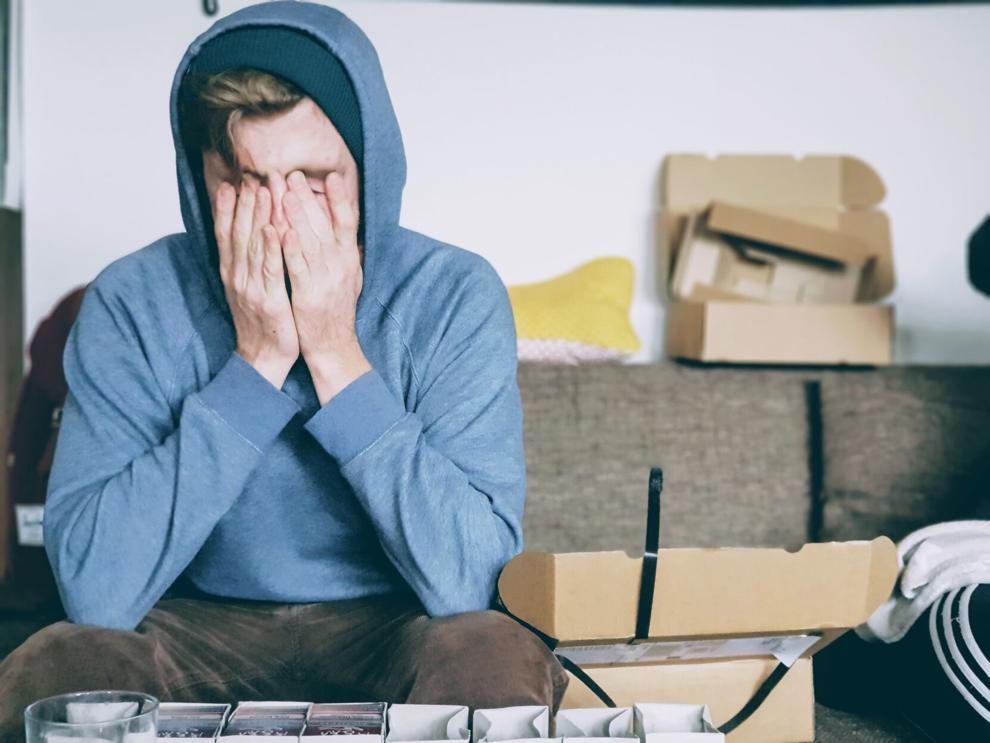 Best materials for staying organized in college
Academic Student Planner Simplified by Emily Ley: available at Amazon
This academic planner has style and plenty of functionality. It includes weekly overviews and self-reflection sections for long-term planning. Stickers, monthly tabs and bleed-resistant pages will keep your schedule looking tidy and bright. 
Clever Fox Planner: available at Amazon
An all-encompassing planner designed to help you stay productive. In addition to the traditional planner pages, it also comes with sections for rituals, goals, expenses and vision boards. There is also an interior pocket for storing writing utensils and the included stickers. 
Sweetzer & Orange Wall Calendar: available at Amazon
This floral-themed calendar will look lovely on your wall while helping you meet your deadlines. Use the side panel for any additional notes or to-do lists. 
Cactus Desk Calendar: available at Amazon
If you prefer a desk calendar, this is a good choice, especially if you love house plants. This succulent-themed option features matte cardstock pages and an additional section for notes.
Colorful Chalk Dry Erase Chore Chart: available at Amazon
If you live with a couple of roommates, a chore chart is a great tool. This magnetic board comes with a magnetic marker that has an eraser cap. While this chart is marketed toward children, the format will definitely work for a college dorm environment.
Officeline Ultra-Slim Magnetic Dry Erase Board: available at Amazon
Whiteboards aren't just for college professors. Use this dry erase board to leave a note for your roommate, write an inspirational quote or jot down some important notes while studying. Three magnets, an eraser, a pen tray and a pen are all included.
Honey-Can-Do Rolling Storage Cart and Organizer: available at Amazon
Multiple storage solutions are a must for college students. This storage cart features eight small drawers and four large drawers. The flat top and locking wheels allow it to be used as an additional workspace. 
Knock Knock Mental Note Sticky Notes: available at Amazon
During an intense study session, you might have things pop into your head that you won't be able to address right away. Use these silly sticky notes for those moments to keep you from getting too distracted.
Ivonne Spinoza is a writer for BestReviews. BestReviews is a product review company with a singular mission: to help simplify your purchasing decisions and save you time and money.
BestReviews spends thousands of hours researching, analyzing and testing products to recommend the best picks for most consumers. BestReviews and its newspaper partners may earn a commission if you purchase a product through one of our links.
Distributed by Tribune Content Agency, LLC.