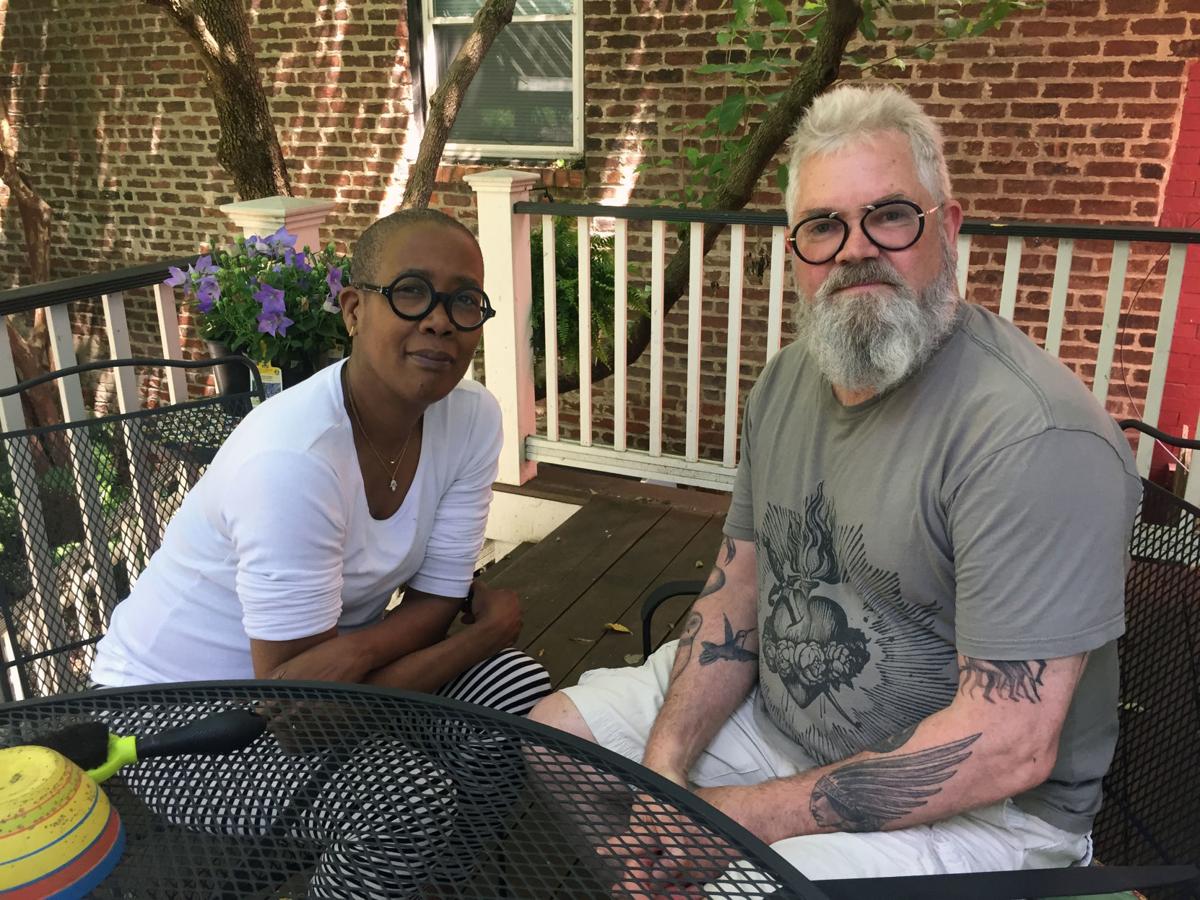 Five years later, their lives go on — trials and triumphs and every mundane moment in between — but for Toni-Leslie James and David Higham, there remains a heartbreaking emptiness that comes with losing a child.
"The universe continues to look upon us, quite frankly, with a lot of favor," said James, a Broadway costume designer and theater professor at Virginia Commonwealth University. "But we can't get past that our child is gone and no justice has been served."
Jett Gerald Higham, 18, was shot and killed on the night of July 2, 2013, another victim of senseless gun violence. He was just a few blocks from his family's home in Jackson Ward, having left after dinner to walk to a store for candy and a drink. A few minutes later, he was shot on East Marshall Street. Police found him in an alley with a gunshot wound. He died at the scene.
Police speculated robbery was the motive, though Higham carried only a few dollars and his cellphone. Three suspects — two young adults and a juvenile — were arrested within days and charged with conspiracy to commit murder, but the case went nowhere and the suspects never went to trial because of a lack of evidence and independent witnesses, said Richmond police detective Marshall M. Young. The murder weapon was never found.
"They were originally charged with conspiracy in the hopes of us being able to figure out who was most culpable and then try to get the other two to testify against them," Young said. "But with them all pointing the finger at the other guys and no physical evidence proving one more or less culpable, we can't, in good conscience, give a deal to two of the guys when they could actually be the person who pulled the trigger."
Witnesses in the area confirmed the three suspects were together but, so far, no witnesses have come forward who could identify the shooter, Young said.
Higham's parents are quick to say they don't blame the police, but they remain frustrated, saying they would feel better if a case against all three — even a less-than-solid one — had been made in court, even if it didn't result in convictions.
"It doesn't make any sense that he was killed in the first place, and it doesn't make any sense that they haven't done anything about it," said David Higham.
Added James, "Every year that goes past I'm feeling like it's an indictment of Jett. He's not worthy of justice? Everybody's worthy of justice."
I visited James and Higham at their home in Jackson Ward on a recent Saturday afternoon. (The family also a maintains a home in New York City, where Jett Higham lived with his father, who teaches stagecraft, set design and film production at Poly Prep Country Day School in Brooklyn and manages the school's theater.)
We sat in their living room talking, while their beloved Dewie, a rescue pit bull-lab, slumbered in the warmth of the sunshine streaming in the front window, snoring loudly.
I wrote twice about James in 2017: the first when she was nominated for a Tony Award for her work on "Jitney," the Broadway revival of the August Wilson play, and later when she was an RTD Person of the Year honoree. She remains exceedingly busy between her teaching at VCU and costume work for shows on Broadway and around the world, and she is booked through July 2019. She acknowledges that part of the reason she is running so hard is because she is "running from the reality of my child being dead."
"At the same time, we're fortunate we have something to run to," she said.
Higham took that thought further:
"I think we're lucky that we're two people who work in creative professions," he said. "If you're doing something creative, you're making something positive."
Yet, the Australian-born Higham has struggled to regain his health, which spiraled downward following a traffic accident a few months after his son's death. He was left with a head injury that revealed a pre-existing condition that nearly cost him his life. It's only been in the last year that he's begun to feel like himself again, he said.
Beyond all of that, of course, there is the grief that comes, as Higham said, in "waves" for both of them.
Jett Higham, who stood 6-foot-3, was a talented photographer and lacrosse player who was nearly finished with his high school requirements and looking ahead to college. He had been in Richmond less than a week when he was killed.
"Jett was the type of kid that was open to everybody," his mother said. "He was a light. One of his friends said, 'I think we'd all be further along if Jett were still here.'
"A lot of his friends are still in our lives, which just makes the impact of him being gone even more brutal."
They haven't put up a Christmas tree since their son's death — he decorated the tree the last time they had one — and his bedroom in New York remains untouched: his posters taped to the wall, his lacrosse sticks behind the bed.
"It's not like we're leaving it as a shrine," James said. "I just haven't been able to touch it. I'm just not ready to touch it."
Meantime, investigators remain hopeful they will solve the case and get a conviction.
"The thing about murder is, there's no statute of limitations, so it never goes away," said Young, the detective. "As long as I'm assigned to homicide, it's still my case. It's still active. If people we know get arrested, I go talk to them. If anybody comes in with information, I go talk to them.
"When I was a rookie, one of my sergeants told me, 'They have to get lucky every day,' meaning people who break the law regularly. 'We only need to get lucky once.' That's what we're waiting for. Waiting for the luck or the odds to shift in our direction."
As much as they want the perpetrators prosecuted, James and Higham are obsessed neither with hate for those involved with their son's killing nor revenge.
"No, really, we can't live that way," James said. "We can't go down that rabbit hole. That would kill us all.
"There are days where you're consumed by the loss, but I'm not consumed by revenge. I'm consumed by the 'what if?' What I'm consumed by is what Jett could have become."
They said they are blessed with supportive friends and family and strive to put out "a lot of love, and a lot of laughter and a lot of happiness in the world" and they manage to "still have a pretty happy life ... and that's a testament to Jett."
"We have so much love and good fortune in our life," she said. "It's just I feel like Jett should be here getting that same love and support."