BH Digital Marketing Services | Google Premier Partner | Richmond VA
BH Digital Services is now a Google Premier Partner
BH Media Group | BH Digital Marketing Services a wholly owned subsidiary of Berkshire Hathaway Inc. is proud to announce that it has earned the status of Google Premier Partner. This achievement means that BH Digital Marketing Services is now part of the elite group of Google's agency partners that provide not only excellent service and technical skills for our clients, but also deliver excellent performance and growth for our small and medium business Digital Marketing and AdWords campaigns.
"We are very energized about our ever expanding relationship with Google by becoming one of their Premier SMB Partners," said Bob Musilek, BH Media Group's Director of Digital Agency. "The Premier Partners achievement emphasizes our long-term commitment to helping small and medium-sized businesses better understand digital marketing. The Google Premier SMB Partner Program provides BH Digital Services with added insights, detailed training, and support all dedicated to helping us better serve our valued clients and communities across the markets we serve."
BH Media Group | BH Digital Marketing Services are Berkshire Hathaway Companies. In addition to its digital services group, BH Media owns WPLG Miami TV Station, 111 newspapers in 10 states. New Jersey, Virginia, North Carolina, South Carolina, Alabama, Florida, Texas, Oklahoma, Nebraska and Iowa. Berkshire Hathaway Media Group also has a publishing solutions division that specializes in printing and delivery services throughout the United States.
BH Digital Marketing Services serves the entire city of Richmond VA including:
| | | |
| --- | --- | --- |
| | CALLAO | VA |
| | VILLAGE | VA |
| | HAYNESVILLE | VA |
| | FARNHAM | VA |
| | LOTTSBURG | VA |
| | KINSALE | VA |
| | OLDHAMS | VA |
| | SANDY POINT | VA |
| | NUTTSVILLE | VA |
| | HEATHSVILLE | VA |
| | HAGUE | VA |
| | MORATTICO | VA |
| | SHARPS | VA |
| | PINEY POINT | MD |
| | WARSAW | VA |
| | EDWARDSVILLE | VA |
| | LIVELY | VA |
| | CENTER CROSS | VA |
| | SCOTLAND | MD |
| | BURGESS | VA |
| | MOUNT HOLLY | VA |
| | LANCASTER | VA |
| | MOLLUSK | VA |
| | MERRY POINT | VA |
| | LANEVIEW | VA |
| | COLES POINT | VA |
| | JAMAICA | VA |
| | WICOMICO CHURCH | VA |
| | TALL TIMBERS | MD |
| | OPHELIA | VA |
| | DUNNSVILLE | VA |
| | WATER VIEW | VA |
| | REEDVILLE | VA |
| | DRAYDEN | MD |
| | SAINT INIGOES | MD |
| | RIDGE | MD |
| | ZACATA | VA |
| | VALLEY LEE | MD |
| | MONTROSS | VA |
| | KILMARNOCK | VA |
| | STRATFORD | VA |
| | WEEMS | VA |
| | SAINT MARYS CITY | MD |
| | CHURCH VIEW | VA |
| | DAMERON | MD |
| | URBANNA | VA |
| | KING AND QUEEN COURT HOUSE | VA |
| | IRVINGTON | VA |
| | CALLAWAY | MD |
| | PARK HALL | MD |
| | MILLERS TAVERN | VA |
| | GREAT MILLS | MD |
| | BRUINGTON | VA |
| | TAPPAHANNOCK | VA |
| | LEXINGTON PARK | MD |
| | WHITE STONE | VA |
| | CHRISTCHURCH | VA |
| | LITTLE PLYMOUTH | VA |
| | LEONARDTOWN | MD |
| | COLTONS POINT | MD |
| | MASCOT | VA |
| | ABELL | MD |
| | LOCUST HILL | VA |
| | TOPPING | VA |
| | COMPTON | MD |
| | CHAMPLAIN | VA |
| | STEVENSVILLE | VA |
| | CALIFORNIA | MD |
| | SALUDA | VA |
| | AVENUE | MD |
| | PATUXENT RIVER | MD |
| | WAKE | VA |
| | SAINT STEPHENS CHURCH | VA |
| | COBB ISLAND | MD |
| | WALKERTON | VA |
| | ROCK POINT | MD |
| | LORETTO | VA |
| | HARDYVILLE | VA |
| | BUSHWOOD | MD |
| | SOLOMONS | MD |
| | HARTFIELD | VA |
| | DELTAVILLE | VA |
| | MATTAPONI | VA |
| | HUSTLE | VA |
| | COLONIAL BEACH | VA |
| | SHACKLEFORDS | VA |
| | DOWELL | MD |
| | HOLLYWOOD | MD |
| | CLEMENTS | MD |
| | WEST POINT | VA |
| | LOVEVILLE | MD |
As featured on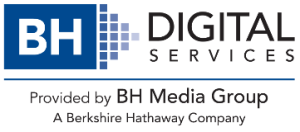 BH Digital Services | Digital Marketing | Google Adwords | Bing Ads We are the Richmond V…