FindIt Richmond VA | BH Digital Marketing Services | Online Business Directory
FindIt and BH Media is your single greatest source for marketing in Richmond VA!
The single biggest reason to list in online directories is that they help search engines understand what your site is about, and help improve your relevancy and position within search engine results pages. Search engines such as Google, Bing, and Yahoo, make it extremely rewarding for a business to list their site in directories. FindIt is not only a directory site; it is one of Richmond's most searched sites. With over 2 million unique visitors every month, you can place your business in front of a lot of potential customers.
Besides the directory listing, FindIt is like a separate website for your business! It includes sections unique to your business. For example auto dealers have a page to list their cars for sale, and real estate agents can list their homes for sale. We can do the same thing for you. Also included is a place to showcase pictures, video, keyword rich content, and it creates a great link back to your website. Google recommends you have different places throughout the web, to create unique content to describe your business. This allows you to get in front of many more people, which may not have actually found your business with a generic Google Search.
Why Do You Need FindIt.
You ask, why do I need this when I currently have a website? When your refrigerator doesn't work as well as it should, how do you find a repair person? When your lawn mower doesn't start, who do you call? The same goes for your business. When a person needs your services, who are they going to call? If you want to get in front of potential customers when they need you, you need multiple ways to attract them to you, especially when you're not showing up on the top fold on page one of a search page.
BH Digital Services wants to help you with your online listings, and helping you connect with your customers. Call us today at 804-649-6000.
BH Digital Marketing Services serves the entire city of Richmond VA in Richmond County including: Tuckahoe, Lakeside, Mechanicsville, Highland Springs, Sandston, Whitlock Estates, Varina, Atlee Station, Lorraine, Midlothian, Wilkinson Terrace, Bellwood, Bensley, Clopton, Fan District, Varina, Brandermill, Woodlake, Hallsboro, Ashwoods, Woods Acres, Innsbrook and Glenn Allen. Richmond VA Zip Codes include 22435, 22570, 22472, 22460, 22511, 22488, 22529, 22577, 22529, and 20674.
As featured on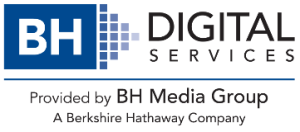 BH Digital Services | Digital Marketing | Google Adwords | Bing Ads We are the Richmond V…