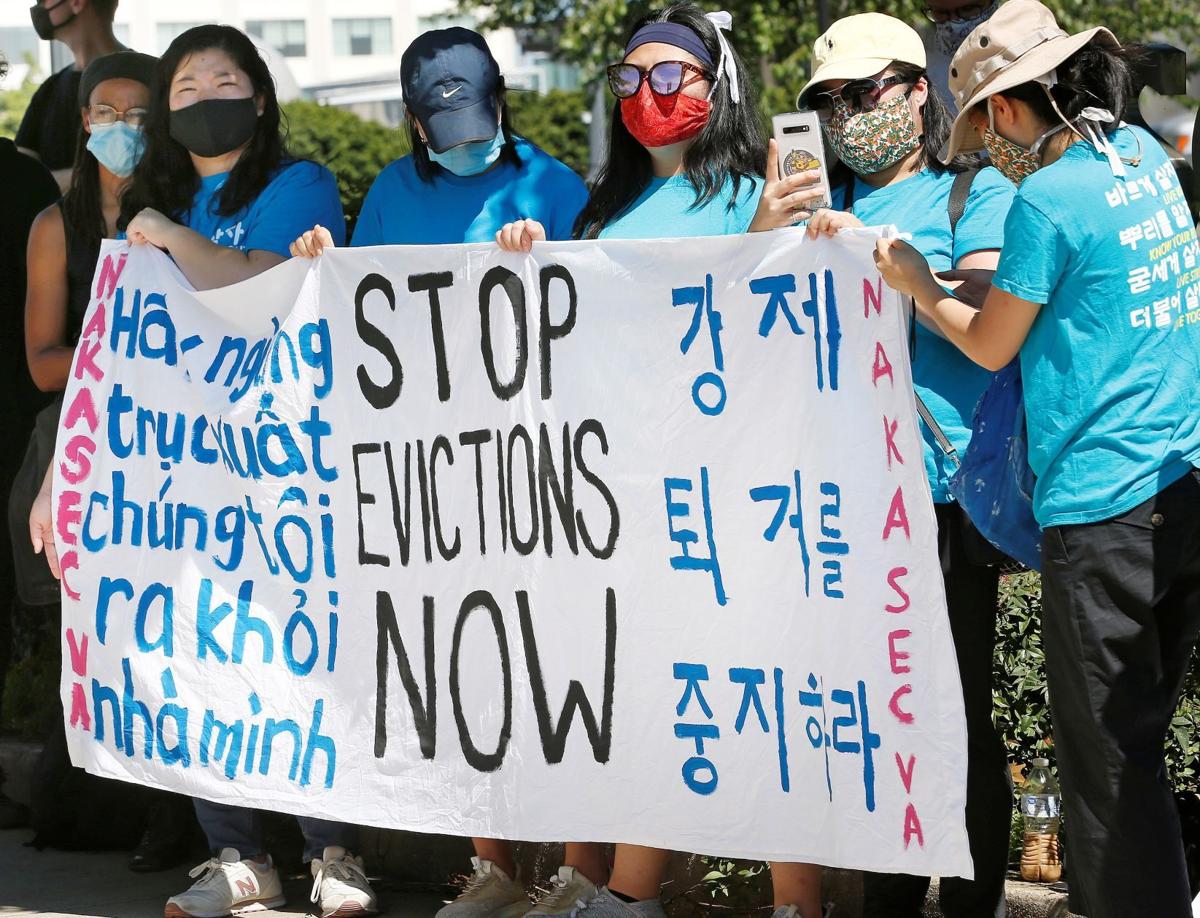 Tenant advocates worry the fate of an imperiled federal eviction moratorium could spur confusion or panic for renters across the state, even as stronger state-level safeguards remain intact and millions in emergency rent relief is available.
A federal judge ruled last week the Centers for Disease Control and Prevention did not have the authority to impose the moratorium, which dates to last September. Established as a public health measure amid the COVID- 19 pandemic, it has slowed evictions for nonpayment of rent as thousands have lost jobs or wages. Those same households are now likely eligible for rental assistance through a state-run program flush with federal aid.
"The worst case scenario is that tenants could believe that they are absolutely stripped of all protections and that they have no choice but to move, which is not true, said Marty Wegbreit, director of litigation for the Central Virginia Legal Aid Society. "But I could see tenants reasonably believing that and giving up when they have legitimate defenses."
The moratorium remains in effect as of Tuesday, pending an appeal from the Justice Department. Even if the appeal is successful, the order is scheduled to expire June 30, and President Joe Biden has not yet committed to extend the moratorium again.
The federal moratorium does not automatically protect renters. Tenants must sign a declaration swearing they qualify for its protections and give the declaration to their landlords to avoid eviction.
But its demise would be detrimental to ongoing efforts to keep them housed as the pandemic drags on, advocates warned.
"We are concerned that the abrupt end to the moratorium will overwhelm the systems we are building to manage the tremendous need of individuals and families in central Virginia for eviction prevention programs and rental assistance," said Heather Crislip, president and chief executive officer of Housing Opportunities Made Equal of Virginia, a Richmond-based nonprofit.
Stronger protections written into the state budget also require landlords to apply for rent relief before pursuing an eviction against a tenant. Only if that tenant does not cooperate, is ineligible or the application takes more than 45 days to approve can a landlord then carry out an eviction.
Of more concern than the uncertainty around the federal moratorium, said Christie Marra, director of housing advocacy for the Virginia Poverty Law Center, is the potential end of the state of emergency in Virginia at the end of June. If that declaration expires, so, too, would the requirement for landlords to work with tenants to get rental assistance. Qualifying households are eligible for up to 15 months of rent under the program.
Evictions have decreased substantially during the first quarter of 2021 when compared with pre-pandemic levels. Yet in spite of the unprecedented amount of rental assistance available, landlords filed more than 6,000 eviction cases and secured more than 2,000 eviction judgments across the state in the first three months of the year, according to a quarterly report issued by the RVA Eviction Lab at Virginia Commonwealth University.
As other states have struggled to distribute emergency rental assistance money to tenants facing eviction, Virginia has distributed an average of more than $10 million a week this spring, according to figures provided by the Virginia Department of Housing and Community Development. Between last July and early April, the program had distributed $153 million in rental assistance.
The figures are only a fraction of the federal money at the state's disposal, estimated at more than $1 billion with the money from the American Rescue Plan Act.
A new state law requires landlords with five or more units to offer payment plans to tenants who fall behind on their rent before pursuing an eviction. That requirement lasts through June 2022.
"If we see lots of tenants getting evicted over the next few months and into the fall, then shame on us, because the money is there," Marra said. "We need to make sure we are doing everything in our power to get that money into the hands of landlords so tenants can reset and have a clean slate once they get new jobs."
(804) 649-6734
Twitter: @__MarkRobinson