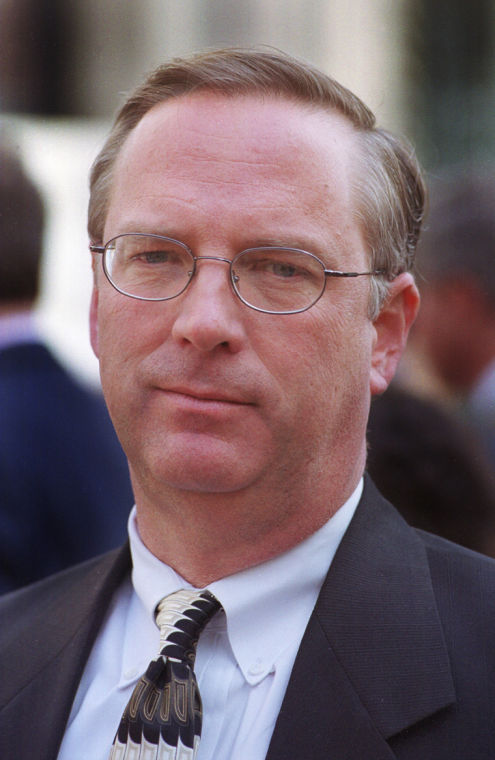 Unintended consequences have come due for state agencies and local governments that have used part-time employees to regularly work more than 30 hours a week.
For the first time, government employers will have to either provide health insurance benefits to those workers or cut back the part-time hours to fewer than 30 hours a week to comply with the Affordable Care Act.
But the consequences aren't the same for all state agencies or localities because of differences in how they have managed part-time employees in the past.
"Many agencies don't have people in this boat," said Sara Redding Wilson, director of the Virginia Department of Human Resource Management. "It's a management issue."
In 1988, Virginia converted more than 3,800 hourly wage positions to full-time status because the state had used them to perform full-time jobs without benefits. The state also limited the use of temporary wage employees to 1,500 a year, or about 30 hours a week in an attempt to keep the situation from happening again.
But in 2006, the state gave agency heads authority to grant exceptions to the rule — and those exceptions today are thousands of employees whose time will be cut back to fewer than 30 hours a week under amendments to the two-year budget adopted by the General Assembly.
"Sara Wilson has been telling us for years we needed to do something," said William H. Leighty, chief of staff to Gov. Timothy M. Kaine when the waivers were allowed in late 2006. "And Sara was right."
Local governments also are struggling with the consequences of how they have defined part-time employment under federal law that gave them wide latitude in how they counted employee hours for purposes of benefits.
"Local governments have relied for many years on part-time employees to get a lot of work done," said Scott Zaremba, director of human resource programs in Chesterfield County.
Zaremba estimates that "several hundred" part-time employees could have their hours cut back to 28 hours a week under a directive this year by County Administrator James J.L. Stegmaier.
Most of the affected employees, 115, are employed by the Department of Mental Health Support Services, and include personal-care assistants that provide critical attention to people with behavioral health disabilities in county group homes.
"I am concerned that the excellent care my daughter has received for the past two years is likely to deteriorate as a result of plans by the county to limit the number of hours her part-time caregivers would be allowed to work," wrote William T. Desmond, whose daughter Maddie lives in a Chesterfield group home, in a recent letter to Midlothian Supervisor Daniel A. Gecker.
While the department — one of 40 state-supported local community services boards in Virginia — hasn't decided yet on limiting hours for personal care workers, it has cut back hours for van drivers and other part-time employees.
"We are looking hard at how we maintain safety and provide the services we need to provide," said Debbie Burcham, the department's executive director.
Burcham said the county's past policy has been that "anyone under 40 hours is considered part time — 40 (hours) is full time."
But across the James River in Henrico County, only 39 county employees have been identified as working more than 30 hours a week on a consistent basis throughout the year.
"For us, the universe is smaller," said Henrico County Manager John A. Vithoulkas.
However, Vithoulkas doesn't think the county will treat the challenge much differently than Chesterfield in the end.
"Any resolution going forward would lean on the side of limiting hours," he said, "because this is all about cost."
For public and many private employers, the cost could include penalties of $2,000 to $3,000 per employee if they don't offer affordable health insurance to eligible employees, meaning those who work 30 or more hours a week.
The penalties would be triggered if eligible employees qualify for federal premium subsidies on the health benefits exchanges that will begin operating in every state on Jan. 1.
"This is why people are scrambling," said Susan Rash, vice president with BB&T Insurance Services, which has been drawing hundreds of business and government leaders to Web seminars on the subject.
"Everybody is subject to the employer penalties," Rash said.
The decision facing Gov. Bob McDonnell and the General Assembly about how to treat employees working between 30 and 40 hours a week came down to money.
If the state assumed that 10,000 wage employees would have to be offered health insurance, the bill would range from $61 million to $110 million a year, depending on whether employees' families also would be covered.
"It's all about the money," Wilson said at the state human resources agency. "We don't have $110 million to cover our temporary workforce."
As it turns out, the state estimates that up to 7,400 employees could be affected. Most of the employees work in the Virginia Community College System, followed by Virginia Commonwealth University and the Department of Alcoholic Beverage Control, which relies on hourly wage workers in state liquor stores.
The final number could be lower, depending on how evolving federal health care regulations treat the use of adjunct college faculty, who are often paid by the class; variable hourly workers, such as nurses working on an as-needed schedule; and seasonal employees, such as workers at Virginia's public parks.
Calculating the hours of part-time employees is especially difficult for colleges and universities, which rely on adjunct professors who might teach at more than one school.
Glenn DuBois, chancellor of the Virginia Community College System, said his community colleges can't track hours of employees "when they go around the corner to VCU."
VCCS has the highest number of part-time wage employees who work at least 30 hours a week among state agencies at 1,479, followed by Virginia Commonwealth University at 883, according to state figures.
At a meeting last month at the State Council of Higher Education for Virginia, Wilson asked college presidents for their input to devise a different methodology to cover the unique challenges of higher education.
Those issues go beyond shared employees, such as how to add up a professor's prep time.
"You get to 30 (hours) really fast," DuBois said, adding, "The irony is the president signed the legislation at Northern Virginia Community College."
Meanwhile, McDonnell's chief of staff, Martin Kent, has directed executive agencies to begin seeking approval of their Cabinet secretaries before hiring a wage employee.
He notes in a memo to agency heads that violations of the health care law carry penalties and that budget language adopted this past General Assembly session specifies that agencies "are accountable for compliance and are responsible for all costs related to violations" of the law.
The governor proposed the budget language to cut back hours for any wage employee who works more than 29 hours a week, which the legislature approved after ensuring that the hours are measured over 12 months.
An estimated 69 salaried employees who had been working fewer than 40 hours a week will be offered health insurance.
The state moved quickly in January to address the issue in McDonnell's proposed amendments to the two-year budget for two reasons:
• The federal regulations came out over the Christmas and New Year's holiday; and
• the determination of which employees would have to be offered health care would be based on a "look-back period" that may already have begun on Jan. 1.
If the determination were based on the calendar year, beginning Jan. 1, state officials said they had to act now to prevent having to offer health insurance to employees found eligible. If the period is based on the state fiscal year, beginning July 1, the state will have more time.
Similarly, state and local governments are looking for flexibility in the time frame for determining employees' average weekly hours. Seasonal employees could work 40 hours a week for part of the year, and yet still not be eligible for health insurance because they did not average 30 hours or more over 12 months.
Chesterfield has decided to measure eligibility from Jan. 1 through Sept. 30, leaving a three-month administrative period to enroll employees who work more than 30 or more hours a week, Zaremba said. "The measurement period ends before open enrollment."
Eligible state and local employees won't have the option of keeping their extra hours if they already have health insurance or decline coverage for other reasons because government employers have to budget based on how many workers potentially could require coverage.
"I have to be able to afford what I'm offering," Wilson said.
Wilson is chagrined by the state's predicament, which she said resulted from a decentralized system that has left personnel decisions to agency heads and their HR managers.
The 1,500-hour rule was created in the 1988-90 budget to eliminate disparities between employees working the same hours — some with health insurance and other state benefits, and others not.
"Bottom line, it's all about a fairness and equity issue," she said.
The requirements of the Affordable Care Act forced the issue, but the consequences could have affected fewer people if more agencies had followed the rule, Wilson says.
"I feel for these employees," she said. "I wish I didn't have to do this. But there's not an option."
Staff writer Karin Kapsidelis contributed to this report.