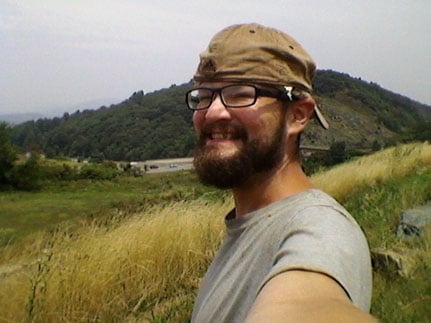 The death of an Indiana man found near the Appalachian Trail in Amherst County six months ago has been ruled a homicide.
An autopsy report from the Roanoke Office of the Chief Medical Examiner indicated Scott Lilly died of "asphyxia by suffocation," Western District Administrator Tracie Cooper said Friday.
Hikers found Lilly's remains Aug. 12 just off the trail in the Mount Pleasant National Scenic Area north of U.S. 60, east of the Blue Ridge Parkway.
The FBI, which is investigating since the body was found on federal lands, stated in press releases only that the death was considered suspicious.
The state autopsy remained pending as late as December while the pathologist awaited the results of forensic testing.
Except to generate leads in a September plea for help tracking down hikers who were in Lilly's vicinity during his hike, the bureau has released little information.
Regarding public safety, bureau press releases stated no information has been developed to lead investigators to believe hikers are at risk, but encourage trail users to exercise "the usual precautions."
Whether that literally means investigators don't know or they have information Lilly was specifically targeted has gone unanswered under a Department of Justice policy not to comment about ongoing investigations, cited by a bureau spokeswoman Friday.
Hikers contacted by investigators told The News & Advance Lilly had been camping on the trail near The Priest in late July — the last time he was heard from by his family. Hikers who saw him said he was hiking alone and carrying a lot of gear.
The 4,000-foot mountain is a day or two north on foot from where the body was found.
Lilly traveled under the trail name "Stonewall."
Anyone with information may call the FBI 24 hours a day at (804) 261-1044.