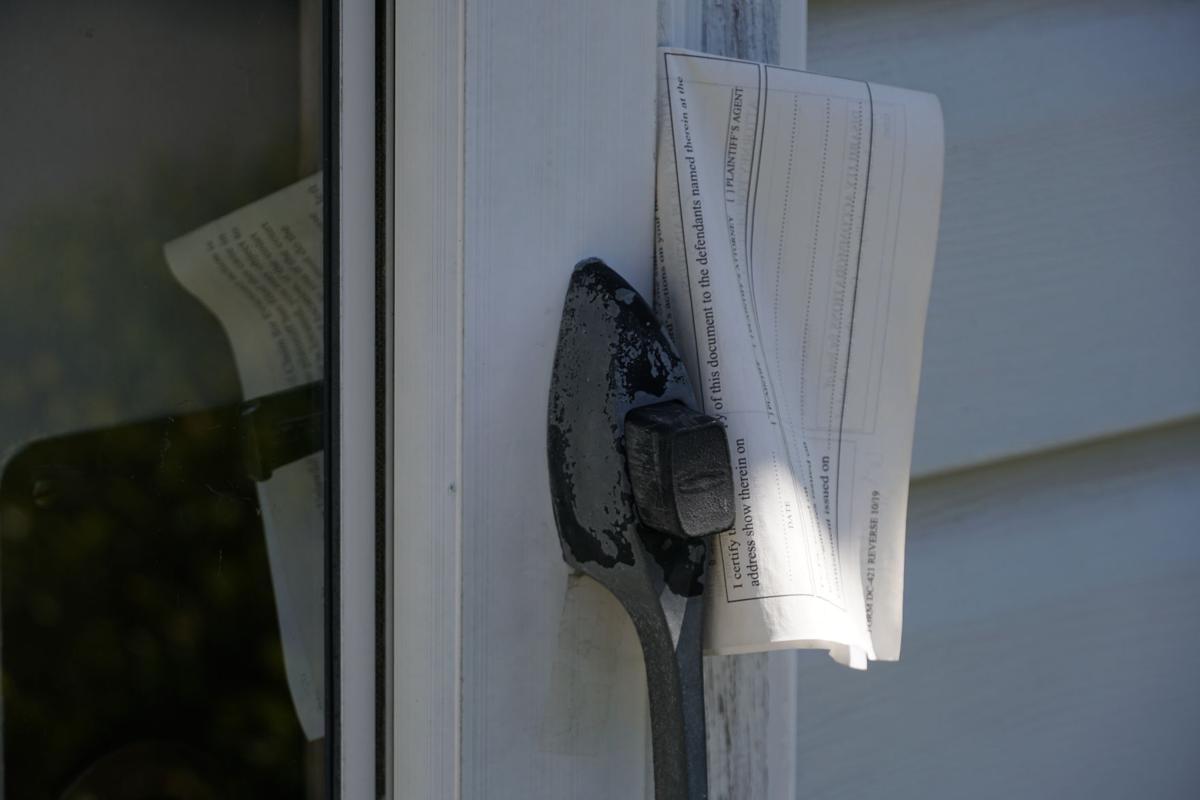 With tenants still struggling to catch up on rent, Chesterfield County's Emergency Rent and Utility program needed a cash infusion this week to keep up with demand.
Between February and Nov. 15, the county's program, administered by nonprofit Area Congregations Together in Service (ACTS), paid out $15.5 million in rent and utility payments to help 2,100 households that had fallen behind on payments. Applications for aid spiked after the end of the federal eviction moratorium in August, officials said. The uptick caused the nonprofit to deplete its cash on hand, and led the county to direct an additional $1.2 million to the initiative Tuesday while it seeks additional federal dollars.
"If the spending pattern would have continued the way it was over the last couple of months, this situation wouldn't have occurred," said Daniel Cohen, the county's director of community enhancement.
"While there was an eviction moratorium in place, I'm going to guess that most tenants felt pretty secure that, if they got behind on rent, not much was going to happen. Then the moratorium gets lifted, and, suddenly, you're faced with the prospect of getting evicted, and you're probably panicked, and you want to apply for money."
Landlords filed 442 eviction cases in Chesterfield County and received 90 judgments against tenants between July and the end of September, according to the third quarter report published by the RVA Eviction Lab at Virginia Commonwealth University. That was a 51% increase over the 292 cases filed in the county's General District Court during the three-month period between March and June, according to data the lab published in its second quarter report. Another 265 evictions cases were pending in Chesterfield as of mid-October, when the third quarter report was released.
While the federal protections ended, state-level protections for tenants remained in place. Those included a requirement for landlords to notify tenants of available rental assistance and help them apply for it before pursuing an eviction case. For most renters around the state, that meant seeking relief through a state program managed by the Department of Housing and Community Development.
Chesterfield County, along with Fairfax County, were the only two localities in Virginia to launch their own locally administered rent relief programs with federal Emergency Rental Assistance funding. As a result, Chesterfield tenants who need rent relief must apply through ACTS, not the state program.
Last Friday, an ACTS employee sent an email to legal aid attorneys who help renters facing eviction saying the nonprofit could not pay out applications it received after Sept. 1, according to an email provided to the Richmond Times-Dispatch. On Monday, county officials and the nonprofit's CEO said that information was incorrect.
However, the county formally amended the nonprofit's contract on Tuesday to direct another $1.2 million to the relief program. That disbursement is meant to keep the program funded and operational for the next two months, Cohen said.
In the meantime, Chesterfield is applying for additional rental assistance money from the U.S. Treasury Department, Cohen said. The county may be eligible to receive dollars previously distributed to other states and localities that went unspent by a federally imposed deadline at the end of September. Cohen said a decision from the federal department is expected in January.
"I'm comfortable that we'll have sufficient funds to get us through January," he said.
There's still a significant need among renters in the county, he added.
Dapri Marks, a 39-year-old paralegal, knows firsthand. After losing her job during the COVID-19 pandemic, Marks applied for and received rent relief through ACTS earlier this year without trouble, she said. Now, she is facing eviction again from her two-bedroom apartment that she shares with her 18-year-old daughter at the Chesterfield Village Apartments complex.
Marks reapplied for assistance in August, thinking the process would go as smoothly as it had the first time. Three months later, she has an eviction judgement against her and no idea when her landlord may receive the nearly three months in back rent she owes — thousands of dollars she doesn't have, even as she's held off on paying some of her daughter's college costs.
After calls and emails to ACTS didn't lead to answers, Marks went to the nonprofit's office Tuesday. An employee she met there told her they were working through a backlog of applications dating to August, she said.
"I'm well aware there are thousands of people out there in my position, but this is what the program is for," Marks said. "There should be a lot more urgency to it. I don't want to get approved after I've been put out. That's not going to benefit me any."
She added: "It's been tough. I'm just hoping that, because it's a holiday week, the sheriffs aren't rushing out here to post eviction notices on people's doors. That's my prayer."
The day after Marks visited the office, the nonprofit followed up with her for an intake interview. Once she provides paperwork to support her application, she said she was told ACTs will finish processing her application. After that, it could take a week or two to send the check to her landlord, close to four months after she originally applied.
Billy Poarch, ACTS' CEO, said turnaround times typically range from four to six weeks. Applications that are missing documentation or uncooperative landlords can lead to longer waits, he added.
Poarch said he did not know how many applications were pending in the nonprofit's backlog as of Tuesday. However, he said it had seen a rise in tenants like Marks who are reapplying for relief after receiving initial help through the program earlier in the pandemic.
Said Poarch, "We're doing the best we can."
(804) 649-6734
Twitter: @__MarkRobinson