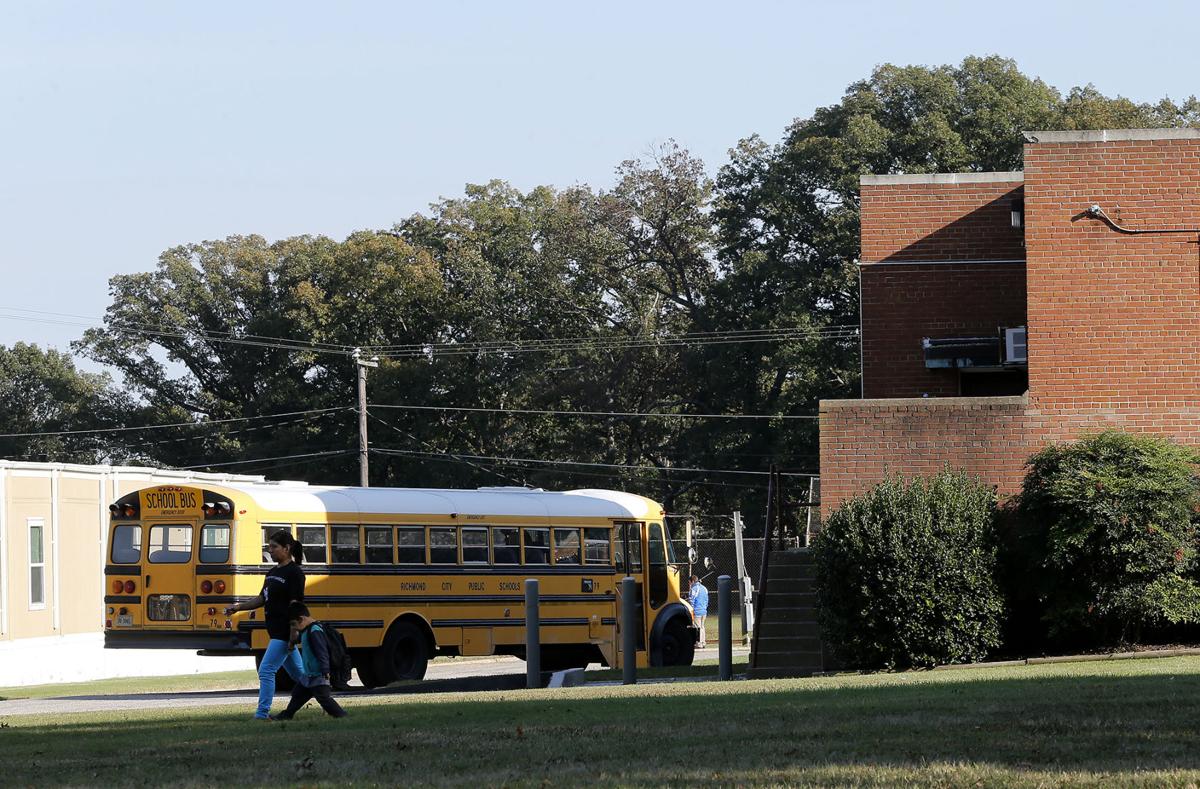 She wasn't sending her child back to school. The child's English is limited. The teacher doesn't speak Spanish.
Latino parents are working essential jobs, many of which are low-wage and without paid sick leave, and can't stay home to monitor their children's remote learning — an option most local school officials have chosen to help save lives in the middle of a pandemic.
These are the stories Melissa Ellison keeps hearing as a social worker at CrossOver Healthcare Ministry, a Richmond clinic with a 50% Latino patient population.
"I am concerned for children who already faced a disadvantage with the language barrier, seeing that gap widen by the lack of engagement the past six months, and then using a virtual format this fall," Ellison said. "It truly grieves me for their futures."
Many parents who are able to patch together supervision for home-based learning face another hardship; providing a laptop is only half the battle.
While 7 in 10 Latino parents across the country agreed that distance learning was necessary in a pandemic, 1 in 3 Latino families don't have regular internet access, according to a survey from Abriendo Puertas, a parent-led educational organization. Nearly 40% of parents reported the internet access they do have is through their phone, and almost 7 in 10 said they didn't feel equipped to help their kids with online schooling due to language barriers and not being familiar with class subjects.
Richmond Public Schools has struggled to meet the needs of a fast-growing Latino population, which accounts for about 20% of the system's enrollment of 25,000 students. The administration of Superintendent Jason Kamras in April began a push to distribute Chromebooks and internet hot spots; some Spanish-speaking families didn't know the resources existed. Others didn't know school had gone virtual for the fall semester, advocates said.
Inequities in virtual learning threaten to exacerbate disparities in public education that already divide Latinos in low-income areas — specifically South Richmond — from more affluent communities.
The toll on the city's nearly 16,800 Latinos — second in the area to Chesterfield County, which has more than twice that number — is apparent across Richmond's 8th and 9th districts, which have the highest Hispanic populations in Richmond and line Broad Rock Boulevard and Hull Street Road, a majority Latino area.
Two schools with the highest Latino populations — the recently renamed Cardinal Elementary and Broad Rock Elementary — are tucked within these district lines. Nine in 10 students at Cardinal are Hispanic, and nearly 55% were considered economically disadvantaged as of 2019. At Broad Rock, 44.3% are Hispanic, and 62.4% come from low-income families. That's less than $30,000 a year for a family of three.
With the pandemic, the poverty gap in Richmond has only widened as many Latinos lack access to unemployment or federal stimulus funds.
Nearly 3 in 5 students who speak little-to-no-English in Richmond drop out of school, according to state data. In 2019, the school system undercounted roughly 800 English Language Learners, costing the city hundreds of thousands of dollars in resources.
"I think Richmond as a whole, and certainly RPS, did not quickly respond to the fact that the Spanish-speaking population has grown exponentially," Kamras said. "When I started in this role, we had almost no bilingual people working in our schools. We are working our way out of a big hole, and we have a lot more work to do."
RPS' outreach efforts include community walks, knocking on more than 6,000 doors, personally calling families, partnering with community organizations that serve Latino communities and using La Comunidad, a group made up of Latino parents and advocates, for outreach, said Matthew Stanley, the system's director of advocacy and outreach. Stanley said more than 100 computers and hot spots were distributed during neighborhood visits in efforts to track down families who had not received laptops.
Spanish radio has also been vital in sharing information, as well as social media platforms such as WhatsApp and Facebook, he added.
School systems are doing what they can, said Cynthia Reyes, PTA president of Cardinal Elementary, but it's nowhere near enough.
Reyes said hearing reports of Latino parents not knowing that RPS was offering free Chromebooks is a failure on the school system's part. And while a support line for families exists, said Reyes, sometimes not getting through means a 48-hour wait. Other parents told her they're turning away the free laptops because of an agreement that might force them to pay for damage.
As of Friday, the district had distributed more than 16,000 laptops, with the goal of every RPS student having one by Sept. 8, the first day of school.
For intentionally damaged, lost or stolen Chromebooks, families can potentially incur charges of up to $282.51 for a replacement, according to a document provided by RPS.
Shadae Harris, the system's chief engagement officer, said only 15 reports have fallen under these guidelines this year and that no families have been charged. While the policy states otherwise, RPS' process approves students receiving a new computer at no cost after filing an incident report. Damage would go through the Mobile Help Desk.
Bureaucracy can be daunting for Latino families already navigating language barriers.
Spanish radio host Oscar Contreras, a trusted source among the local Latino community who's helped inform listeners about the virus and school system response, said there's no one solution.
"That stress is a heavy burden for a lot of our community," he said.
Contreras added that ELL students require extra in-person help that has been sacrificed to a pandemic with mandated stay-at-home orders.
The school system has about 3,500 students who are English Language Learners — almost 99% are Spanish speakers — with 65 teachers who specialize in ELL. This is roughly 1 teacher for 50 students. Virginia Department of Education guidelines require at least 1 ELL teacher for every 54 students in need of the services.
Lily Garcia, the president of the National Education Association, said there are concerns Latino students will stop going to school to work and support their families as money tightens. Nearly 2 in 5 Richmond Public School students who dropped out in 2018-19, the year before the pandemic, were Hispanic.
"They need special support, and it's not just English lessons ... they need social-emotional support. They need someone to know what they're going through," Garcia said.
"They need someone to be their cheerleaders."
(804) 649-6103
Twitter: @sabrinaamorenoo
(804) 649-6948