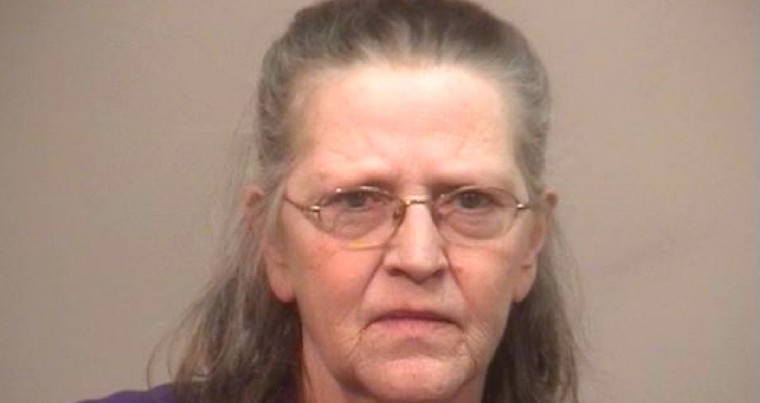 One week before Christmas 2006, Ulisa Chavers tried to cancel her boyfriend's health-insurance policy by phone, saying he no longer could afford it and identifying herself as his wife, authorities said Wednesday.
When the company required documentation, Chavers wrote a letter making the same request and signing both her name and that of her live-in boyfriend, Reginal Cody Bowles, authorities said.
Authorities believe Chavers also knew of Bowles' plan around that time to shift control of his finances out of her hands and into the hands of one of his sons, David Bowles. He told his son of his intention on that Christmas day four years ago.
After that day, none of Reginal Bowles' children ever saw him again. Authorities believe Chavers poisoned him that day or soon afterward and hid the body in a shed and later in a well on Bowles' property in Louisa County.
Prosecutors said Bowles' intention to strip Chavers of control of his finances and her attempts to cancel the policy strengthened their argument for premeditated murder, leading to Chavers' conviction Wednesday of first-degree murder in Bowles' death.
On Wednesday, Bowles' three children watched as Circuit Judge Timothy K. Sanner sentenced Chavers, who is 62, to 50 years in prison with all but 30 years suspended. The 30-year active sentence adds to 15 years she is already serving on related charges.
Wednesday's outcome came after Bowles' children spent years not knowing what happened to the father they adored, prosecutors said. When they asked what had become of Bowles, Chavers told them a series of lies that led them to believe their father viewed them as "money grubbers" and had abandoned them, prosecutors said.
"I love my father," said Reginal Bowles' other son, Lee Bowles, after Wednesday's hearing. "I can't bring him back, but this helps to serve him justice."
Chavers, who also is charged with killing her second husband in Amelia County more than 15 years ago, entered an Alford plea to the Louisa murder charge Wednesday. That means she does not admit guilt but acknowledges authorities have enough evidence to convict her.
"She has always maintained her innocence," defense attorney Mike Caudill told the judge.
Caudill said Chavers entered the plea partly because the evidence of her efforts to cancel the health-insurance policy strengthened the prosecution's hand. But he said she also wanted to avoid further upsetting Bowles' family at trial and to spare one of Chavers' daughters from testifying.
Sanner said Chavers' stated reasons for avoiding a trial show "considerable humanity." But the judge called the killing unusually cold-blooded and deliberate, adding that most people would be unable to bear living so close to a decaying body, a constant reminder of the crime.
"You seem to deal with it reasonably well — far too reasonably well," Sanner told Chavers, who sat in a wheelchair wearing a blue coat over bright-orange jail garb, her legs chained together.
Louisa Commonwealth's Attorney Thomas A. Garrett Jr. said he and investigators achieved their objective: making sure "the sun would never shine on the face of Ulisa Chavers as a free woman again."
Authorities have said that Chavers, over a period of more than 15 years, stole about $175,000 in Social Security benefits from Bowles and her second husband, Clent Chavers, after they died, and from a life-insurance policy of Bowles' mother.
In Wednesday's plea agreement, prosecutors agreed to recommend a sentence of 43 years on charges in Amelia involving the Clent Chavers case, including a murder charge in his death. That sentence would run concurrently with the other time she is serving.
Caudill said a plea agreement will be submitted Jan. 6 in Amelia Circuit Court.
In the Louisa case, authorities say Chavers poisoned Bowles with benztropine, a prescription drug used to treat Parkinson's disease and other conditions. Bowles had four times the lethal amount in his liver. Garrett said authorities do not know how Chavers administered the poison.
Bowles' remains were found in March 2009 in the unused well on his Louisa property where he and Chavers had lived. The next month, investigators exhumed the remains of Clent Chavers in a shallow grave in the backyard the couple had shared in Amelia County.
She told authorities that she buried her husband there in 1994 after he died of natural causes. She also told authorities she later used a shovel to remove his skull and dumped it at a landfill.
Although Chavers' head was missing, an anthropologist at the Smithsonian Institution examined his remains and found evidence of multiple fractures in the face and cranium that he believes occurred at the time of his death and before he was buried.
---