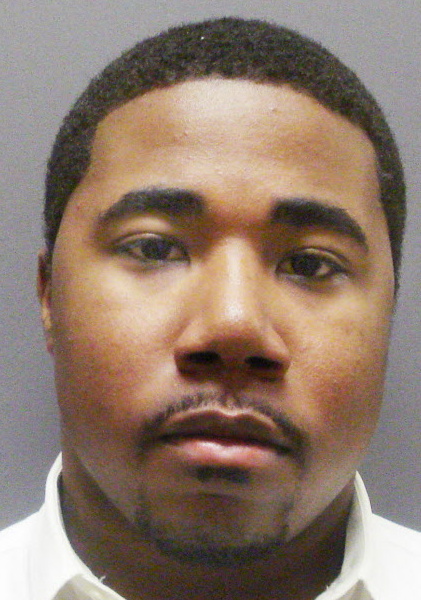 A young Chesterfield County father was sentenced to serve a year in prison Wednesday for fatally shaking his infant son two years ago in an incident the defendant and his family still question.
Retired Circuit Judge William R. Shelton of Chesterfield Circuit Court sentenced Brandon L. Parker, who was 17 and days away from entering the Air Force when his baby died, to 10 years in prison with nine suspended in the June 2010 death of 2-month-old Elijah Parker.
Parker, who was jailed after entering an Alford guilty plea to voluntary manslaughter in late February, will get credit for time served and could be released in eight months. The judge departed upward from state sentencing guidelines, which called for an active jail term of no more than six months. Prosecutor B.J. McGee recommended a two-year active term.
Parker, Parker's father and the child's mother — to whom Parker is now engaged — all testified that they did not believe Parker fatally shook Elijah, which McGee pointed out was in stark contrast to medical evidence.
"It's quite clear that he's not fully taking responsibility for the death of his son," McGee said of Parker.
Parker testified he was caring for his son on the evening of June 22, 2010, after the child's mother — who was visiting but didn't live at the Parker family home — left for the night. After Parker told his stepmother that Elijah was restless and unable to sleep, he fed the infant, placed him in his child swing in the teen's bedroom about 10:30 p.m. and began watching television.
About an hour later, Parker said Elijah woke up screaming, so he picked up the baby to comfort him but he became limp and unresponsive. Parker said he then placed the baby on his back, put his hand on his stomach and "shook him a little bit."
However, Parker denied violently shaking the child to the degree that authorities said resulted in Elijah suffering a traumatic head injury.
The shaking was severe enough to cause diffuse bleeding about the child's brain, brain tissue damage and retinal hemorrhaging of his eyes, a medical professional testified at an earlier hearing.
McGee said Elijah's fatal injuries could have occurred in as little as six seconds.
Police were called to the Parker home about 11:45 p.m. and, when officers arrived, they found the infant lying motionless at the top of the stairs. He had no visible external injuries, but a white fluid was coming from the baby's nose. Elijah died four days later at VCU Medical Center in Richmond.
Parker, now 19, said losing his son has "been very hard on me" and he's grieved deeply. "It's not something that you get over completely," he said.
Parker's father, Roscoe Parker, testified that his son has always been responsible, provided good care for his young nephews without incident and was a good student who participated in many extracurricular activities, including sports and Boy Scouts.
Chanica Chapman, Elijah's mother, said Brandon Parker is a loving and kind-hearted man and they one day plan to marry.
Defense attorney Kevin Purnell said his client had passed a series of tests and had been accepted into an elite intelligence unit of the Air Force at the time of his baby's death.
McGee described Parker as a "fine, outstanding young man" with a bright future, but on June 22 he "had a very bad moment … and broke down."
The prosecutor suggested the stress of being a new father at such a young age combined with Parker's imminent plans to enter the military was more than he could handle, causing Parker to mishandle his son. "And unfortunately, it had tragic consequences."
"We know the pressure of children having children," McGee told the court, adding that Parker was not emotionally or mentally equipped to be a father at 17.