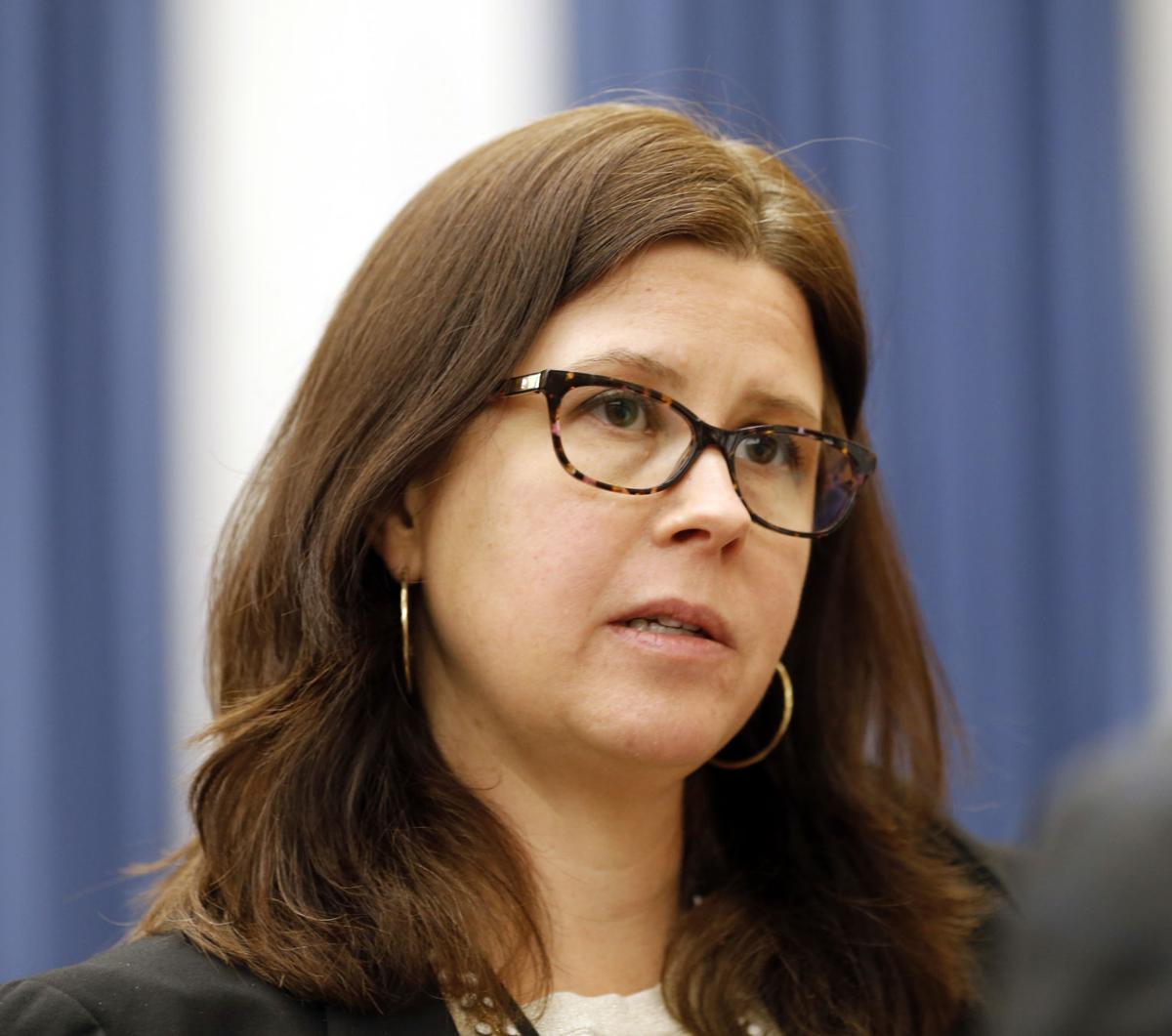 A proposal to amend the Richmond City Charter was rejected on a 6-3 City Council vote Monday after several council members argued that it could lead to conflict with the mayor.
The charter contains a provision that obligates the council to permit the mayor or their designee in the council's closed session meetings.
Council members Kim Gray, Chris Hilbert and Kristen Larson say it gives the administration undue authority to listen on private deliberations about council appointees or legal matters when the council and mayor's office are at odds.
"We've been here for four years and this hasn't moved forward. I don't understand why," said Larson, who represents the 4th District, during Monday's meeting.
Despite years of discussion around that issue and concerns about other elements of the charter, the rest of the council members rebuffed the latest push for action in the General Assembly to ratify the change.
Council President Cynthia Newbille said legislative consultants advised that their representatives in the legislature are reluctant to seek the change if there's no consensus between the mayor's office and the council.
Newbille said she is willing to consider the amendment, but both she and a spokesman for the mayor have said they would prefer a more comprehensive review of the charter before asking state lawmakers to make changes.
"I have had conversations with the administration and they were not amenable," Newbille said of the mayor's position on the proposal.
Discussions about amending the charter are fairly frequent, particularly after the city 16 years ago moved to a so-called "strong mayor" form of government that's unique among Virginia localities.
Instead of a manager or administrator appointed by the council, the directly elected mayor is the city's top official, with the authority to appoint a chief administrative officer with the consent of a majority on the council.
The structure outlined in the charter has led to some disputes, such as the appointment of the city attorney and who the attorney is obligated to represent in case of a conflict.
A city commission reviewed the charter in 2009 and issued several recommendations. Larson said it appears some were never implemented, however, and worries that the recommendations of a new committee could be neglected.
The 3rd District's Hilbert and Larson said it is highly unlikely that any mayor would deliberately surrender the privilege to attend or send someone to the council's closed meetings.
Gray said making any charter change contingent on the approval of the mayor's office is similar to a "dictatorship."
Monday was the last meeting for Gray and Hilbert. Gray lost to Stoney in this year's mayoral election. Hilbert chose not to run for a fifth term.
Councilwoman Reva Trammell said seeking a specific change in such a way would be unwise, as it could open the door to letting a mayor unilaterally seek amendments that would empower their administration.
"If I were the mayor, I would have a lot of friends at the General Assembly," Trammell said. "I think he's got more friends there than we do. I think it's a bad move."