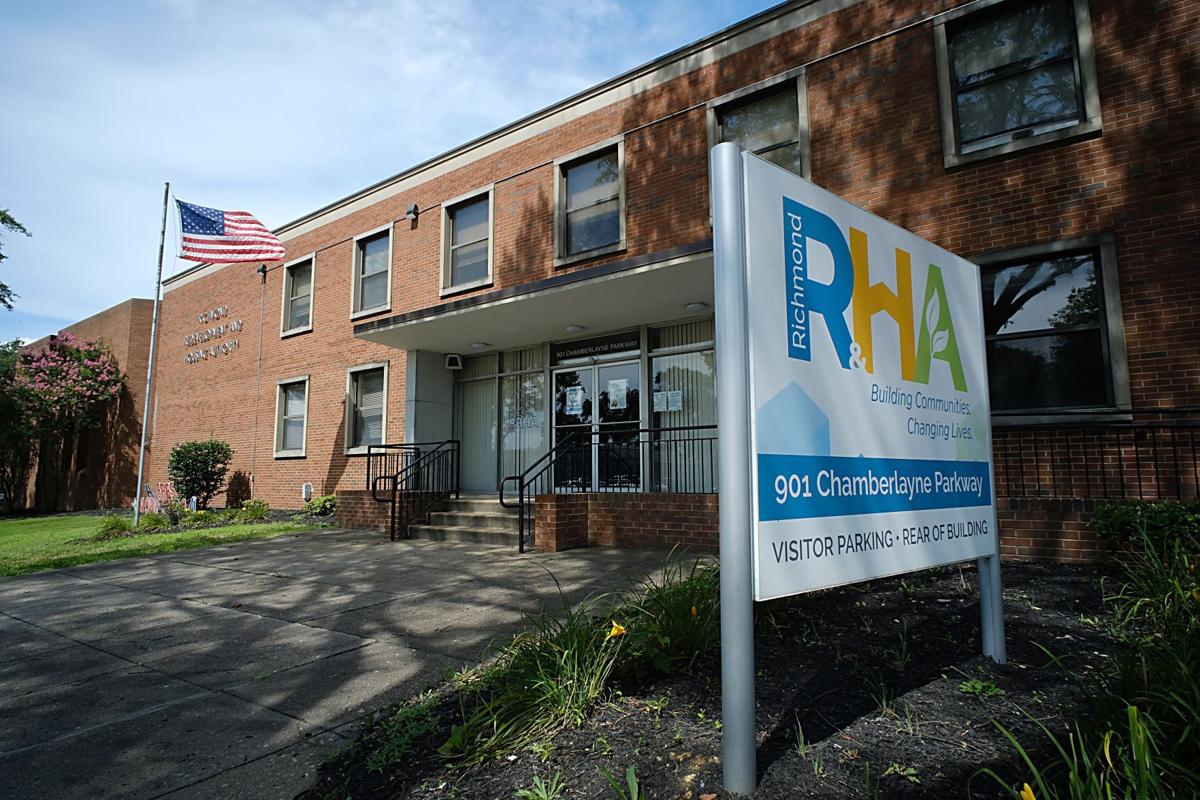 The federal agency that oversees public housing rejected the Richmond Redevelopment and Housing Authority's annual plan submission for the second time in three years.
The U.S. Department of Housing and Urban Development cited fair housing concerns, complaints from RRHA residents with disabilities and its redevelopment plans, according to a Sept. 30 letter HUD sent RRHA, which the Richmond Times-Dispatch obtained this month through a Freedom of Information Act request. As a result of the rejection, RRHA must hold another round of public comment on its amended plan before resubmitting it.
"It's concerning," said Barrett Hardiman, vice chairman of the housing authority's board of commissioners.
The annual plan lays out proposed policy changes, capital plans for properties the housing authority manages and how it aims to meet the region's housing needs in the upcoming year. HUD has dinged the agency in the past for not adequately vetting the plan with tenants before submitting it for review.
The letter makes reference to complaints tenants with disabilities have filed against the housing authority in recent years. In one such case involving a former Creighton Court resident, RRHA entered into a settlement agreement requiring it to make tenants aware of fair housing laws and provide HUD with quarterly reports outlining requests tenants with disabilities made for reasonable accommodations.
The housing authority has "overdue or incomplete items" related to that agreement, according to the letter, as well as "two pending investigations" involving charges of discrimination against people with disabilities.
"RRHA staff need training on fair housing laws regarding responsibilities toward and rights of persons with disabilities, especially effective communication with persons with disabilities," the letter states.
RRHA officials told a board committee earlier this month that fair housing training is planned. A spokeswoman said such training happens on a rolling basis.
That's an important step, said Victoria Horrock, a Legal Aid Justice Center attorney who represented the Creighton resident who filed the complaint. But it's just one element of a larger problem Horrock said public housing residents with disabilities face: a dearth of accessible, affordable units.
"Training is a big part of it, but also they need to actually have the housing available for people [with disabilities] who need it," Horrock said.
HUD flagged the lack of accessible units in its response, too, noting the existing housing stock RRHA manages does not meet the needs of its existing tenants or those waiting for an apartment on its wait list. As the housing authority pursues plans to redevelop its largest communities, addressing those needs should be a priority, the letter states.
"[HUD's Office of Fair Housing and Equal Opportunity] strongly recommends that [RRHA] ensures it is considering the identified housing needs of applicants and residents, including families with children and persons with disabilities, when making plans to redevelop its public housing projects to ensure a sufficient number of units, in a range of sizes, and with necessary accessible features in line with the needs of the wait lists."
Additionally, HUD noted RRHA's initial submission did not include its plans for the Calhoun Family Investment Center, the ailing community center in the Gilpin Court neighborhood. Talks of transferring the property to the city gained momentum after RRHA submitted its initial plan over the summer.
The housing authority's Board of Commissioners earlier this month endorsed giving the center to the city to facilitate a major renovation. HUD must sign off on that plan. However, the federal agency noted the omission from RRHA's annual plan would inhibit the housing authority from submitting a separate application that starts HUD's formal review process.
Plans for the Calhoun Center are considered a "significant amendment," said Angela Fountain, an RRHA spokeswoman. Adding them will require the housing authority to reopen public comment on its amended plan before resubmitting it.
Fountain did not immediately provide the agency's timeline for doing so, but said it aimed to resubmit the amended plan "as soon as possible."
(804) 649-6734
Twitter: @__MarkRobinson