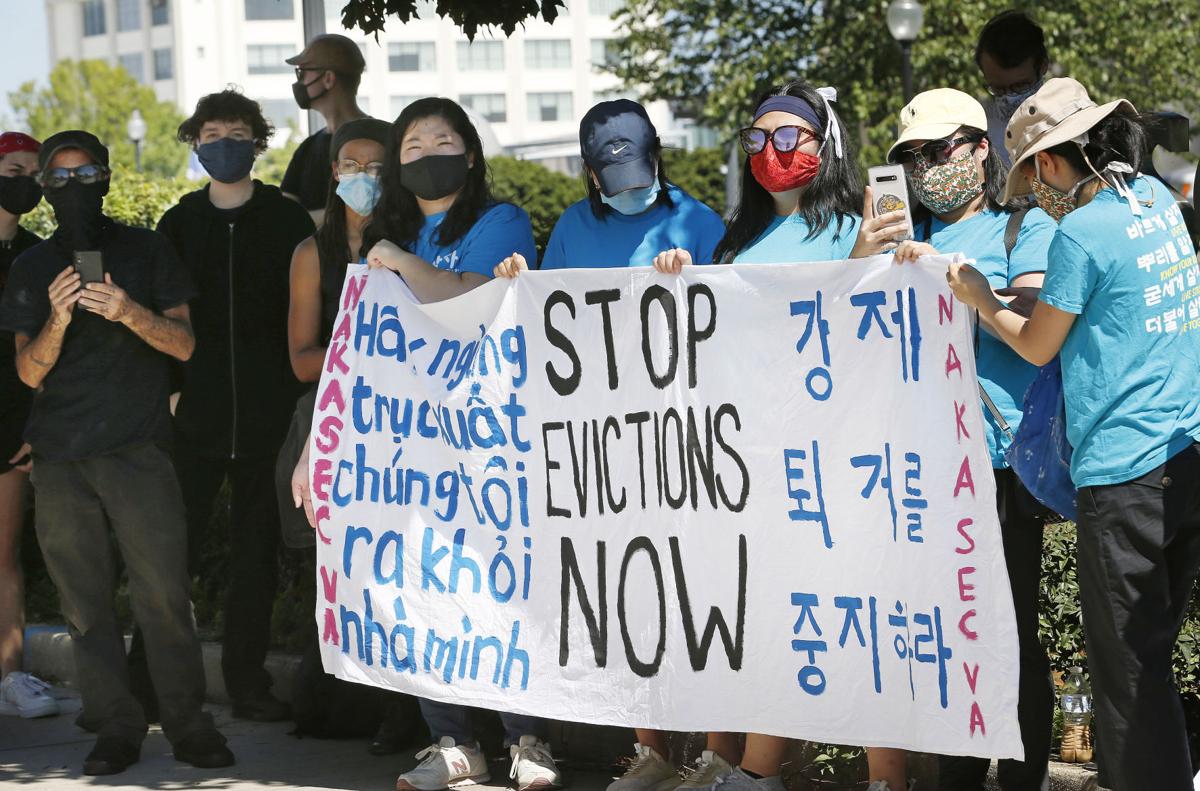 Virginia's pot for rent relief has grown by more than half a billion dollars, Gov. Ralph Northam announced Tuesday.
A $524 million infusion of federal funding will bolster the state's effort to aid tenants who have fallen behind on rent or utility payments during the COVID-19 pandemic. Thousands of households around the state owe back rent with a federal moratorium on evictions for nonpayment scheduled to expire at the end of next month.
"There continues to be an overwhelming need for additional relief to help those struggling to make ends meet," Northam stated in a release. "This new federal funding will provide an important lifeline to individuals and families, and bolster our ongoing work to address housing affordability in the Commonwealth."
Virginia's allocation is a part of a $25 billion federal initiative called the Emergency Rental Assistance program, which was signed in to law late last year. At the time, the National Low Income Housing Coalition estimated between 30 million and 40 million renters nationwide were as much as $70 billion in arrears.
A federal eviction moratorium established last September prevents landlords from removing tenants who sign a declaration swearing they meet several criteria, loss of income during the pandemic among them.
However, the moratorium does not remove a tenant's responsibility to cover all rent payments required under their lease. After business closures and job and wage losses, some tenants owe balances that comprise several months' worth of back rent, with no way of paying them.
Using federal CARES Act money, Northam launched Virginia's Rent and Mortgage Relief Program last summer to help residents settle the delinquent balances. To date, the program has paid out more than $83.7 million in about 24,300 rent and mortgage payments, according to the release.
When the program began last summer, the state's Department of Housing and Community Development partnered with local organizations around the state to vet applications and distribute payments. Demand for the assistance was so high in some parts of the state that wait times spanned months. In Richmond, the local nonprofit in charge, Area Congregations Together in Service, was swamped for months.
Last fall, the state allowed landlords to apply on behalf of tenants for the relief money through an application process with Virginia Housing, a separate agency. Turnaround times for the landlord-initiated applications have been faster.
Now, state law requires landlords to work with tenants to get the relief before pursuing an eviction. The release from Northam's office encouraged renters to work through their landlords for the "quickest path" to rental assistance.
Christie Marra, director of housing advocacy for the Virginia Poverty Law Center, said the federal infusion would likely cover the need around the state. The challenge now is making sure renters and landlords who need the assistance know how to apply for it, and that those applications are processed efficiently, she said.
"The big issue is making sure the money gets out to landlords in a timely fashion and making sure everyone can access the application," Marra said. "It's really a question of improving speed and efficiency at this point; it's not a question of needing more funds."
To reduce wait times, the state centralized the application process for tenants at the end of last year. Renters can check their eligibility and apply by calling 2-1-1.
To qualify, a household must demonstrate that an inability to pay their rent or mortgage stems from the pandemic. It must also make less than 80% of the area's median income. In the Richmond Metropolitan area, that's $57,200 annually for a household of two; for a family of four, it is $71,500.
For those who are eligible, the program will cover back payments dating to last April, and up to three months of payments into the future. A household is eligible for up to 15 months assistance through the program.
The new federal funds are reserved for renters, so the state program will no longer accept applications for mortgage relief, according to the release from Northam's office. Chesterfield and Fairfax Counties also received federal dollars through the stimulus package, and will operate their own rent relief programs for residents.