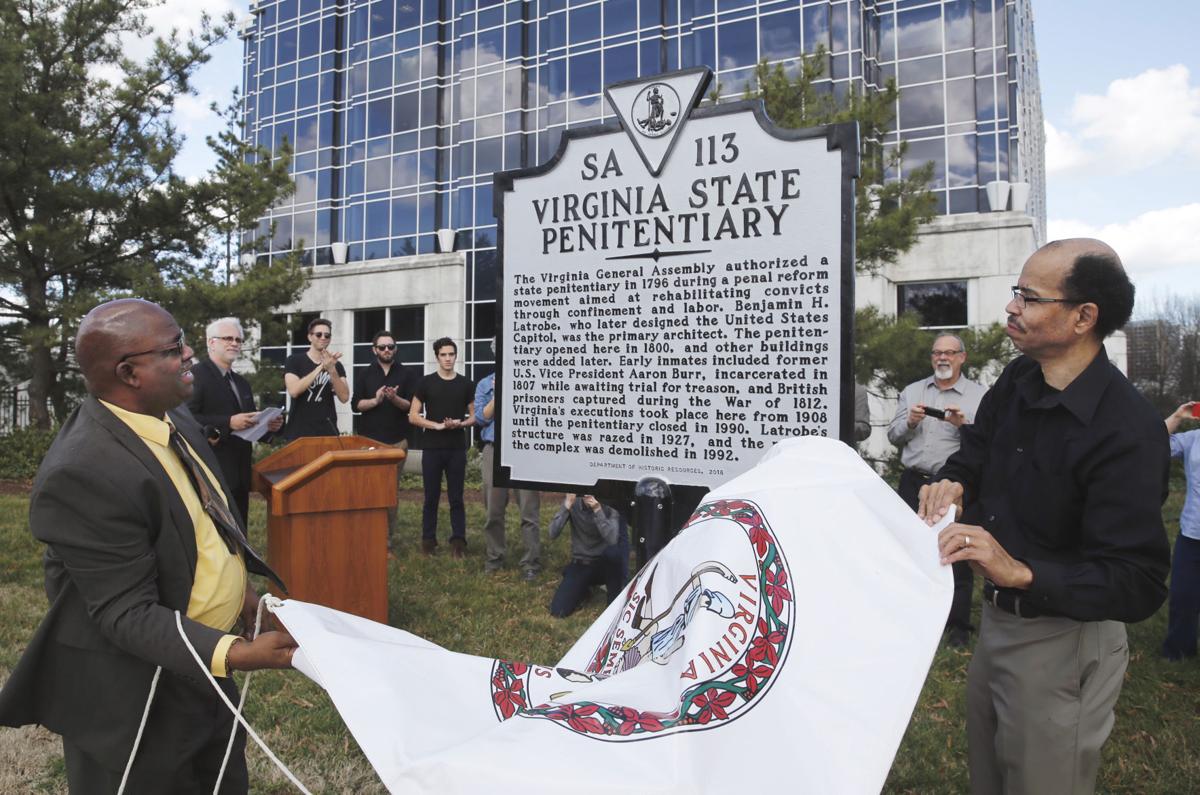 A historic marker for the former Virginia State Penitentiary was unveiled and dedicated yesterday at Spring and Belvidere streets where the facility stood for 191 years.
"Thank you very much for coming to ... 500 Spring Street, a city within a city, for almost two centuries the most notorious address in Richmond," said Dale M. Brumfield, the marker's sponsor and an author who has a book coming out about the prison later this year.
The marker notes the facility was approved by the General Assembly in 1796 and that the primary architect was Benjamin H. Latrobe, who later designed the U.S. Capitol.
The penitentiary opened in 1800, closed in 1990 and was torn down in 1992. Virginia installed its electric chair there in 1908 — just the fifth state in the country and first in the South to use the device — and put it to work shortly after its arrival with the first execution at the penitentiary on Oct. 13, 1908.
Before then, hangings were conducted at various locations around the state. The electric chair was moved in 1991 to the Greensville Correctional Center in Jarratt, where executions are now carried out.
On hand for the dedication was Virginia prison inmate Evans Hopkins, author of "Life After Life: A Story of Rage and Redemption." Hopkins was held at the penitentiary from 1981 to 1988 where he wrote and helped produce a short film.