A much-anticipated gun-rights rally Monday attracted an estimated 22,000 people to the heart of Virginia's capital for a passionate yet nonviolent protest of gun control legislation.
Officials had raised concerns about the possibility of violent clashes or targeted attacks involving white supremacists, but no such confrontations materialized. Only one person was arrested, a 21-year-old from Richmond who was charged with wearing a mask in public.
Inside Capitol Square, 6,000 unarmed protesters heard speeches from elected officials and gun proponents, who all vowed to oppose gun control legislation that Gov. Ralph Northam and the new Democratic majority are advocating in the General Assembly. A ban on assault weapons is among the proposals that have drawn particular concern among gun-rights proponents.
"I wish they would really listen to gun owners and hear what we have to say," said Eric Ollenberger of Newport News. "We're law-abiding citizens."
Outside the gates were some of the loudest, most energetic sections of Monday's rally. About 16,000 opted to remain outside the perimeter — where guns and flag poles were allowed, and where attendees could roam freely without fencing or metal detectors.
The attendance figures are estimates by law enforcement. Before the event, organizers said they expected 50,000 or more to show up.
Near the area facing the main stage, a large navy blue flag that read "Trump 2020" waved above a smattering of yellow "Don't tread on me" flags. The same words were superimposed on a rainbow gay pride flag. Nearby, someone waved a cardboard sign that read "Gun control is Jim Crow."
David Treibs brought a flag bearing an AR-15 rifle, a star and the words "Come and take it." Treibs drove from Fredericksburg, Texas, to "stand with the people of Virginia in support of the Second Amendment."
Two of his sons held a larger version on the corner of East Grace Street and North Ninth Street.
"We wanted to bring our flags, but they don't allow poles inside," said Treibs, standing with a long gun strapped around his chest, a flag in one hand and a stack of pamphlets in the other.
"If I can't go inside, I thought I might as well wear my gun."
Monday's rally wasn't without opposition, though there was no large counterprotest. Out of safety concerns, an event honoring gun violence victims — a Martin Luther King Jr. Day rite for nearly three decades — was canceled, but advocates from a number of gun control groups still arrived at the legislature's office building to lobby on the issue.
Thirteen students with March for Our Lives — a group formed after the 2018 school shooting in Parkland, Fla. — slept on the floor in two legislators' offices Sunday night so they could spread their message.
Over the course of the hourlong rally in Capitol Square, speakers reaffirmed their opposition to the gun control proposals.
"This is what happens when you threaten the rights of Americans," said Philip Van Cleave, president of the Virginia Citizens Defense League, which organized the rally. He led the thousands inside the fenced-off area in a chant of "No more gun control."
As heavily armed men began to appear in downtown Richmond on Sunday evening, Jennie Skinner …
The attendees, many wearing orange "Guns Save Lives" stickers, praised President Donald Trump and criticized Northam, calling for the governor to resign for what many perceived as an infringement of their rights.
"Guns are the focus, but we're standing up to an attack on our Constitution," said Bob Oliver, who traveled by bus from Surry County, near Newport News.
Oliver and others stood inside the fenced-off Capitol Square area for hours before the official 11 a.m. rally kicked off, socializing with one another and admiring different signs. Popular signs included one carried by Mark and Pam Tures of the Northern Neck that said: "This is the law of the land" with arrows pointed at a pocket Constitution. Another, carried by Miranda Smith of Chesapeake, read "I want gay married couples to be able to protect their marijuana plants with guns."
While those attendees led their own occasional chants, much of the action came from a larger pack of protesters — some armed, some waving flags — outside the Capitol grounds, on Bank Street. They gave short speeches and chanted together, with multiple "USA" shouts energizing the crowd on a day when the high temperature reached only the mid-30s.
The unarmed attendees within Capitol Square often took part in what the group outside was doing, joking about "The Wall That Northam Built," as one sign put it, and encouraging some to come inside the gates.
Culpeper County's sheriff, Scott Jenkins, reiterated Monday that he would deputize county residents to protect the county's people from new gun laws.
As an estimated 22,000 people flooded the state Capitol grounds and the surrounding streets …
"It's time for all those counties to now go to their sheriffs, their commonwealth's attorneys and ask them to stand firm and state, 'Where do we stand on this line?'" he said. His county is among the more than 100 localities around the state that have declared themselves "Second Amendment sanctuaries," a largely symbolic move of support for gun rights.
The rally, which attendees started lining up for around 6 a.m., was not confrontational, with only a small group of counterprotesters chanting "A better world is possible" and "Trump-Pence out now." They were met with chants of "Four more years" from the gun-rights supporters.
The counterprotesters stayed inside Capitol Square for about 5 minutes.
Stephen Willeford, who shot a mass shooter at a church in Sutherland, Texas, in 2017, was a celebrity speaker at Monday's rally, and he posed for pictures after delivering a speech that drew more reaction than any other during the event. During the speech, he called the fight against gun control a national battle.
"All of America's eyes are on you, Virginia, wondering whether you will let your rights be encroached upon," Willeford said to shouts of "no" from the audience. "We won't stand idly by and watch our Constitution and our rights that American soldiers throughout history have shed their blood and died for be destroyed."
Republican lawmakers echoed that sentiment.
"I'm not sure what part of 'shall not be infringed' they don't understand," Del. John McGuire, R-Goochland, said of Democratic lawmakers.
Northam, who has vowed to lead the gun control effort following a May 31 mass shooting in Virginia Beach, at times appeared to be the focus of the gun-rights rally.
Northam's photo was plastered on posters across the Capitol area, as were prints of the racist photo from his 1984 medical school yearbook, an image that rocked his administration last year. Ann McNamara of Williamsburg sold T-shirts that read "My governor is an idiot."
Northam's eight-part gun control package includes universal background checks and the reinstatement of Virginia's one-handgun-a-month law, among other measures. The Senate last week approved three parts of the package. This week it is set to take up a fourth — a proposed "red flag" law that would allow firearms to be temporarily removed from someone deemed to be a threat to himself or others.
The governor declared a state of emergency ahead of Monday's rally, banning guns in Capitol Square throughout the weekend and through Tuesday. Gun-rights activists unsuccessfully challenged the weapons ban in court, and members of the gun-rights crowd voiced displeasure with the ban at the rally.
"[Northam] has even disarmed law enforcement officers [taking part in the rally] here today, telling us that it's to keep us safe, yet here we are like defenseless caged animals," said York County Sheriff Danny Diggs.
Northam credited the nonviolent day to proactive law enforcement.
"The teams successfully de-escalated what could have been a volatile situation," the governor said in a statement. "This resulted from weeks of planning and extensive cooperation among state, local, and federal partners in Virginia and beyond."
Northam added that even as gun laws "evoke strong emotions," Monday's events "showed that when people disagree, they can do so peacefully. "
Van Cleave said in an interview after the rally that the event "went extremely well."
"It was everything we could have hoped for and hopefully we got a message, which is why we were here, to the General Assembly: no more gun control," he said.
The crowd dissipated from Capitol Square by 2 p.m.
Save for the hundreds of rallygoers greeting or booing lawmakers at the entrance, business at the Capitol and the Pocahontas legislative building went on without disruption.
In the House and Senate, there was little to no discussion of guns or the rally just outside. House Speaker Eileen Filler-Corn, D-Fairfax, thanked law enforcement, the governor and state employees "for ensuring our safety today and every day."
In the Senate, Majority Leader Dick Saslaw, D-Fairfax, and Sen. John Cosgrove, R-Chesapeake, also thanked law enforcement for their work.
House Minority Leader Todd Gilbert, who made an appearance at the rally with some Republican colleagues, said in an interview that Monday's crowd was the largest he'd seen in his 15 years in office.
Gilbert, who has opposed many of the gun control measures rallygoers also oppose, said the crowd displayed "the intensity people attach to this issue."
"I hope [Democrats] understand they are poised to fracture Virginia if they go too far," Gilbert said.
In a statement, Filler-Corn said Virginians "spoke very clearly on Election Day," when they elected Democratic majorities in the House and Senate after the party's candidates had promised action on gun control.
"They demanded action. We will fulfill their mandate and pass common-sense gun violence prevention that makes our communities safer," she said.
House lawmakers are slated to take up the first batch of gun legislation in that chamber Tuesday morning — measures introduced by GOP lawmakers.
The list includes a proposal by McGuire that would do away with permits for carrying a concealed weapon and another from Del. Charles Poindexter, R-Franklin County, that would increase the mandatory minimum sentence for using or displaying a firearm while committing some felonies.
The proposals face tough odds in a Democratic-controlled legislature. Furthermore, Northam has vowed to move away from mandatory minimum sentencing.
---
More than 200 photos from the gun-rights rally in Richmond
PHOTOS: Scenes from the gun-rights rally at Capitol Square in Richmond
gun rally
gun rally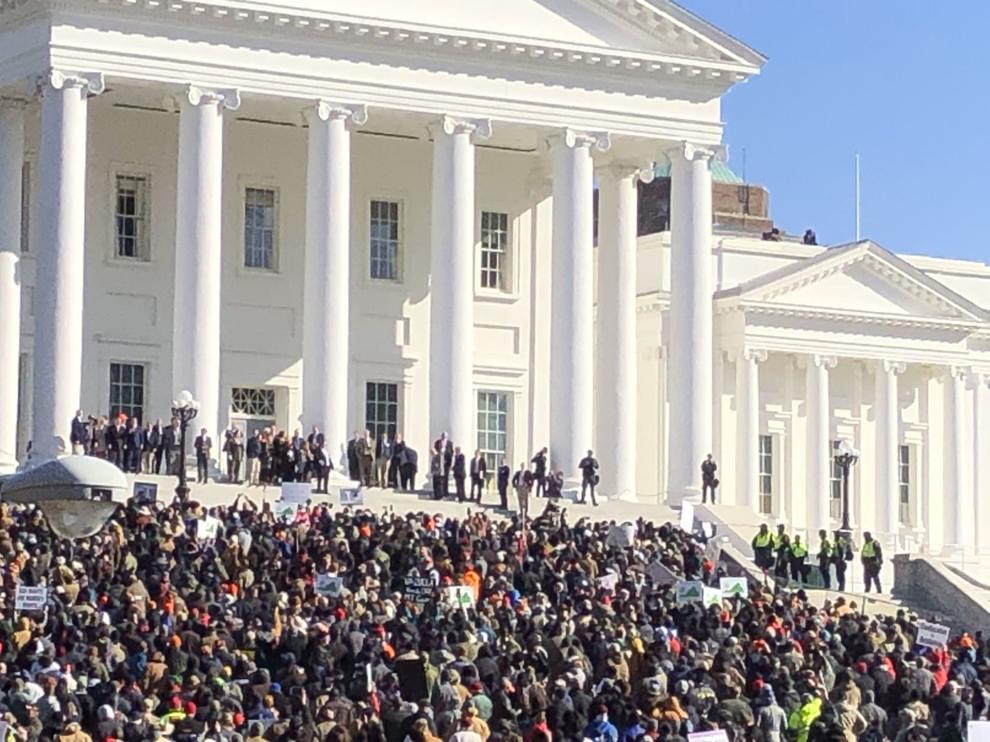 20200121_MET_GUNS_BB20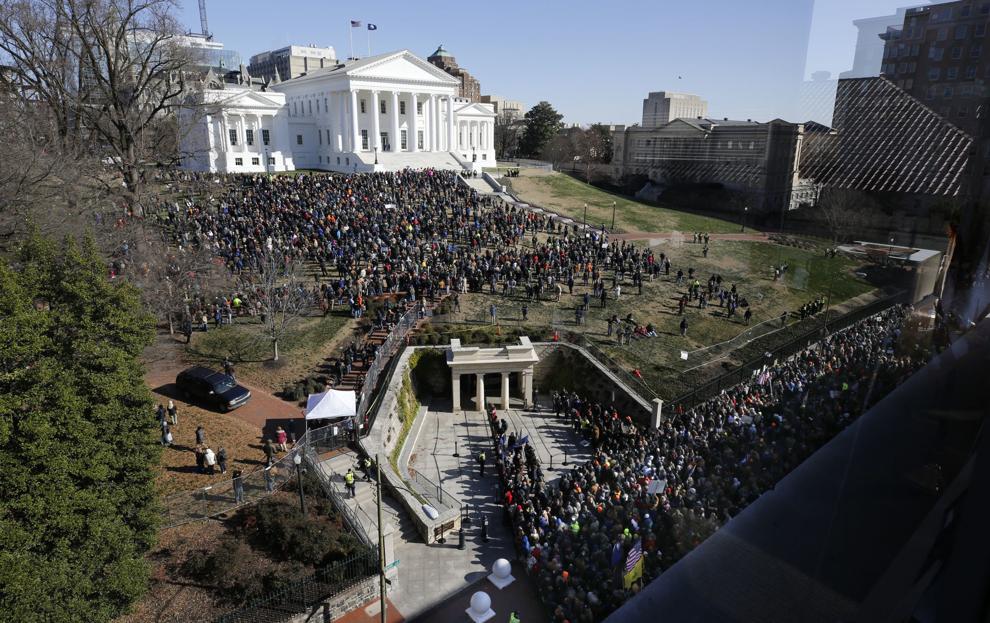 pro-gun rally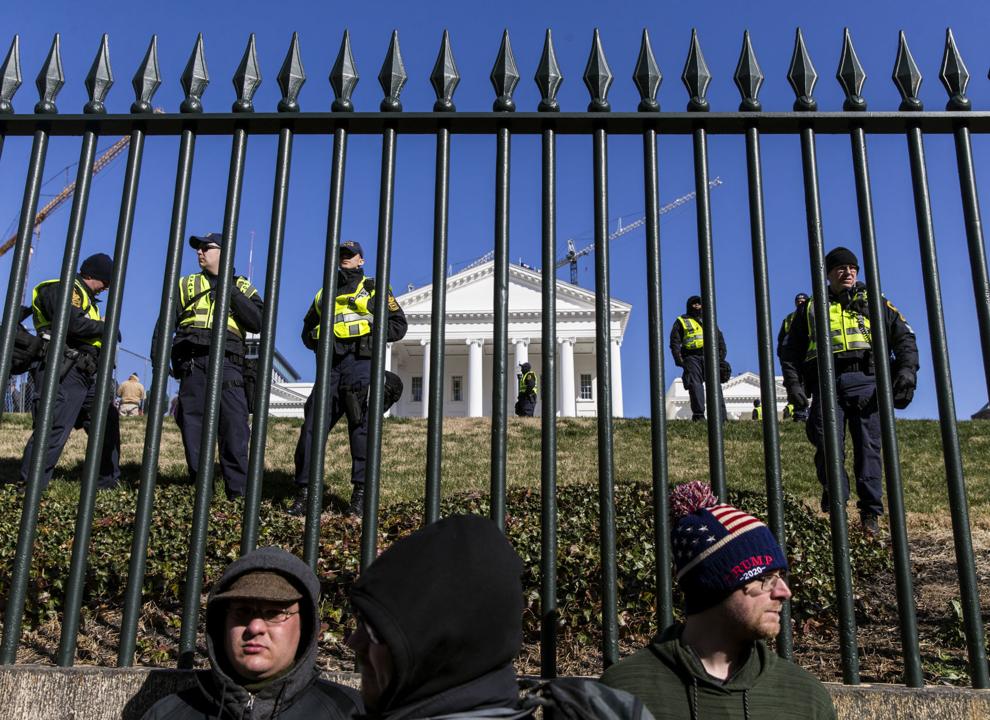 20200121_MET_GUNS_JM06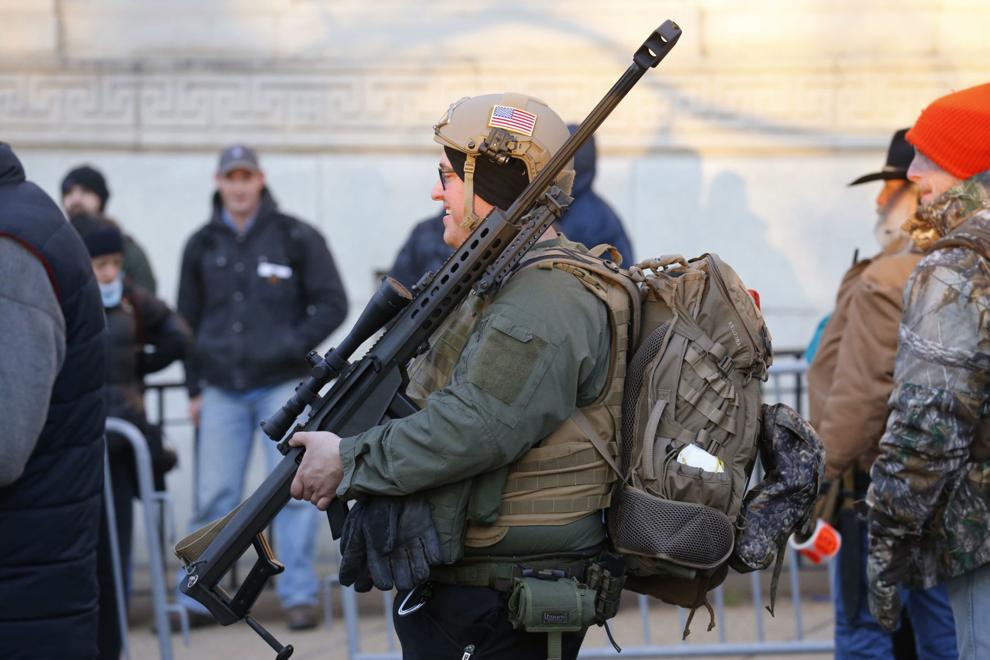 20200121_MET_GUNS_JW09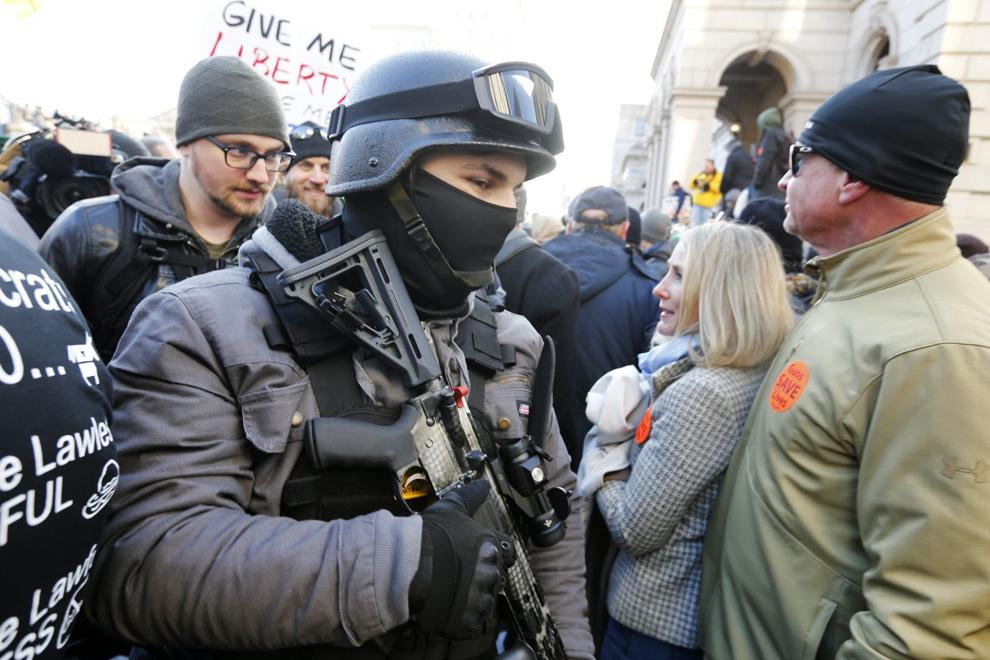 20200121_MET_GUNS_JW24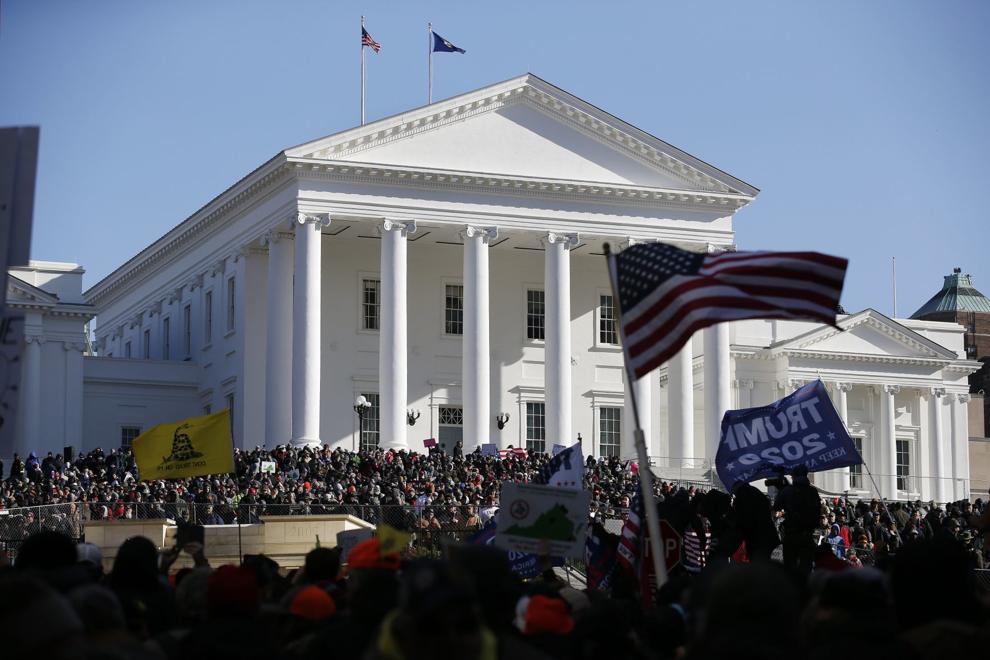 20200121_MET_GUNS_JW25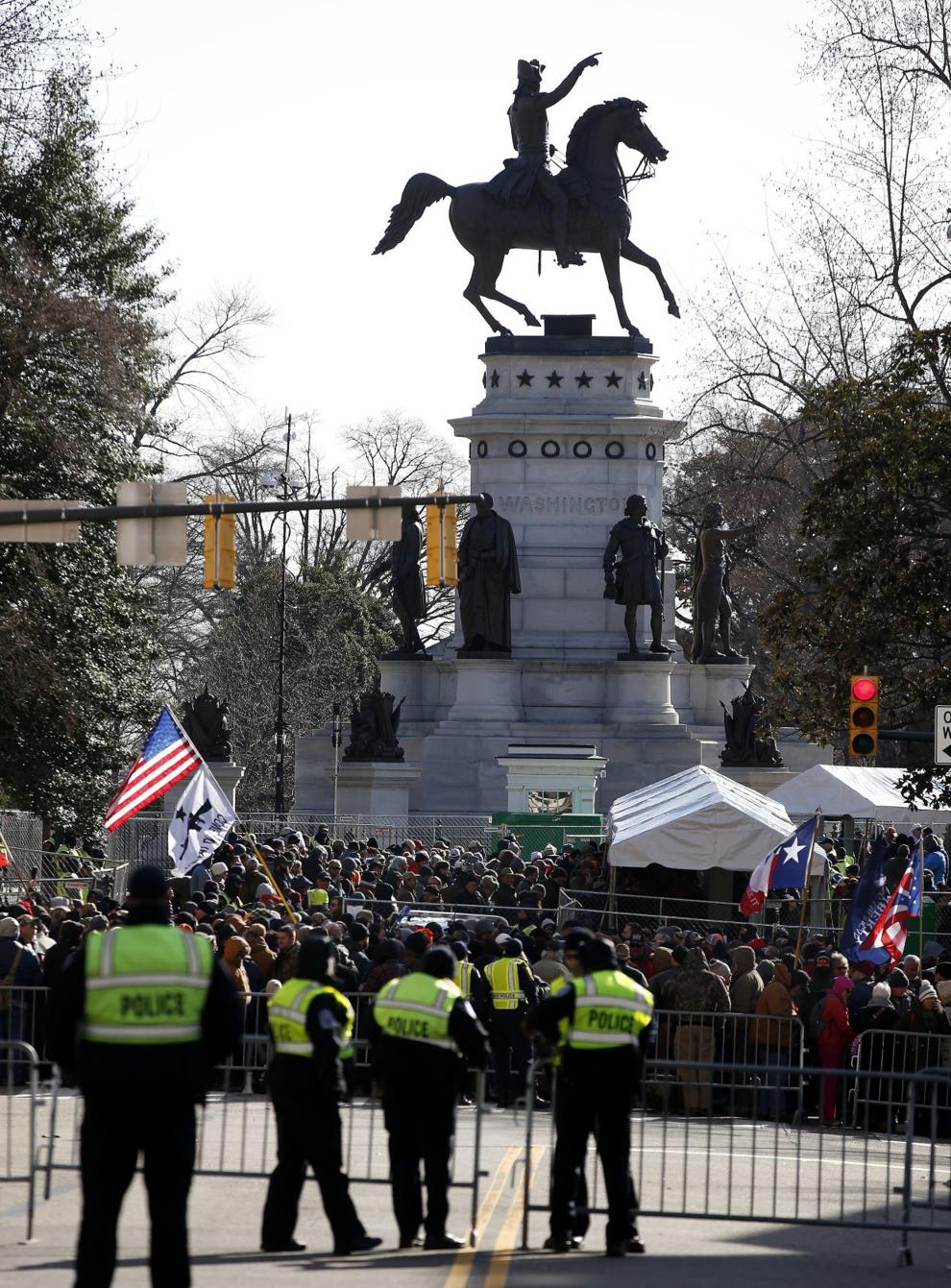 20200121_MET_GUNS_JM19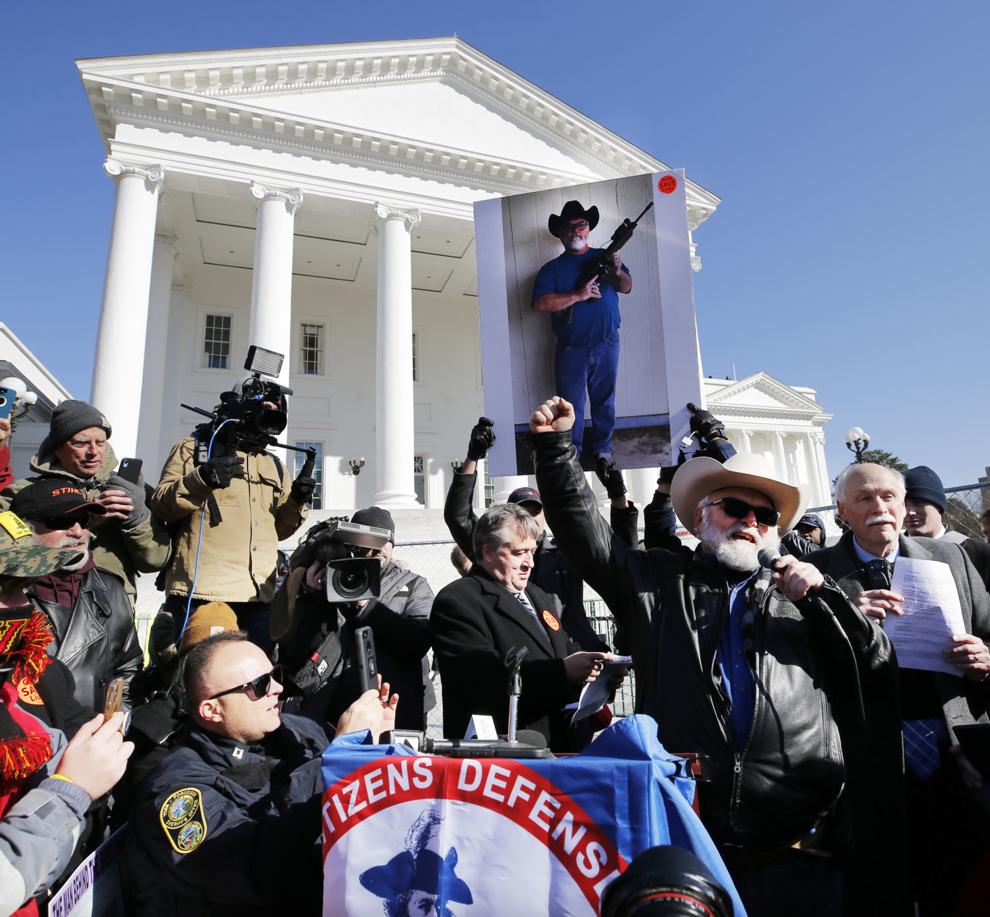 20200121_MET_GUNS_JW06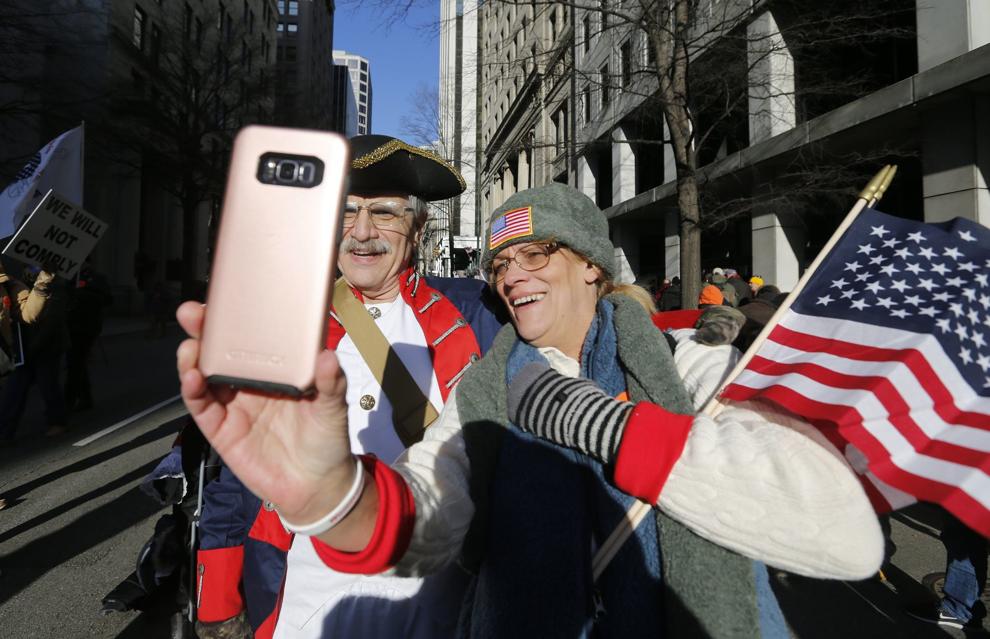 20200121_MET_GUNS_JW19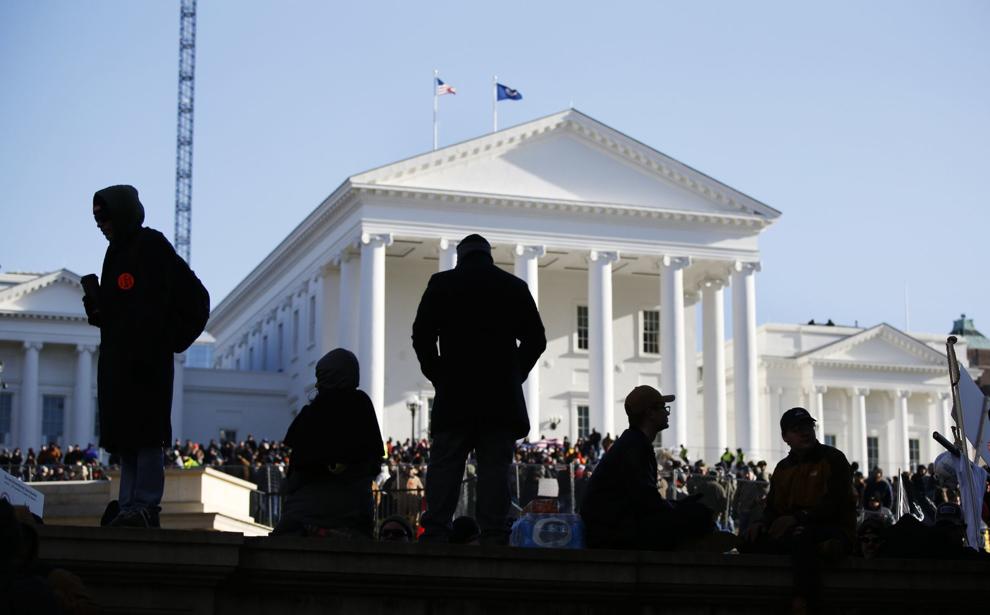 gun rally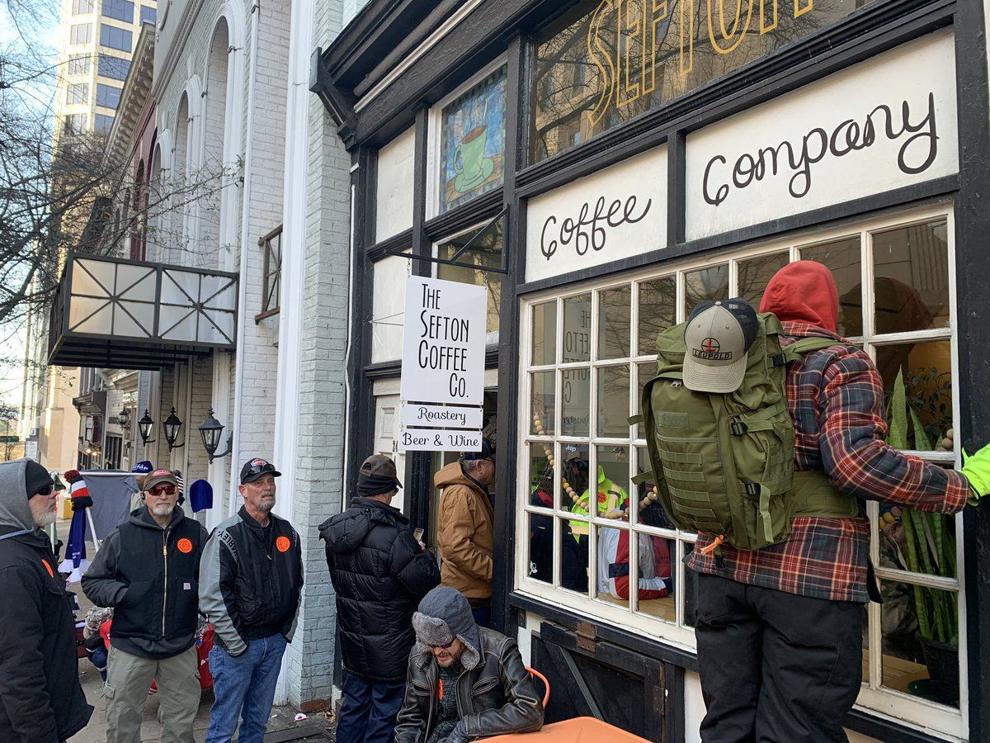 20200121_MET_GUNS_AWE15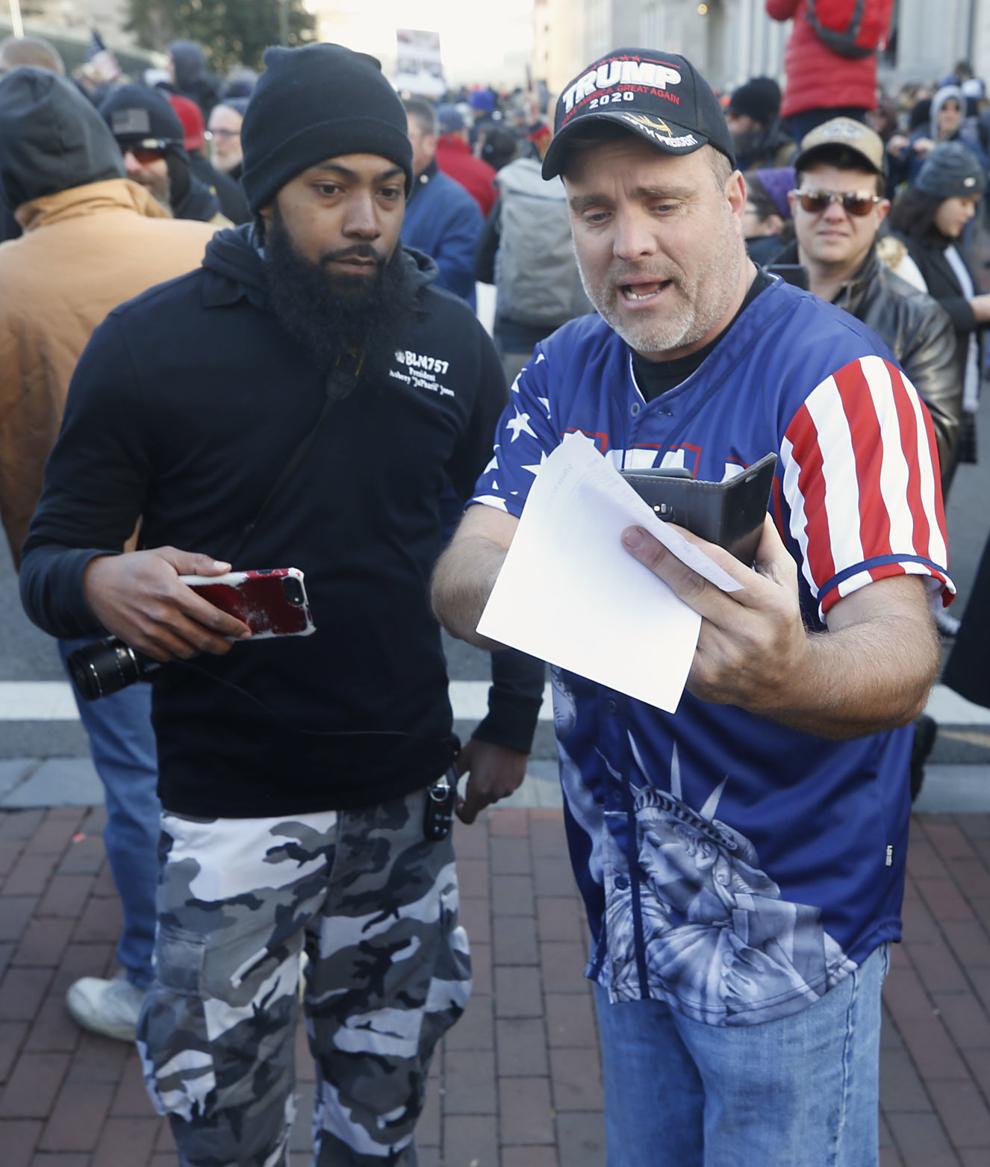 20200121_MET_GUNS_AWE16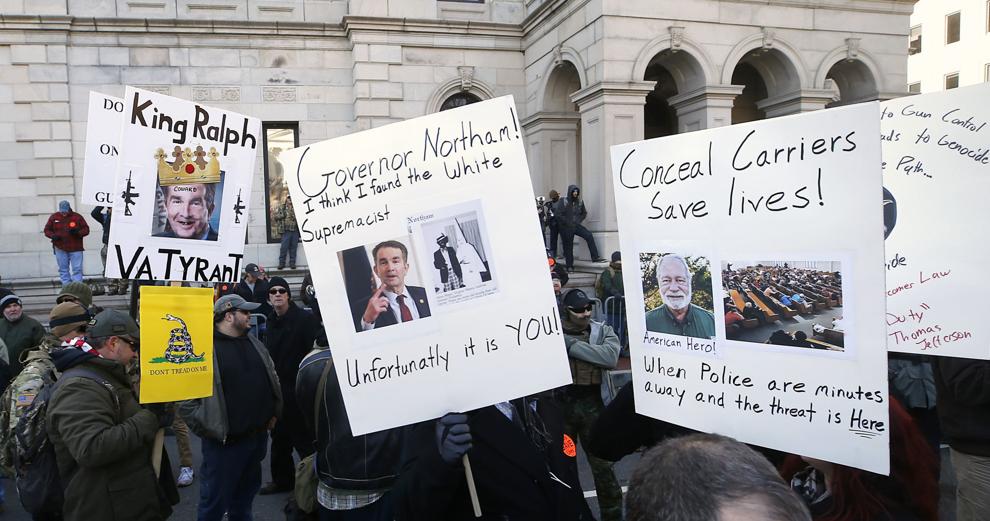 20200121_MET_GUNS_JW32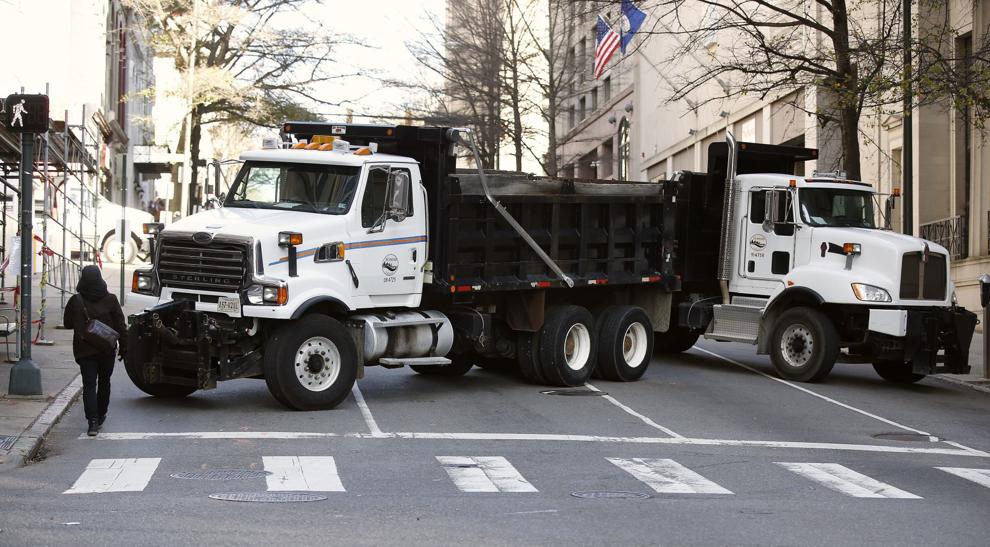 20200121_MET_GUNS_JW31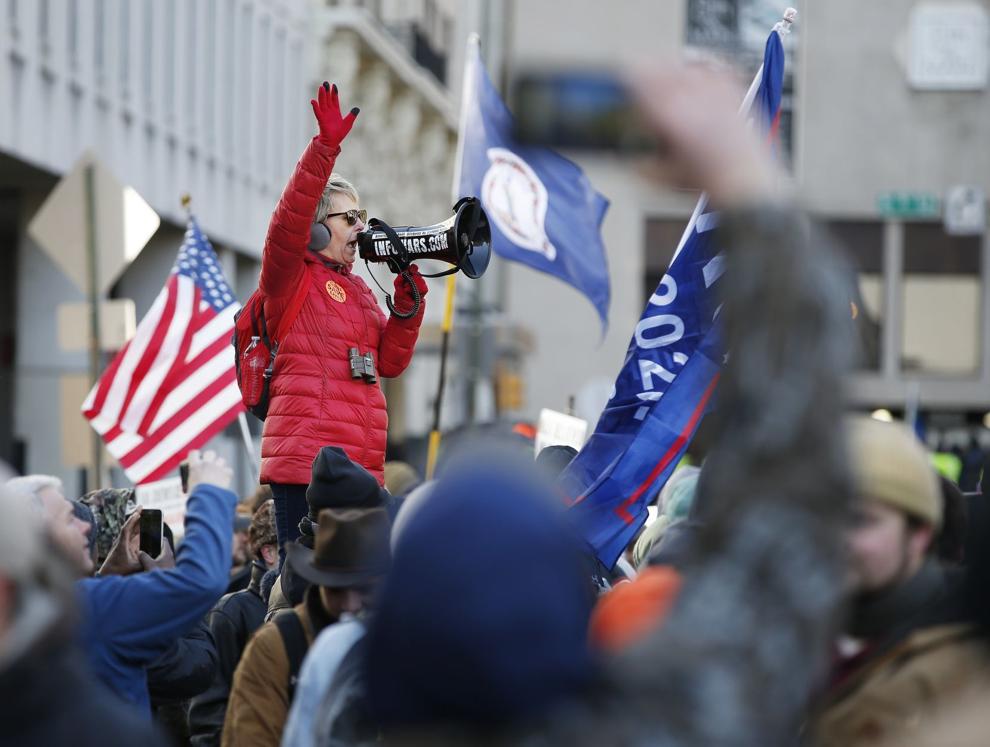 20200121_MET_GUNS_JW30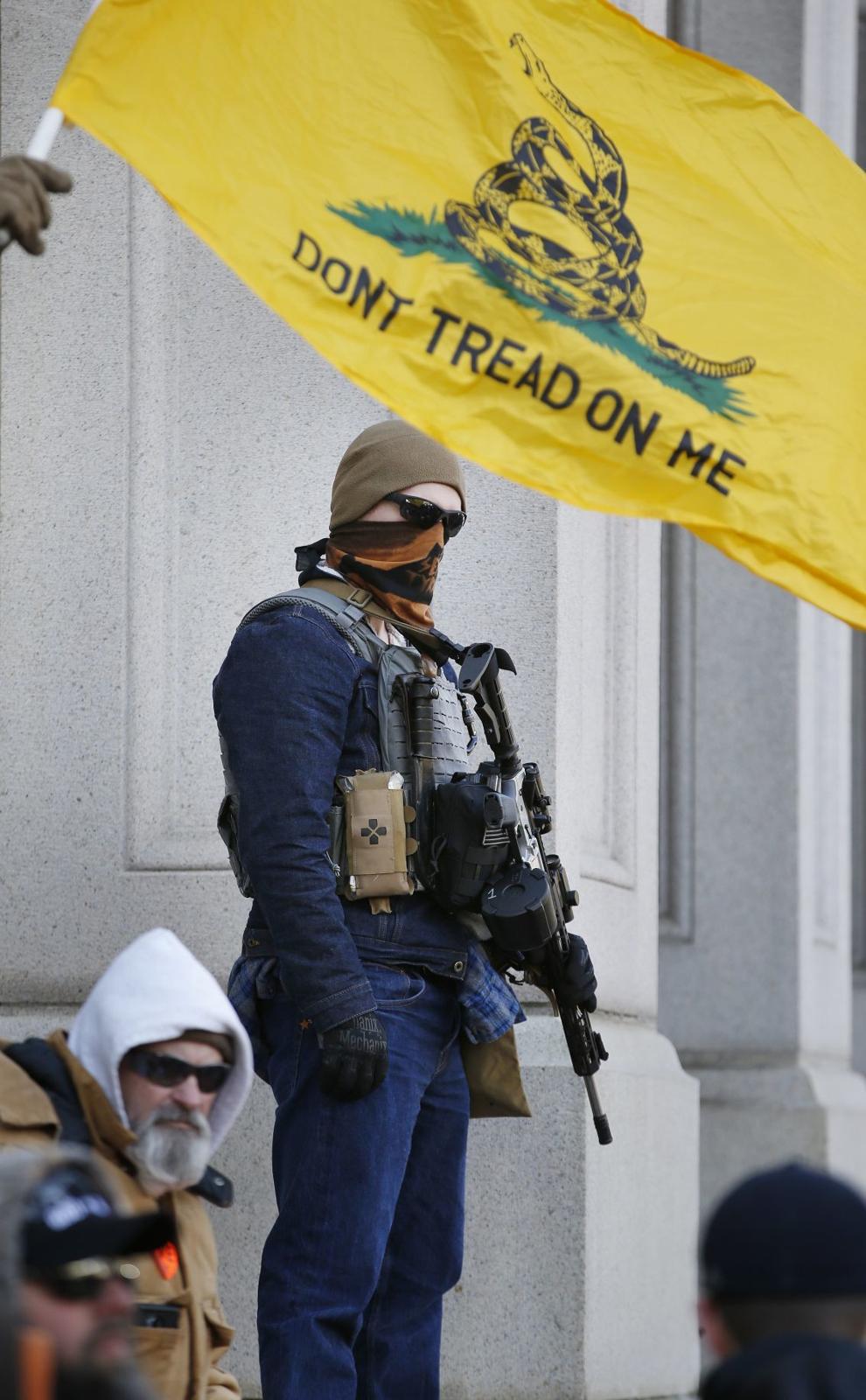 20200121_MET_GUNS_JW29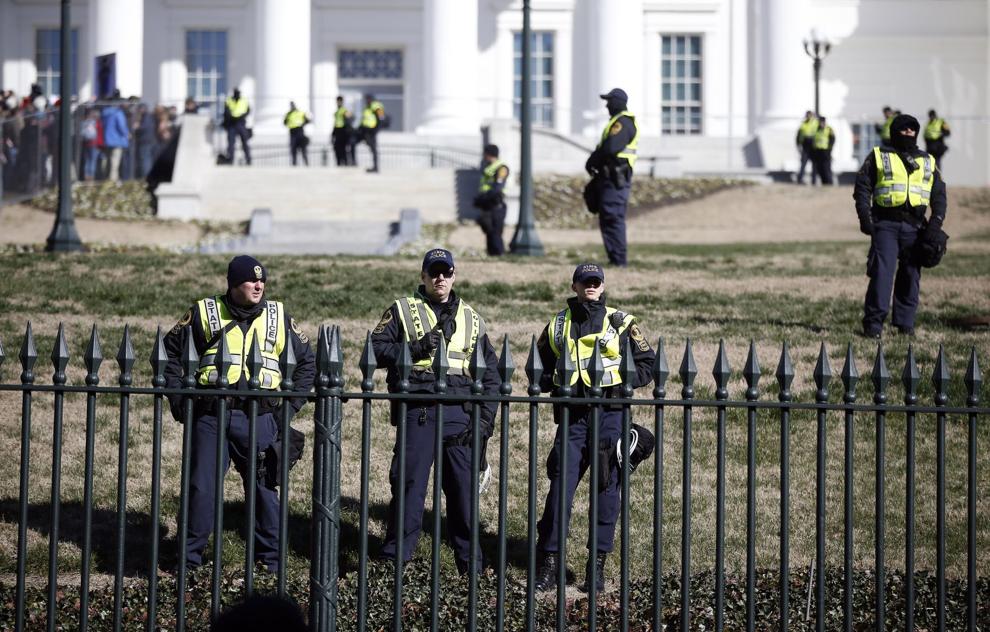 20200121_MET_GUNS_JW28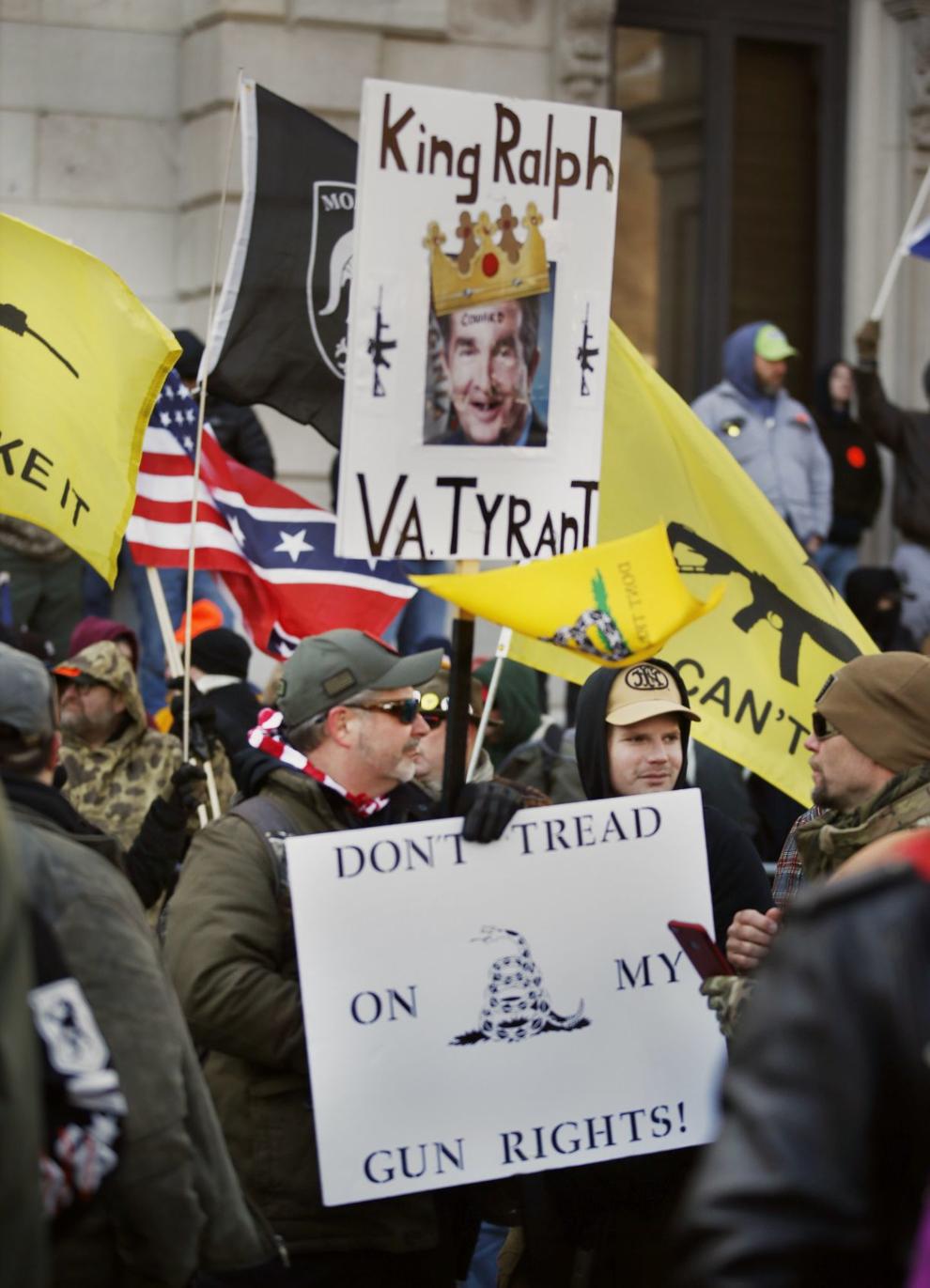 20200121_MET_GUNS_JW26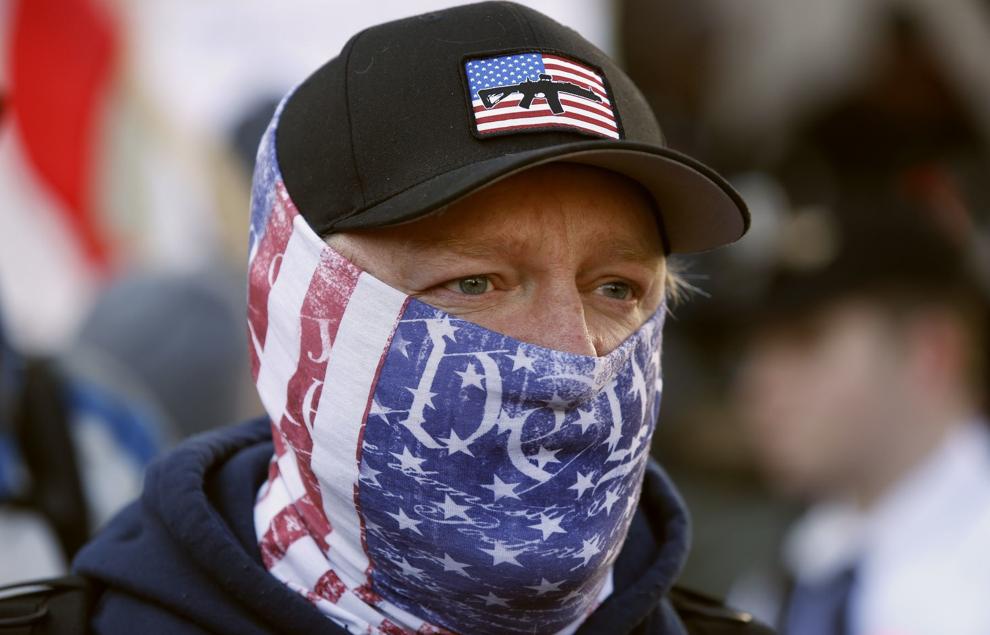 20200121_MET_GUNS_JW23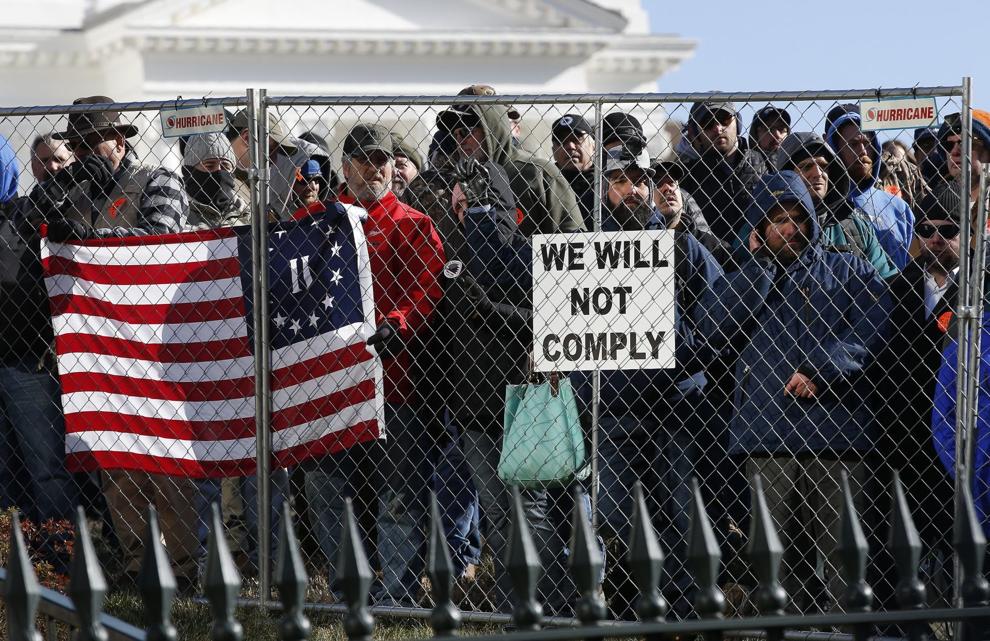 20200121_MET_GUNS_JW22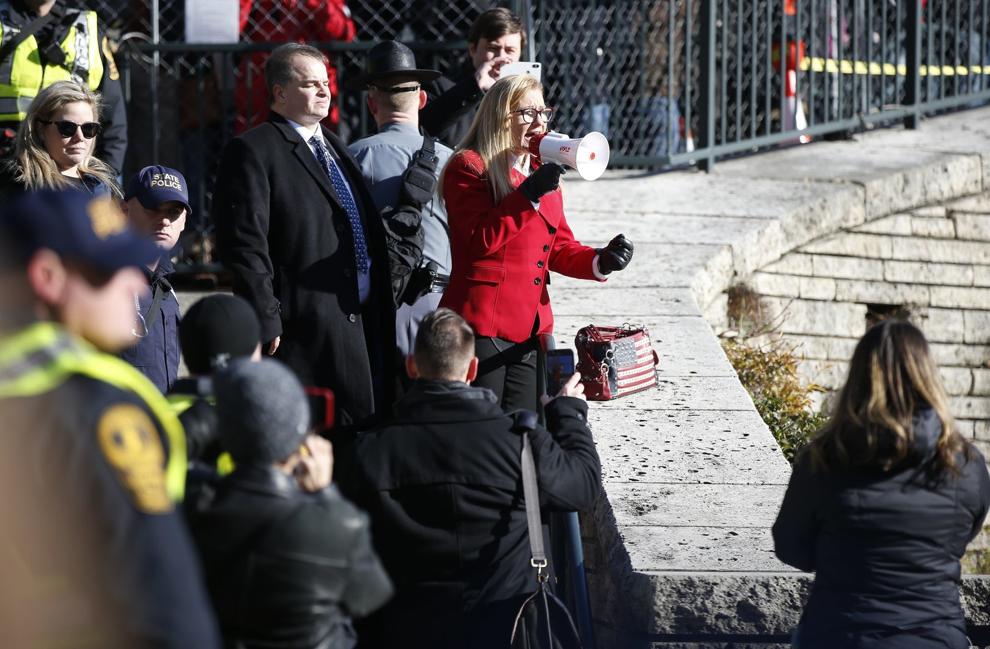 20200121_MET_GUNS_JW20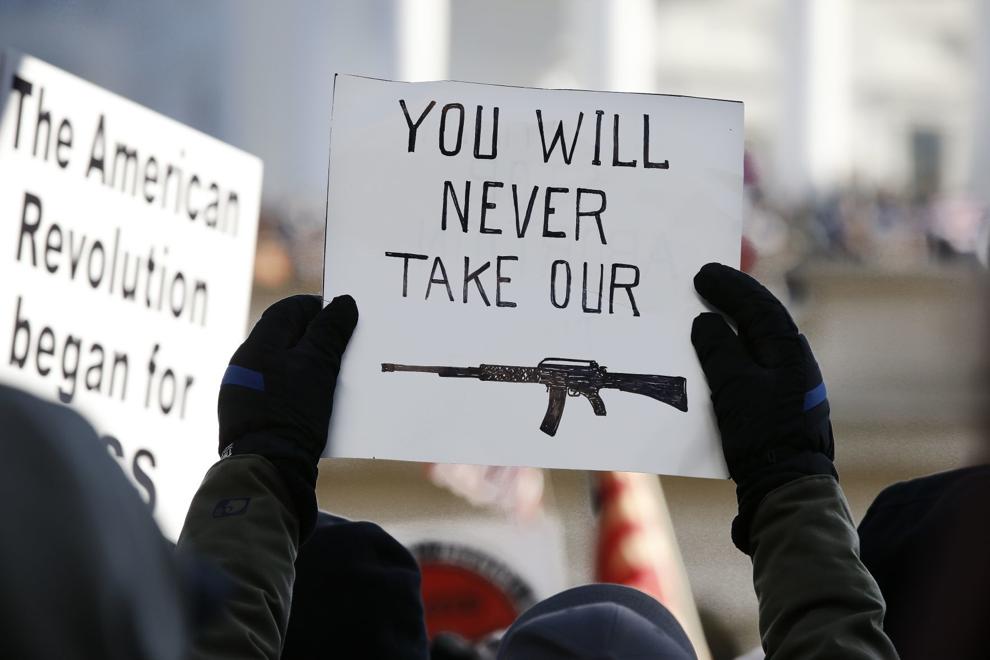 20200121_MET_GUNS_JW21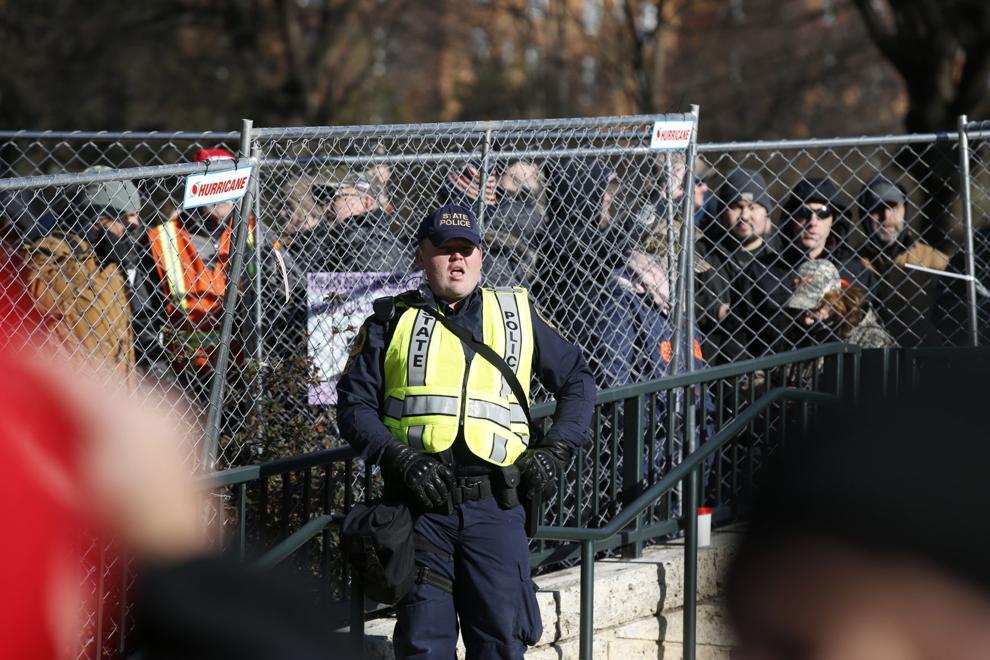 20200121_MET_GUNS_JW18
20200121_MET_GUNS_JW17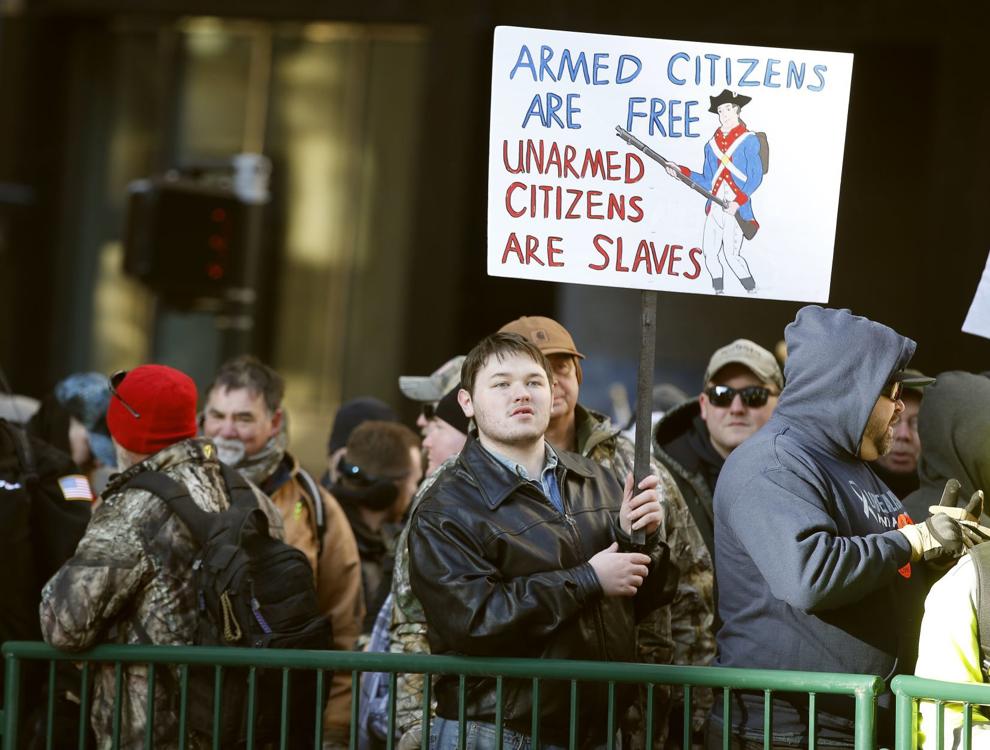 20200121_MET_GUNS_JW16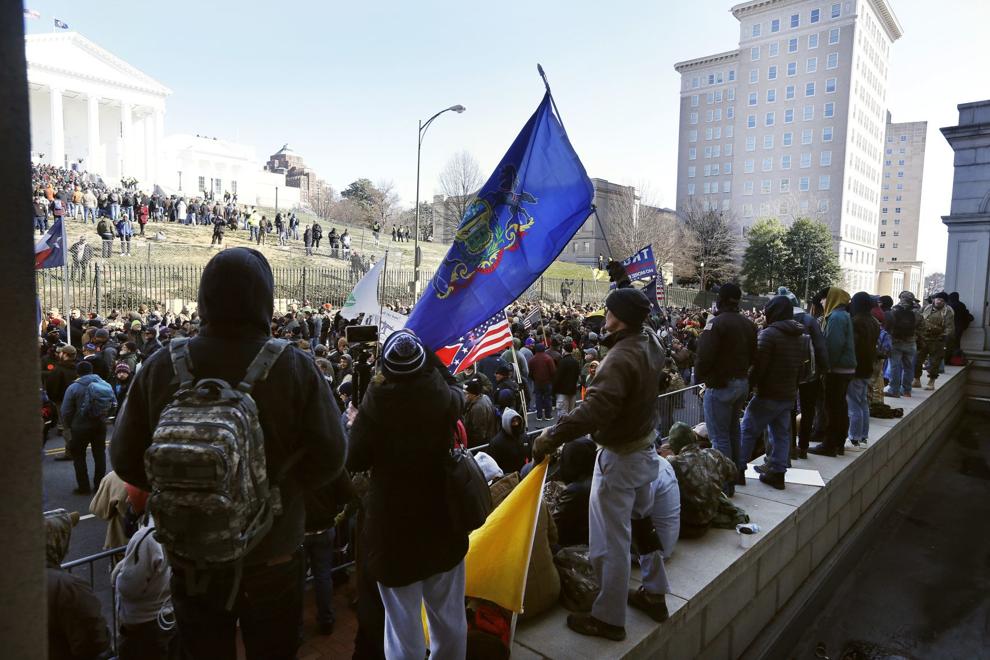 20200121_MET_GUNS_JW15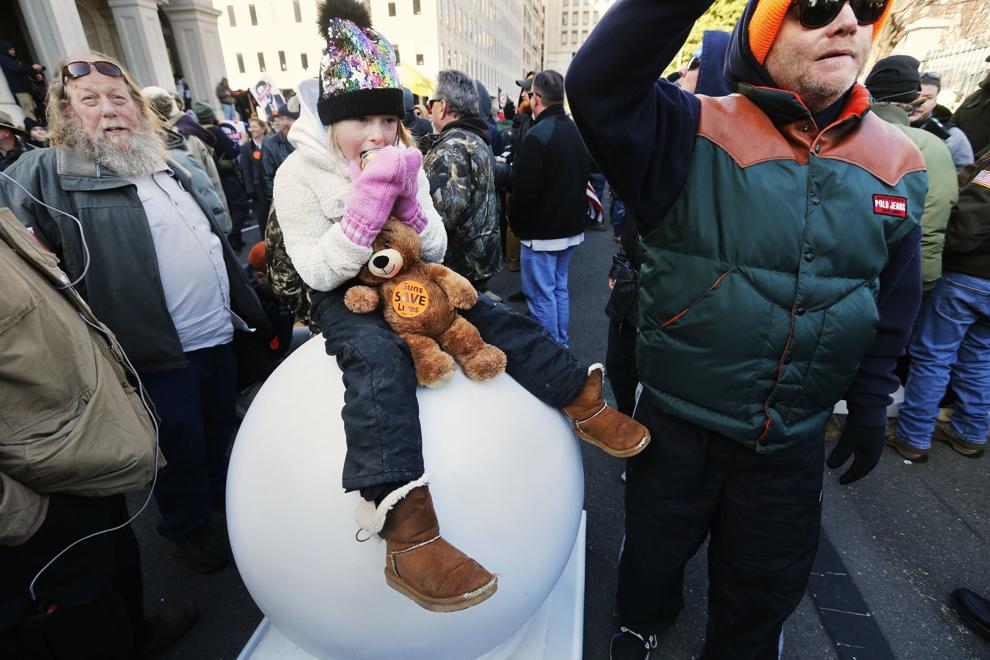 20200121_MET_GUNS_JW14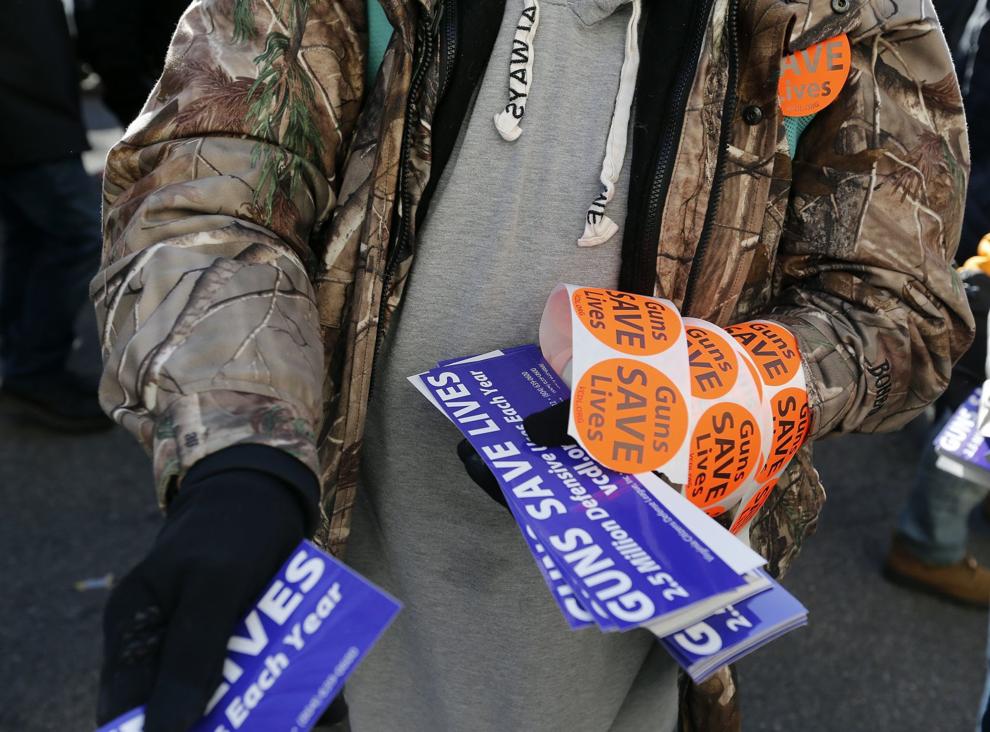 20200121_MET_GUNS_JW13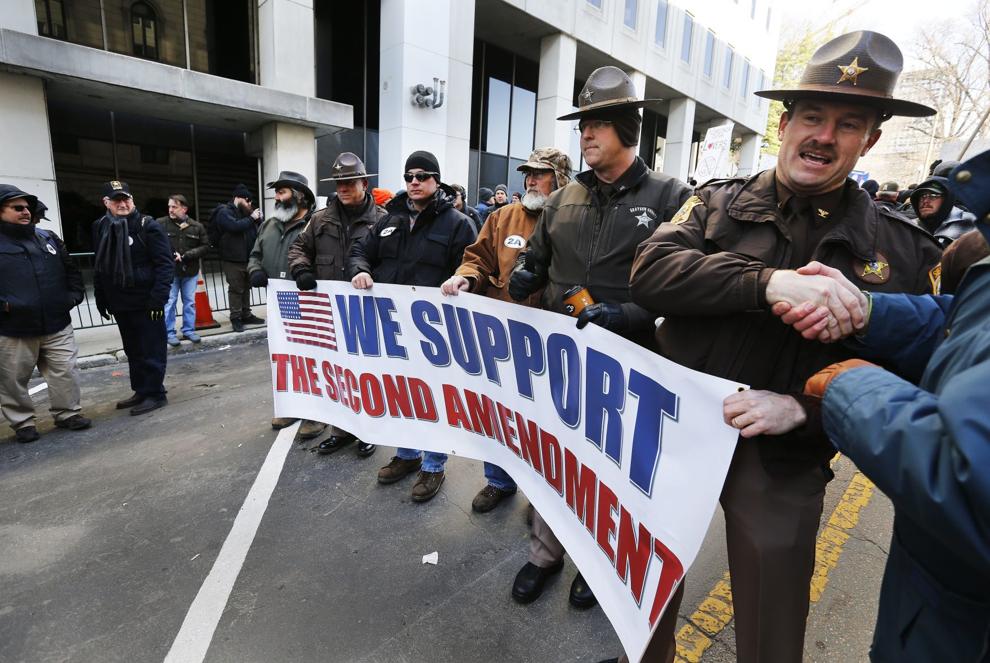 20200121_MET_GUNS_JW12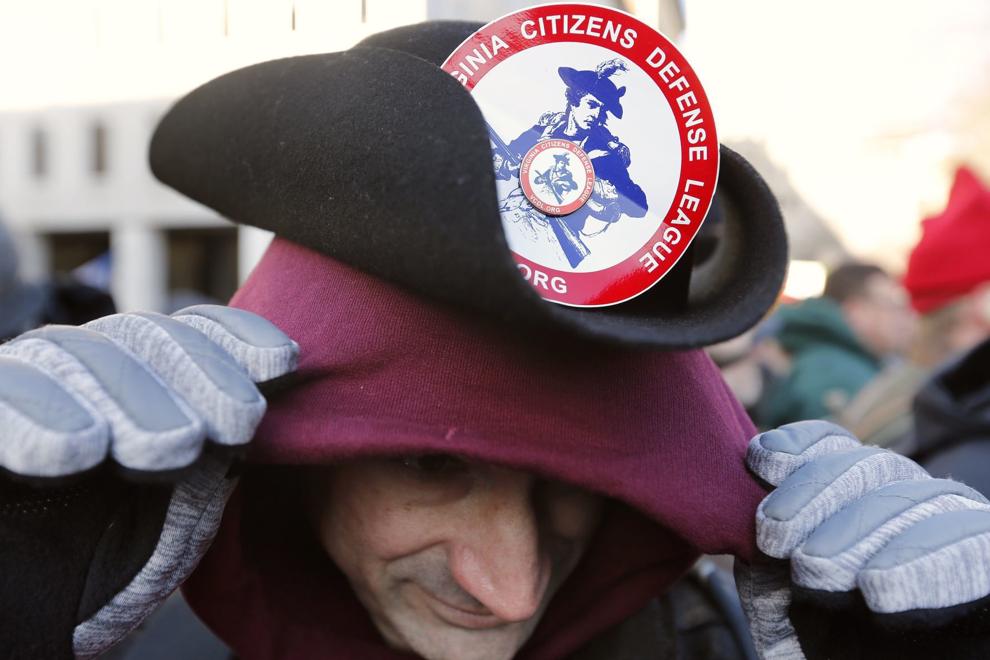 20200121_MET_GUNS_JW11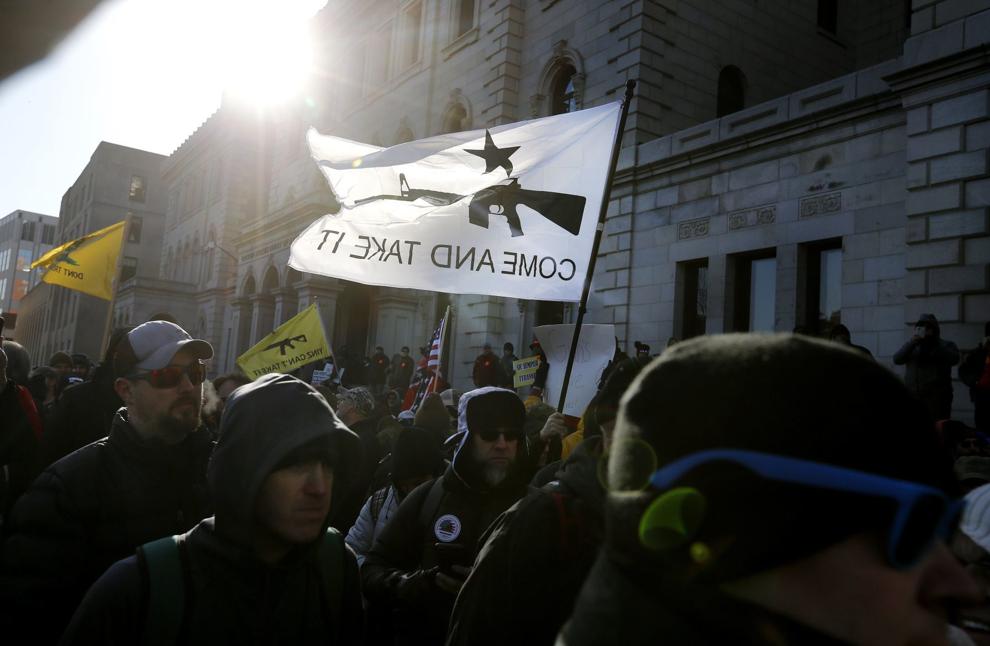 20200121_MET_GUNS_JW10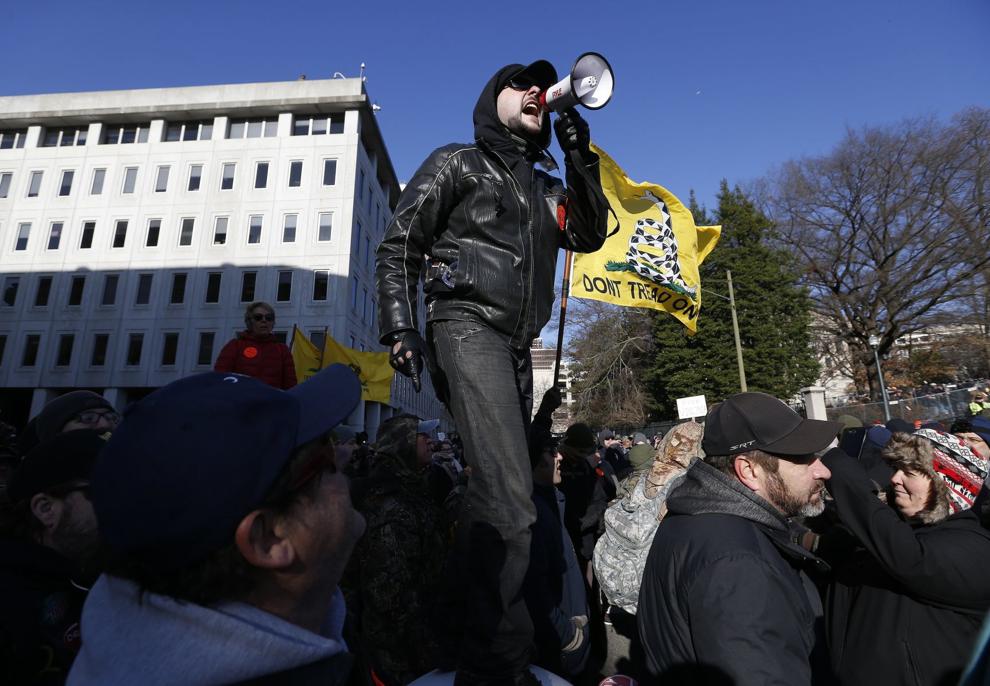 20200121_MET_GUNS_JW08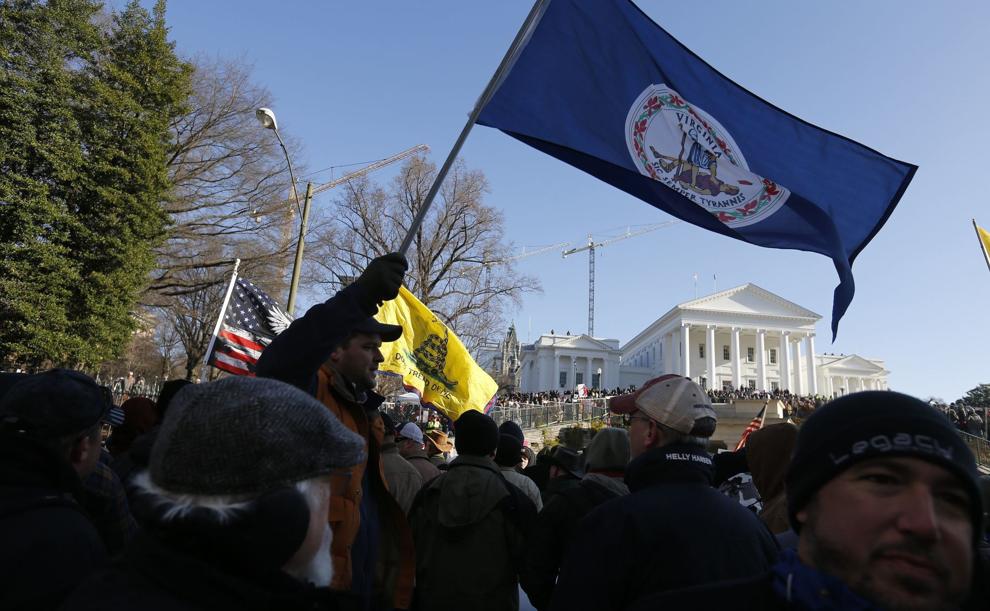 20200121_MET_GUNS_JW07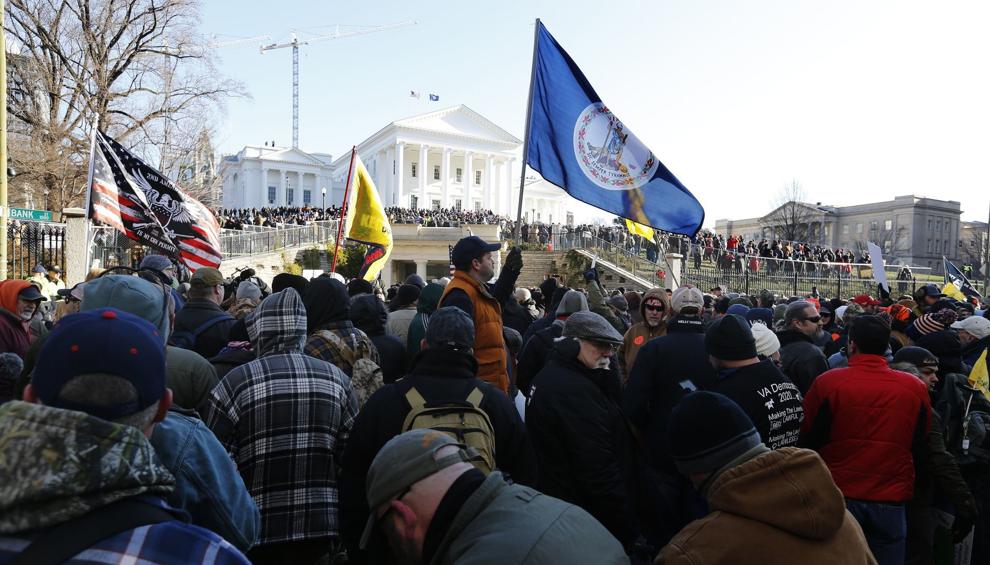 20200121_MET_GUNS_JW05
20200121_MET_GUNS_JW04
20200121_MET_GUNS_AWE14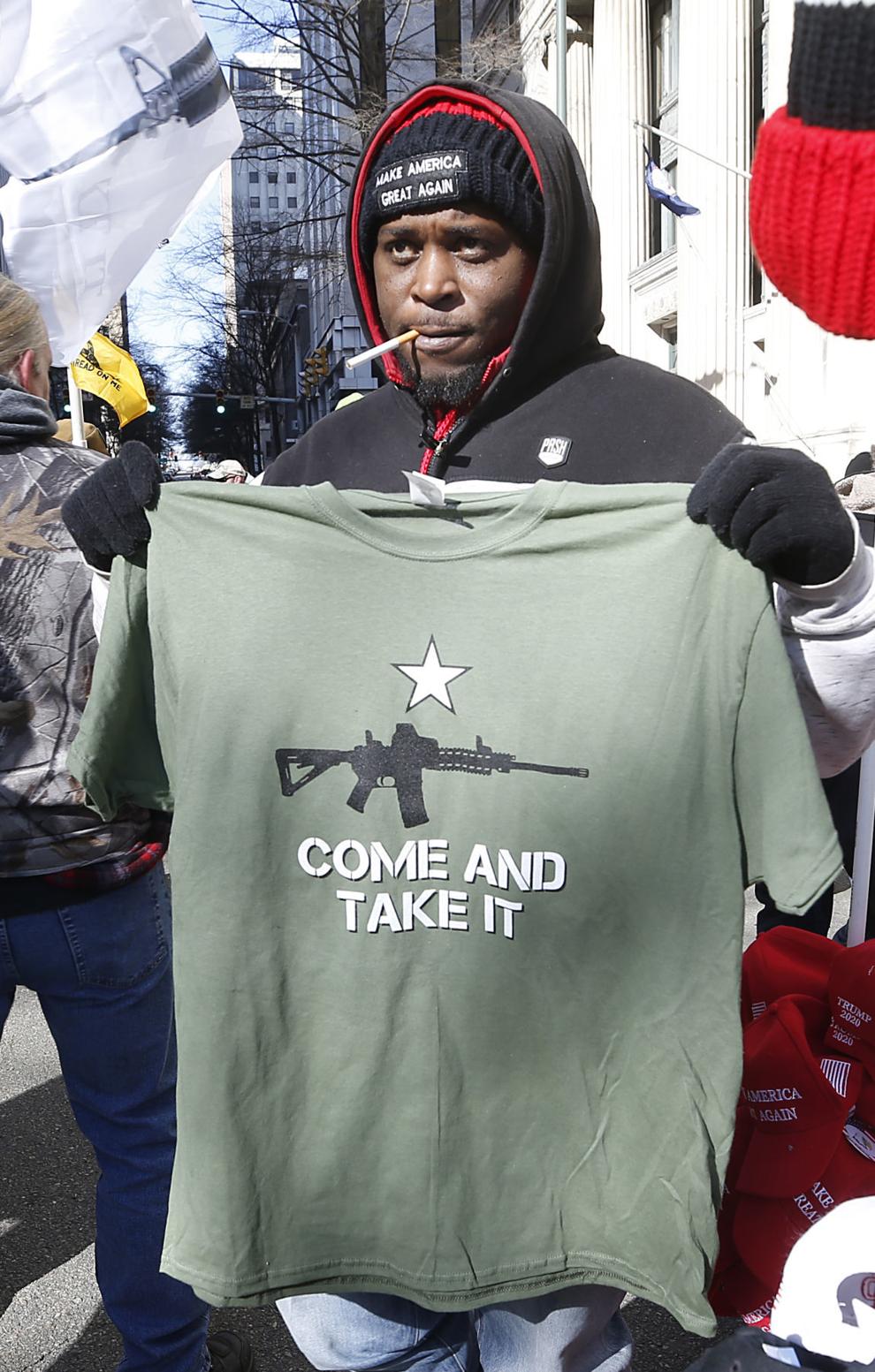 20200121_MET_GUNS_JW03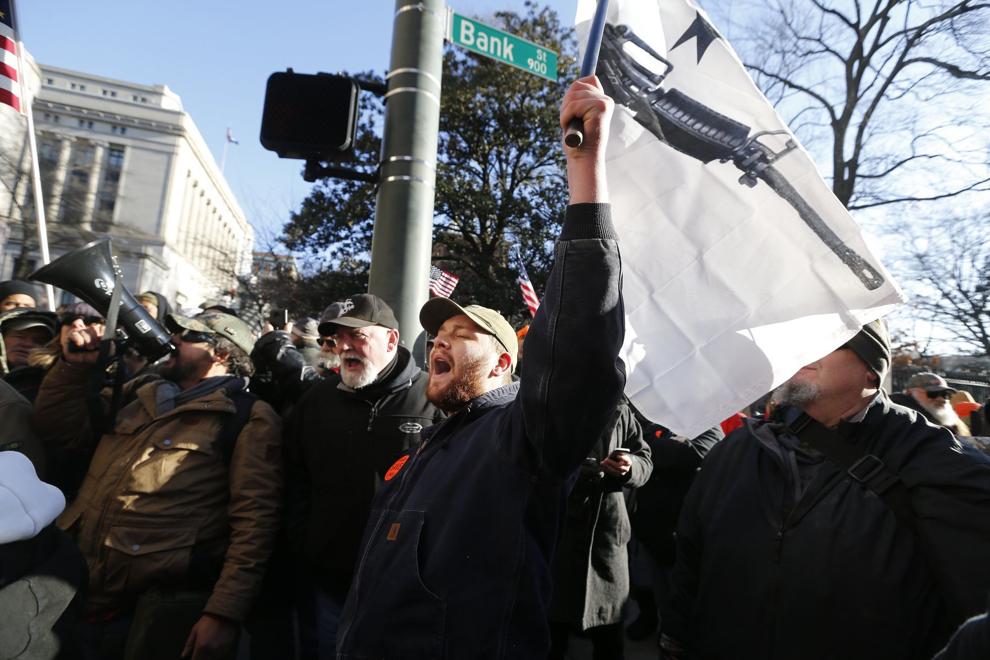 20200121_MET_GUNS_JW02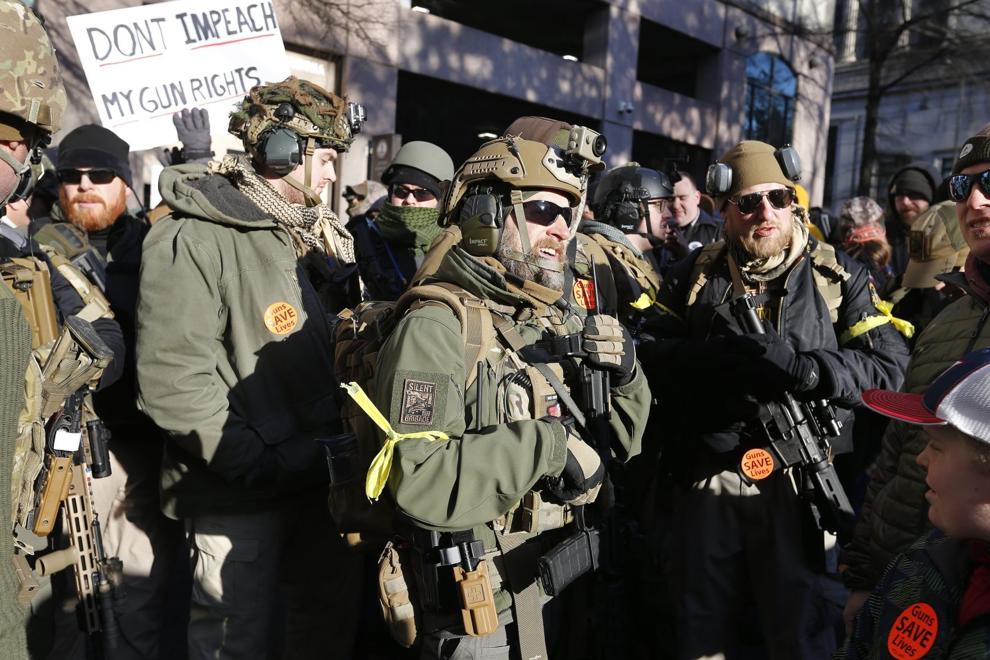 20200121_MET_GUNS_JW01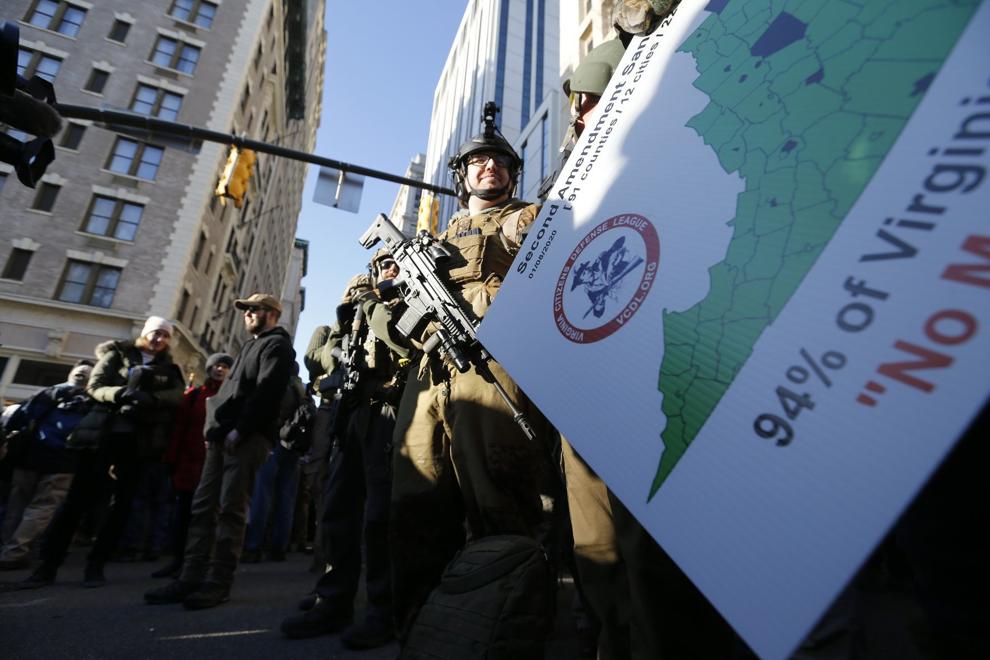 20200121_MET_GUNS_AWE12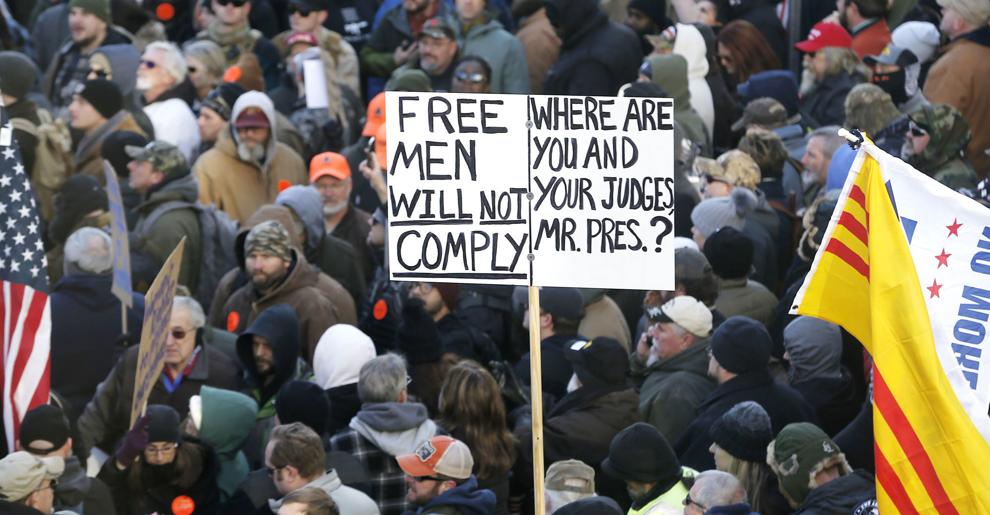 20200121_MET_GUNS_AWE11
20200121_MET_GUNS_JM18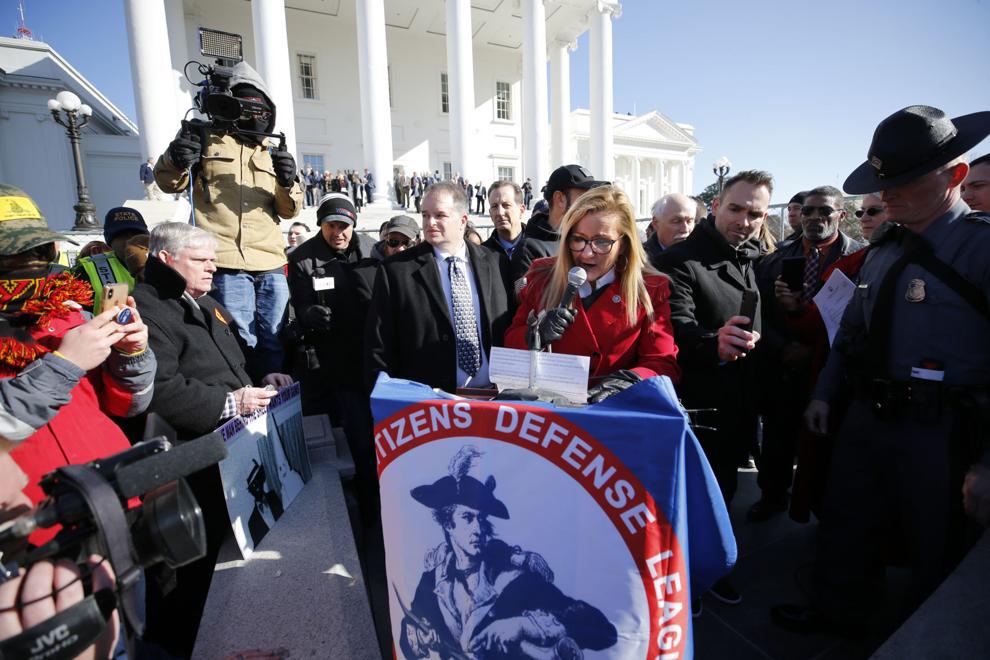 20200121_MET_GUNS_JM17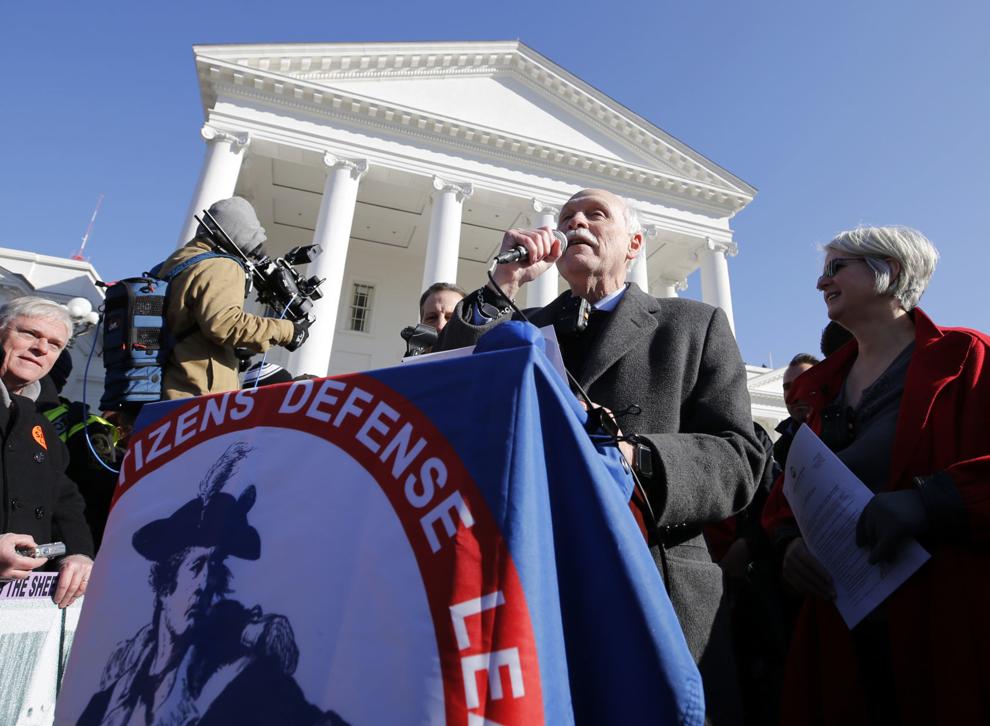 20200121_MET_GUNS_JM15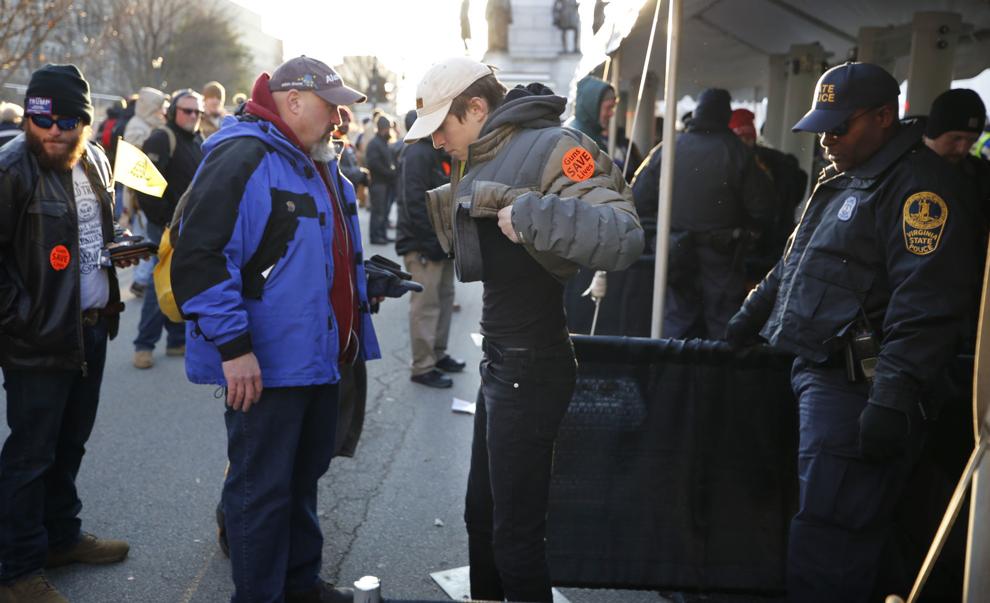 20200121_MET_GUNS_JM16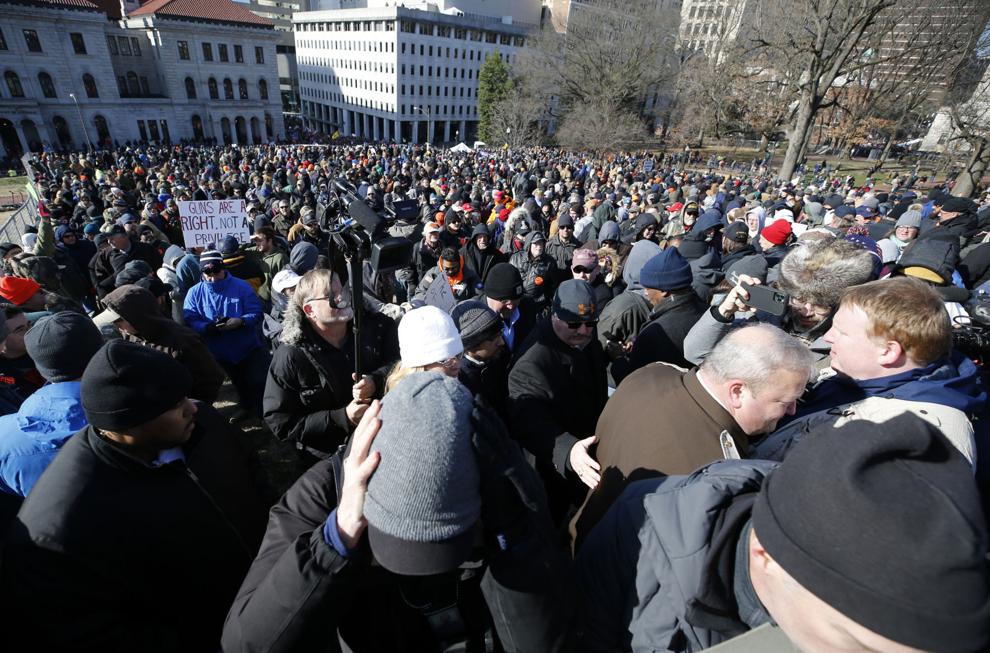 20200121_MET_GUNS_JM13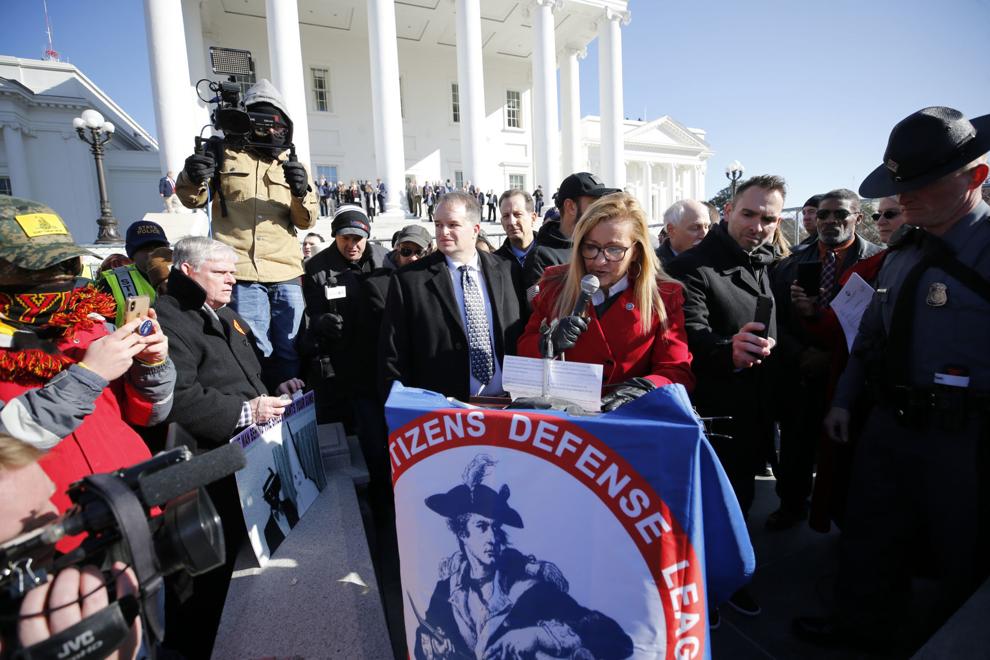 20200121_MET_GUNS_JM09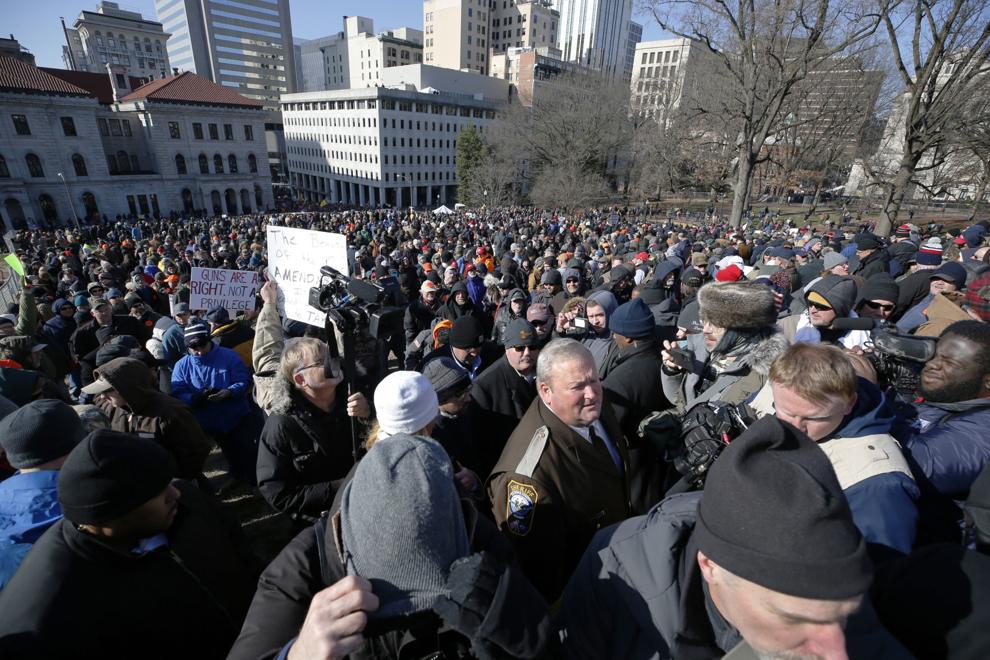 20200121_MET_GUNS_JM08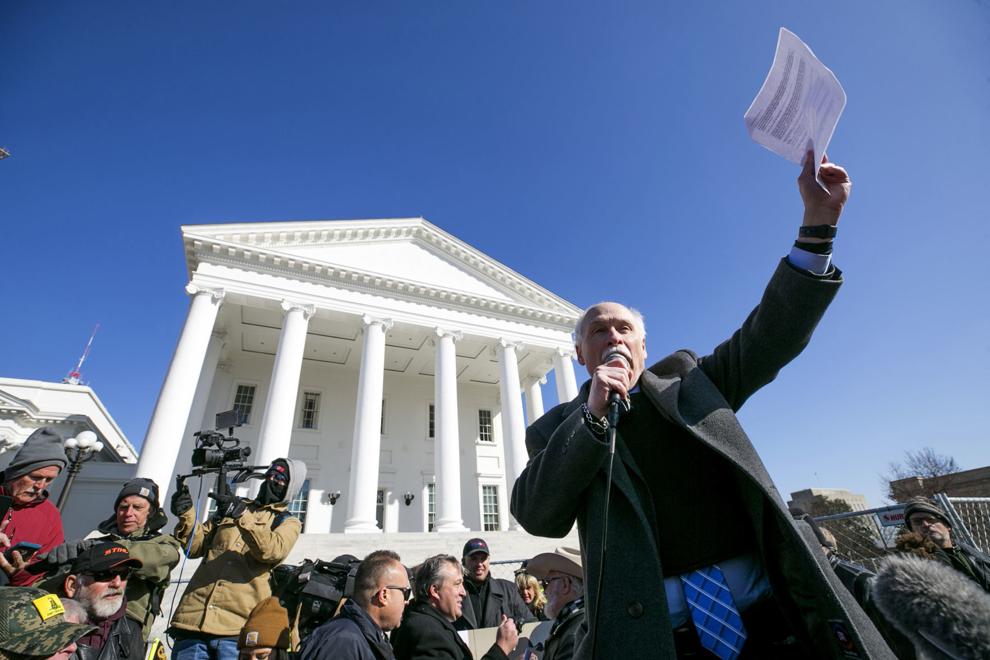 20200121_MET_GUNS_JM07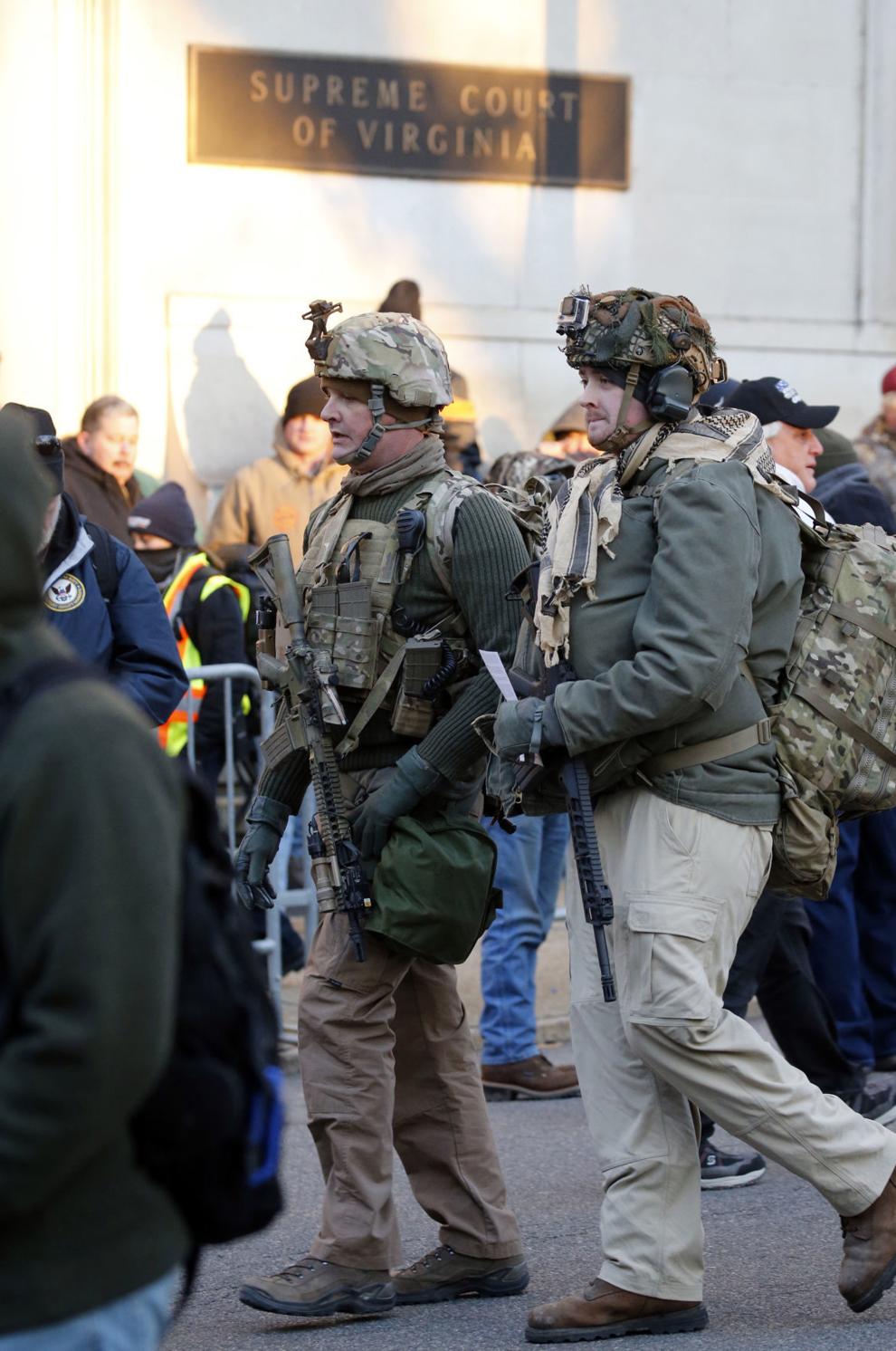 20200121_MET_GUNS_JM04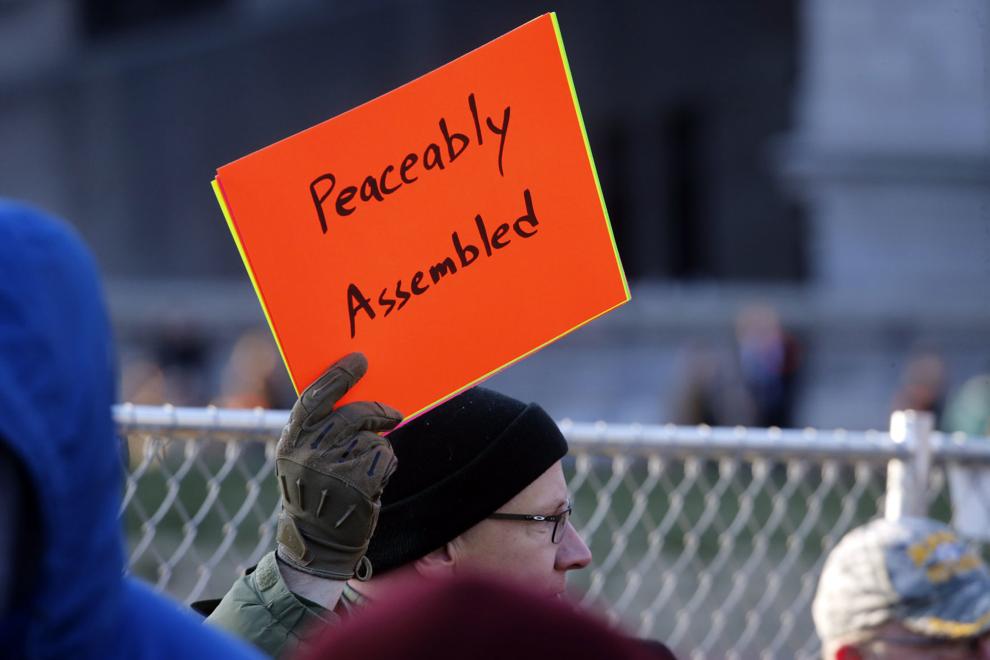 20200121_MET_GUNS_JM05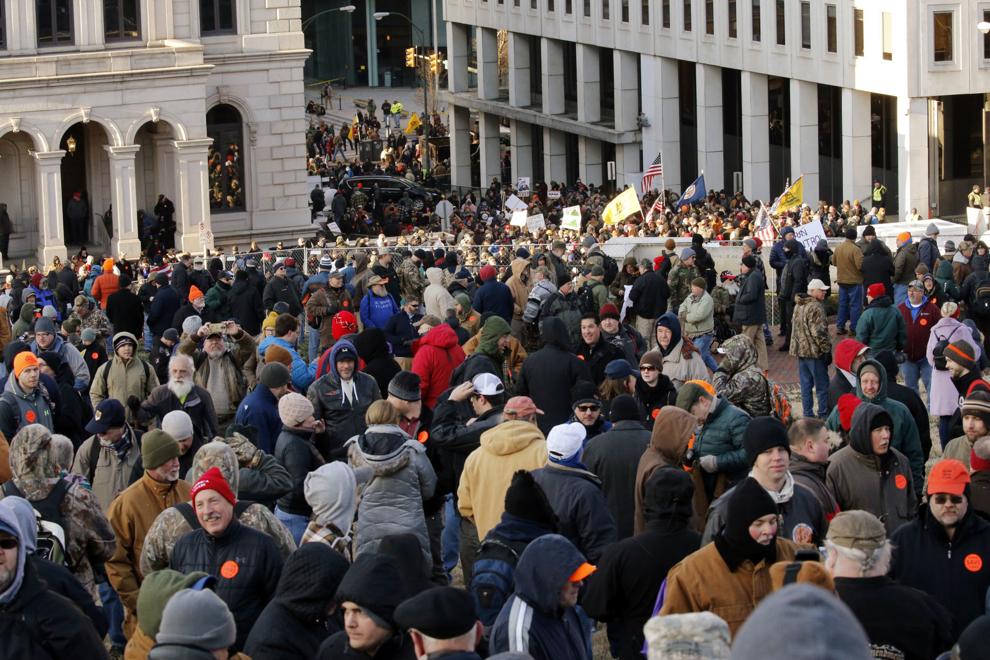 20200121_MET_GUNS_JM01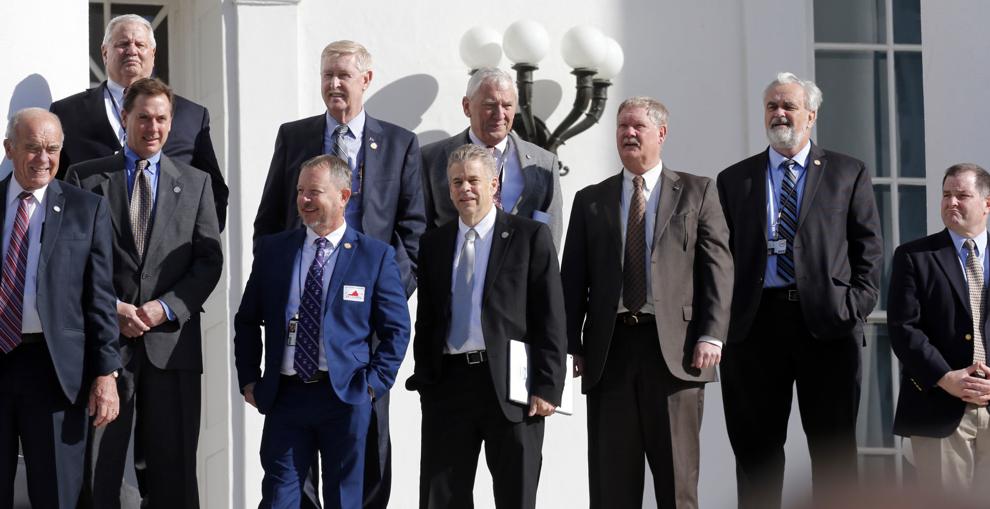 20200121_MET_GUNS_JM02

20200121_MET_GUNS_AWE06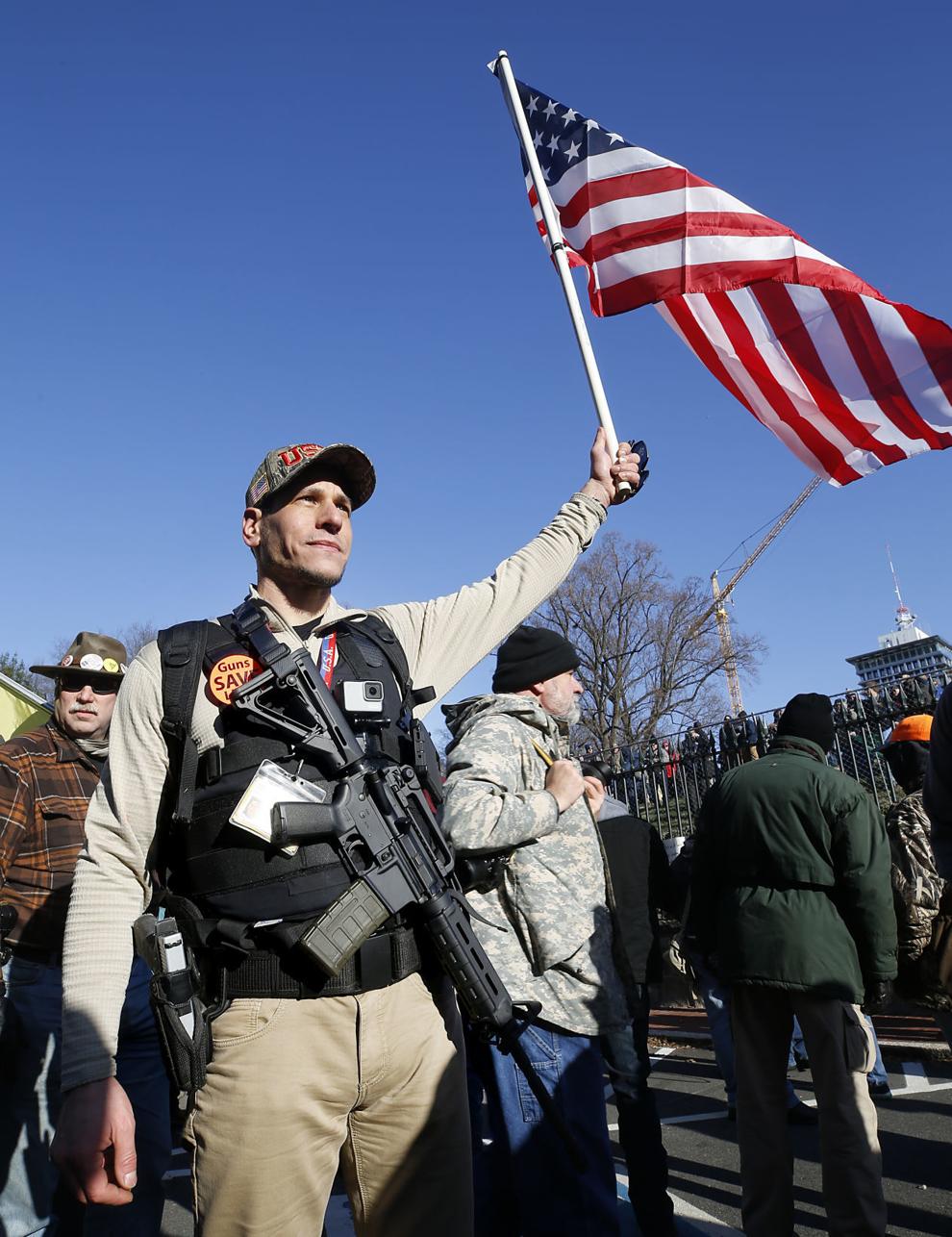 pro-gun rally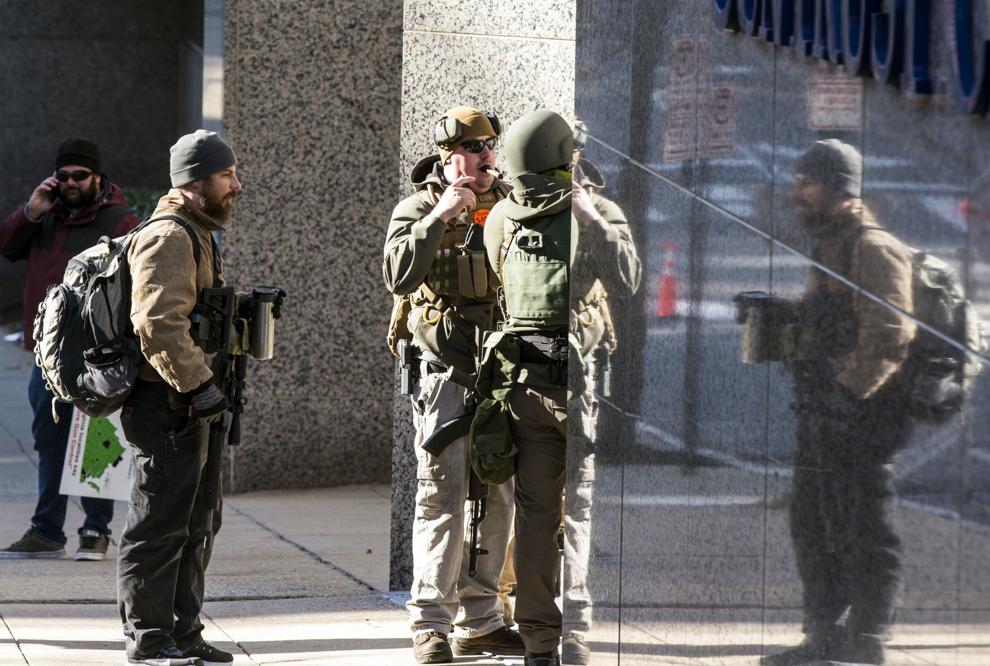 20200121_MET_GUNS_AWE04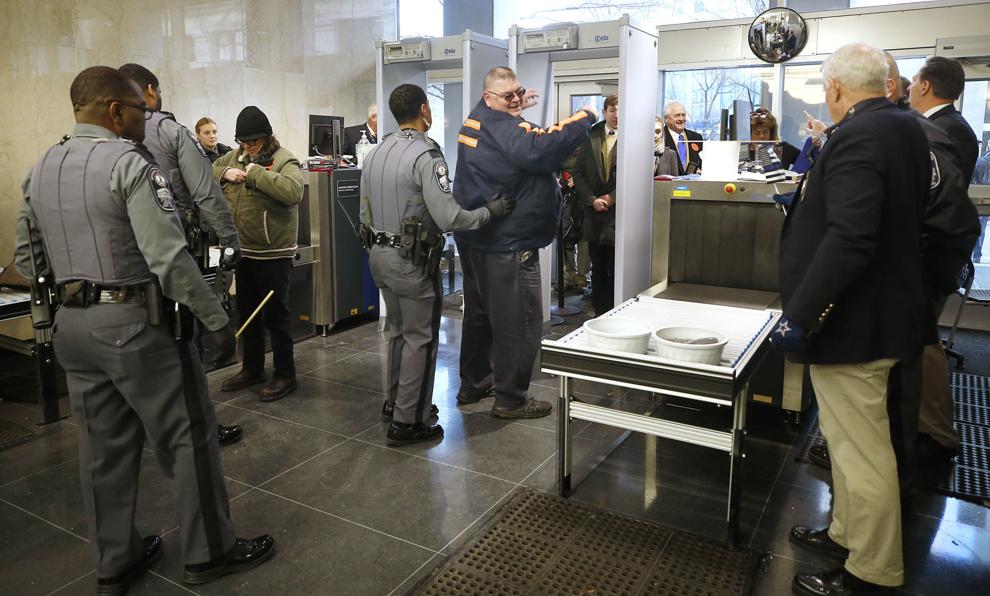 pro-gun rally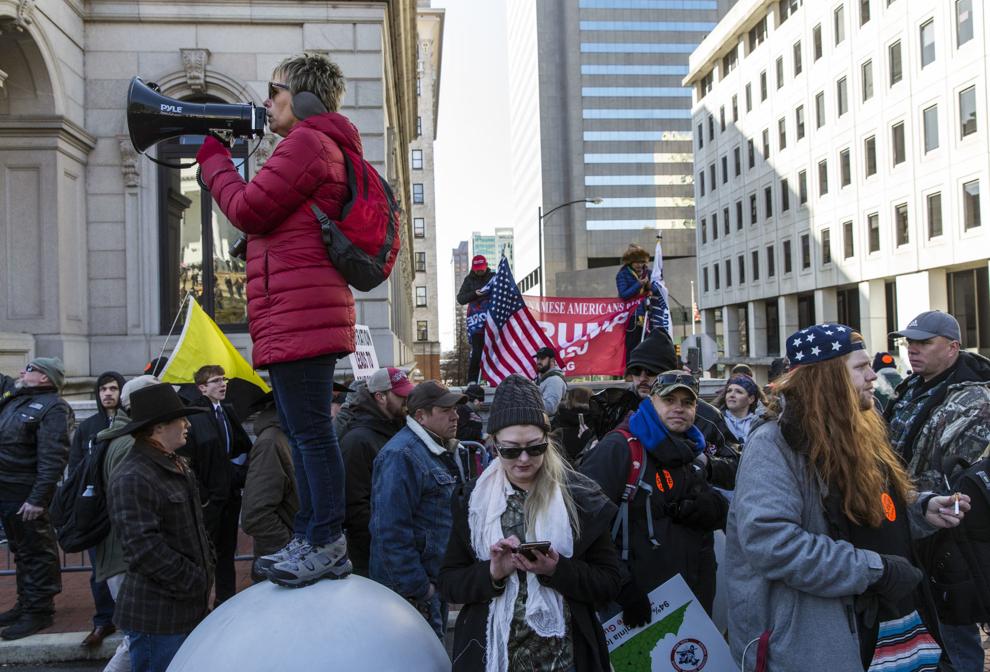 pro-gun rally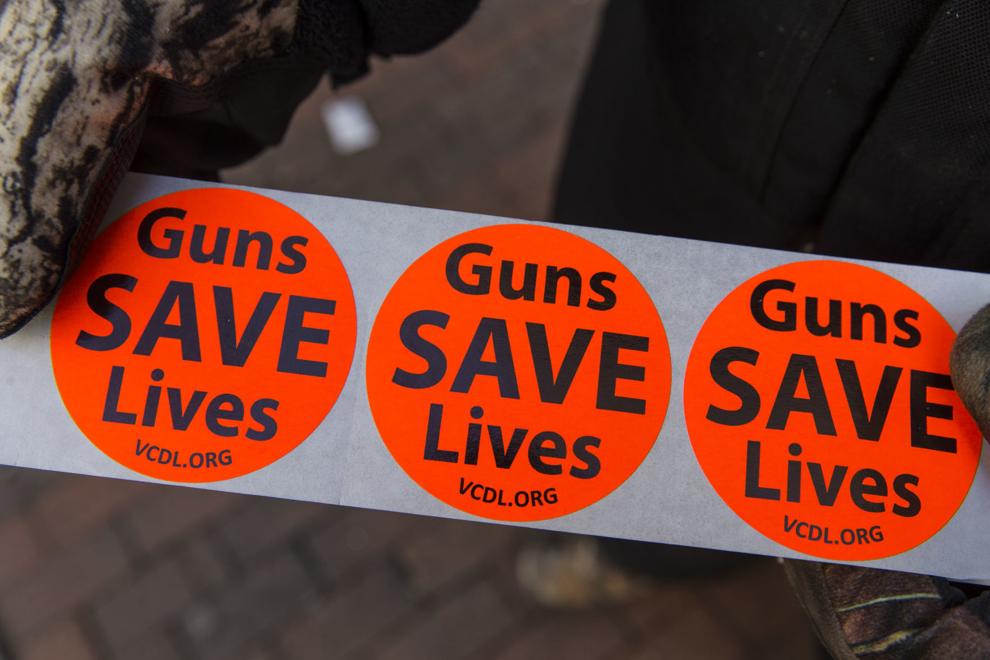 pro-gun rally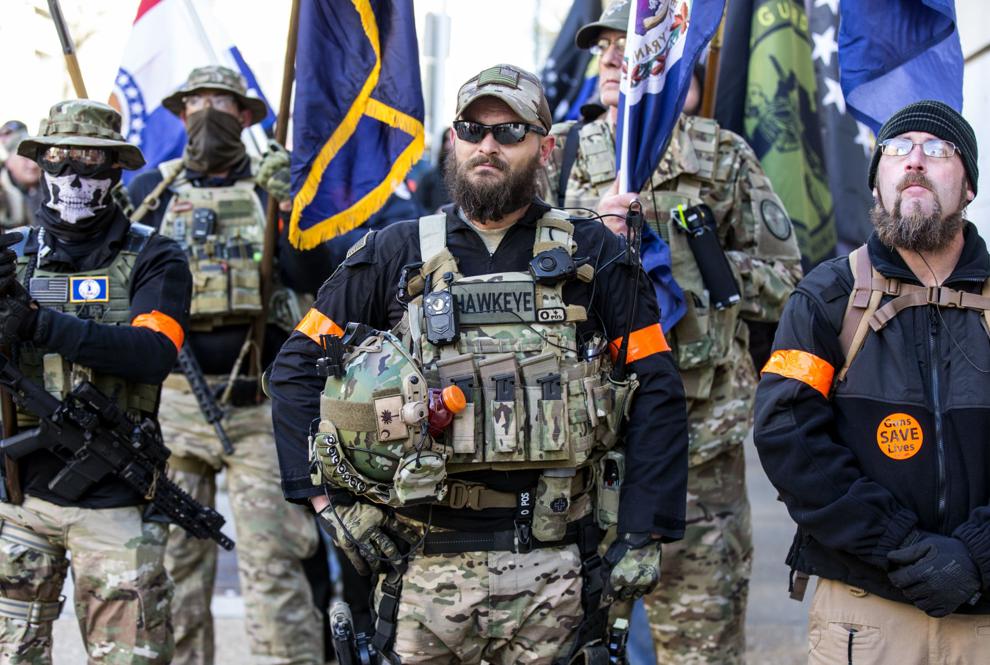 pro-gun rally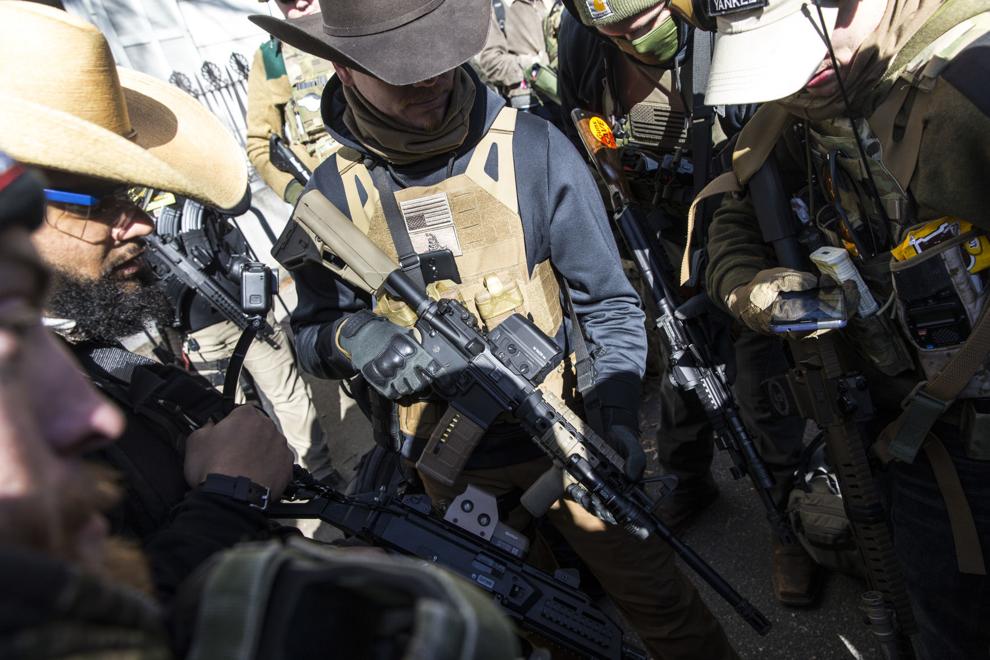 pro-gun rally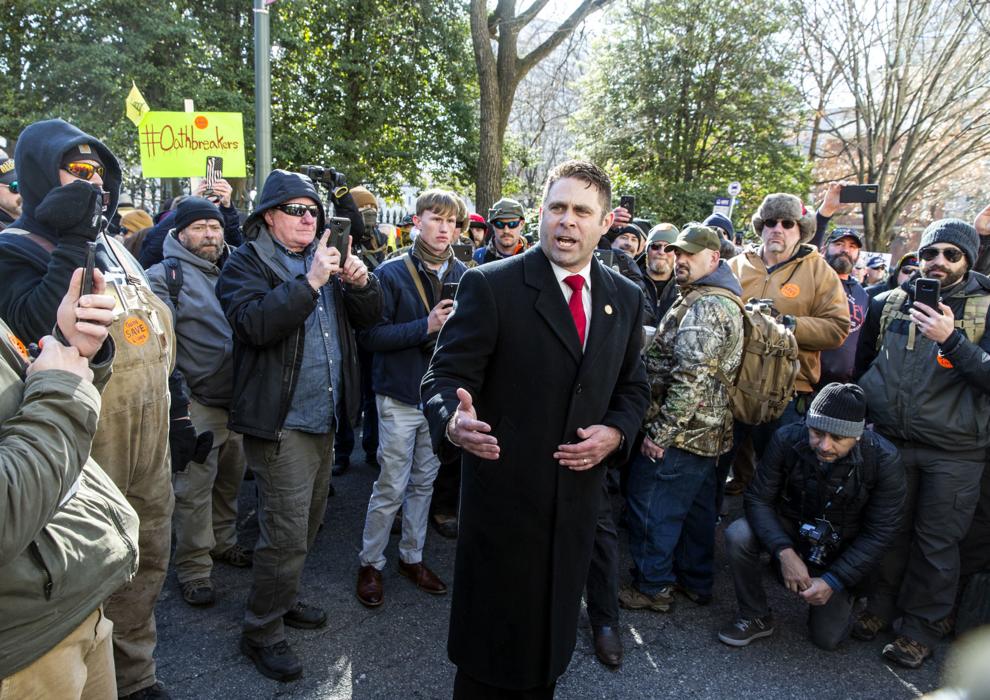 pro-gun rally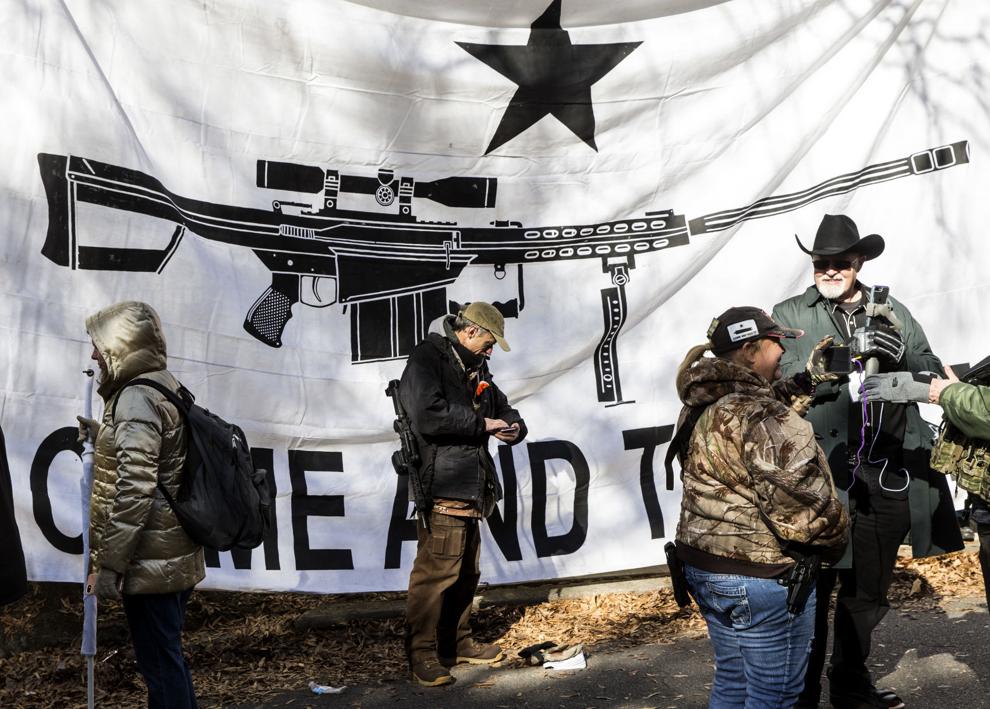 pro-gun rally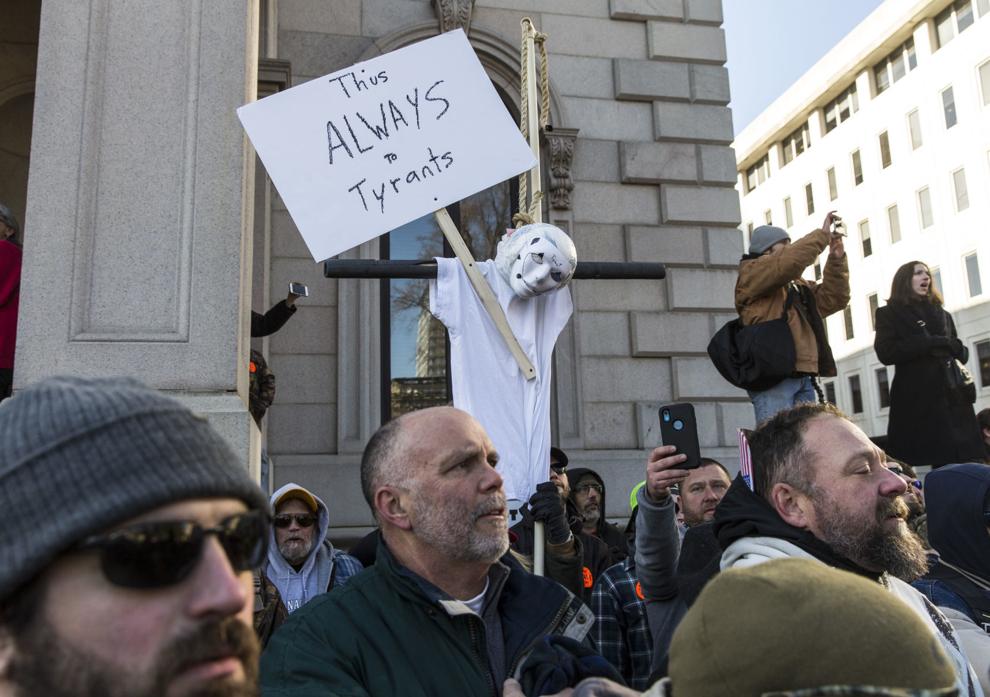 pro-gun rally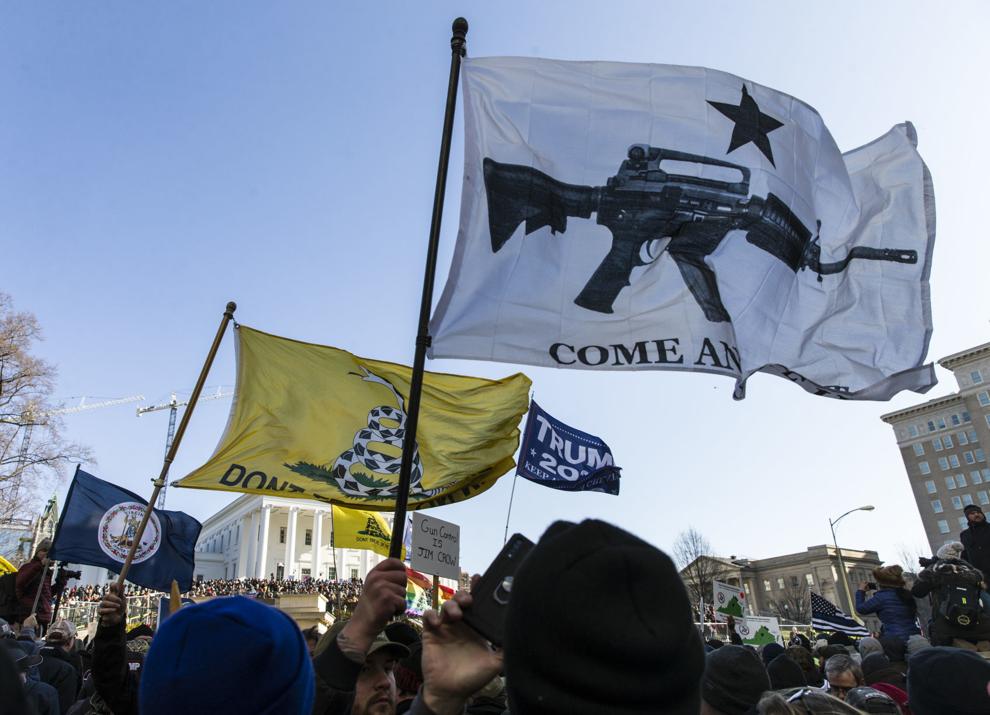 pro-gun rally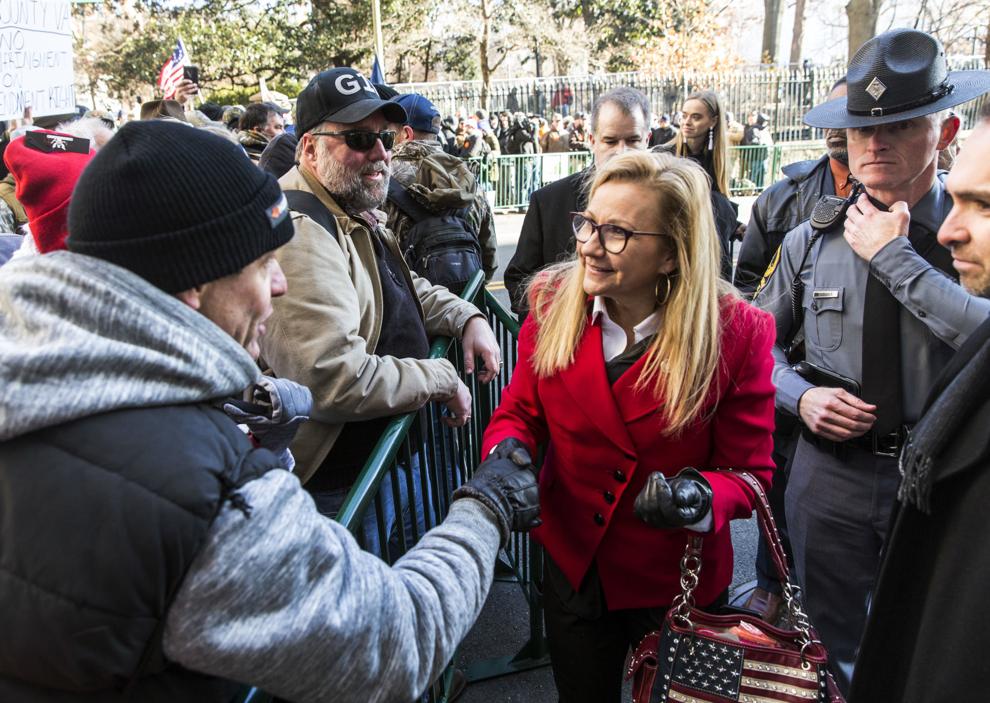 pro-gun rally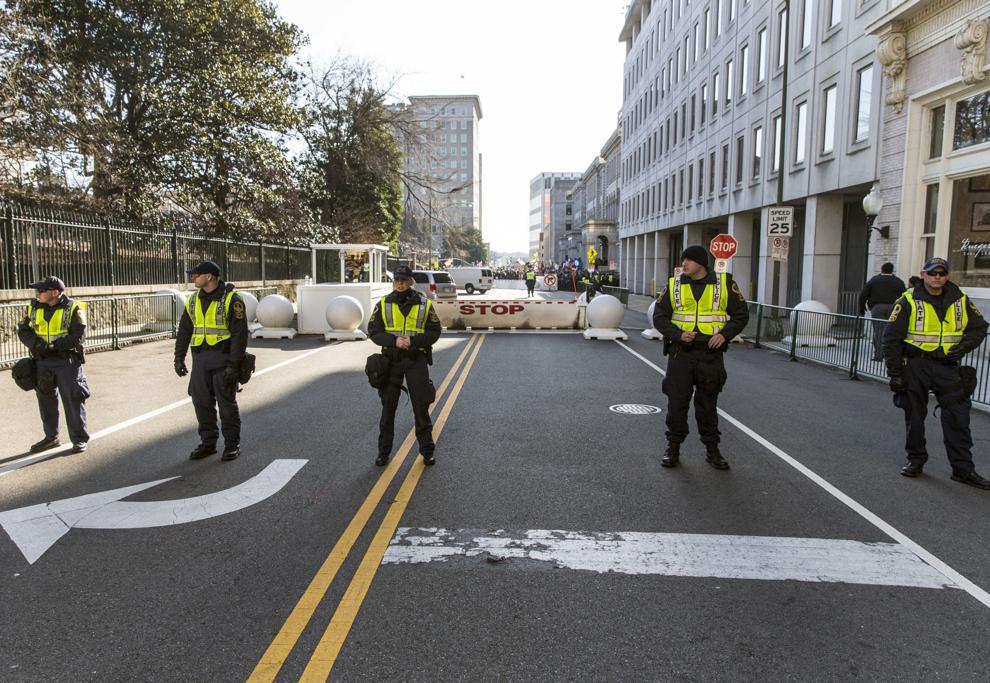 20200121_MET_GUNS_AWE02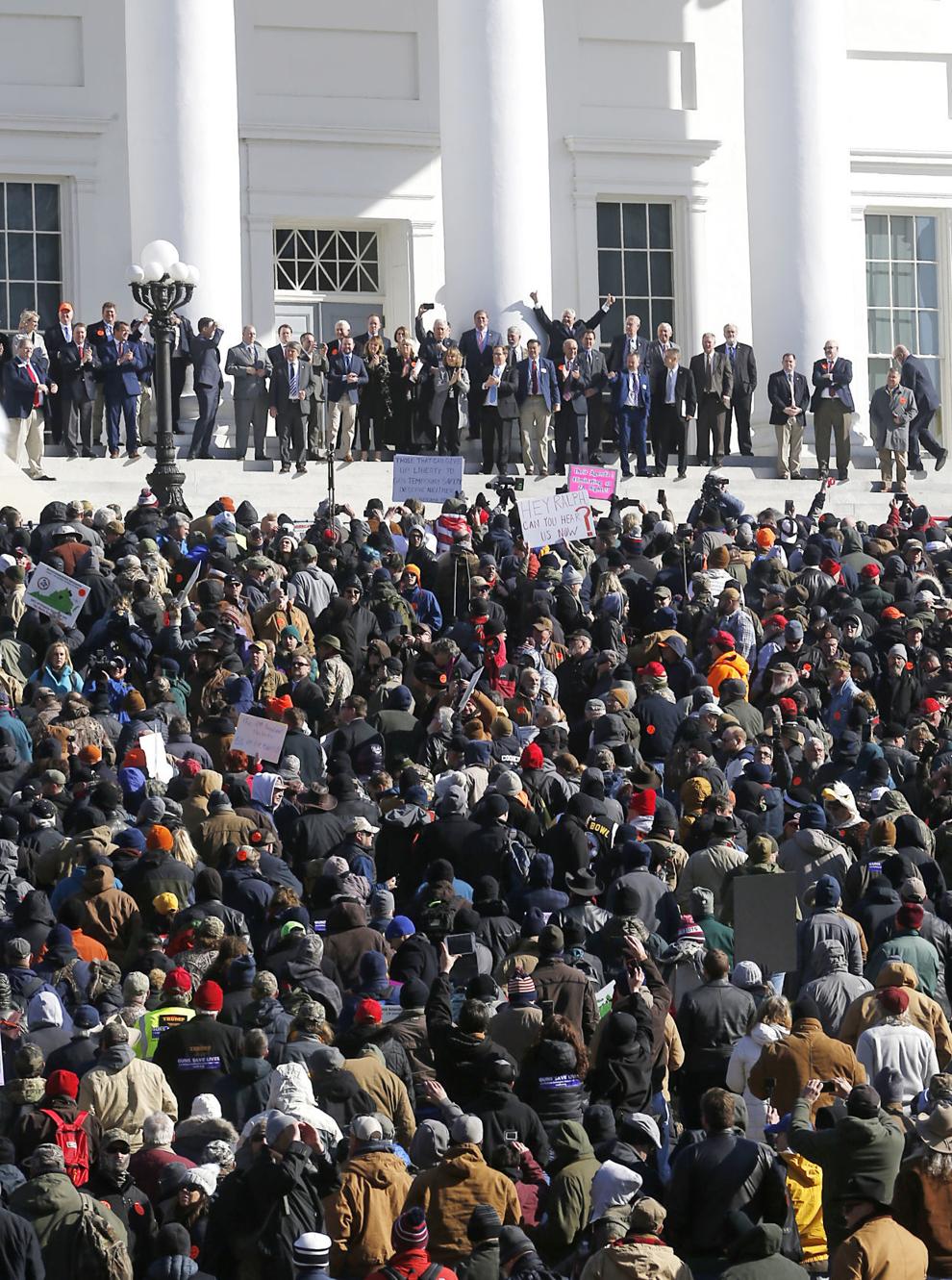 guns rally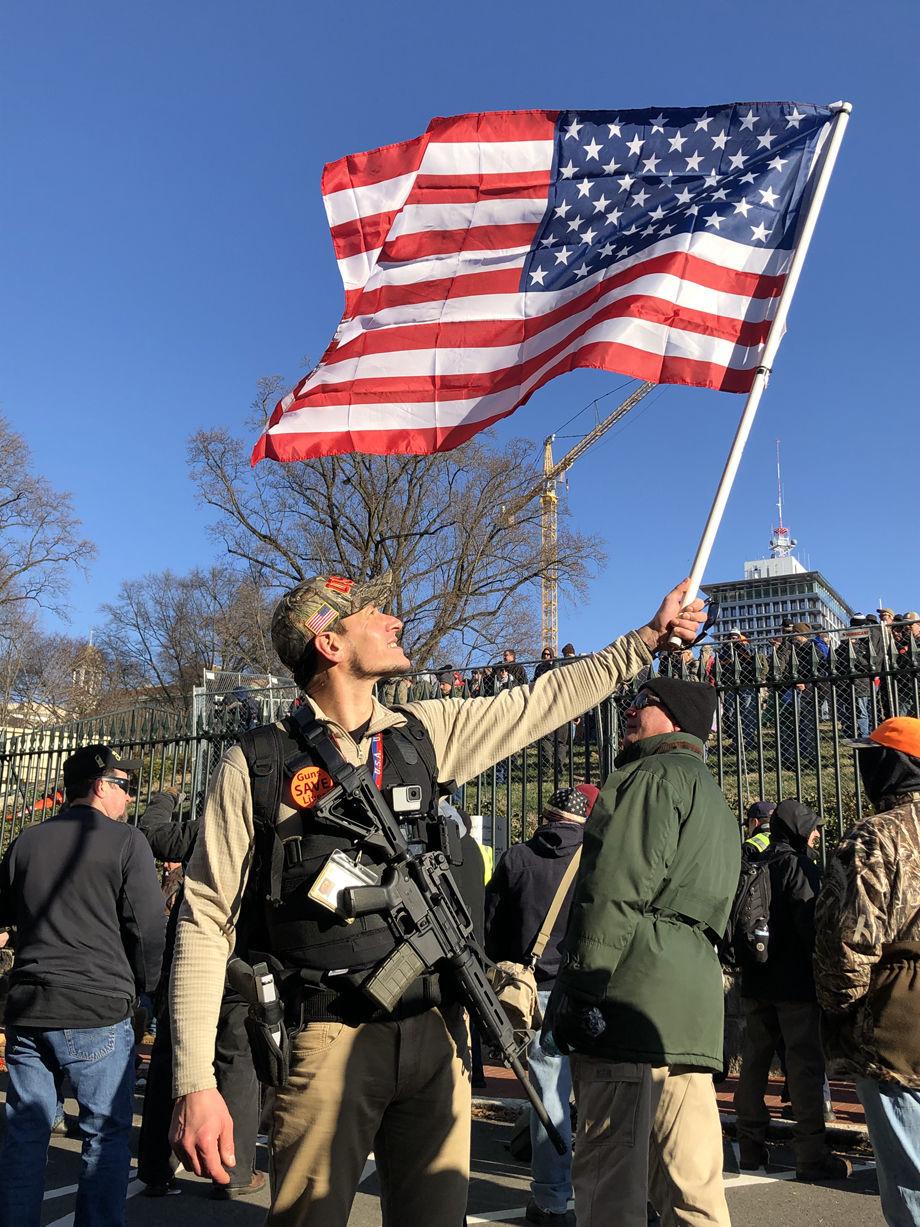 gun rally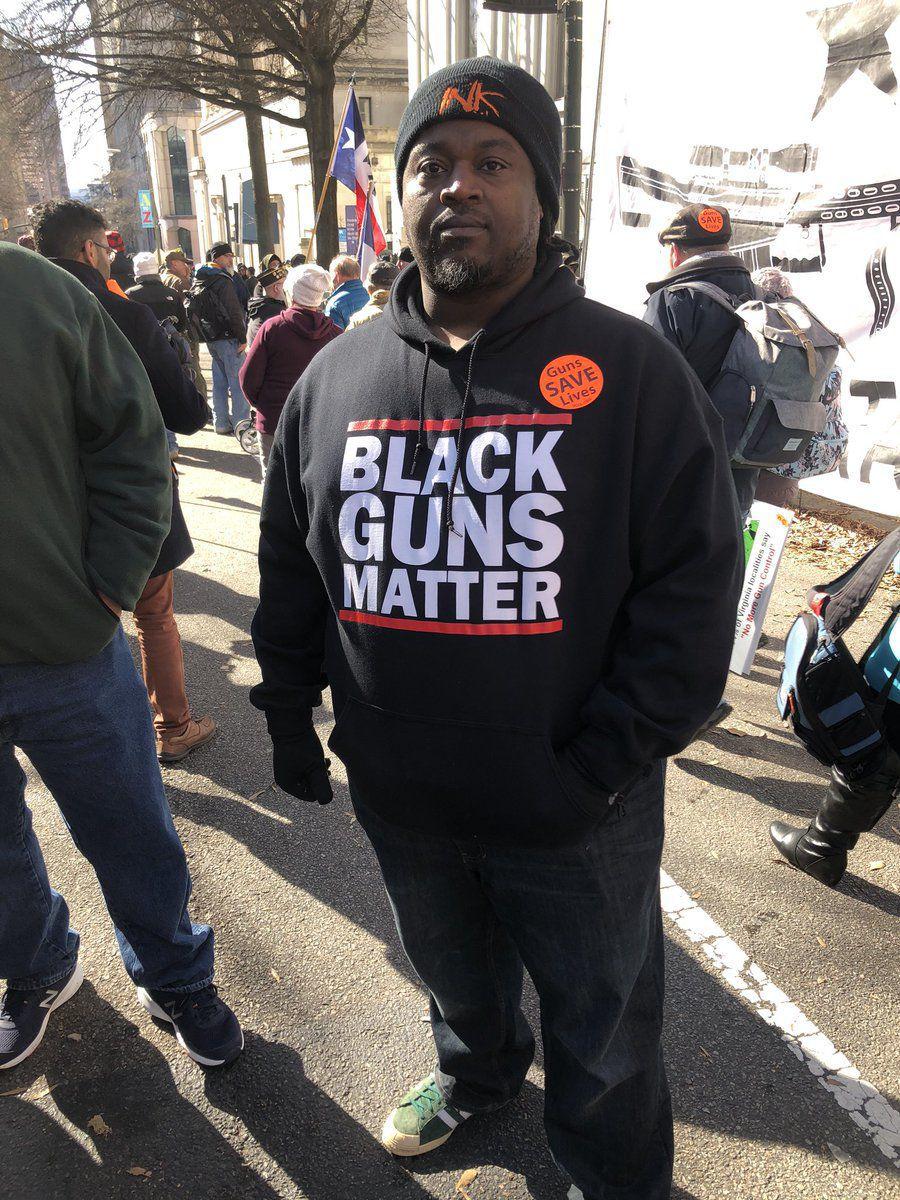 gun rally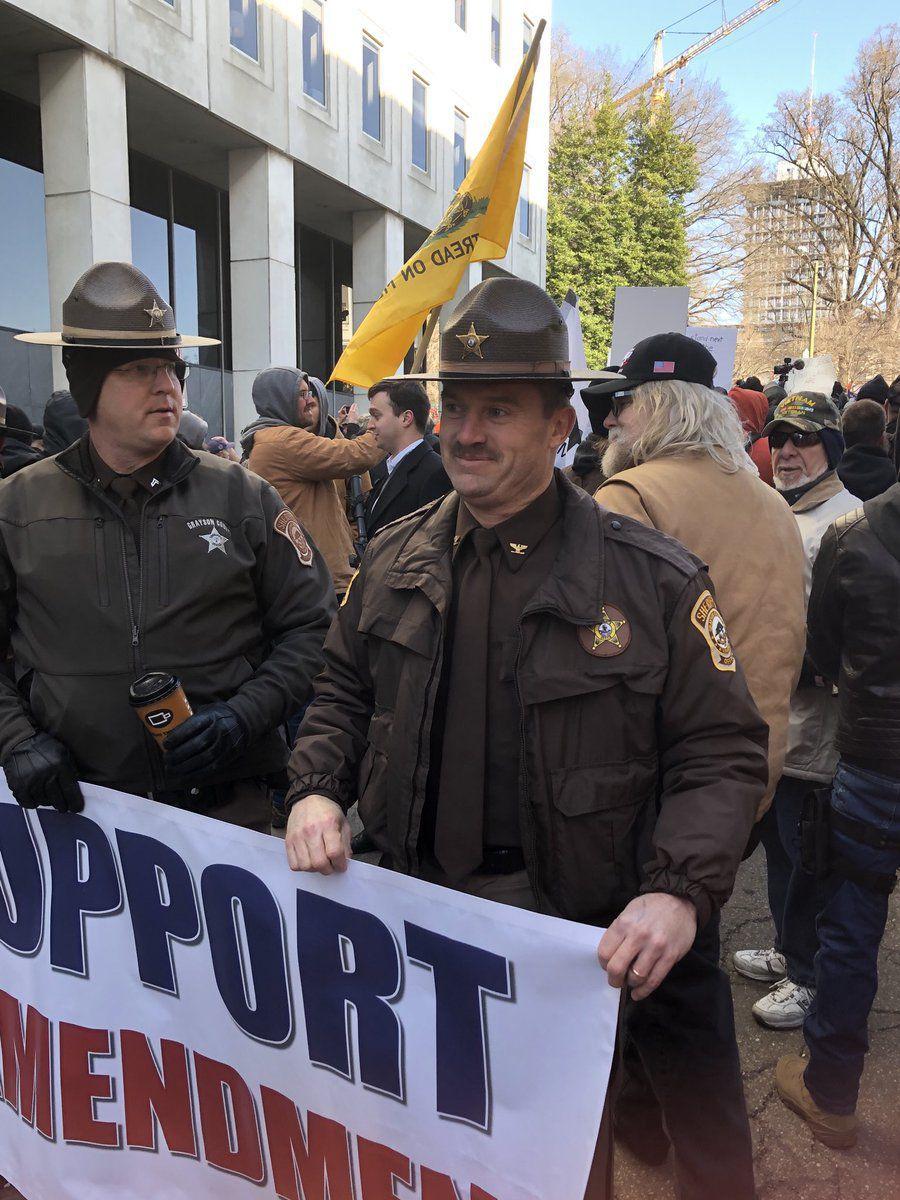 20200121_MET_GUNS_BB24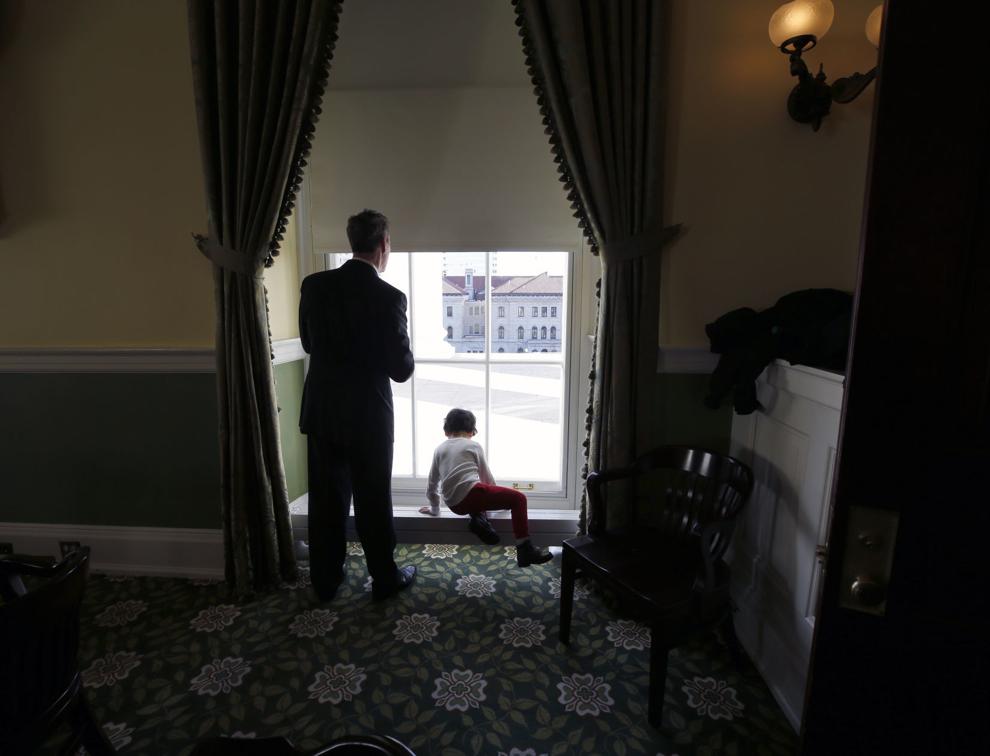 20200121_MET_GUNS_BB23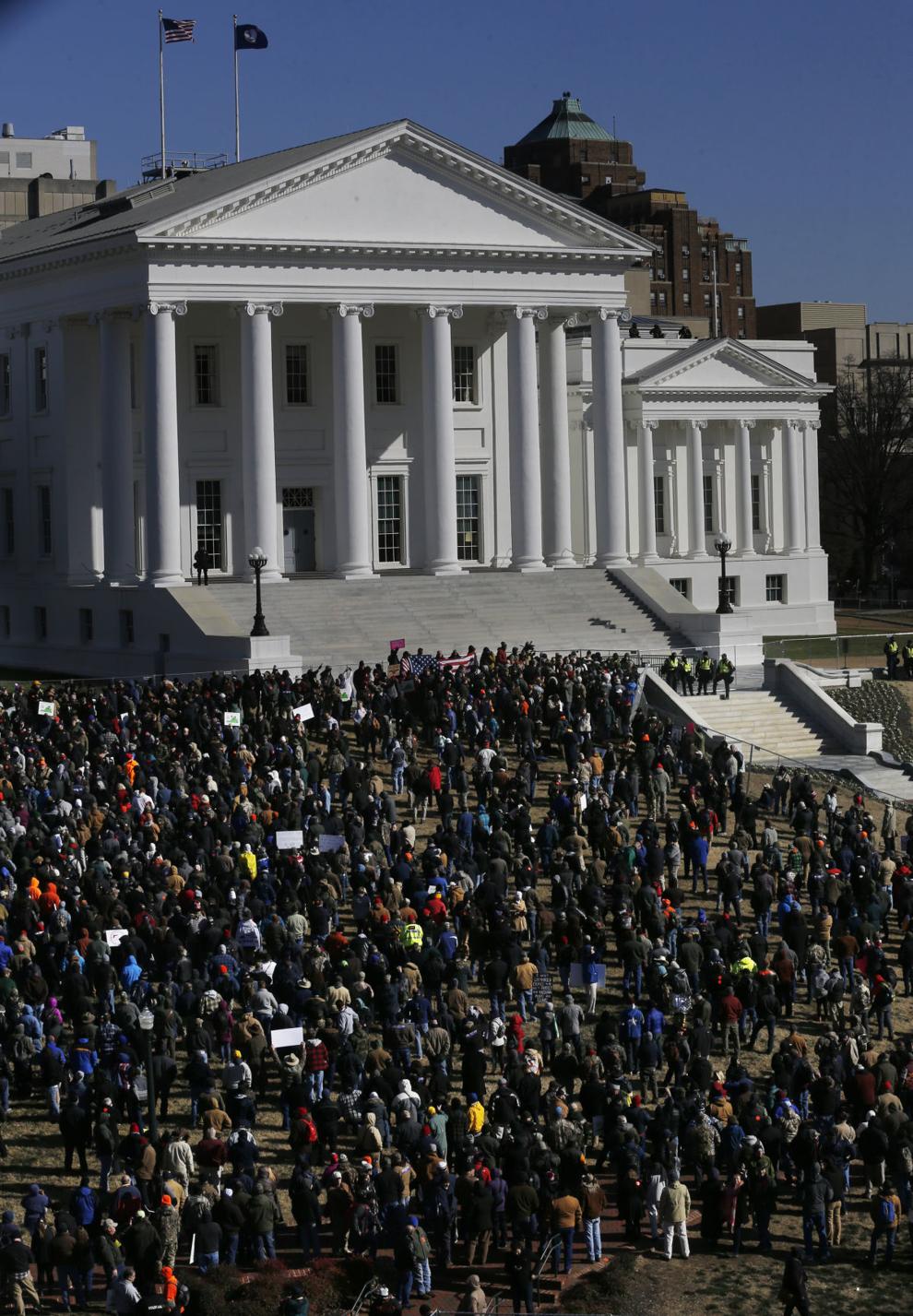 20200121_MET_GUNS_BB22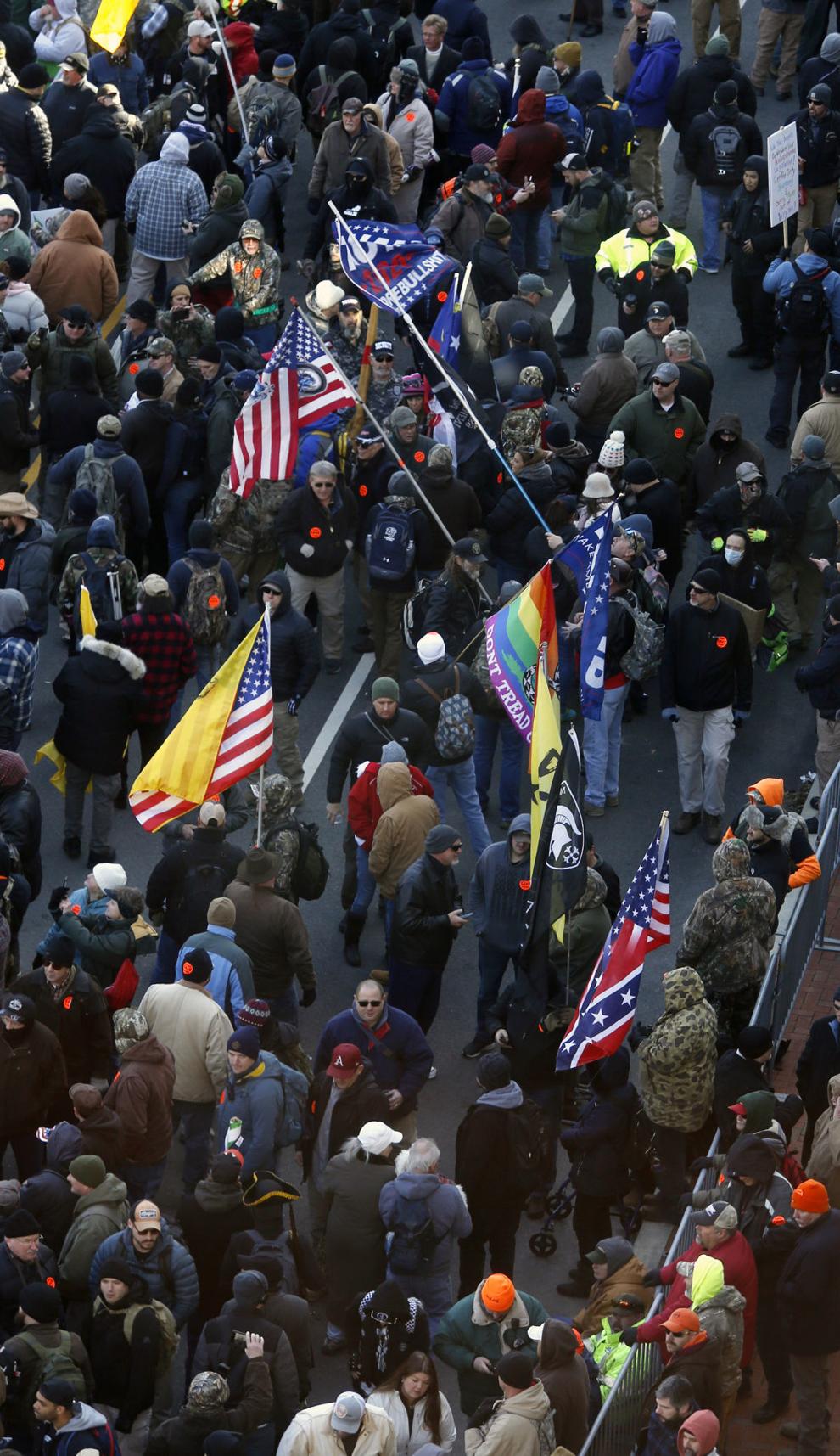 gun rally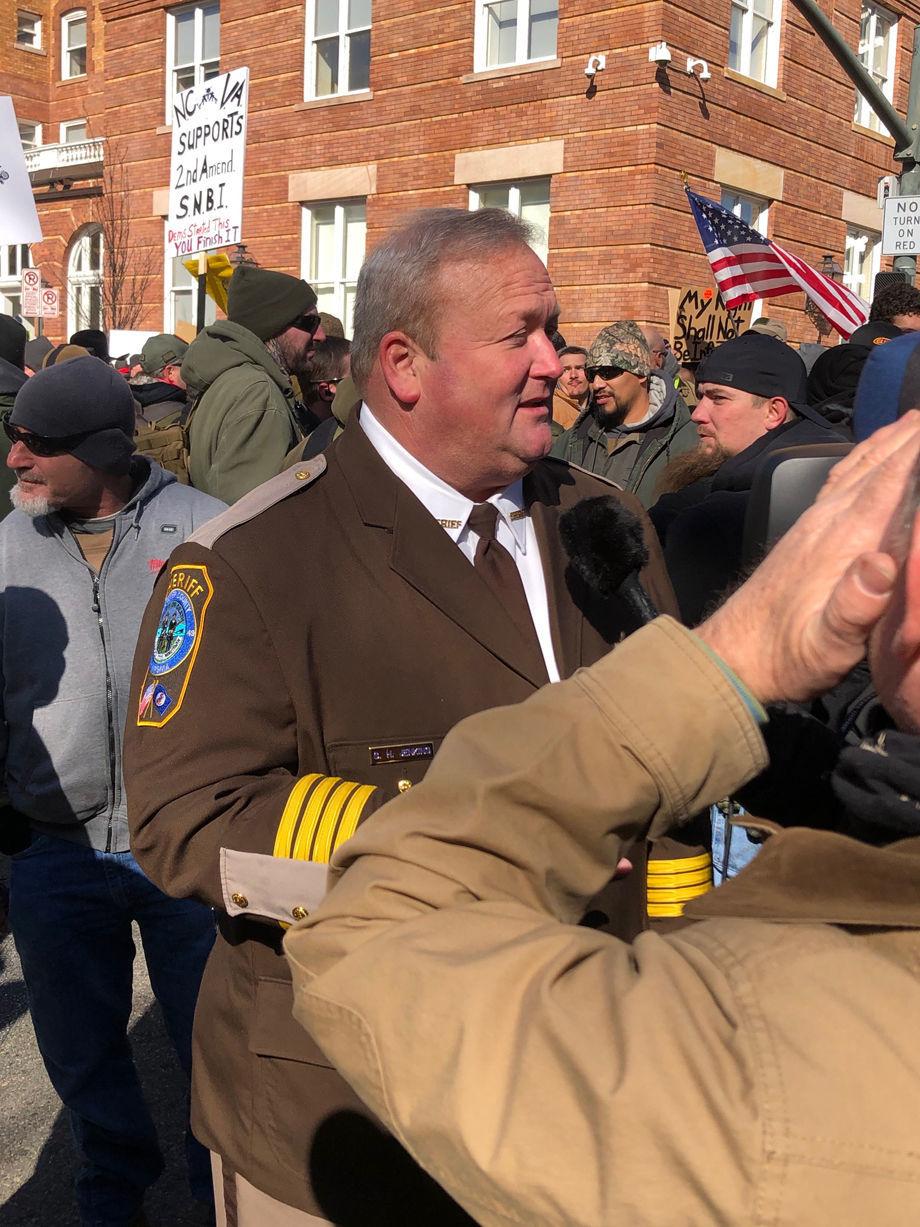 gun rally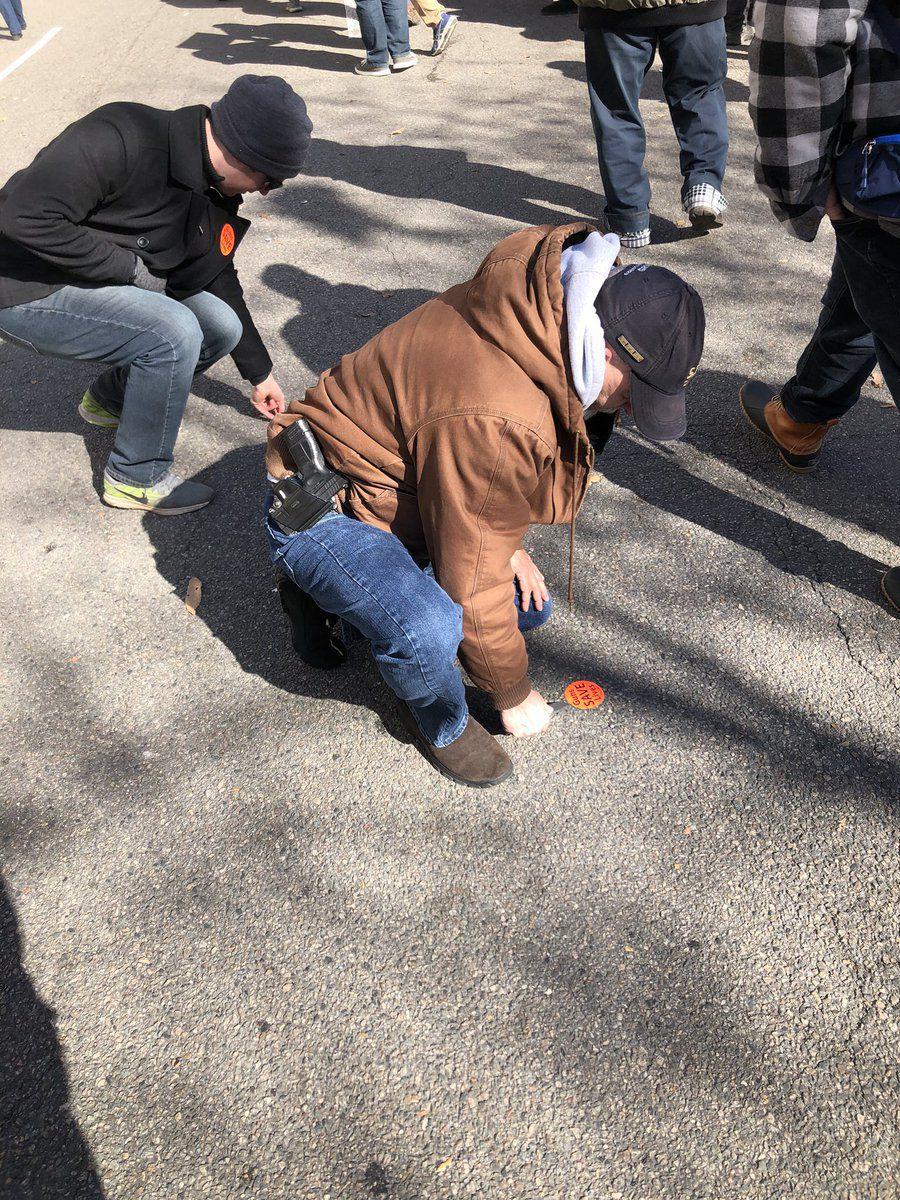 gun rally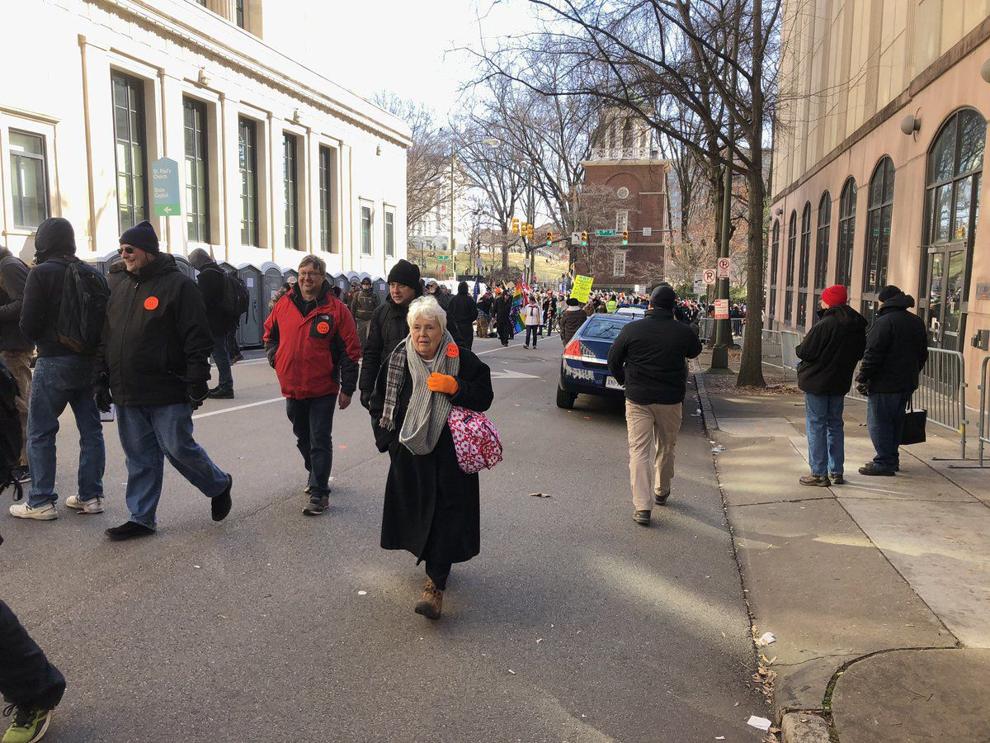 gun rally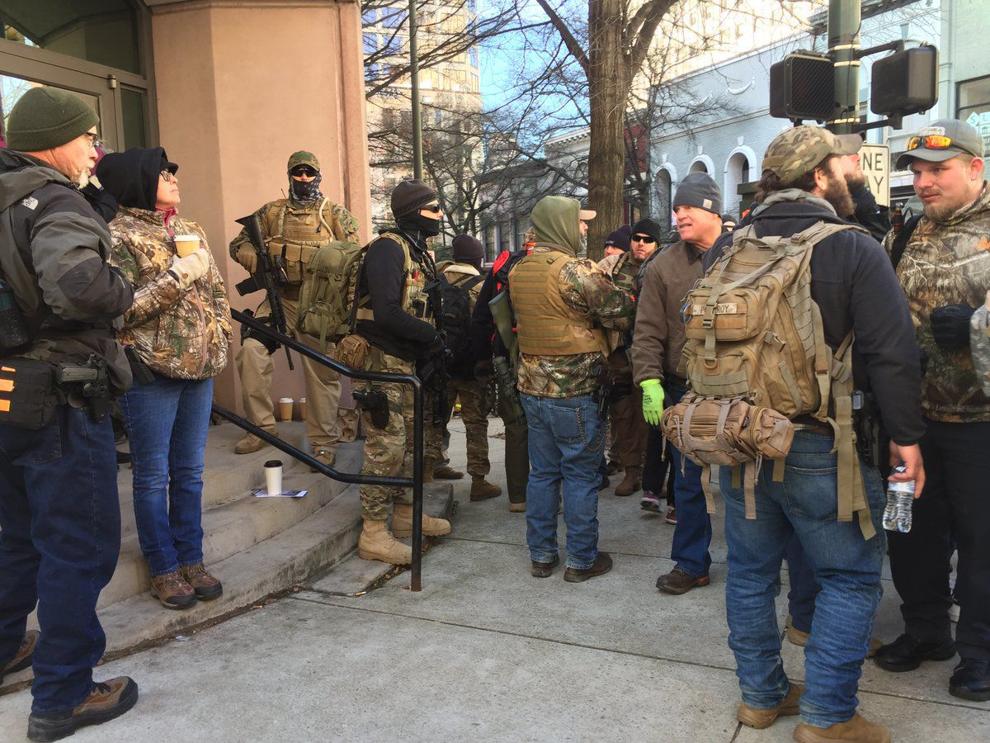 gun rally
gun rights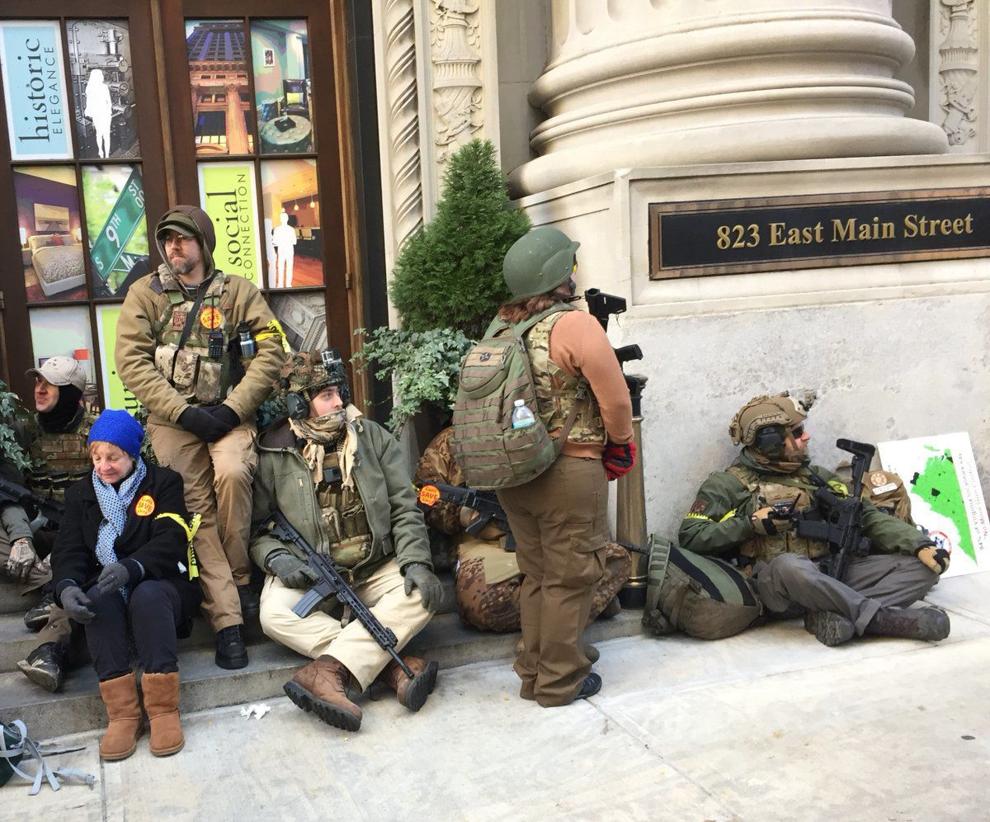 gun rights
20200121_MET_GUNS_BB21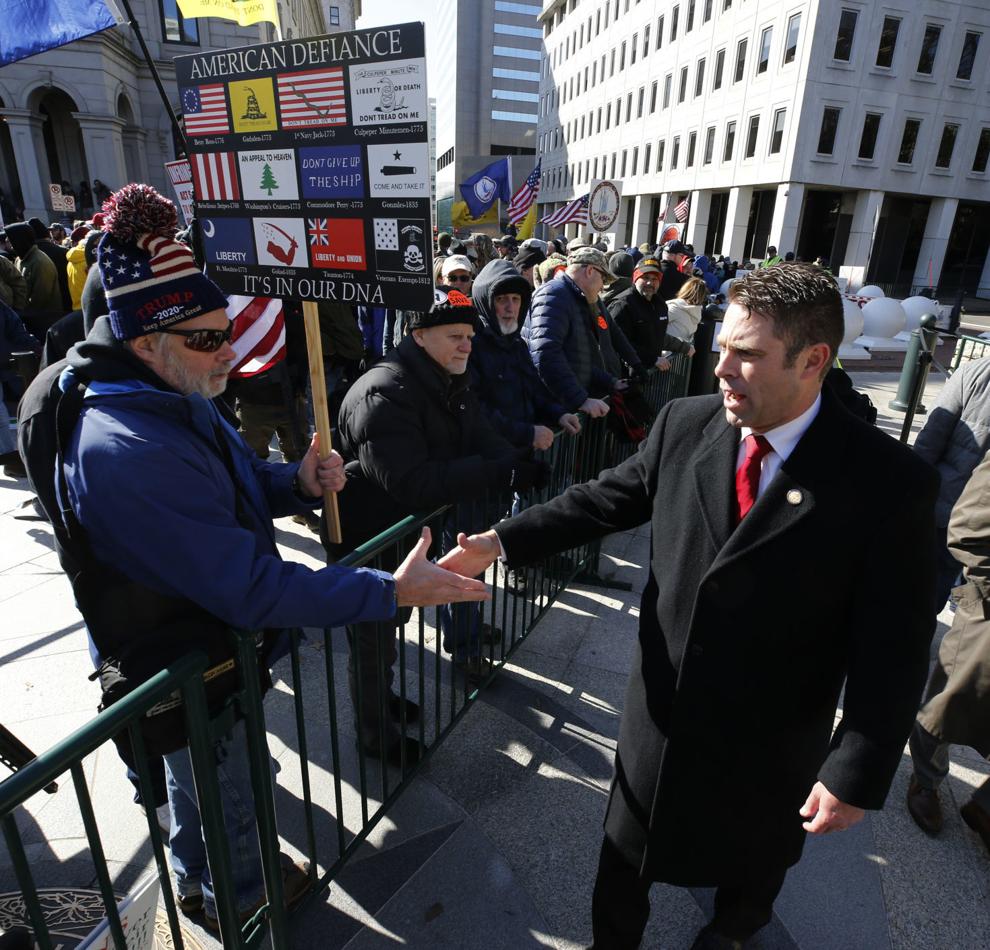 gun rights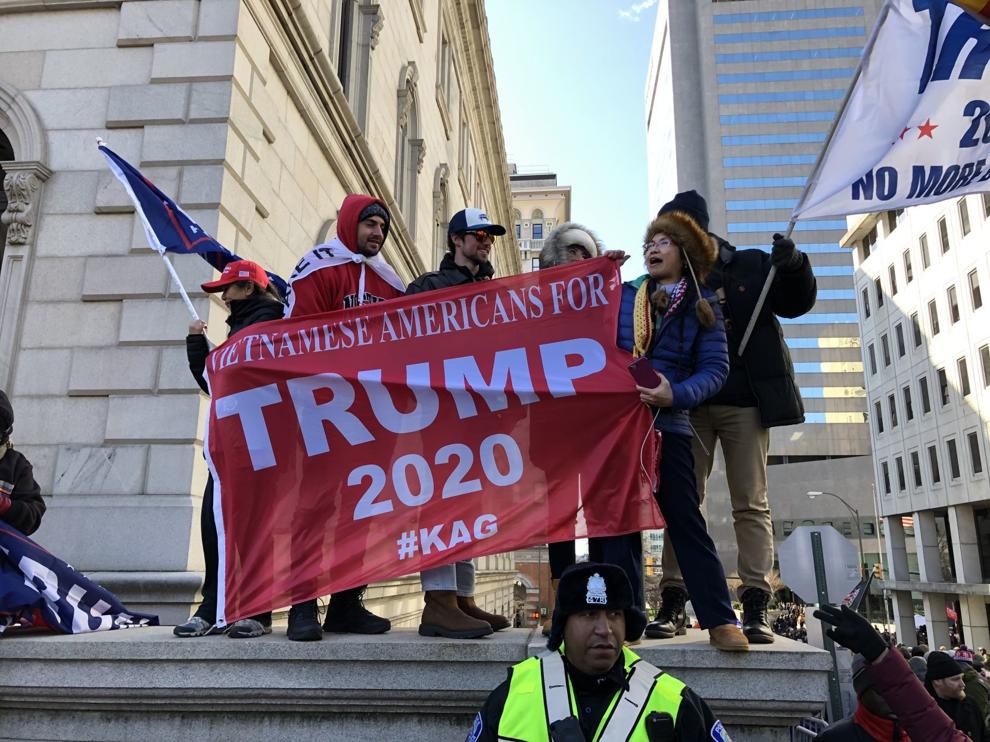 gun rights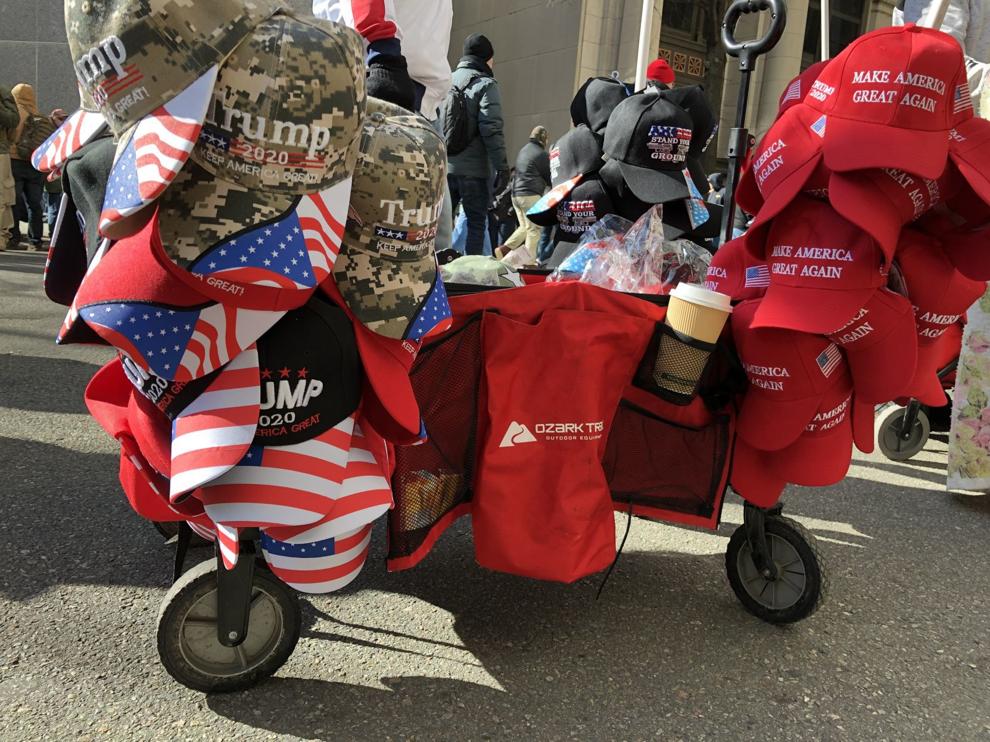 gun rally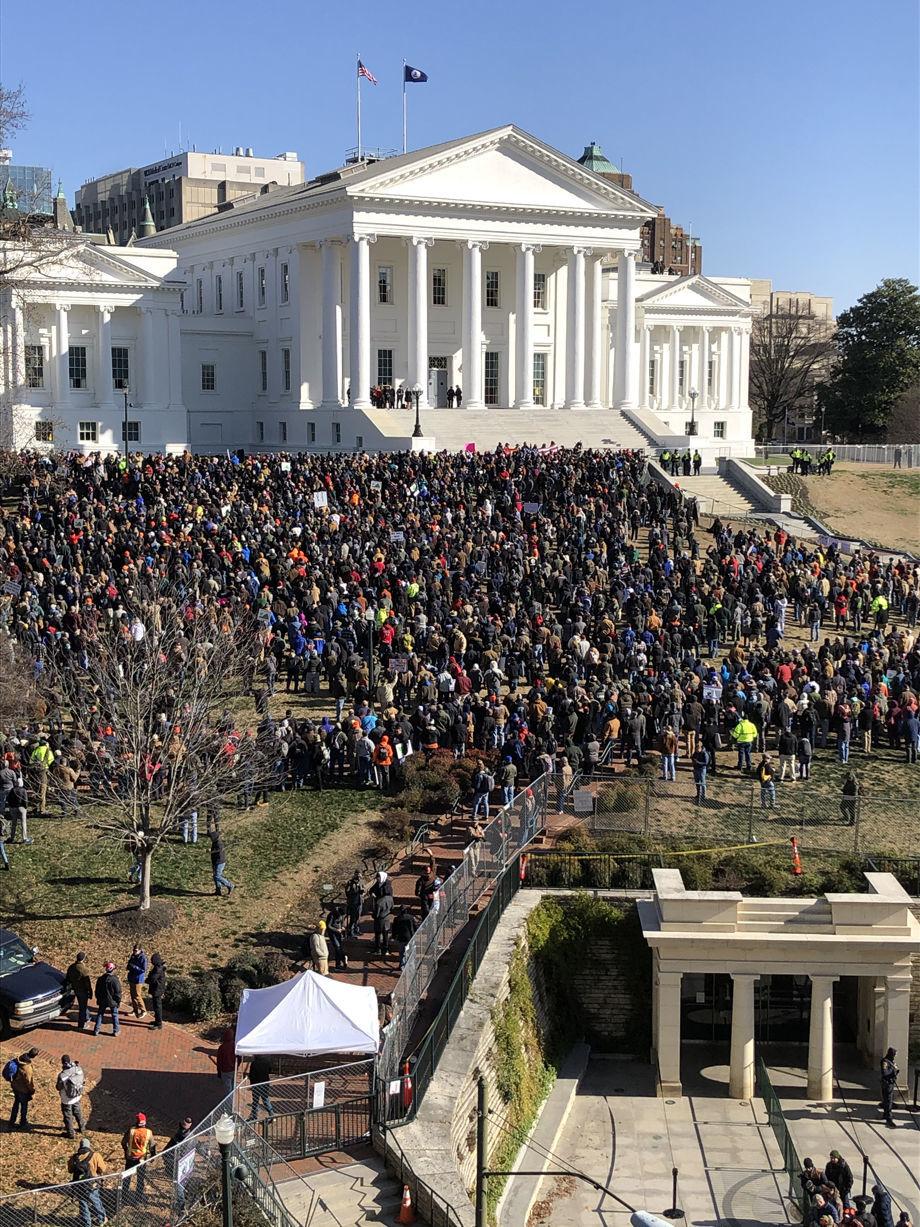 20200121_MET_GUNS_BB19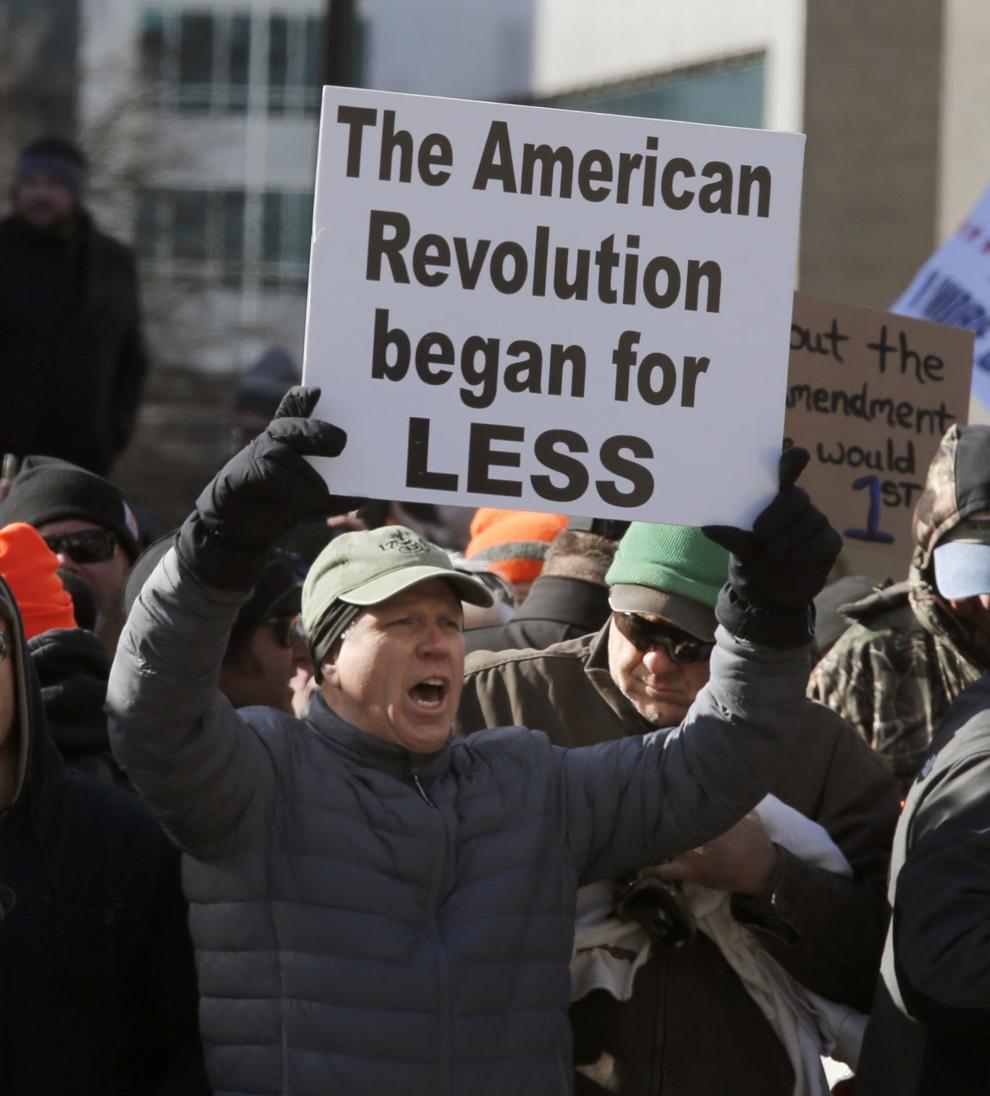 20200121_MET_GUNS_BB18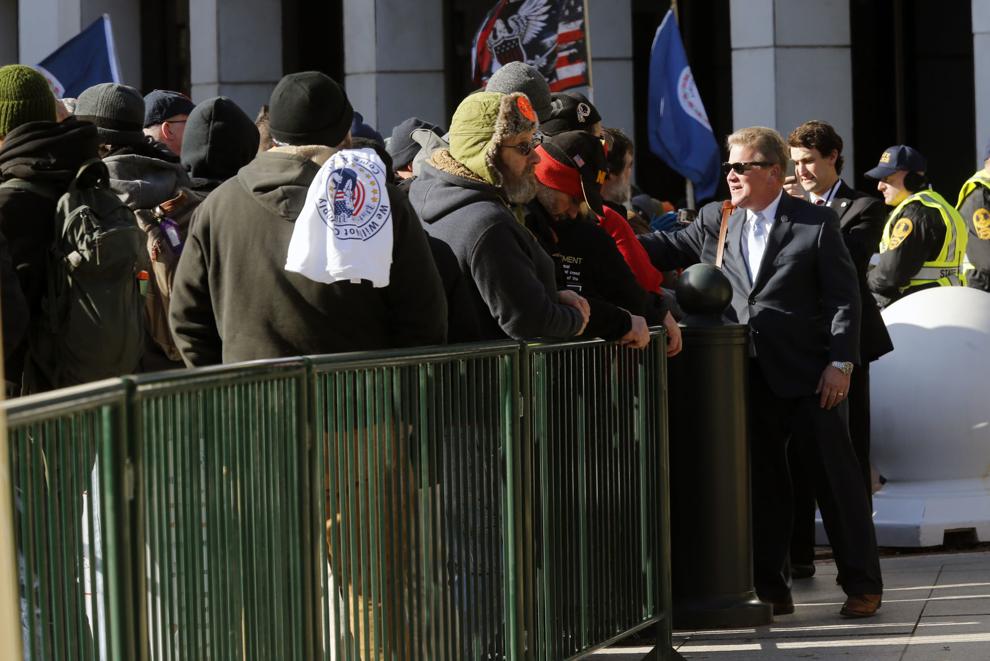 20200121_MET_GUNS_BB17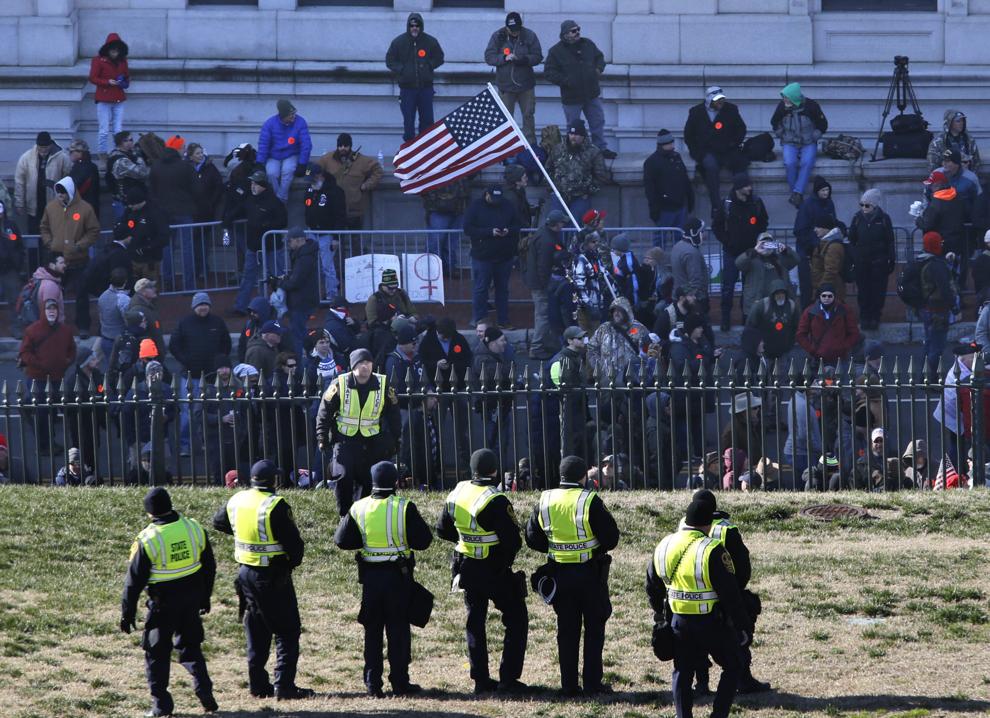 GUN RALLY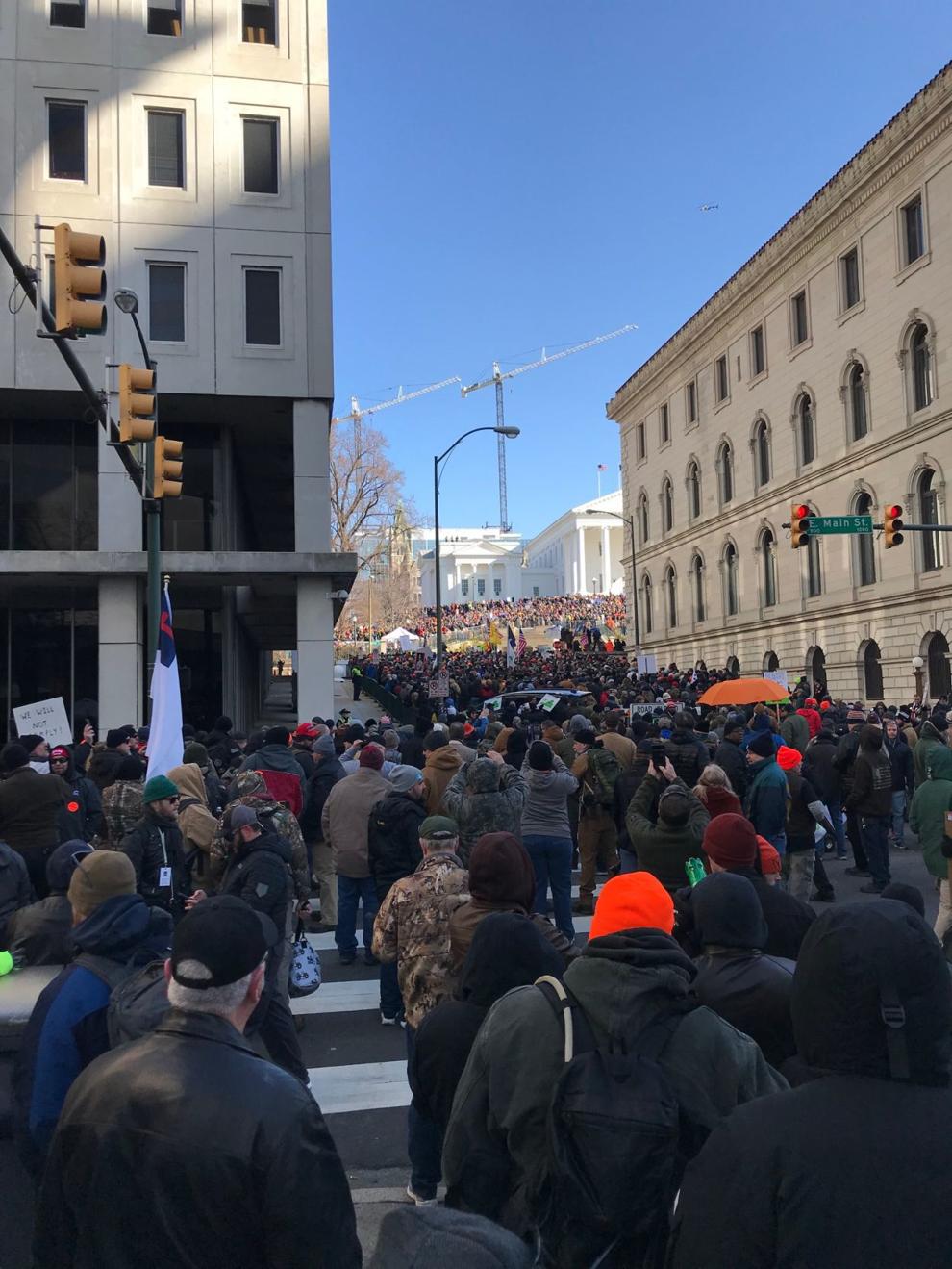 GUN RALLY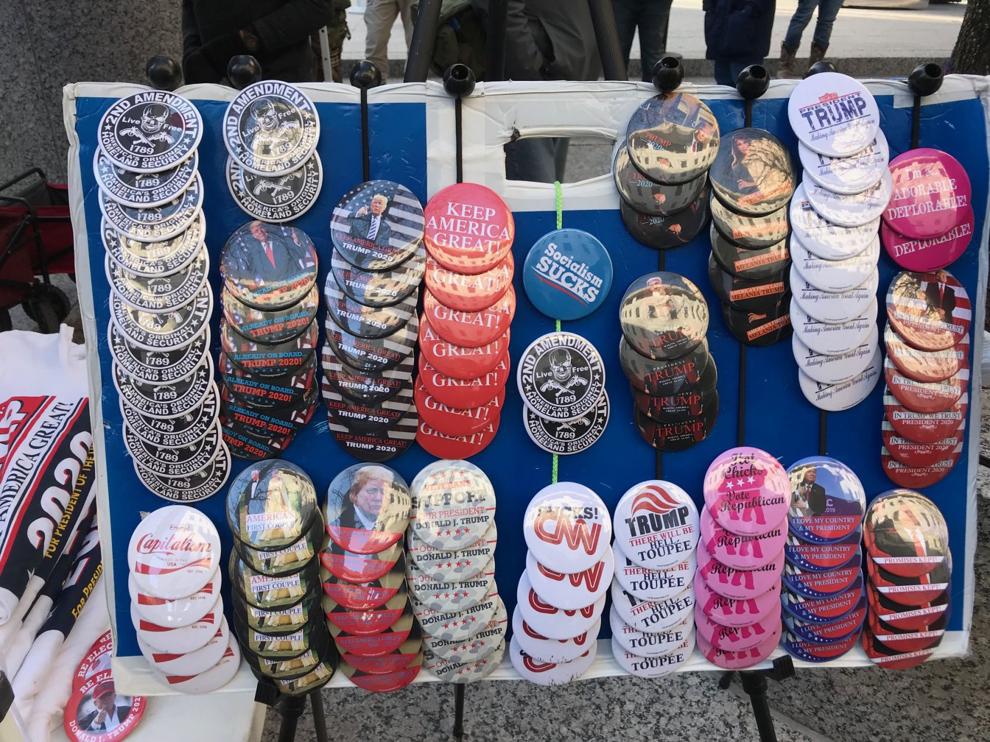 gun rally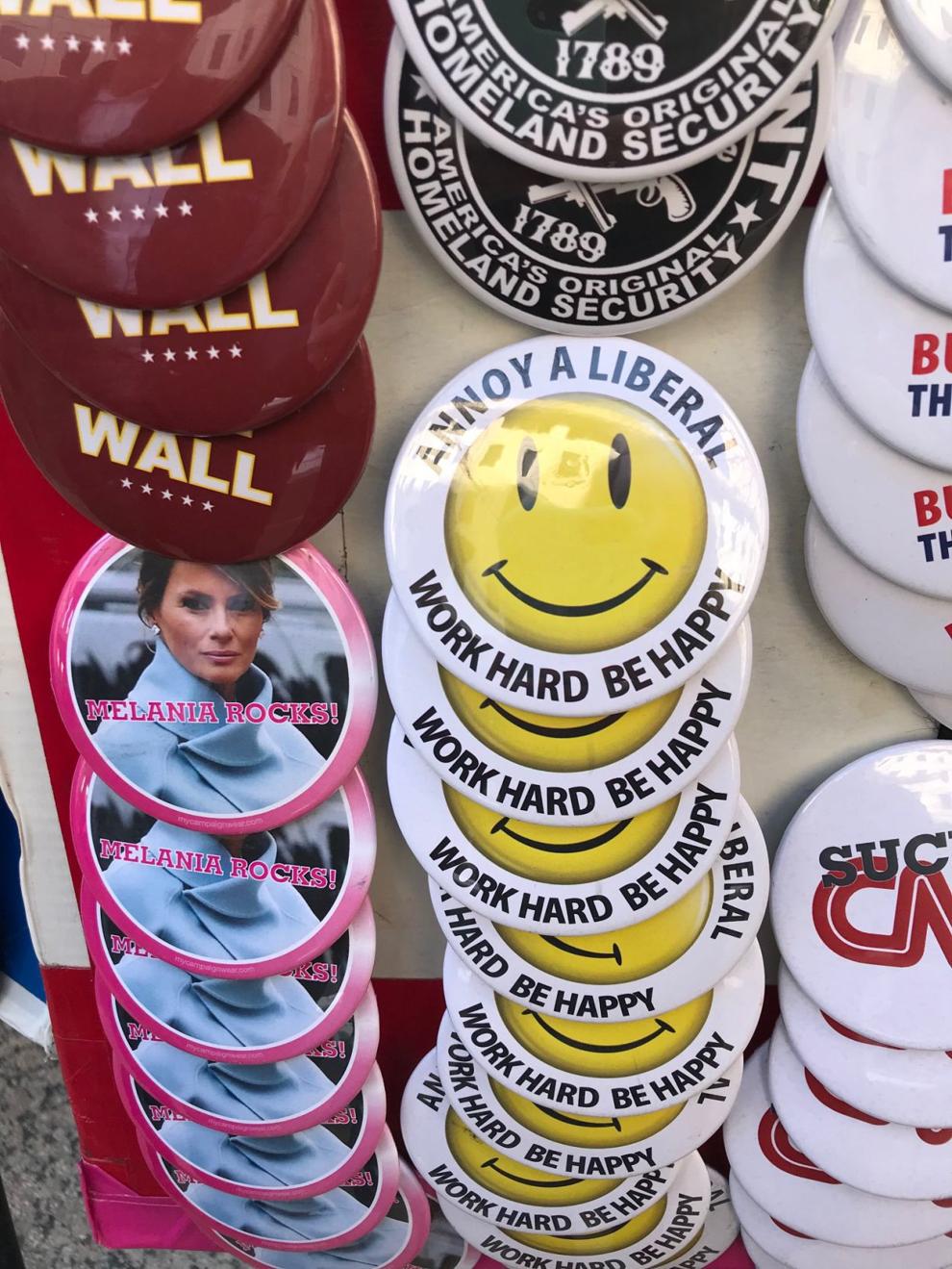 Gun rally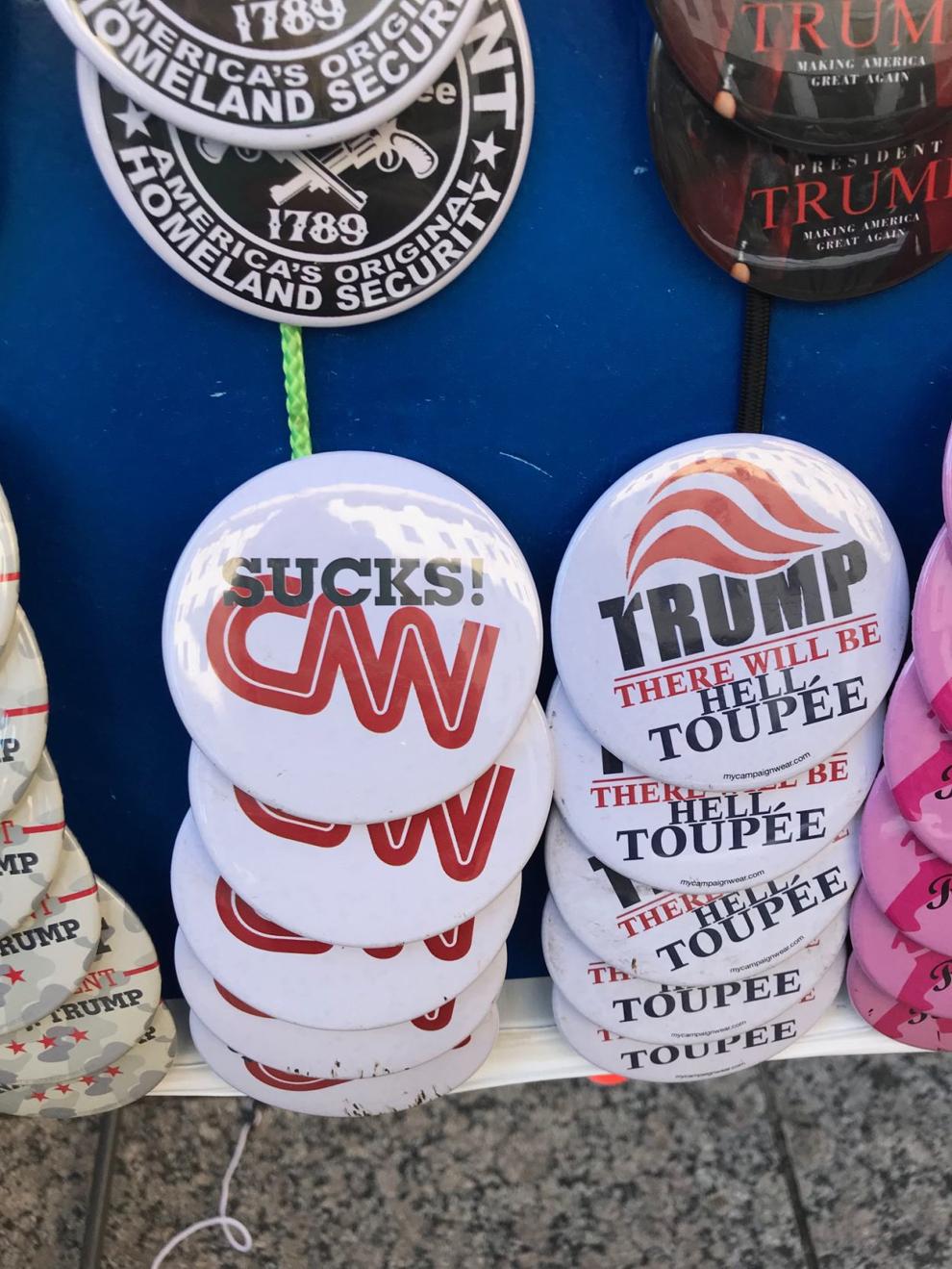 gun rights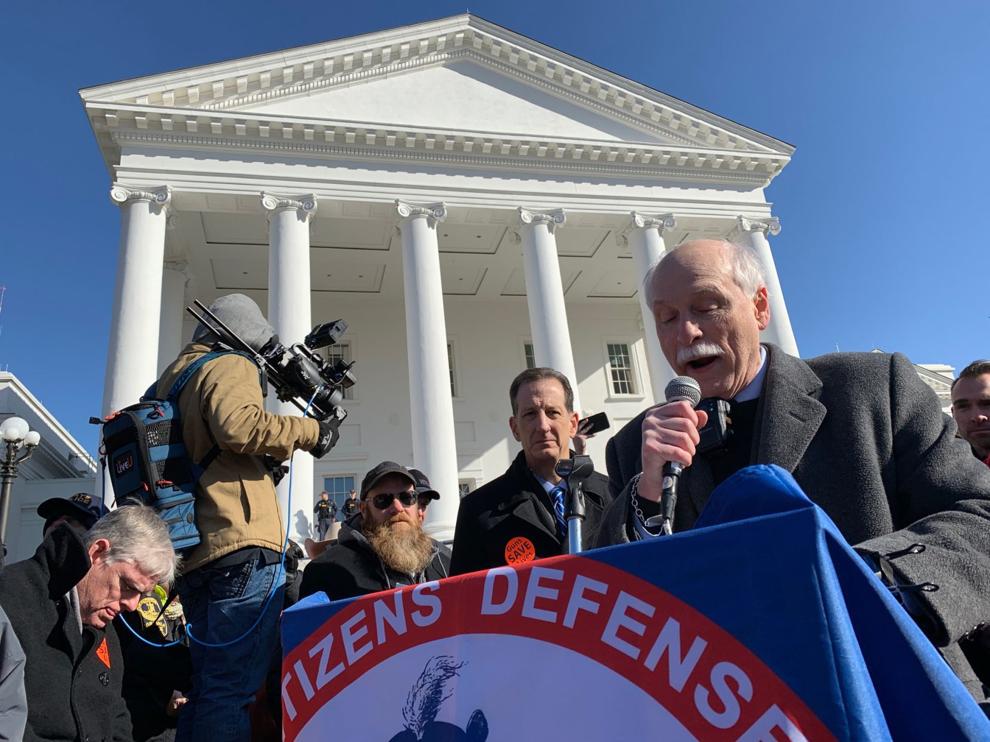 20200121_MET_GUNS_BB16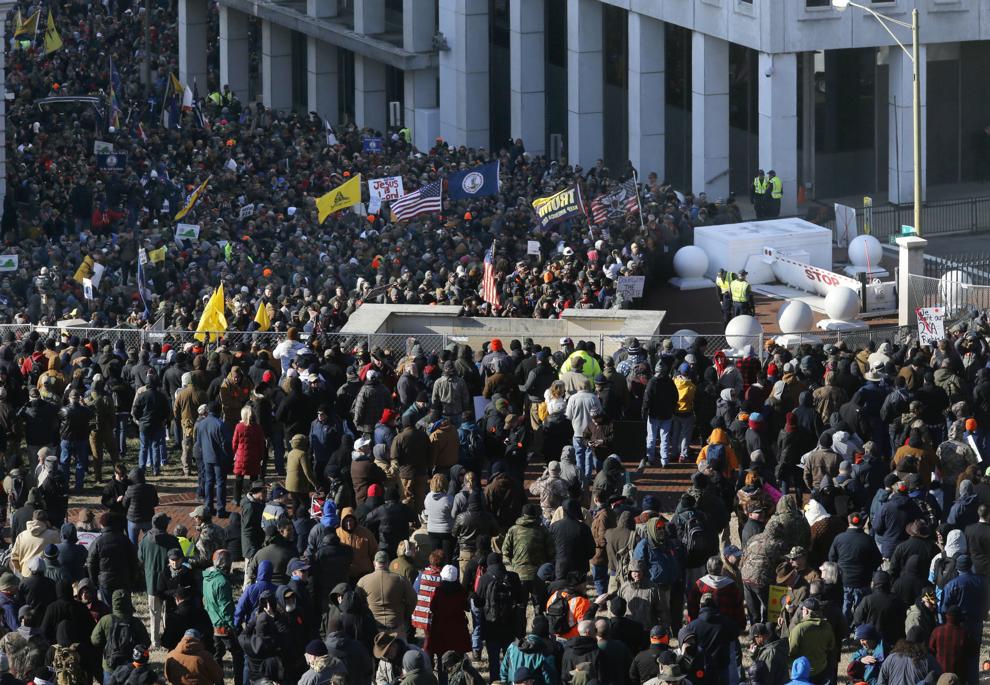 20200121_MET_GUNS_BB15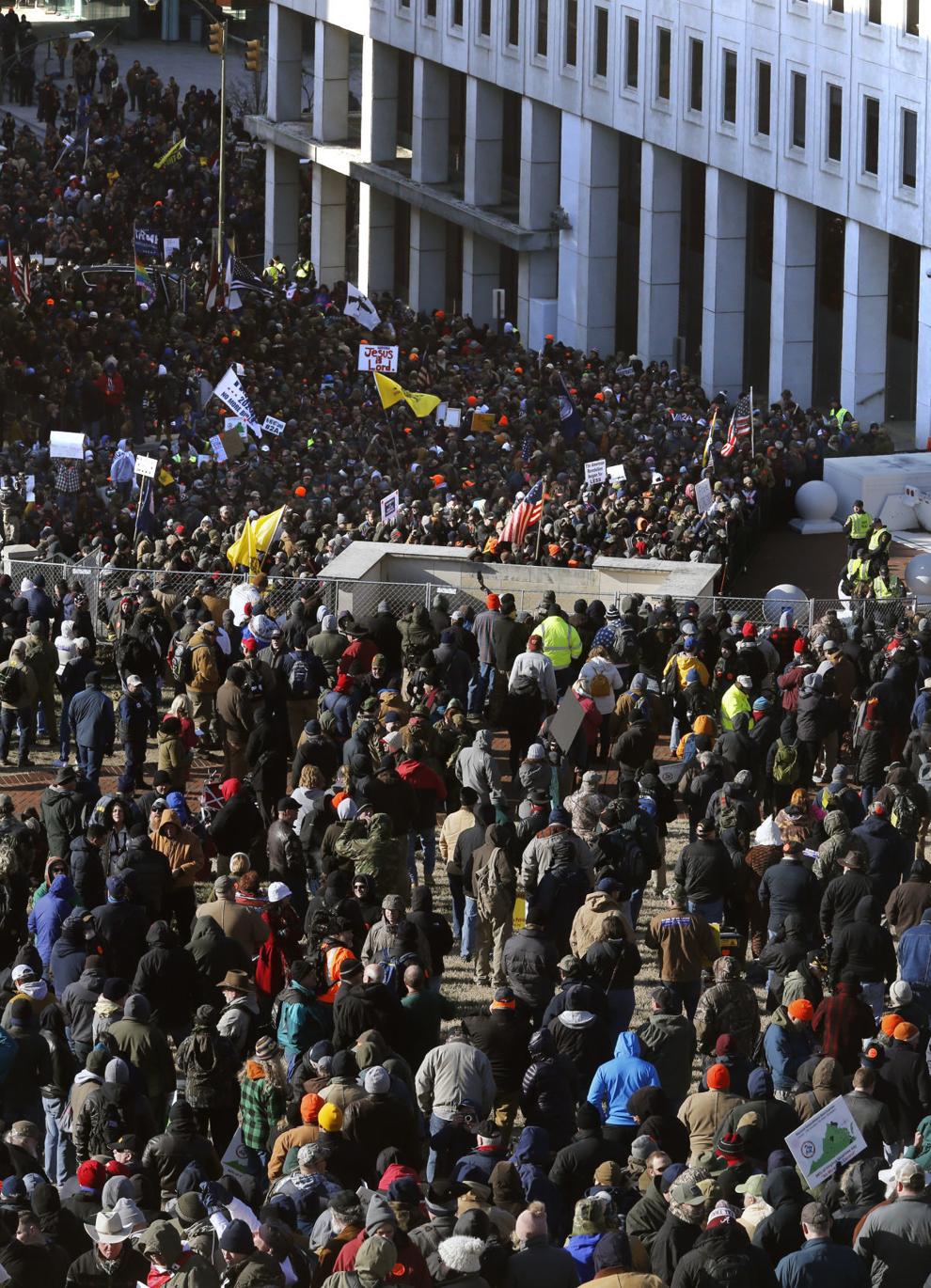 20200121_MET_GUNS_BB14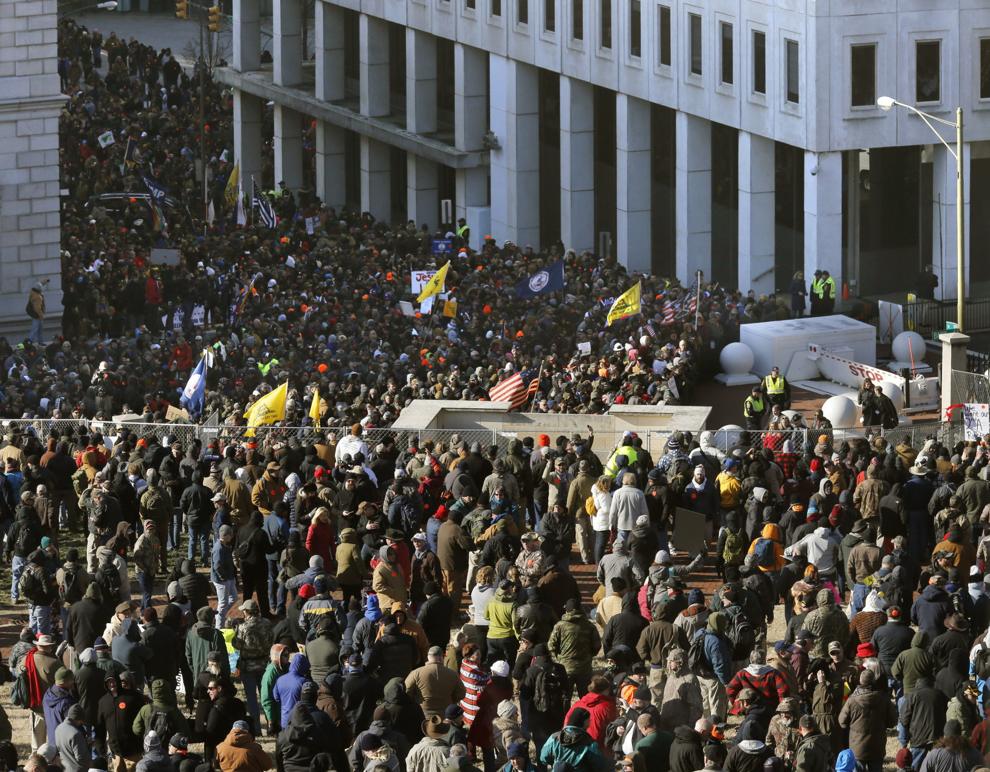 gun rally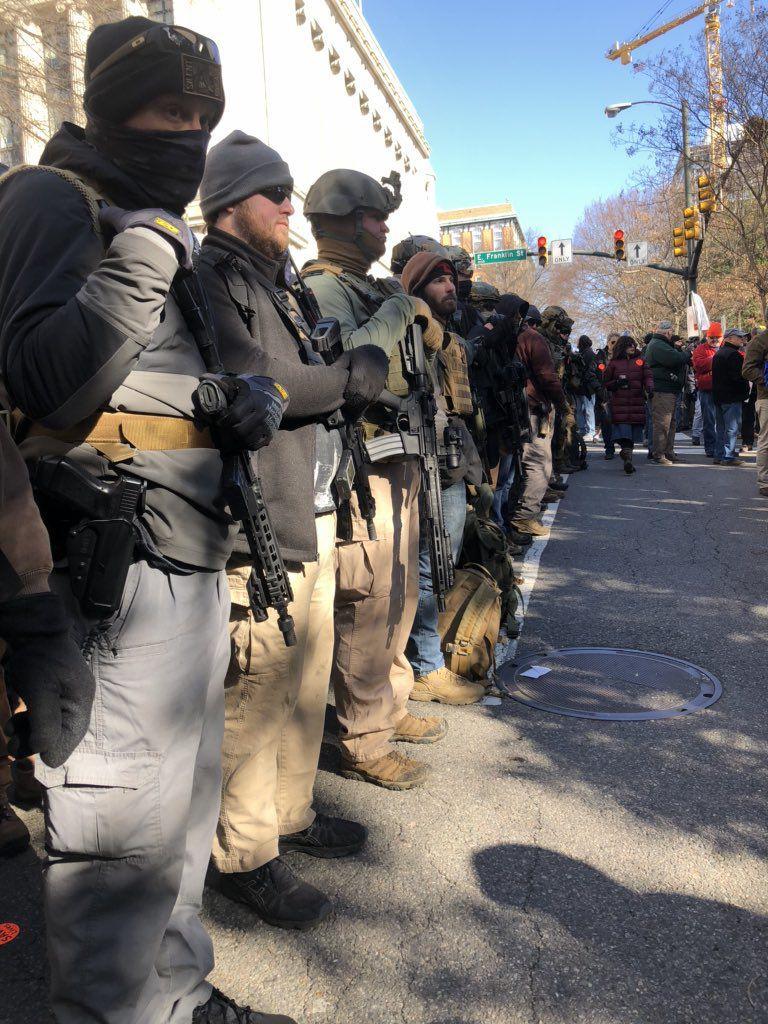 gun rally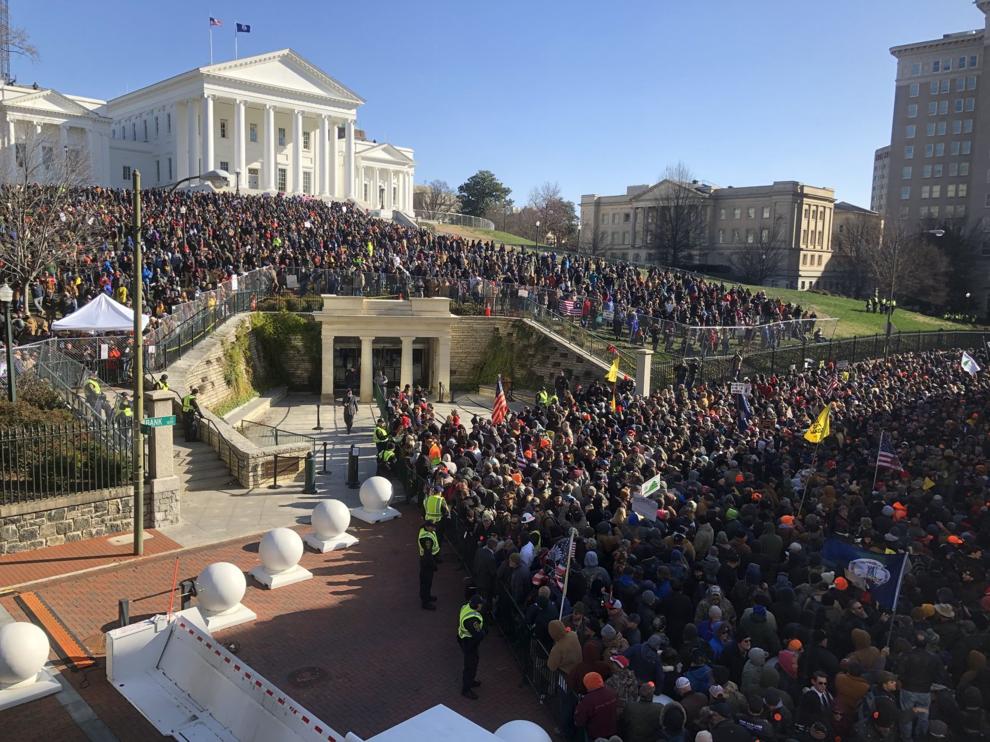 GUN RALLY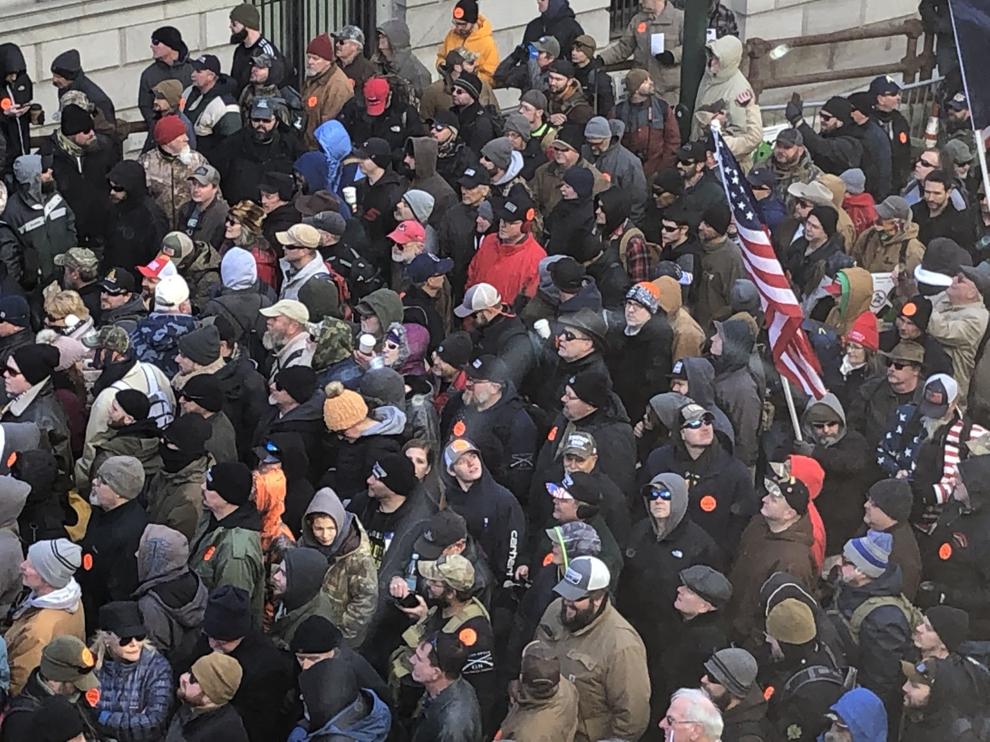 GUN RALLY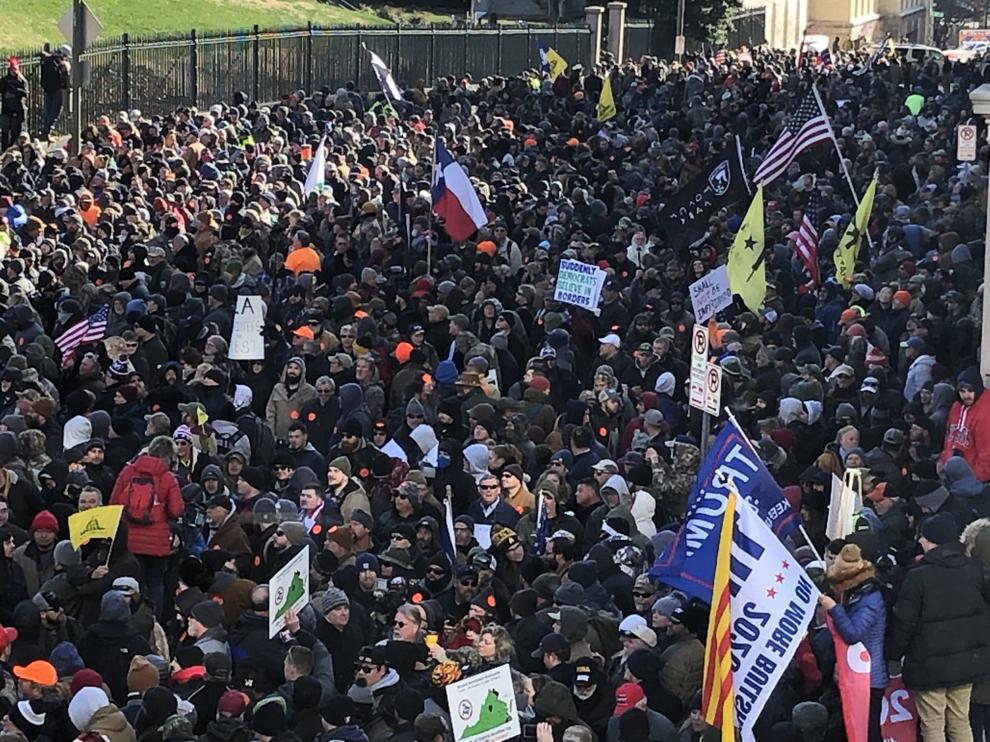 GUN RALLY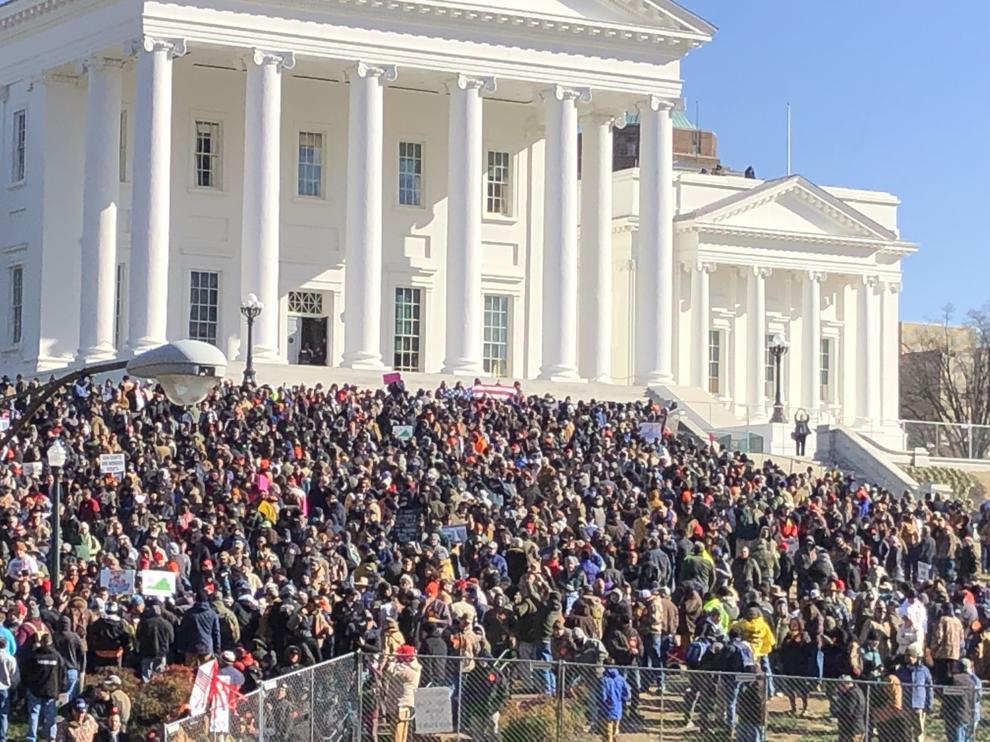 GUN RALLY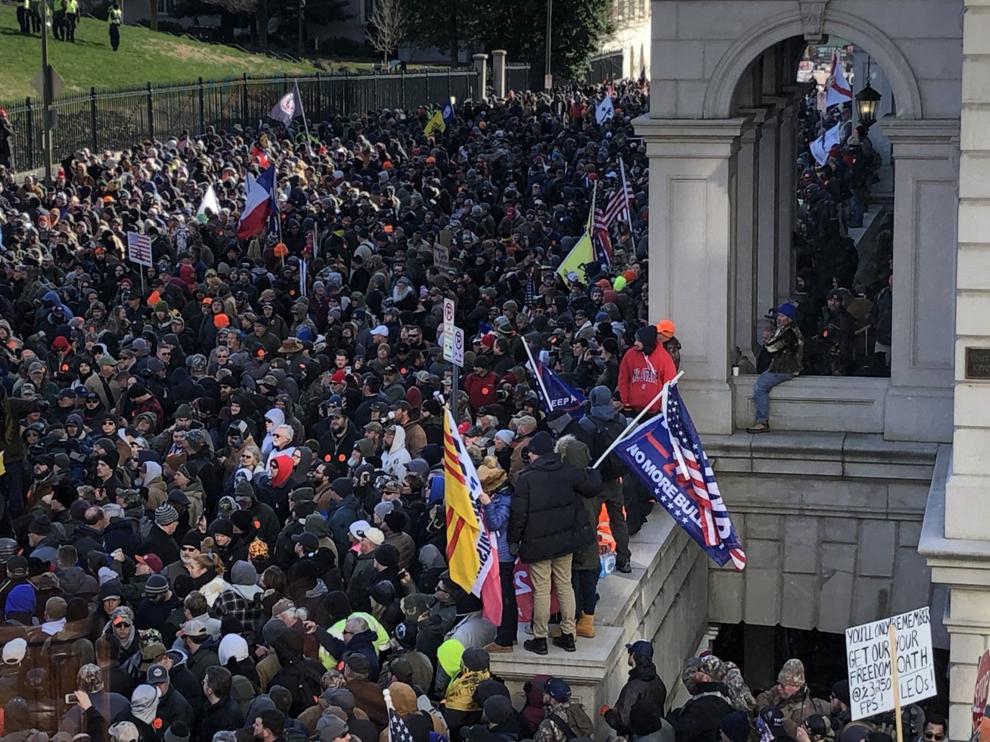 gun rally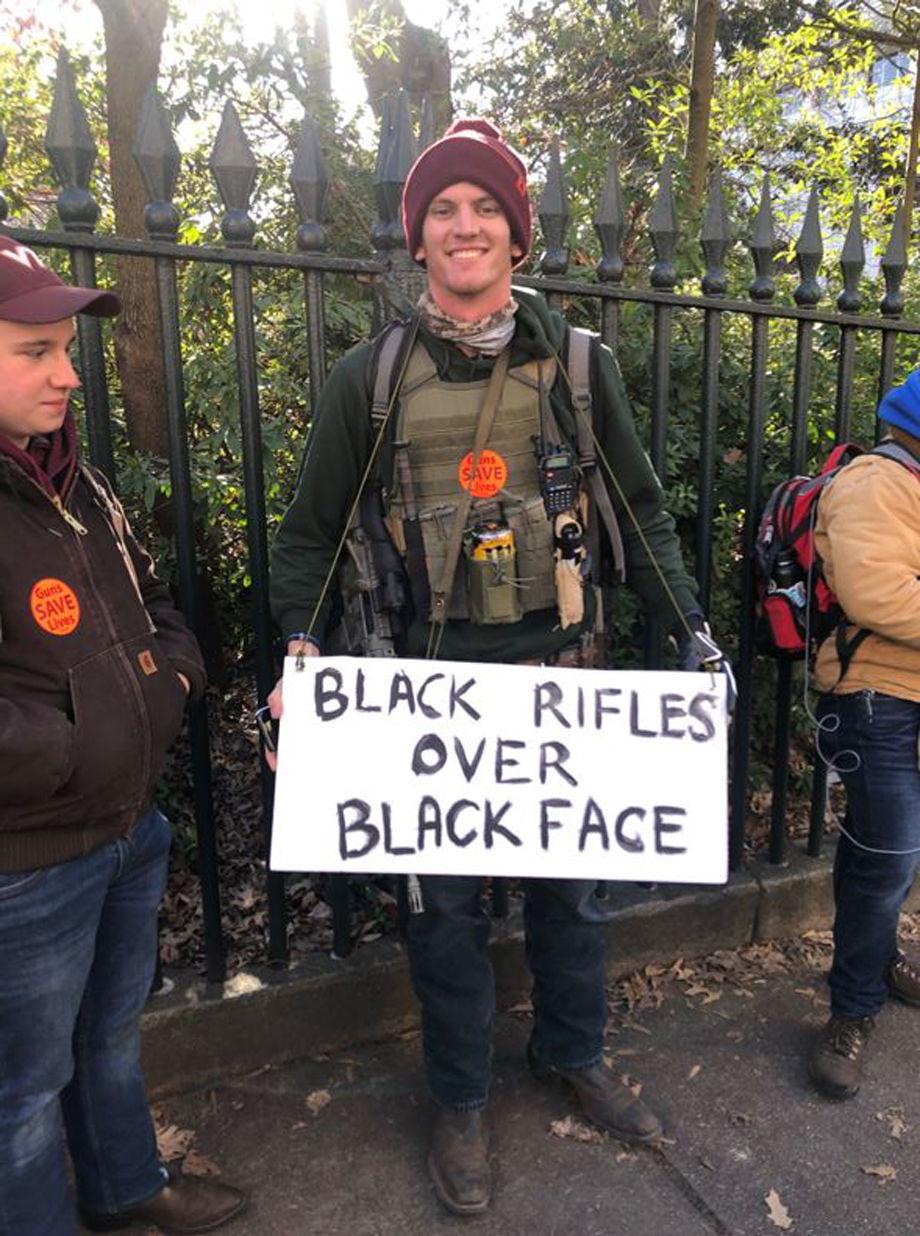 gun rally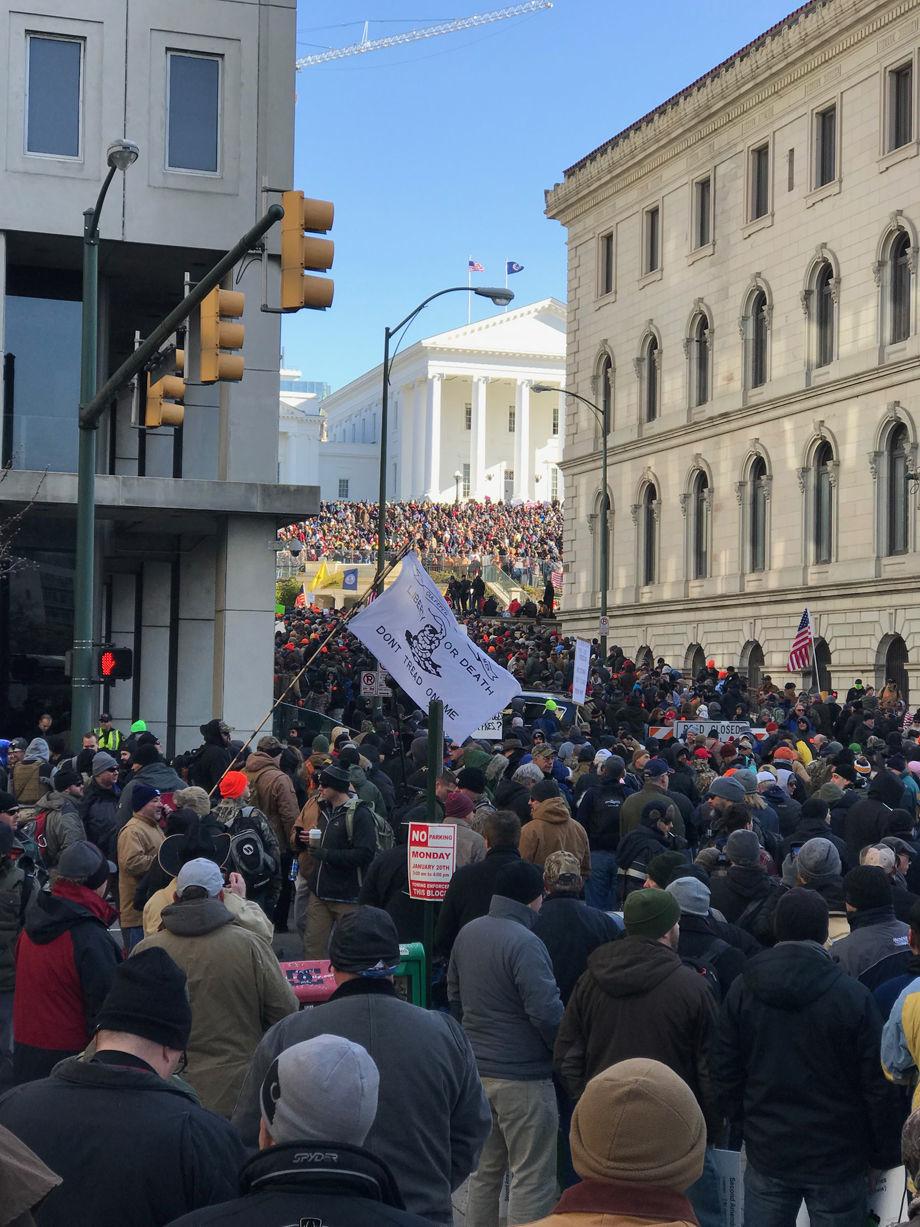 gun rally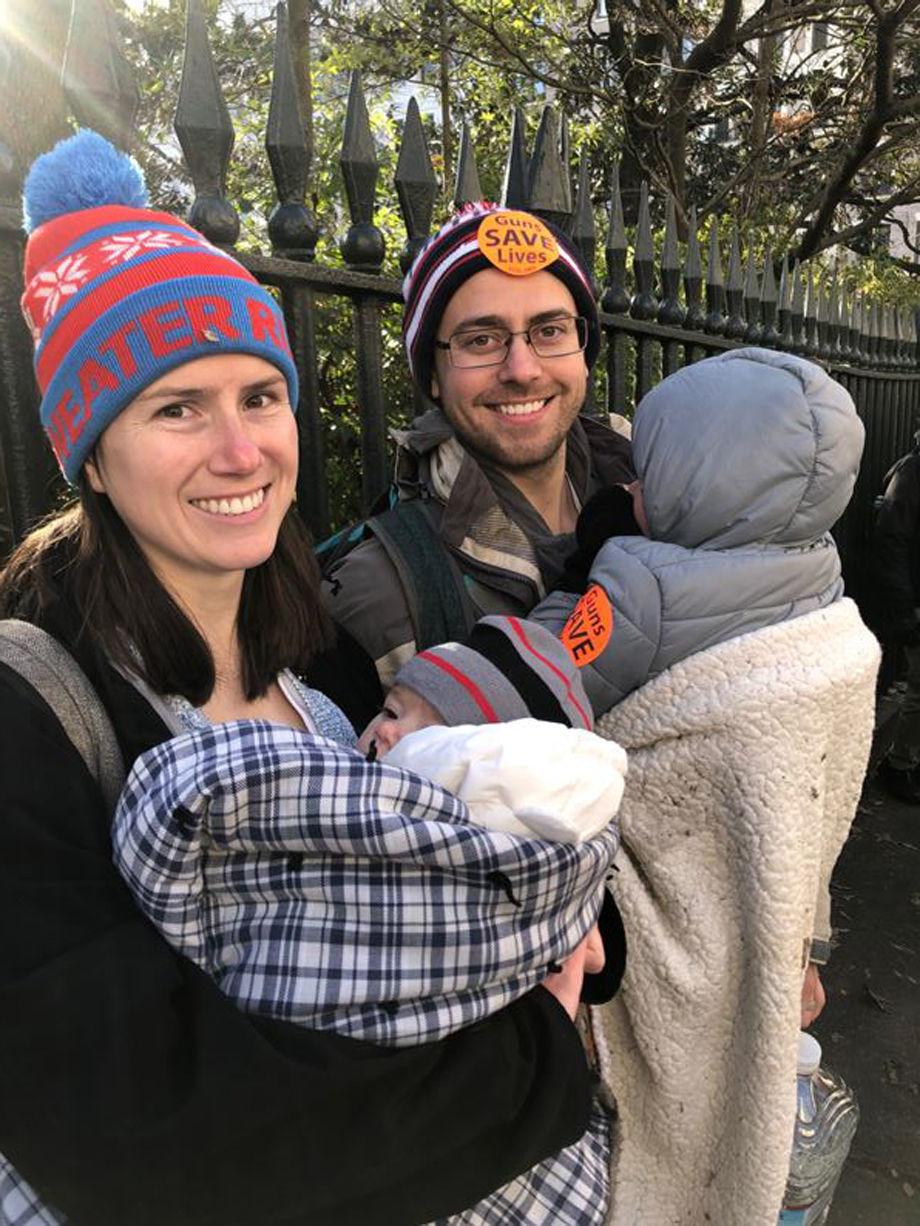 gun rally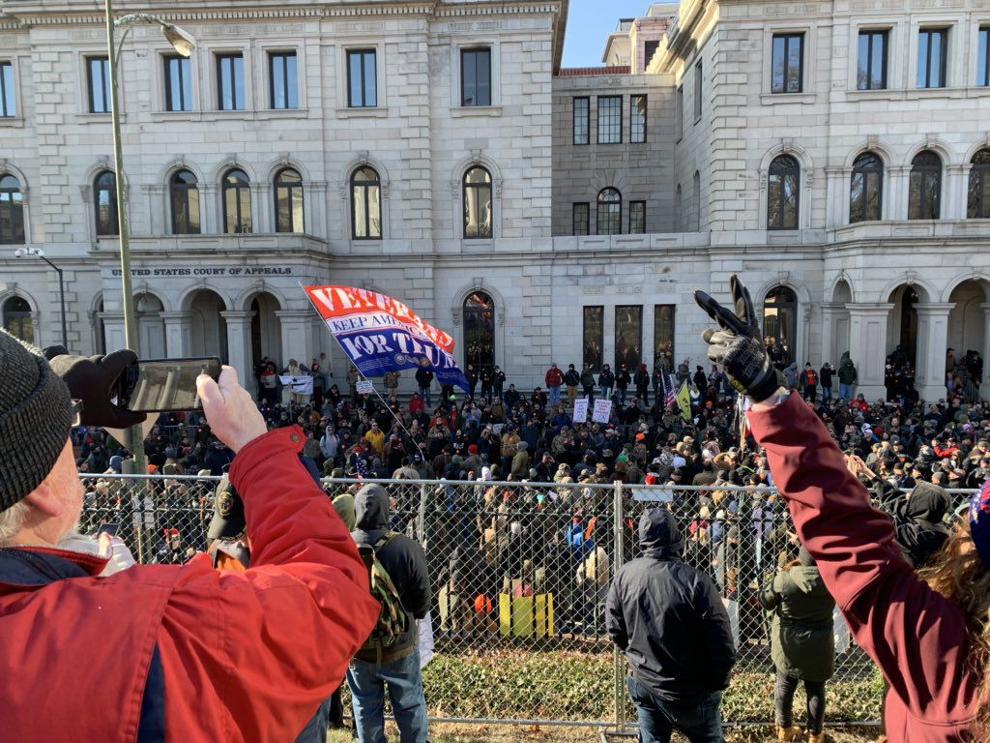 gun rally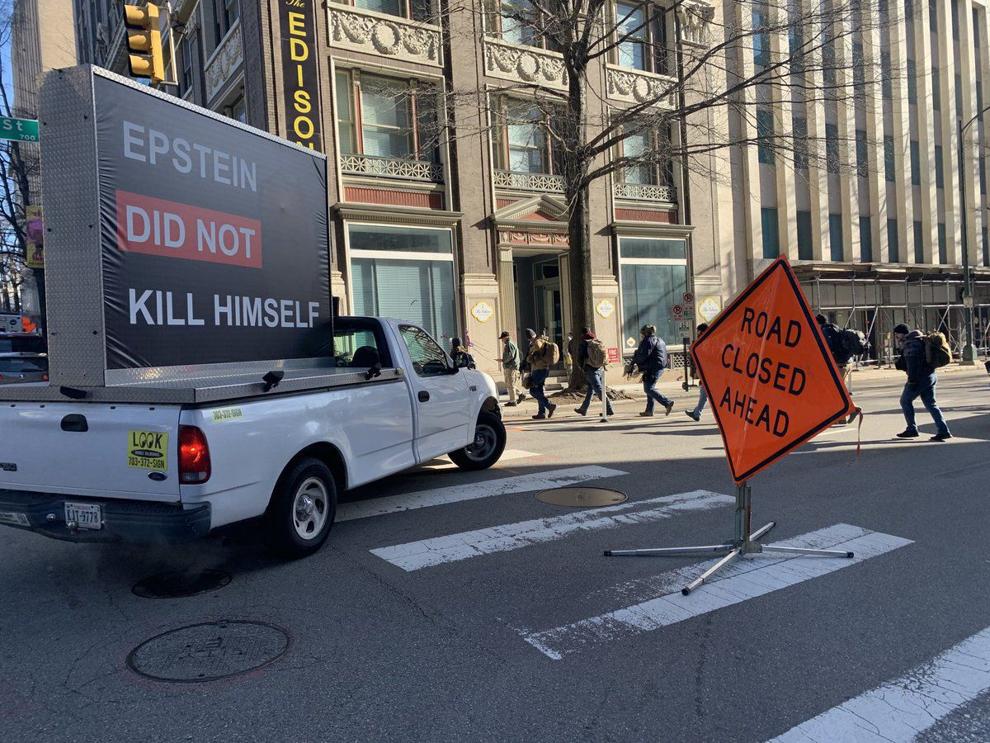 gun rally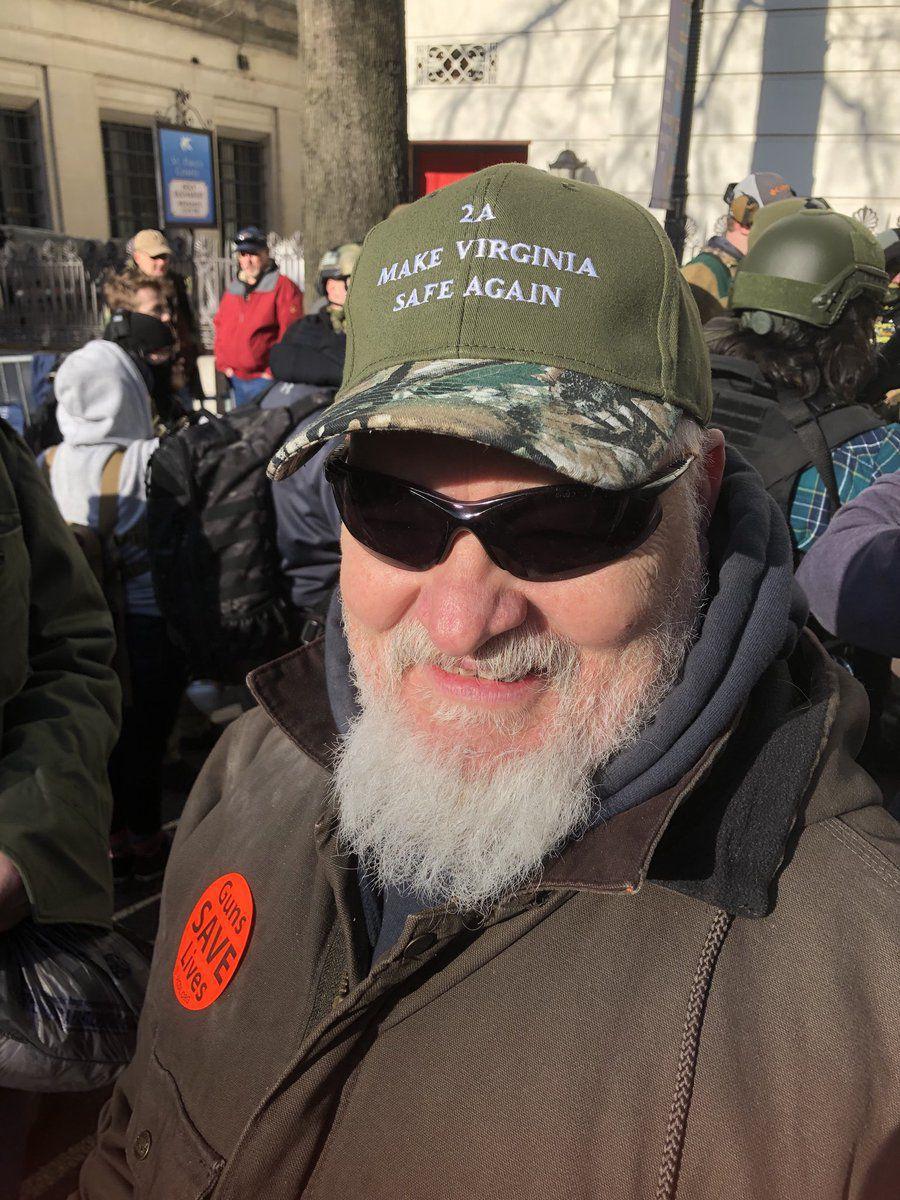 gun rally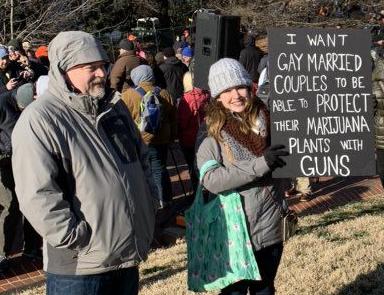 gun rally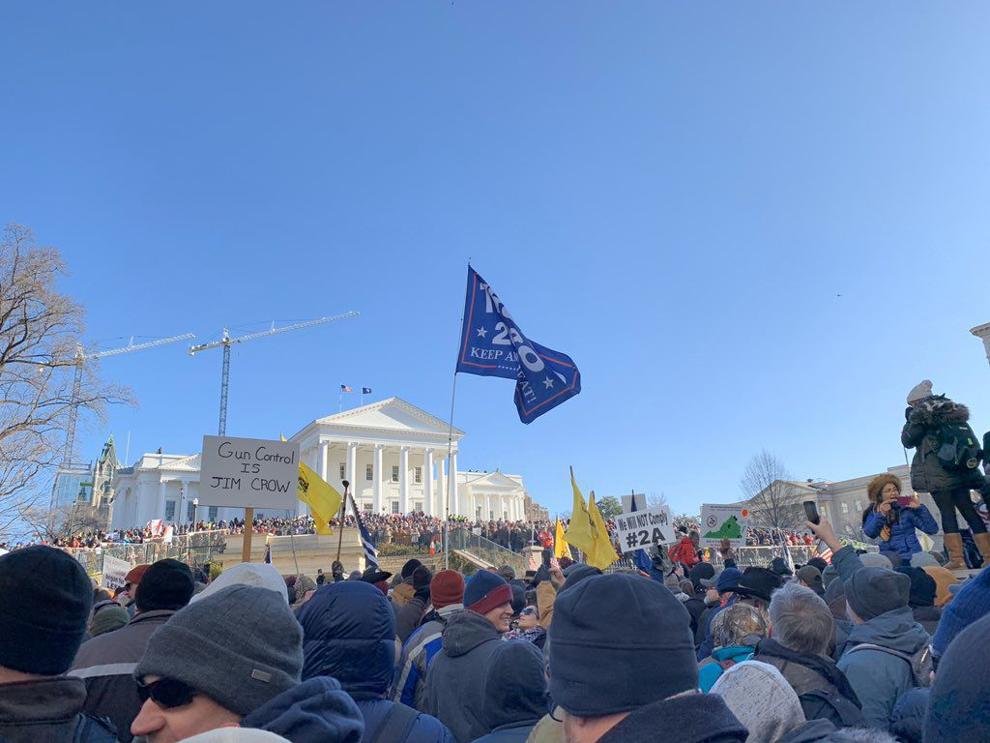 gun rally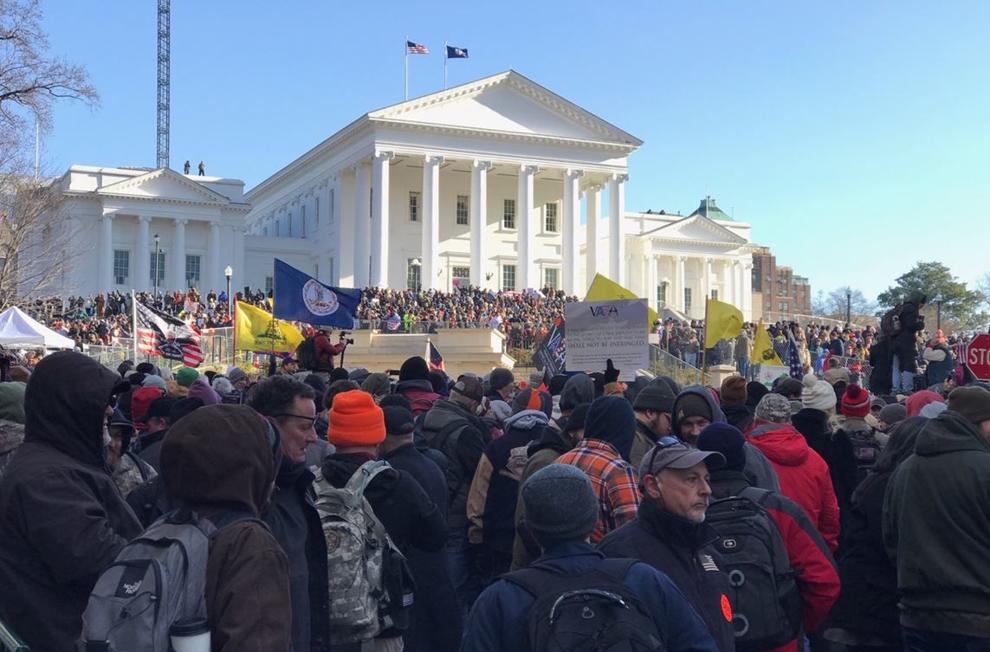 gun rally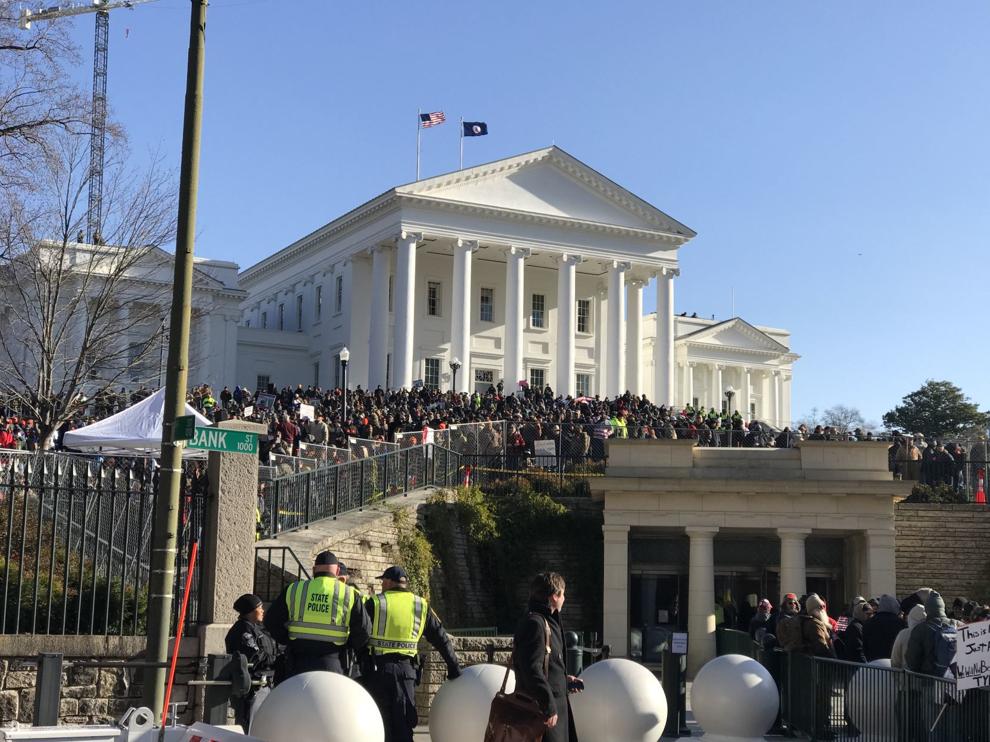 gun rally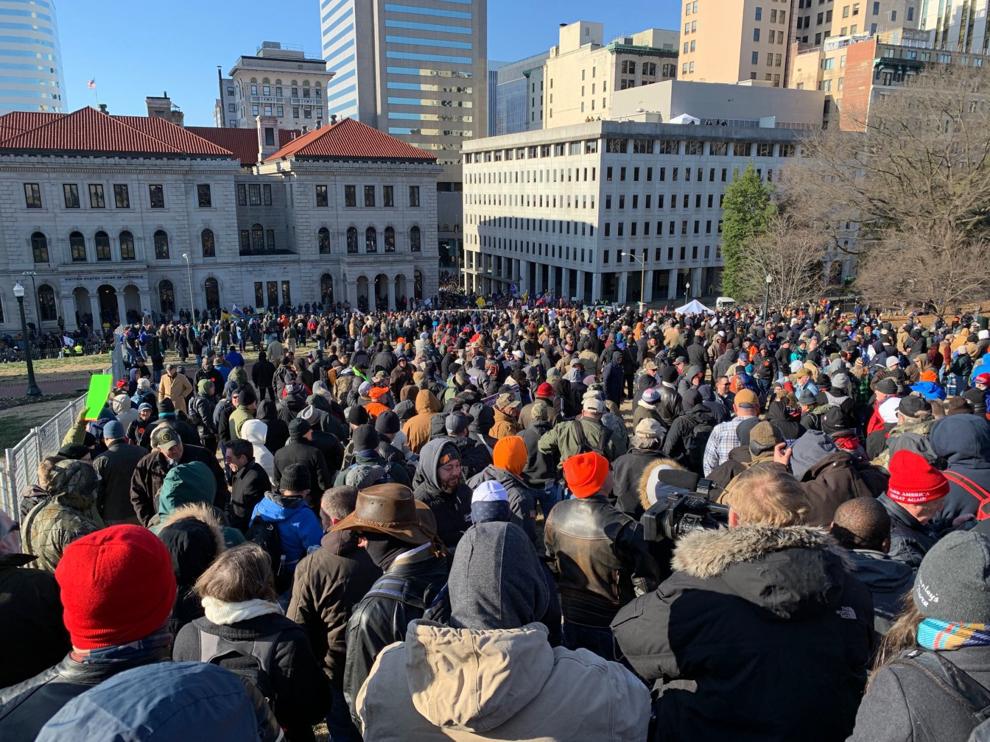 gun rally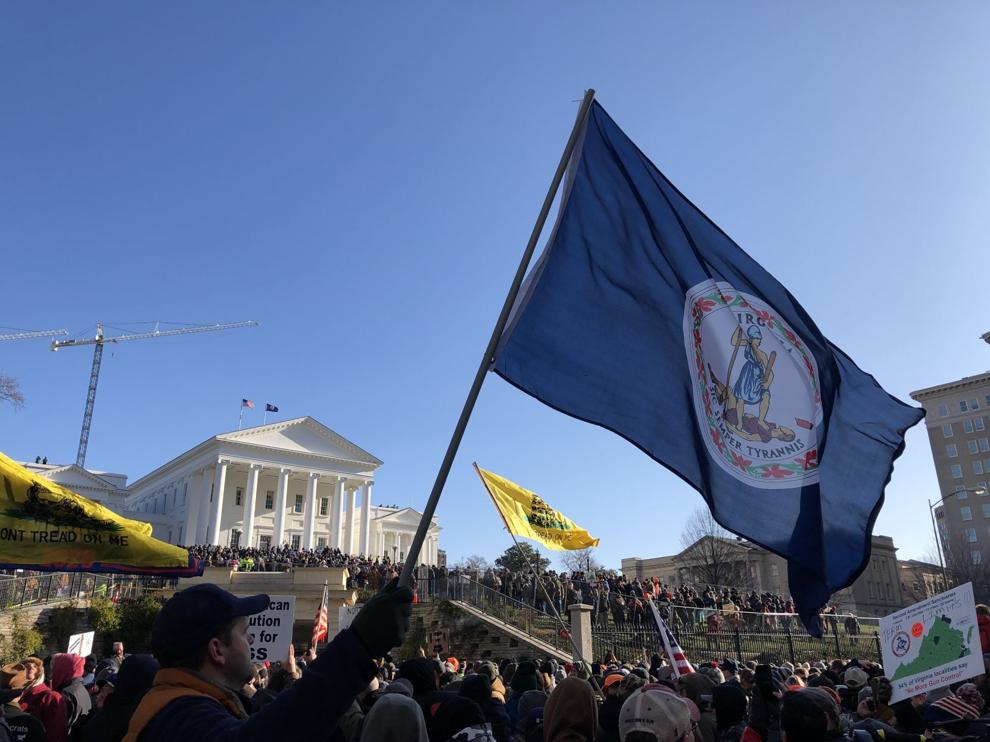 gun rally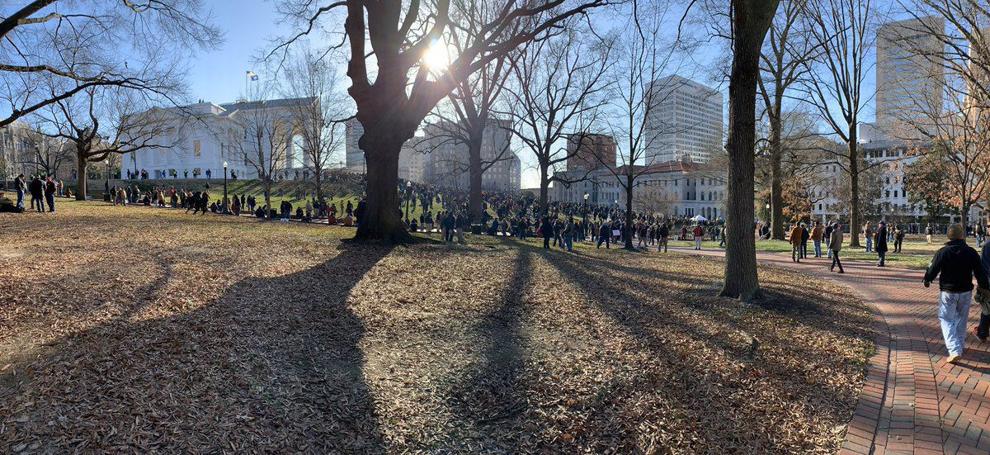 gun rally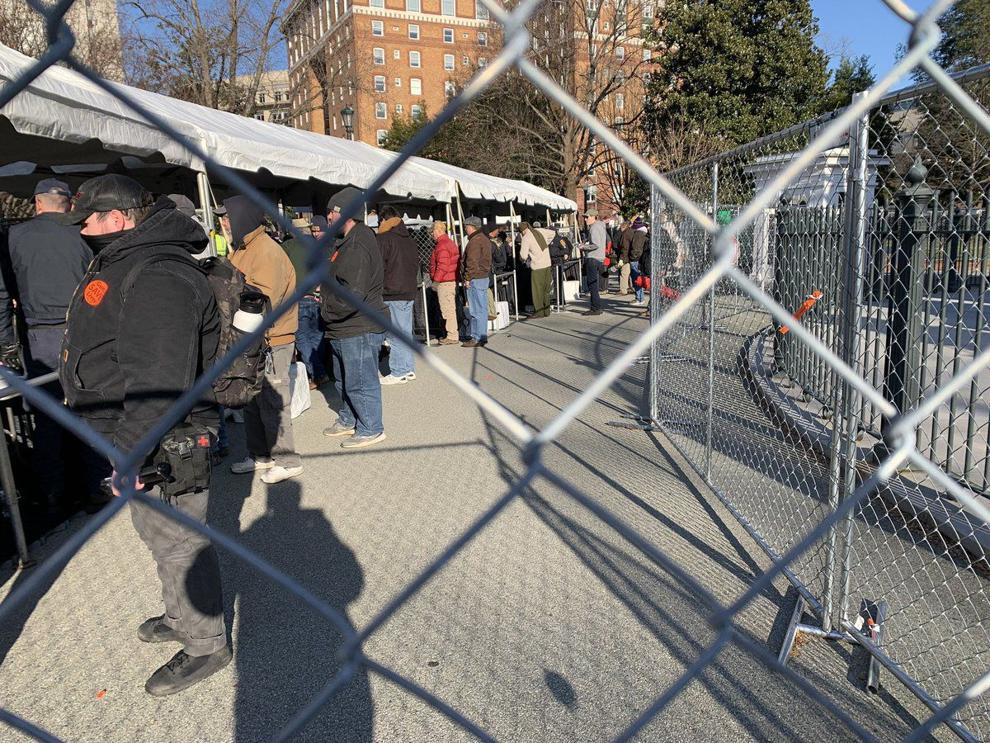 gun rally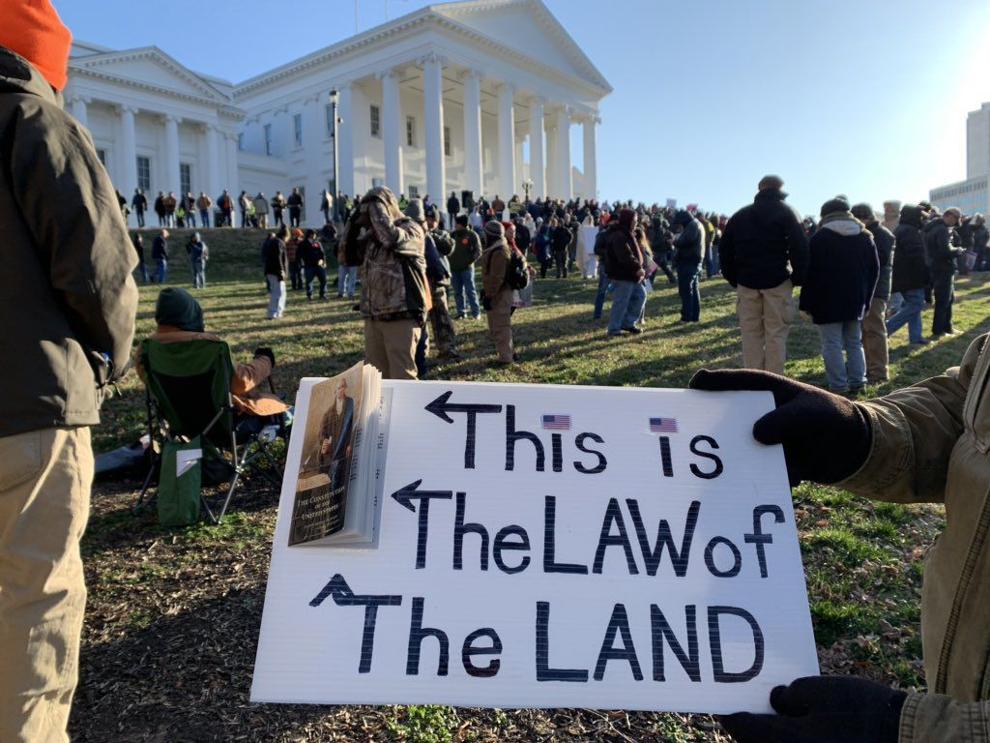 gun rally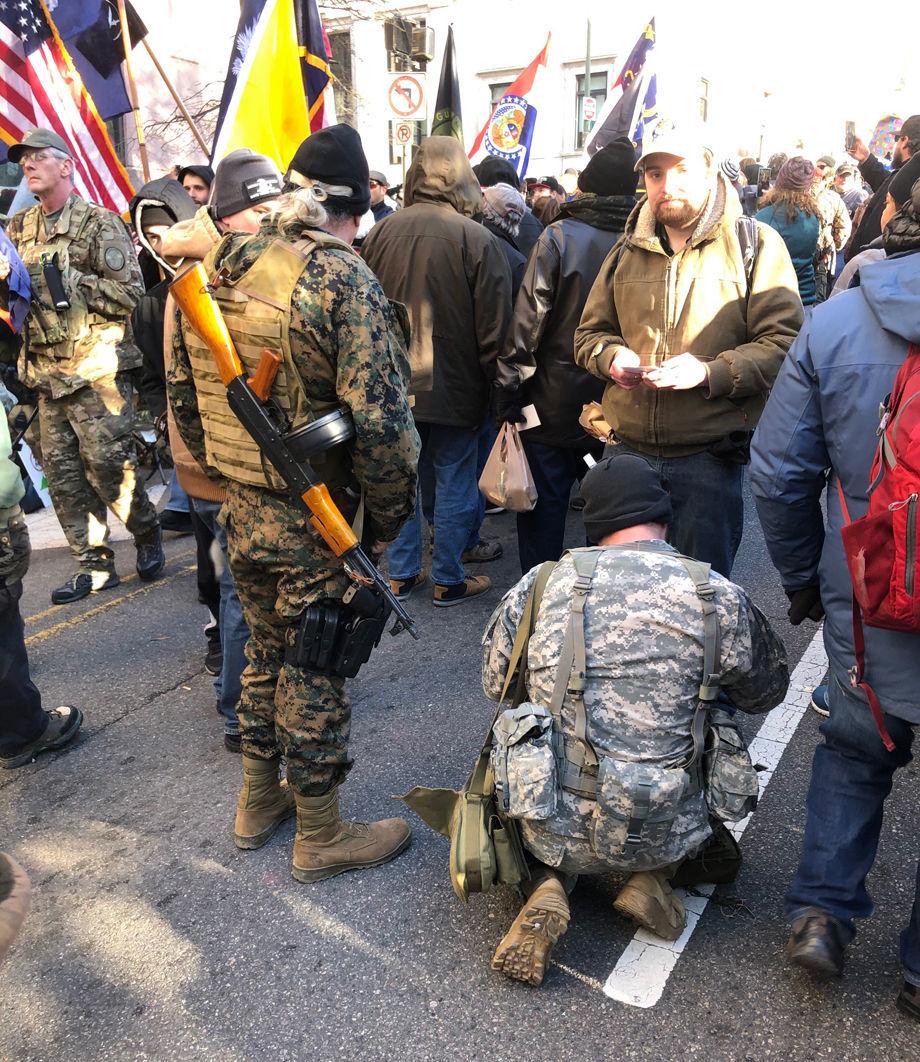 gun rally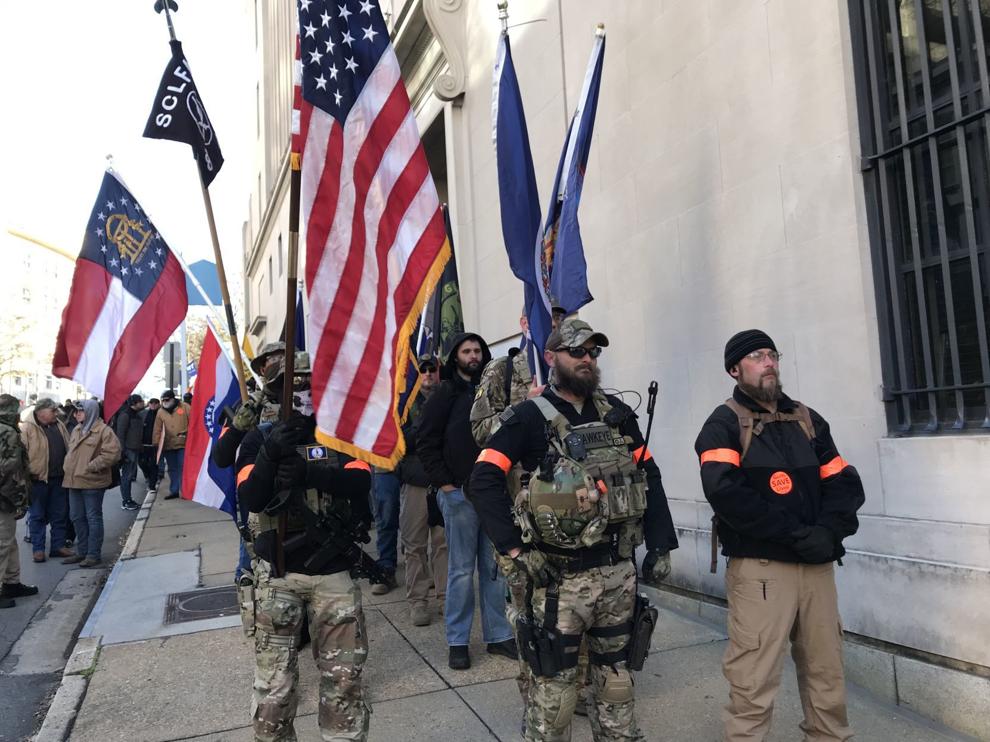 gun rally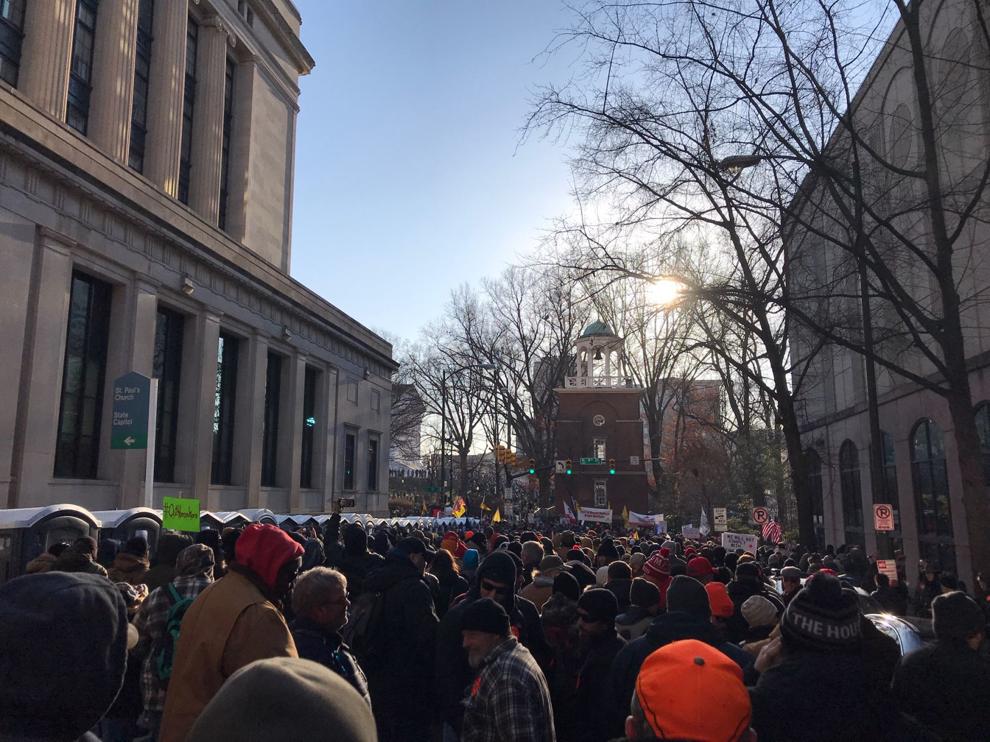 gun rally
gun rally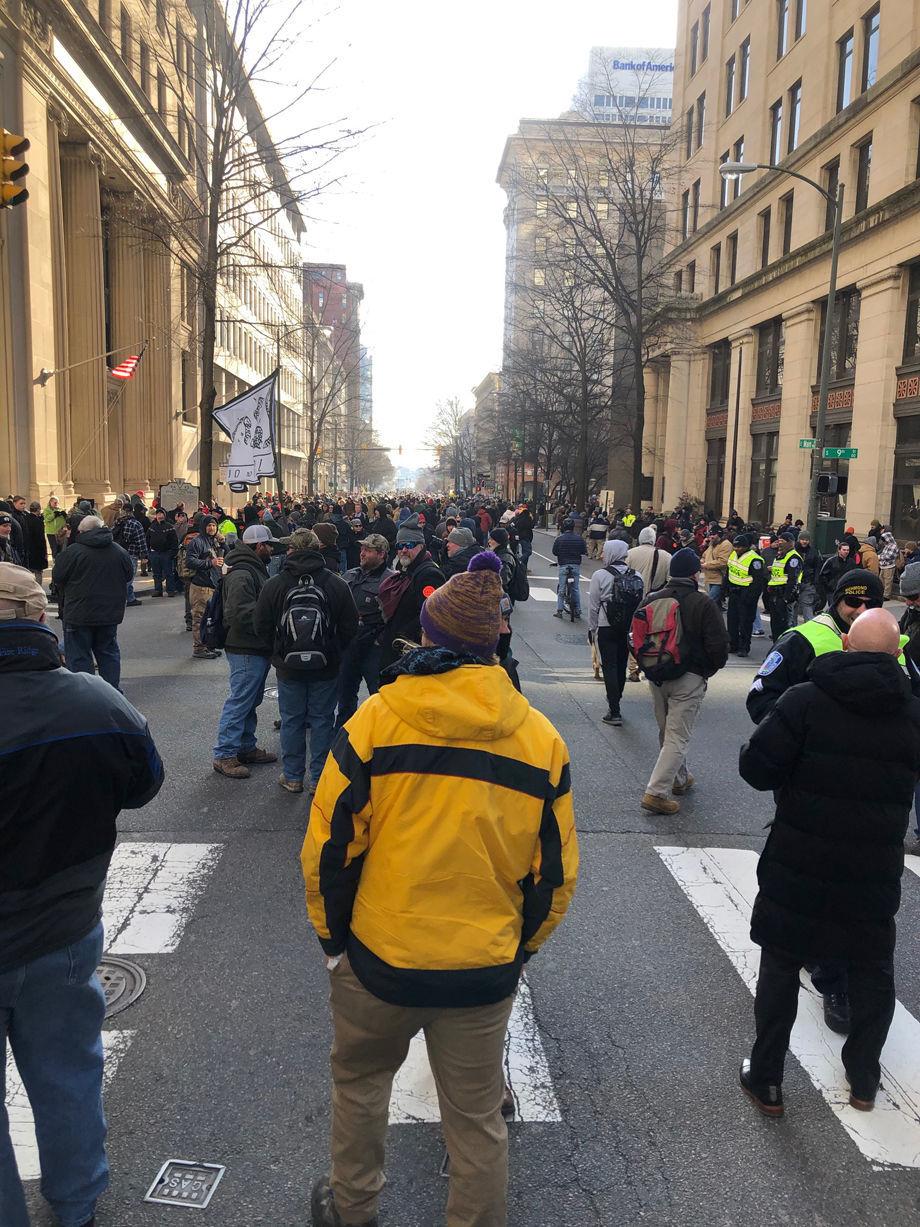 gun rally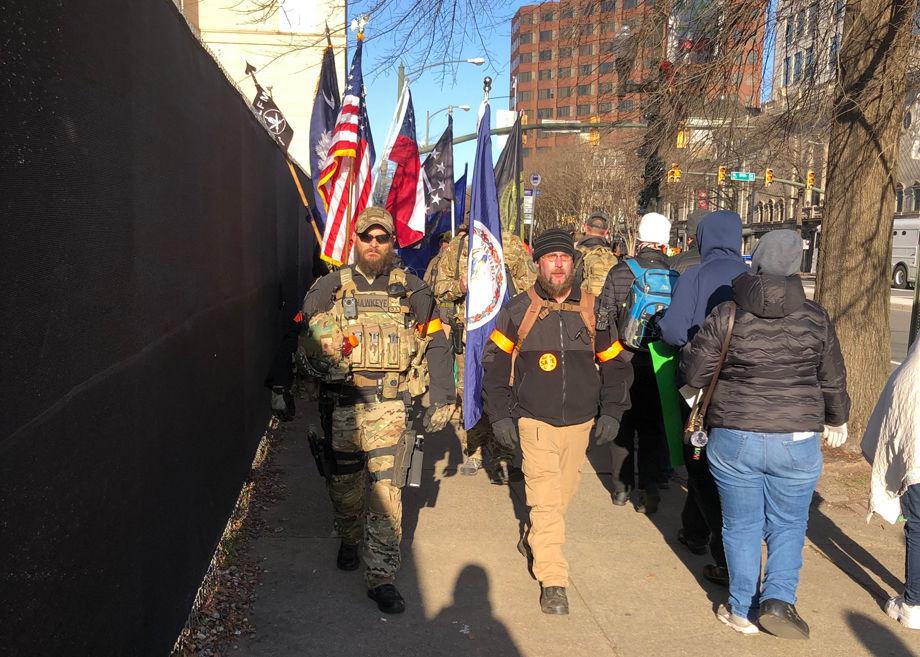 gun rally
20200121_MET_GUNS_BB13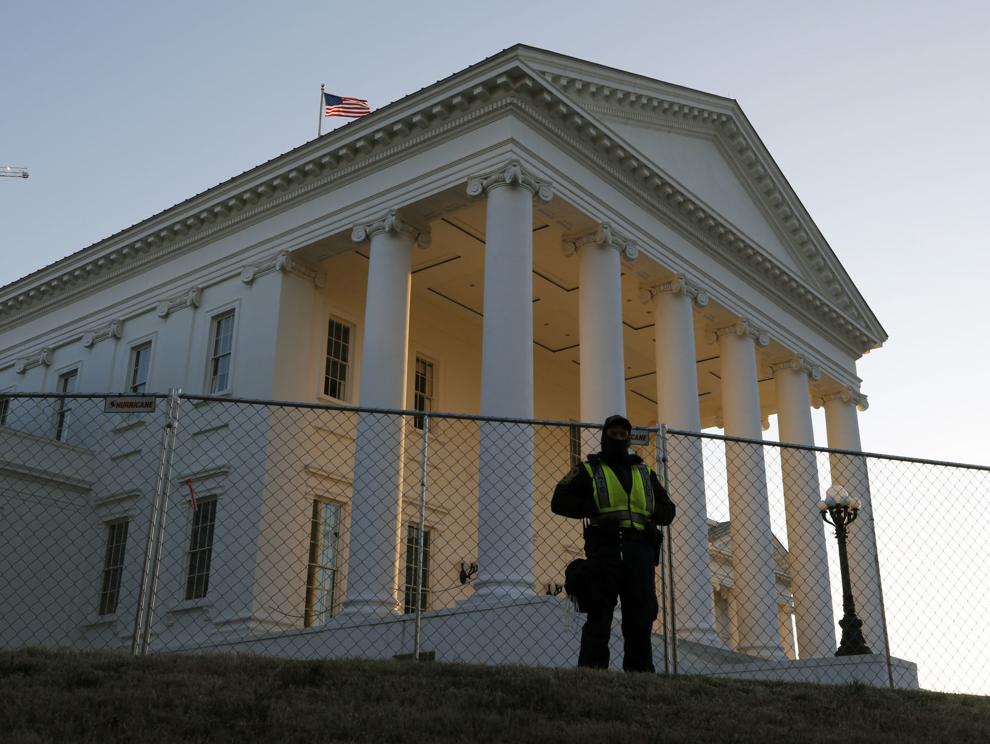 20200121_MET_GUNS_BB12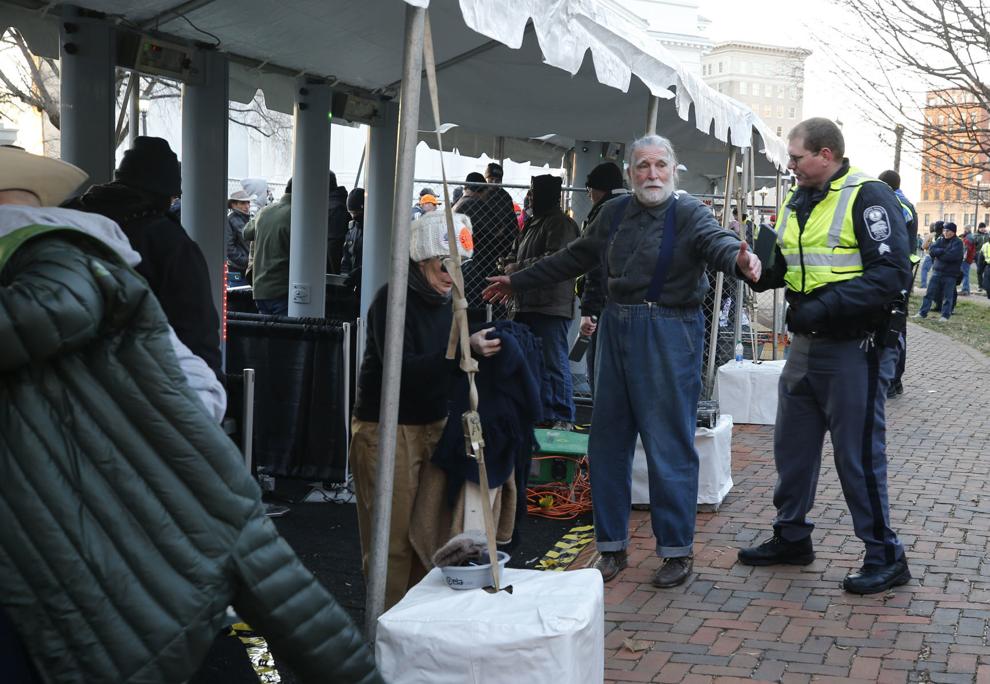 20200121_MET_GUNS_BB11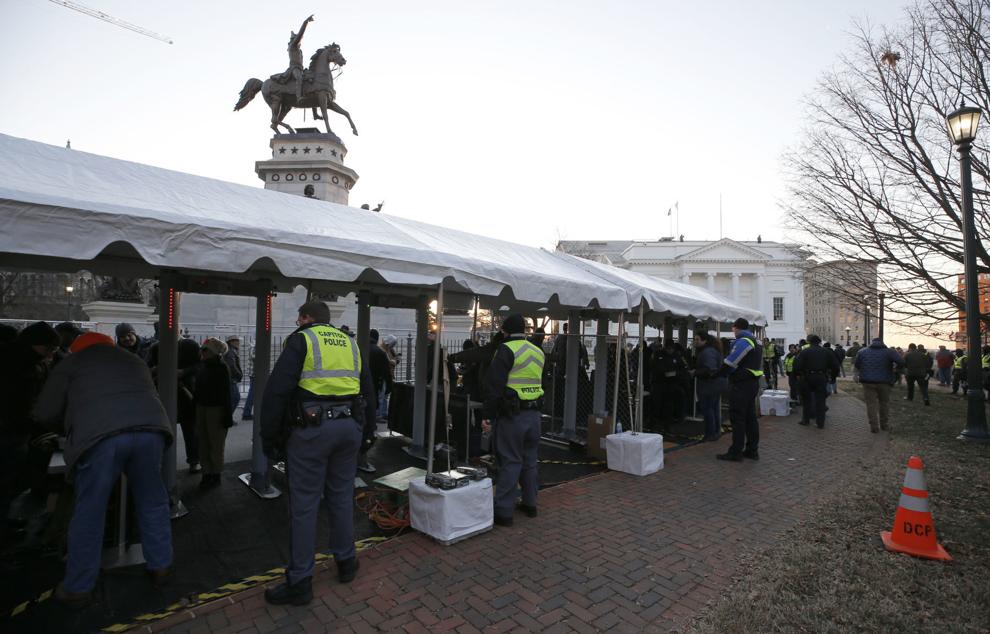 20200121_MET_GUNS_BB10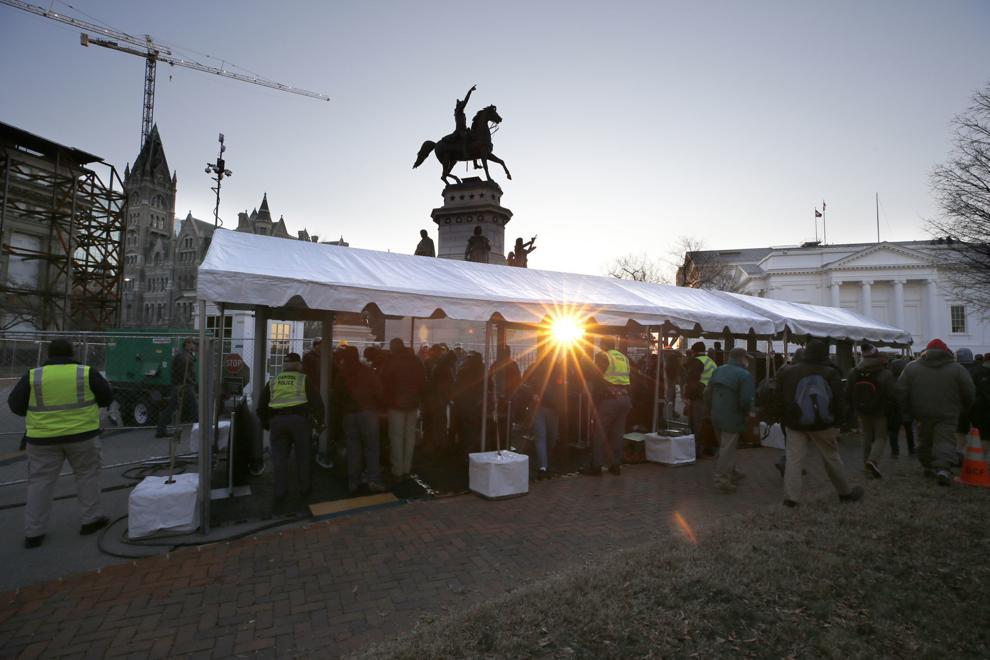 20200121_MET_GUNS_BB09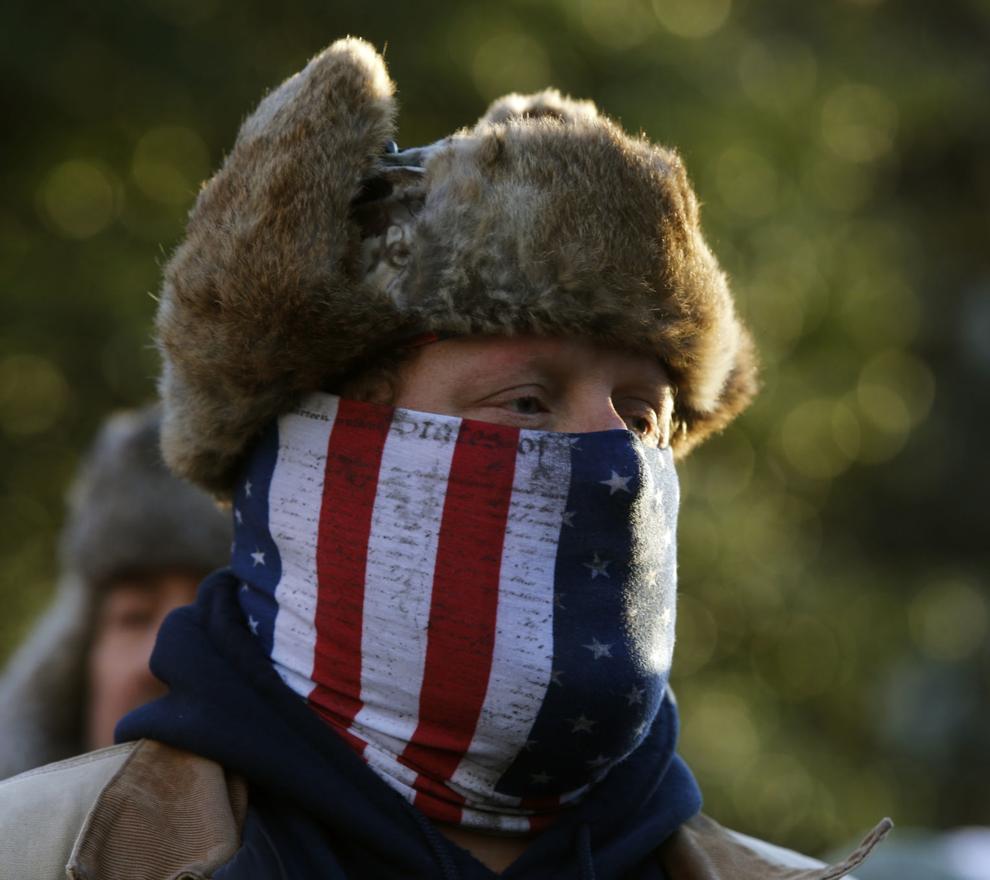 20200121_MET_GUNS_BB08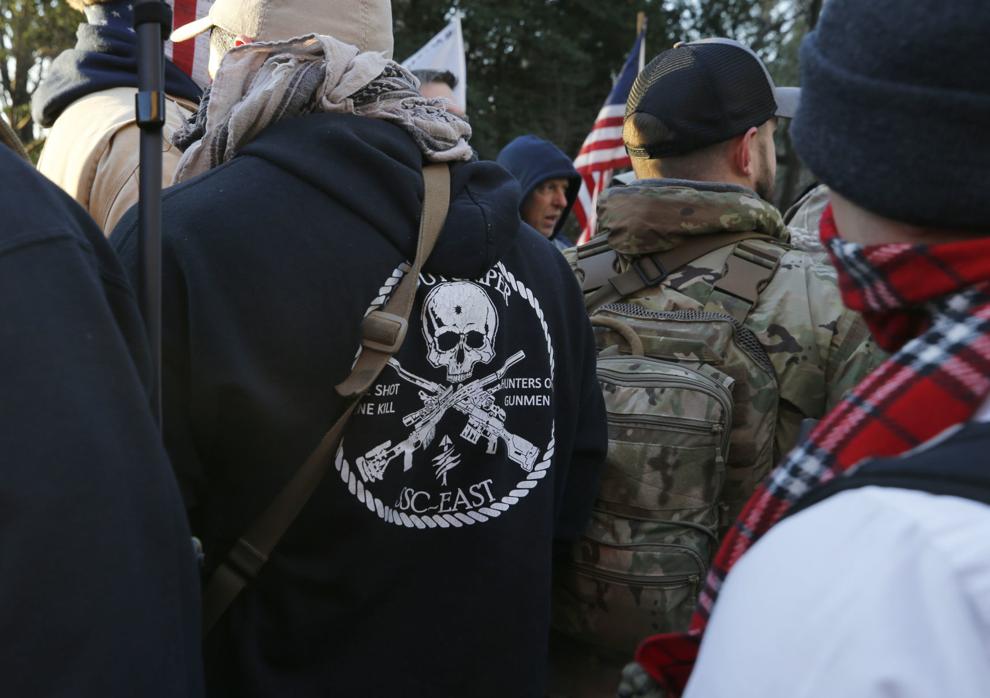 20200121_MET_GUNS_BB07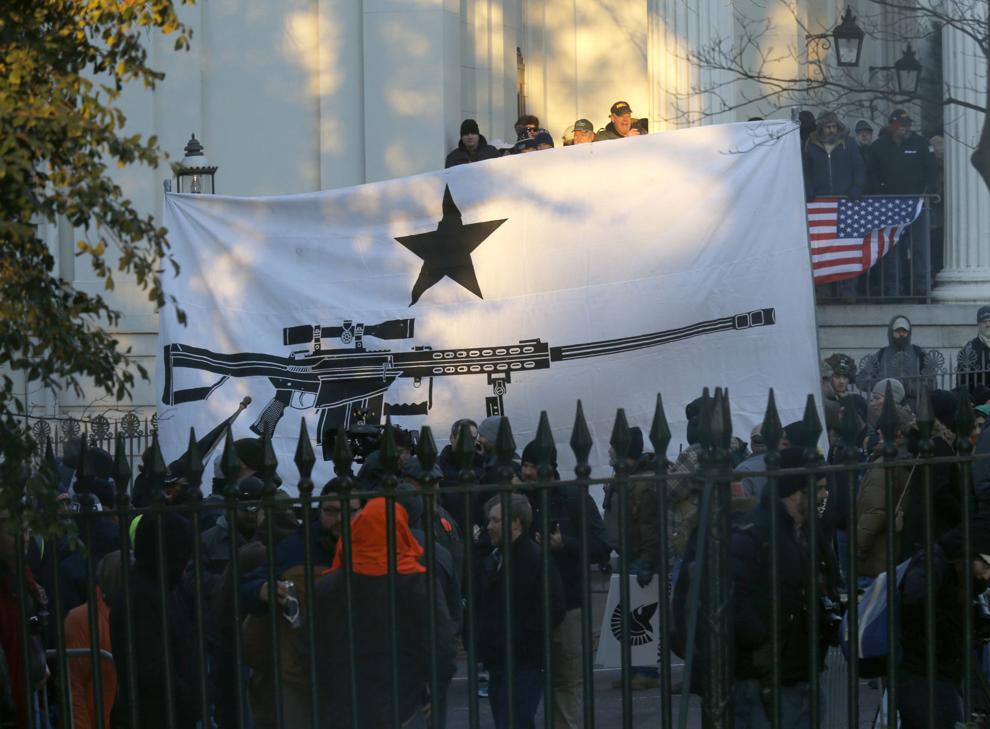 20200121_MET_GUNS_BB06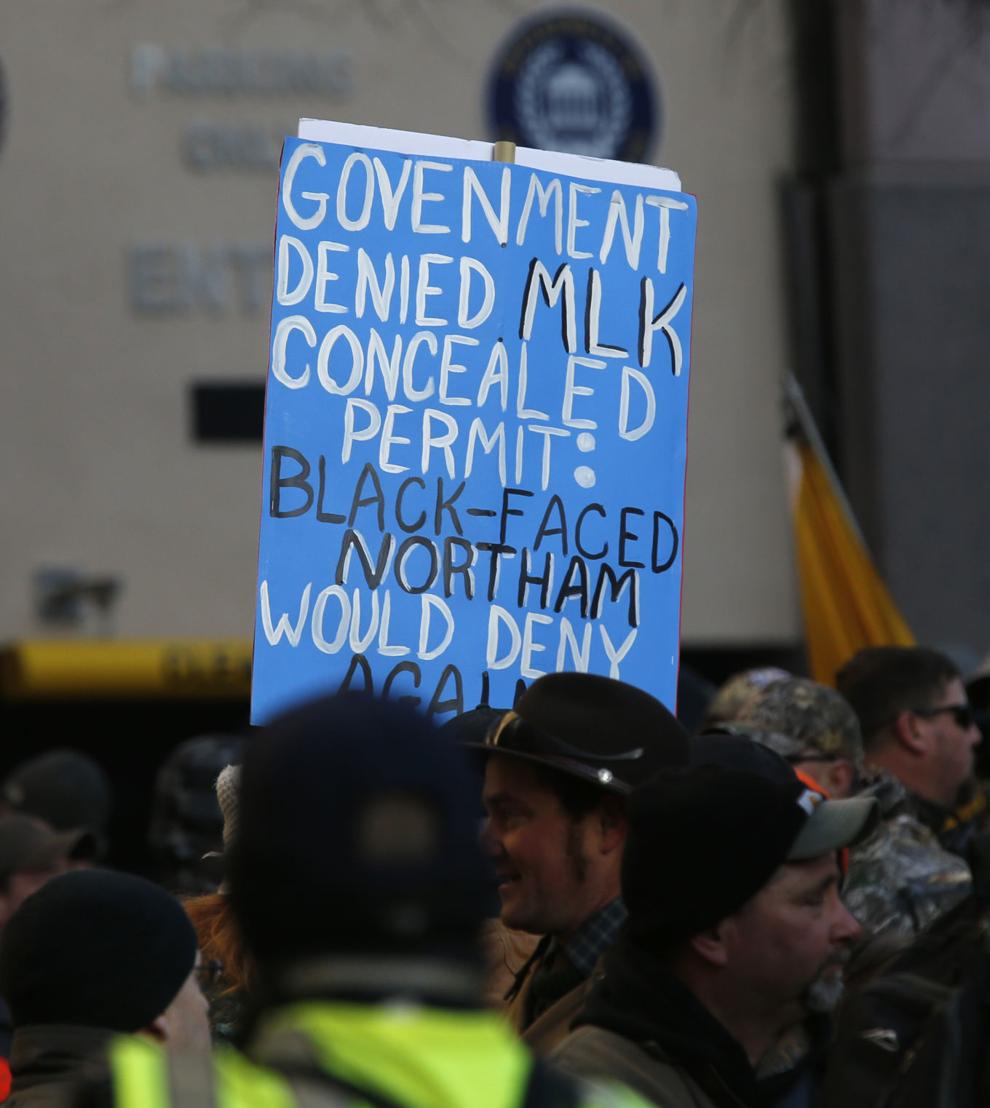 20200121_MET_GUNS_BB05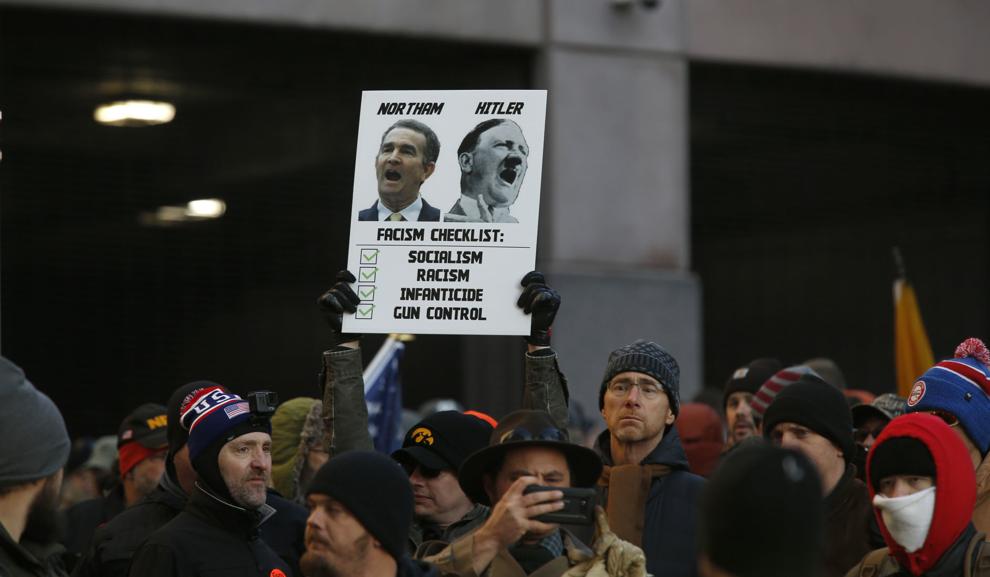 20200121_MET_GUNS_BB04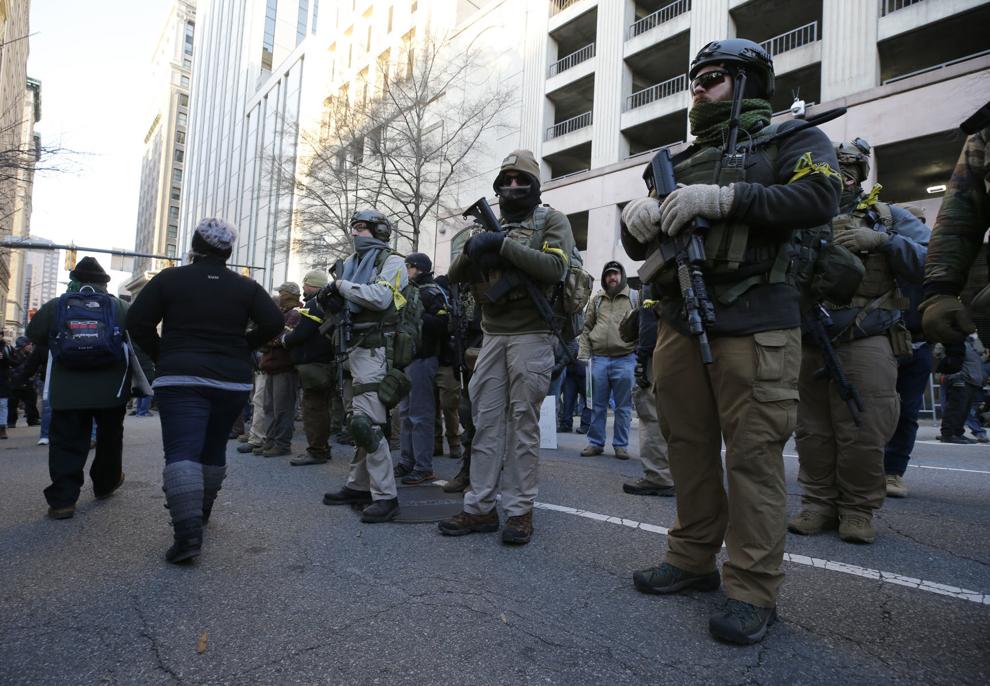 20200121_MET_GUNS_BB03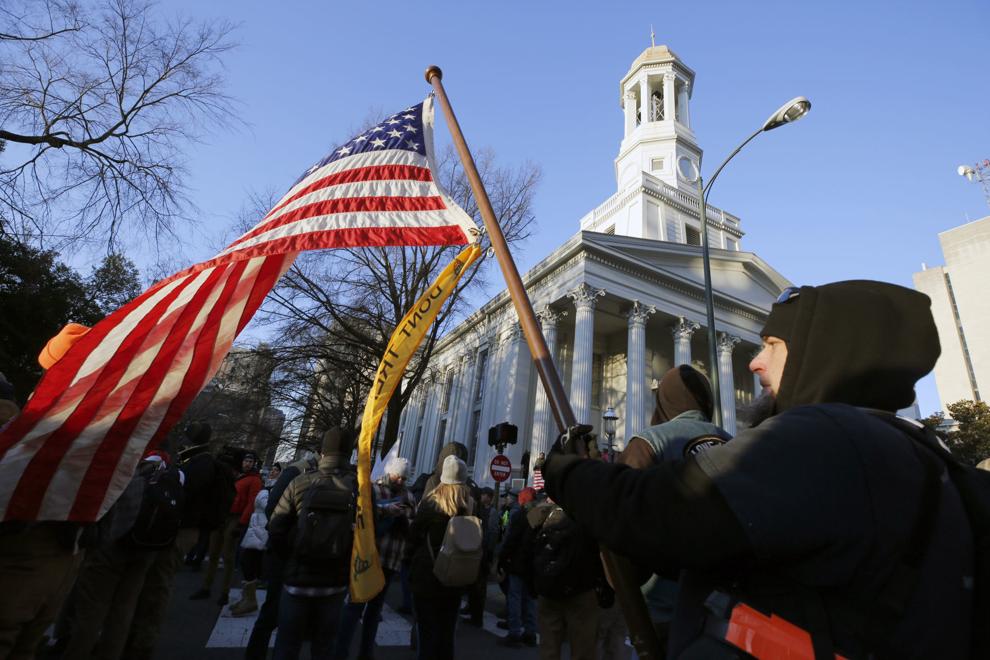 20200121_MET_GUNS_BB02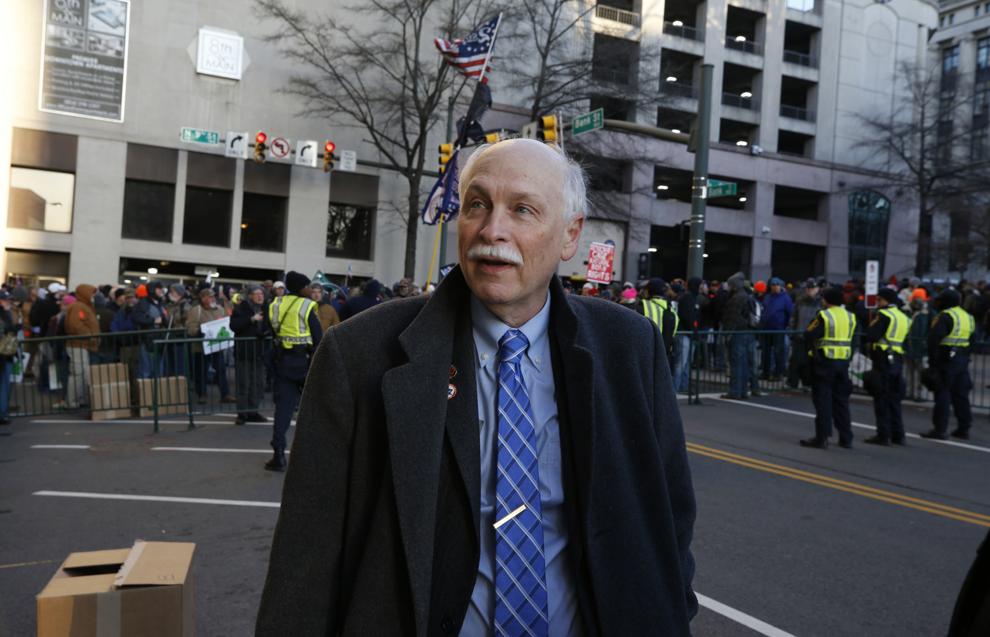 gun rally
gun rally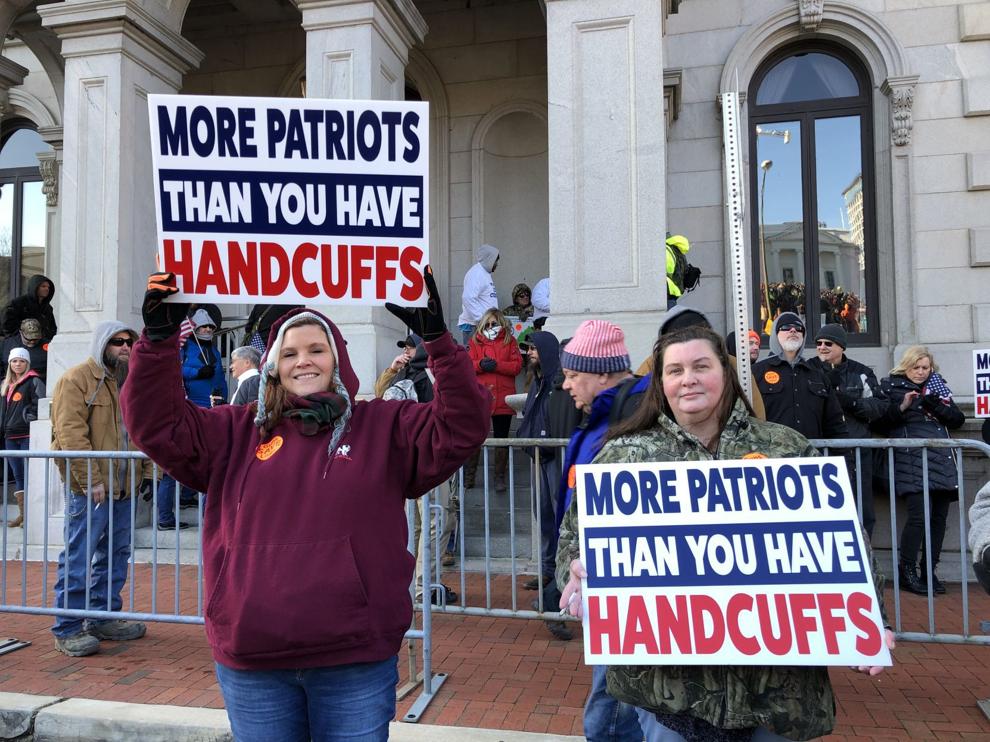 gun rally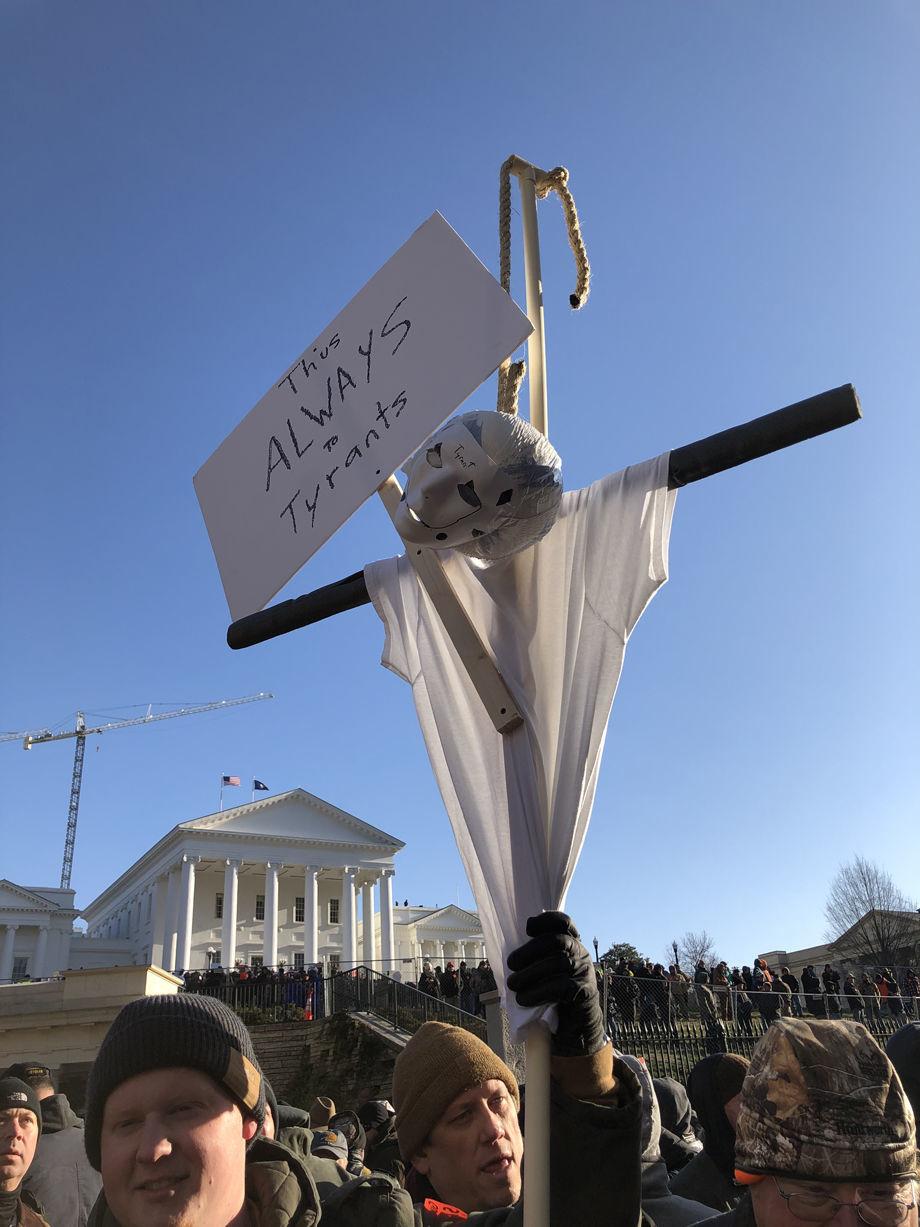 gun rally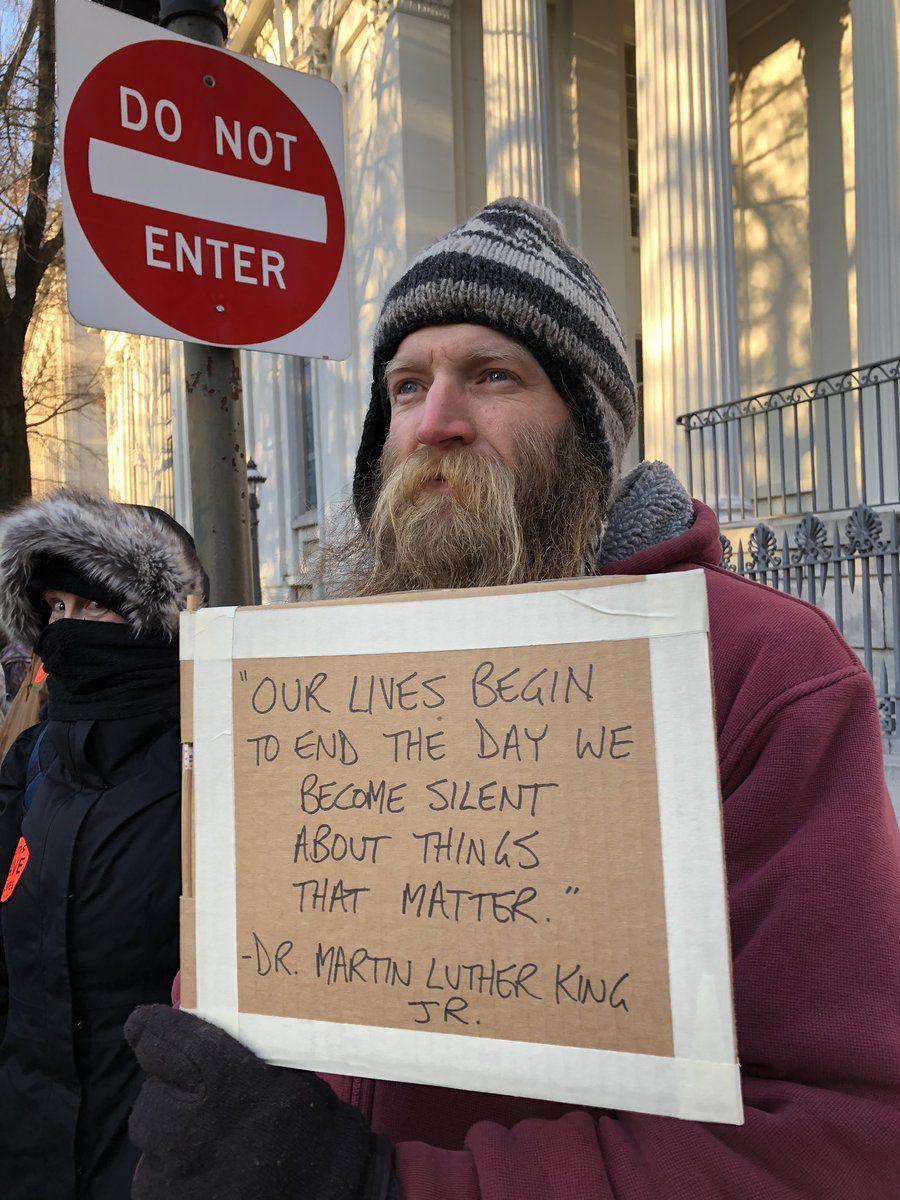 gun rally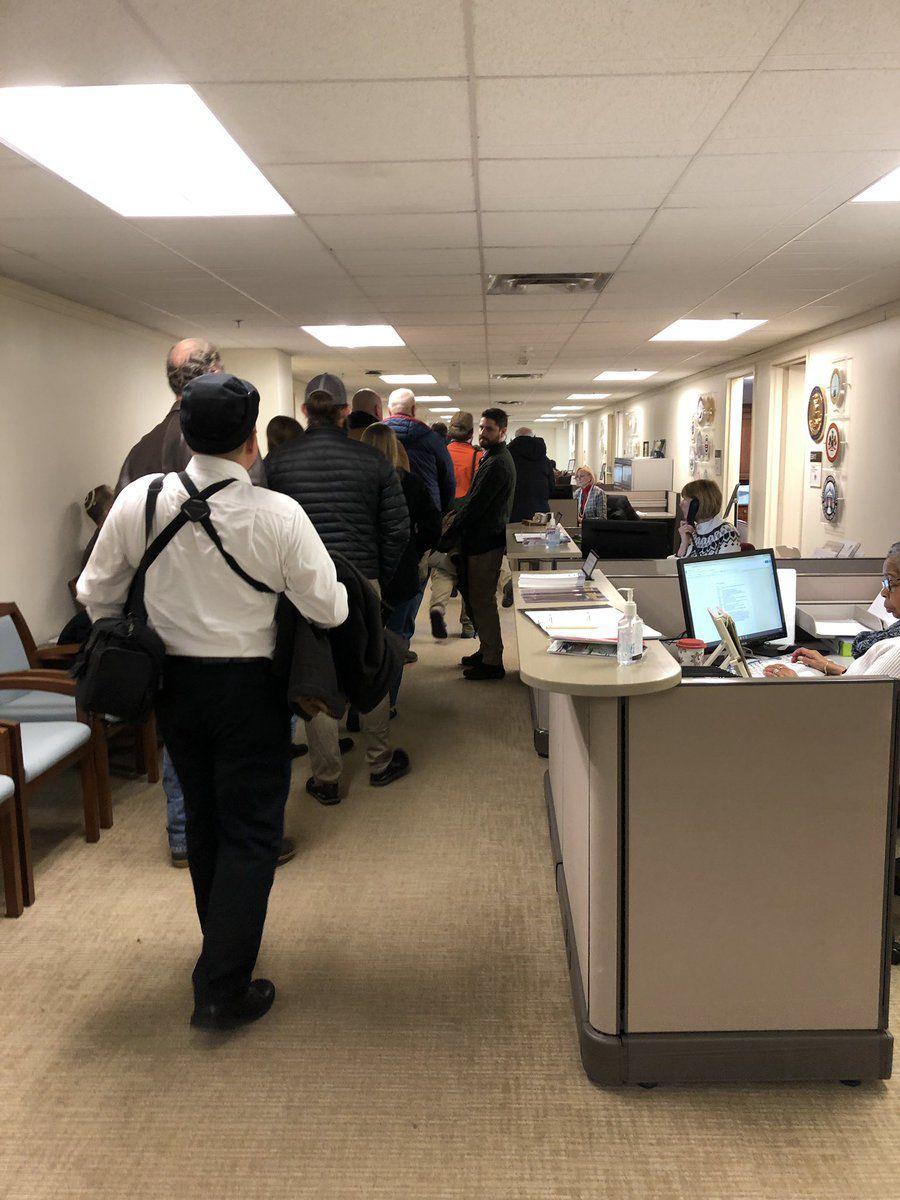 gun rally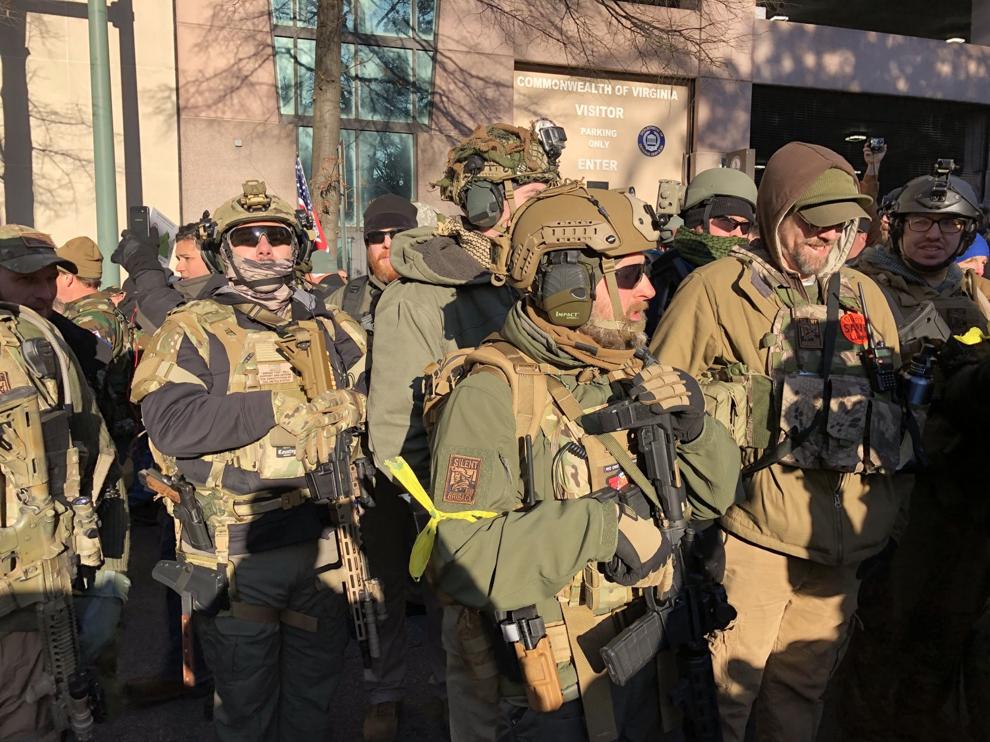 gun rally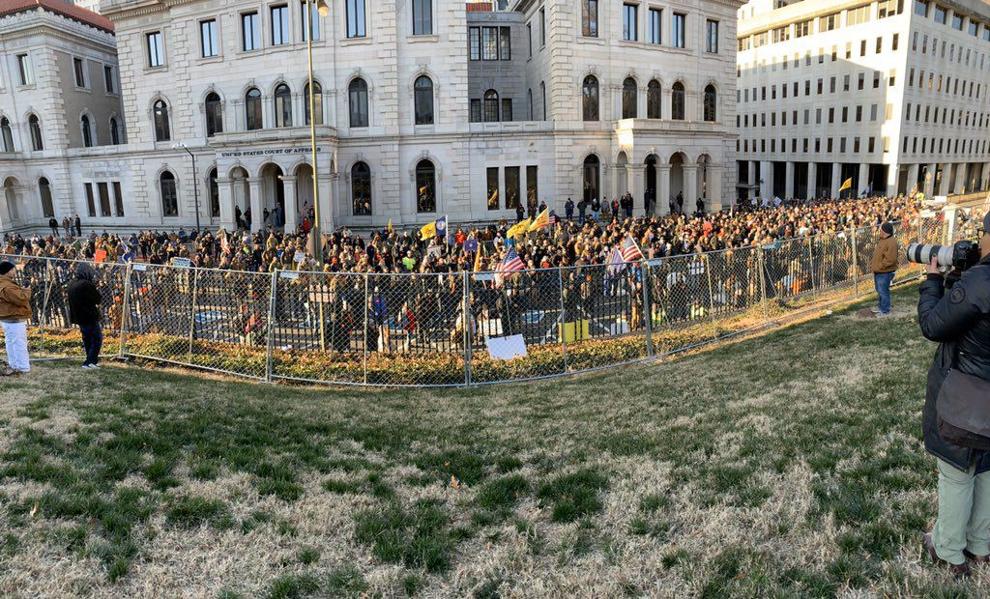 gun rally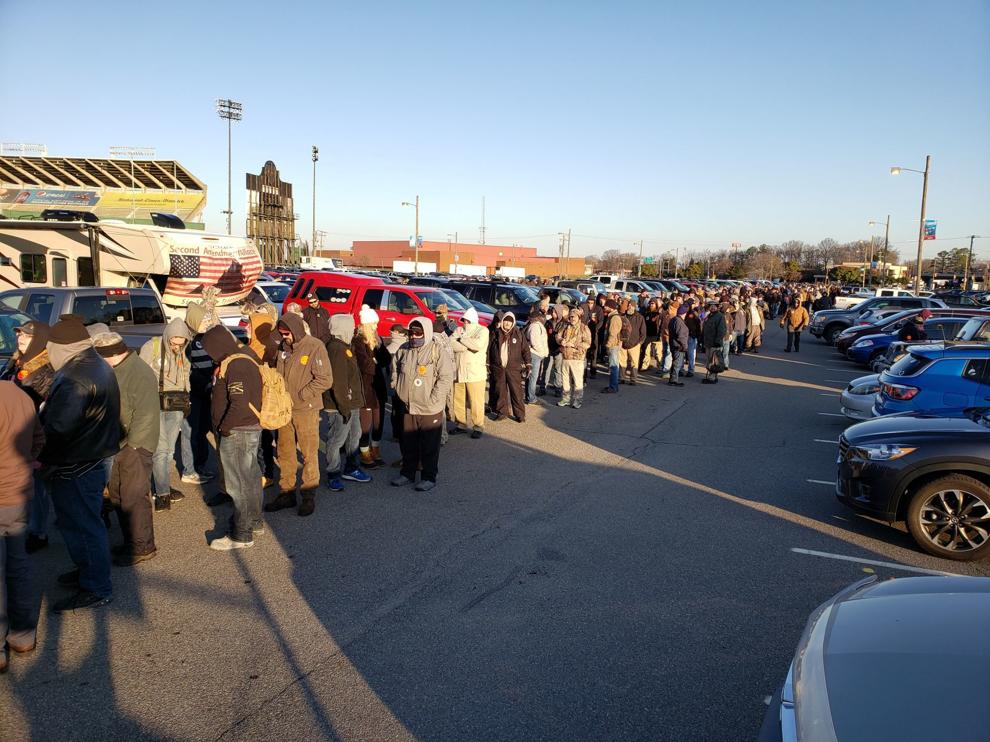 gun rally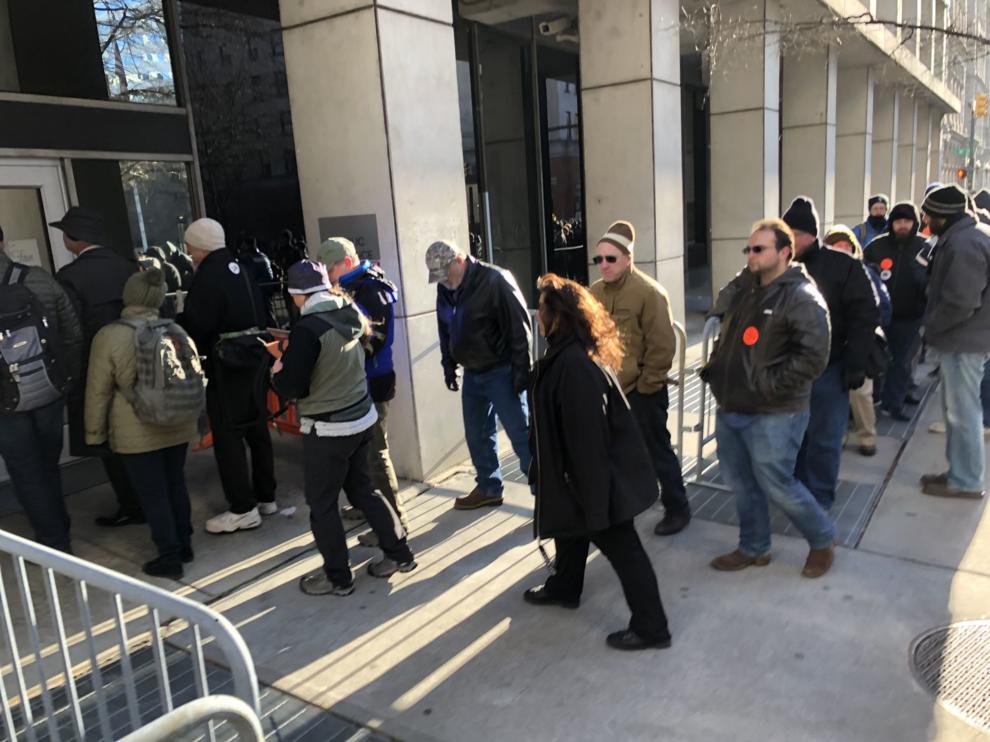 gun rally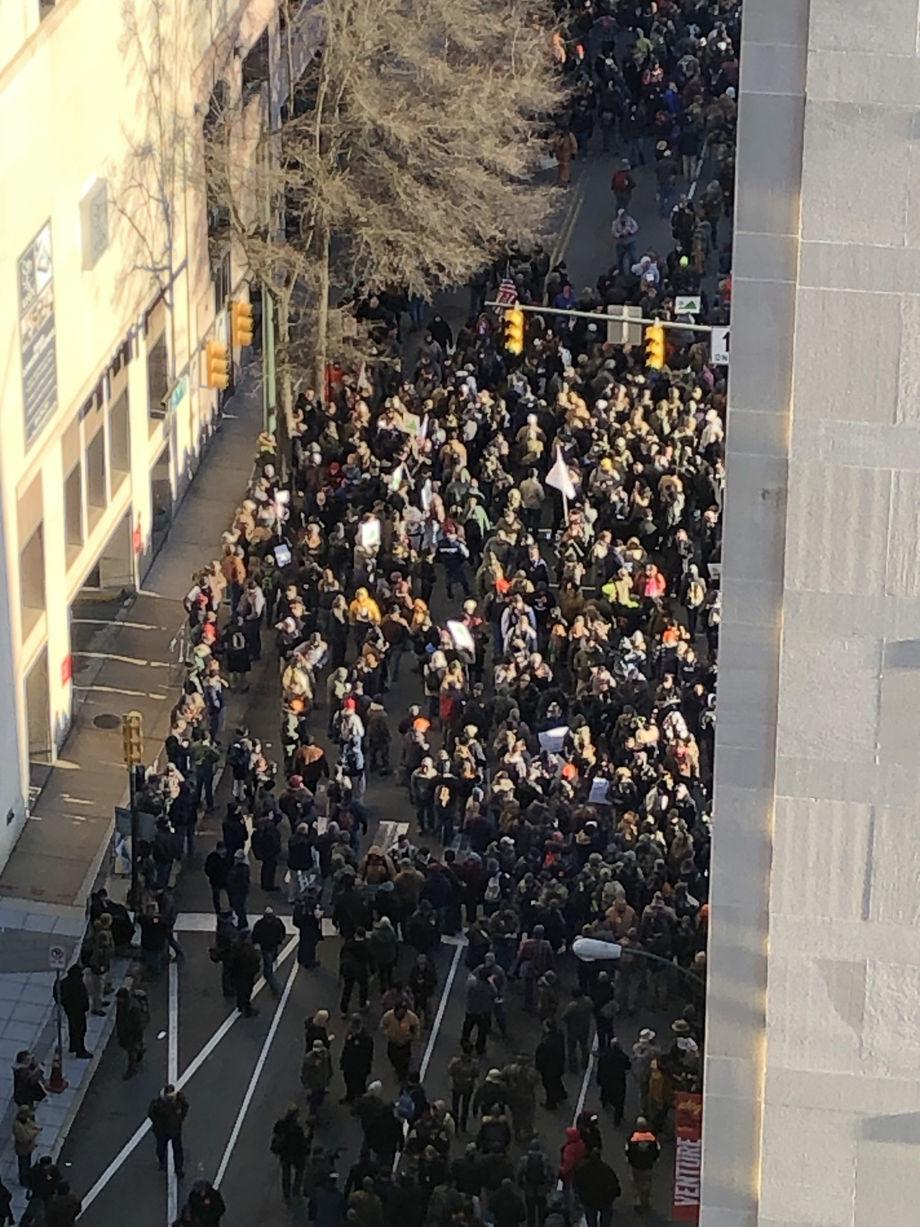 guns rally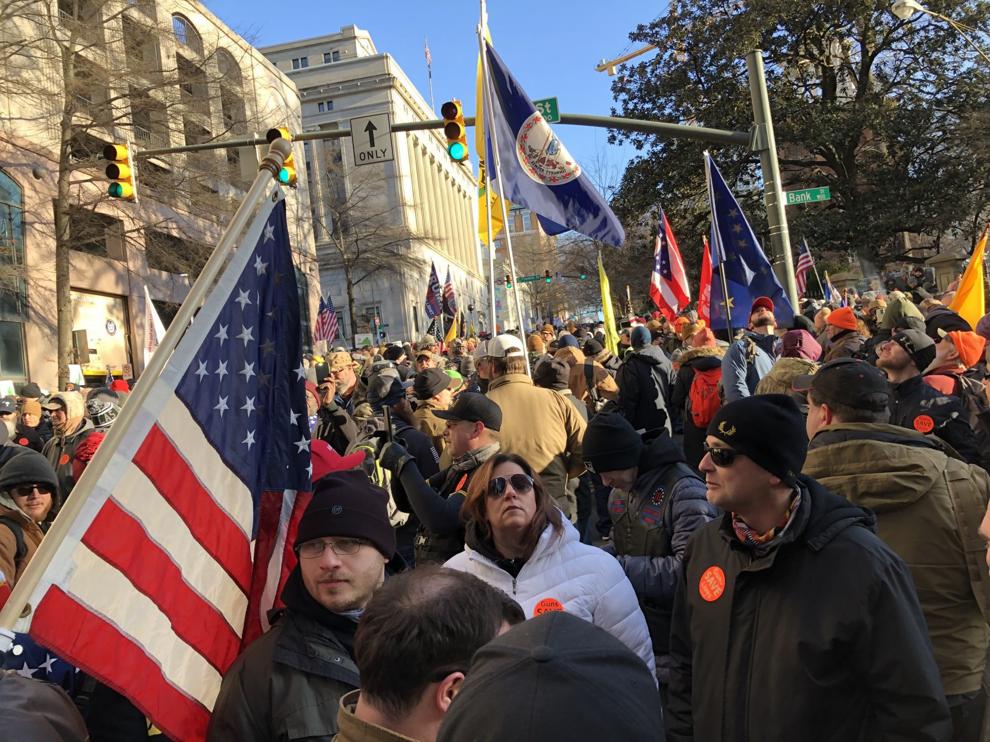 gun rally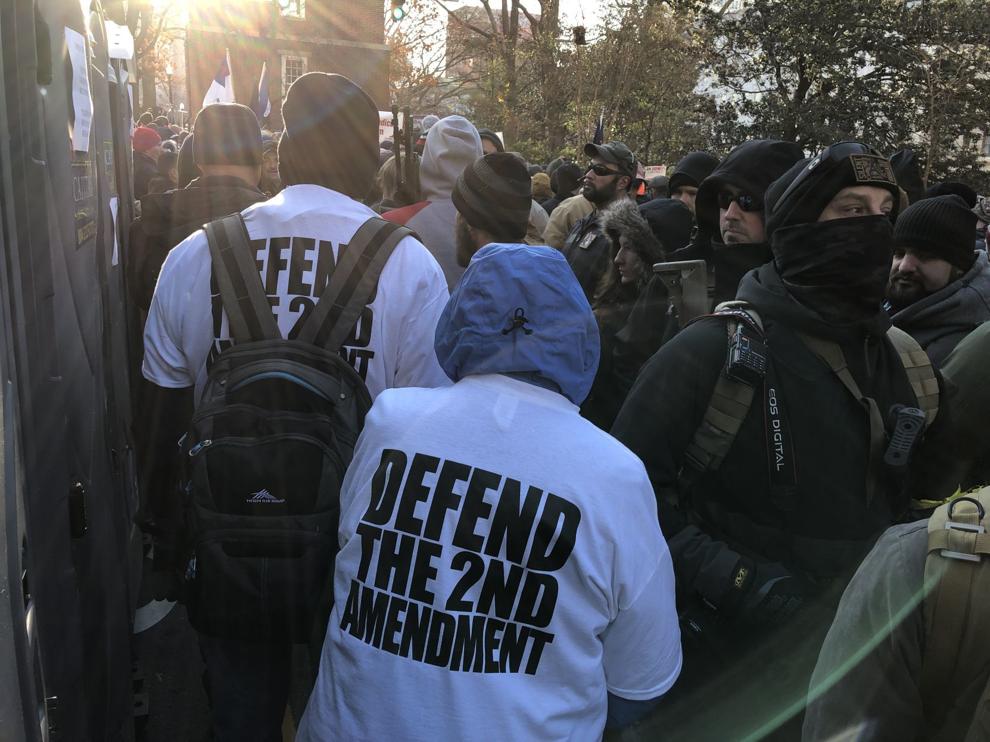 gun rally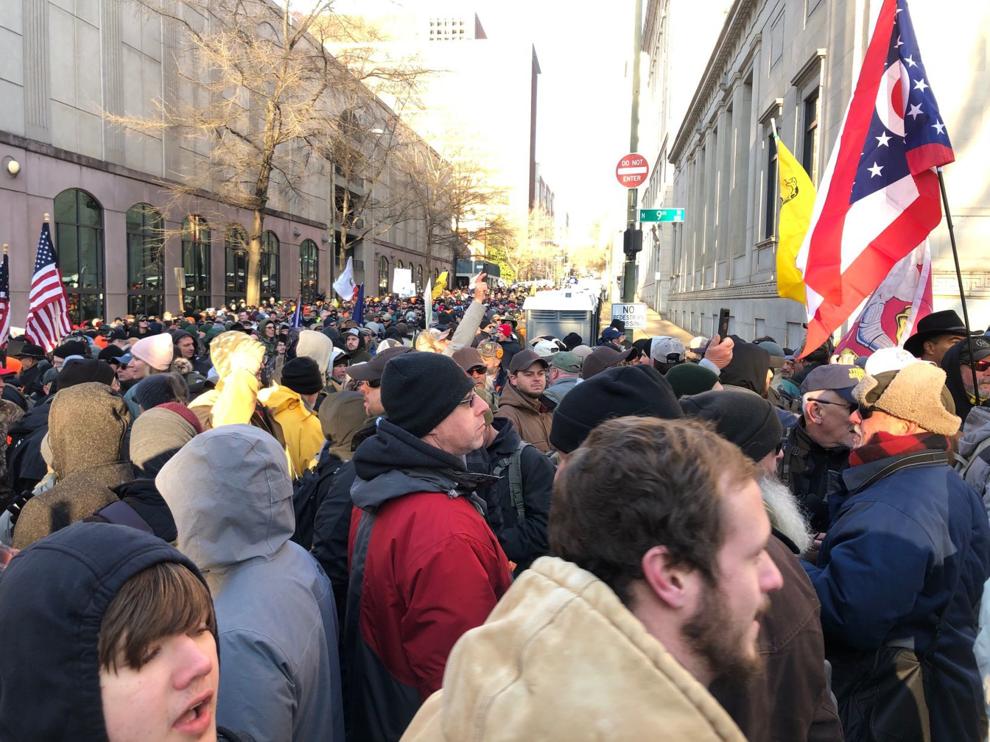 IMG_0135.JPG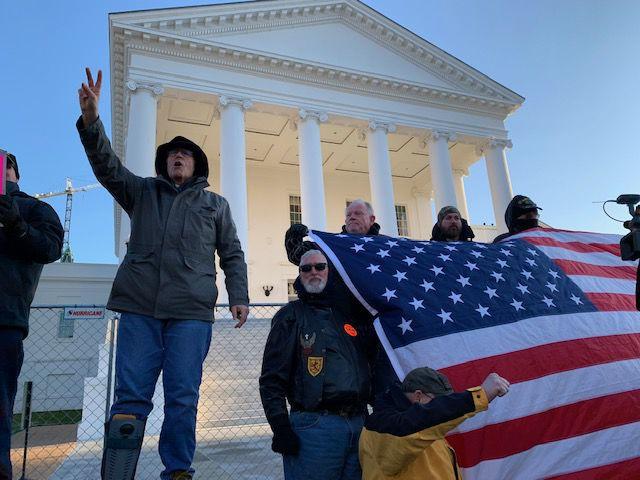 IMG_0141.JPG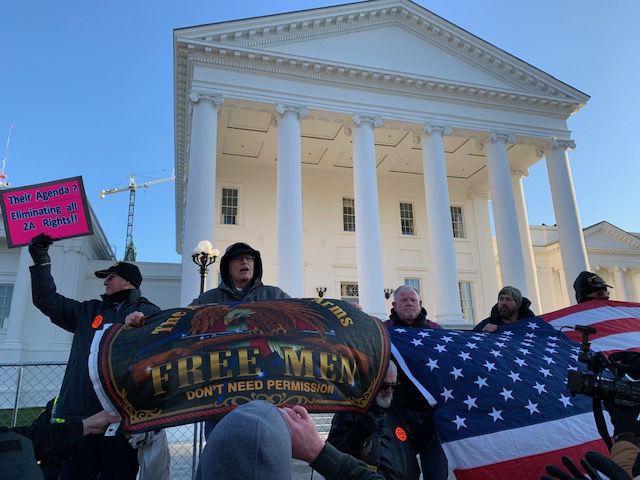 IMG_0145.JPG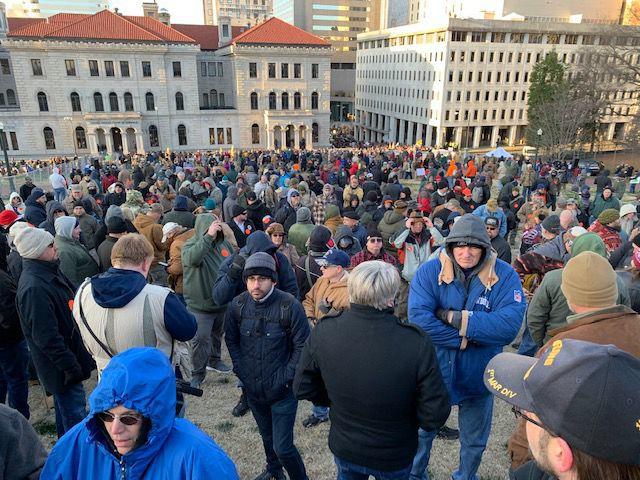 gun rally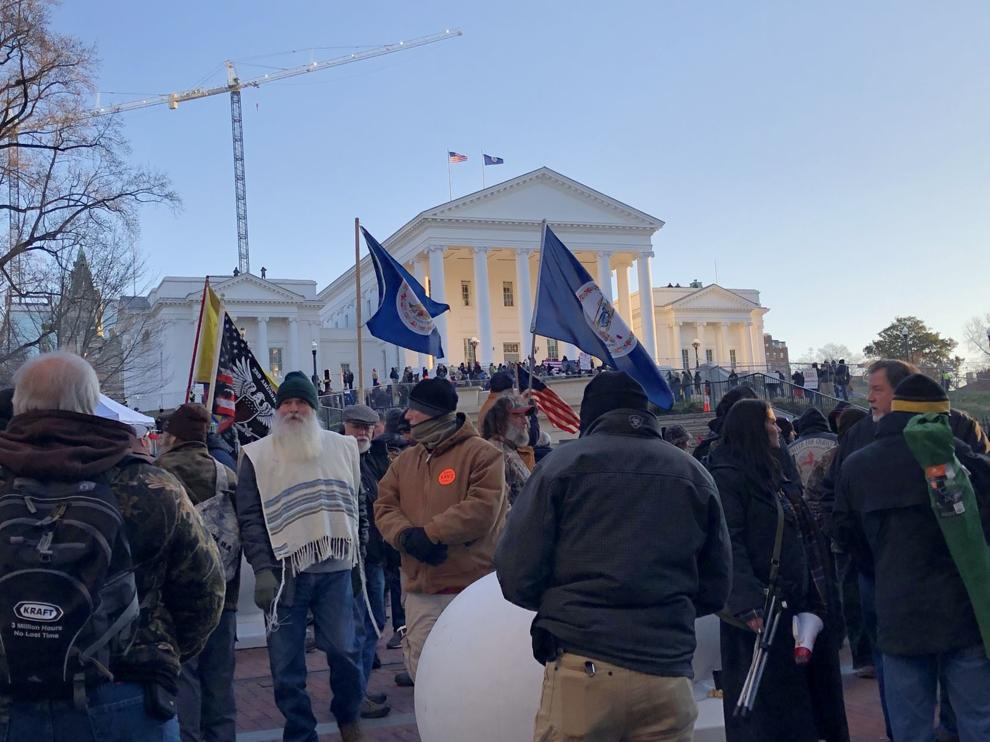 gun rally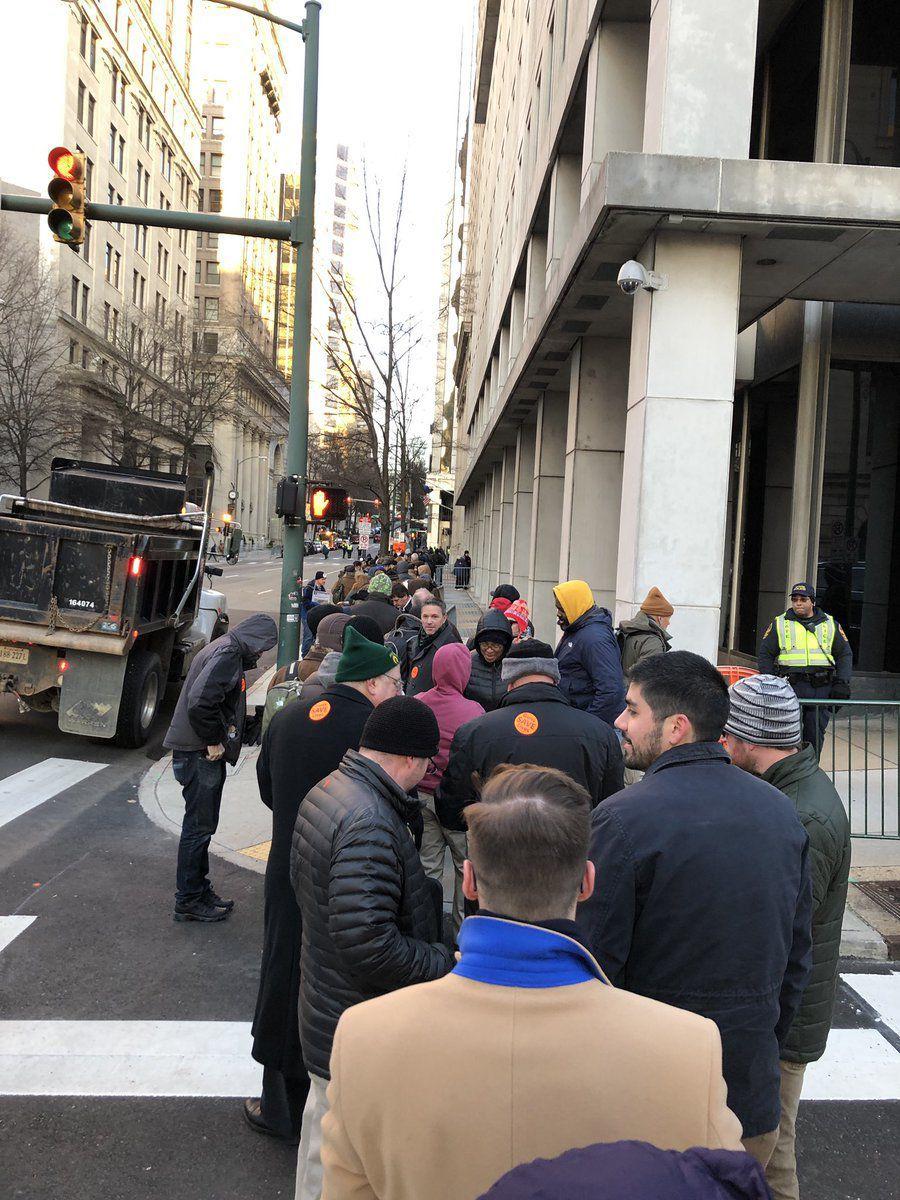 gun rally

gun rally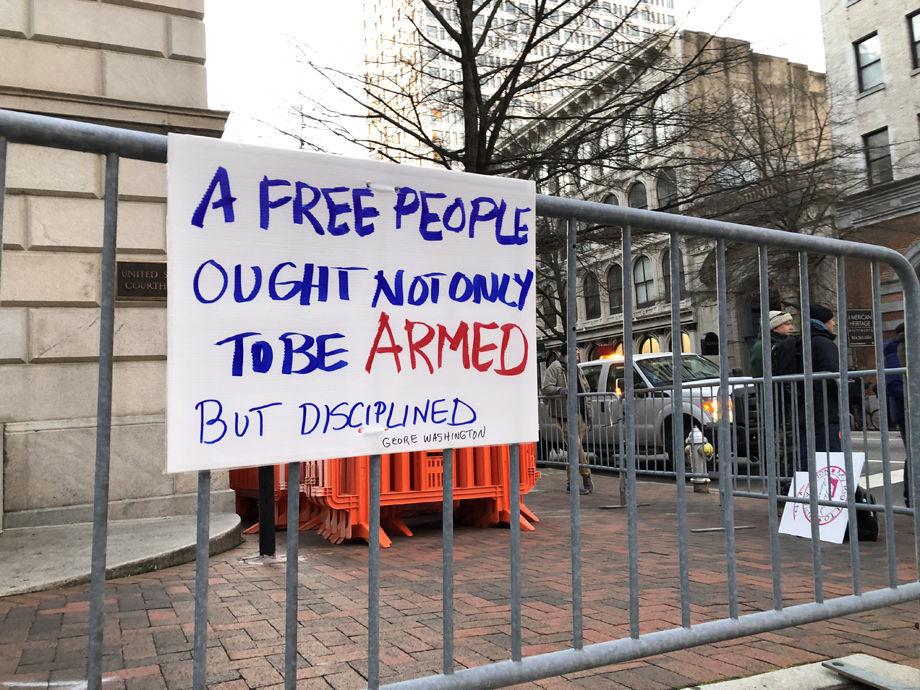 gun rally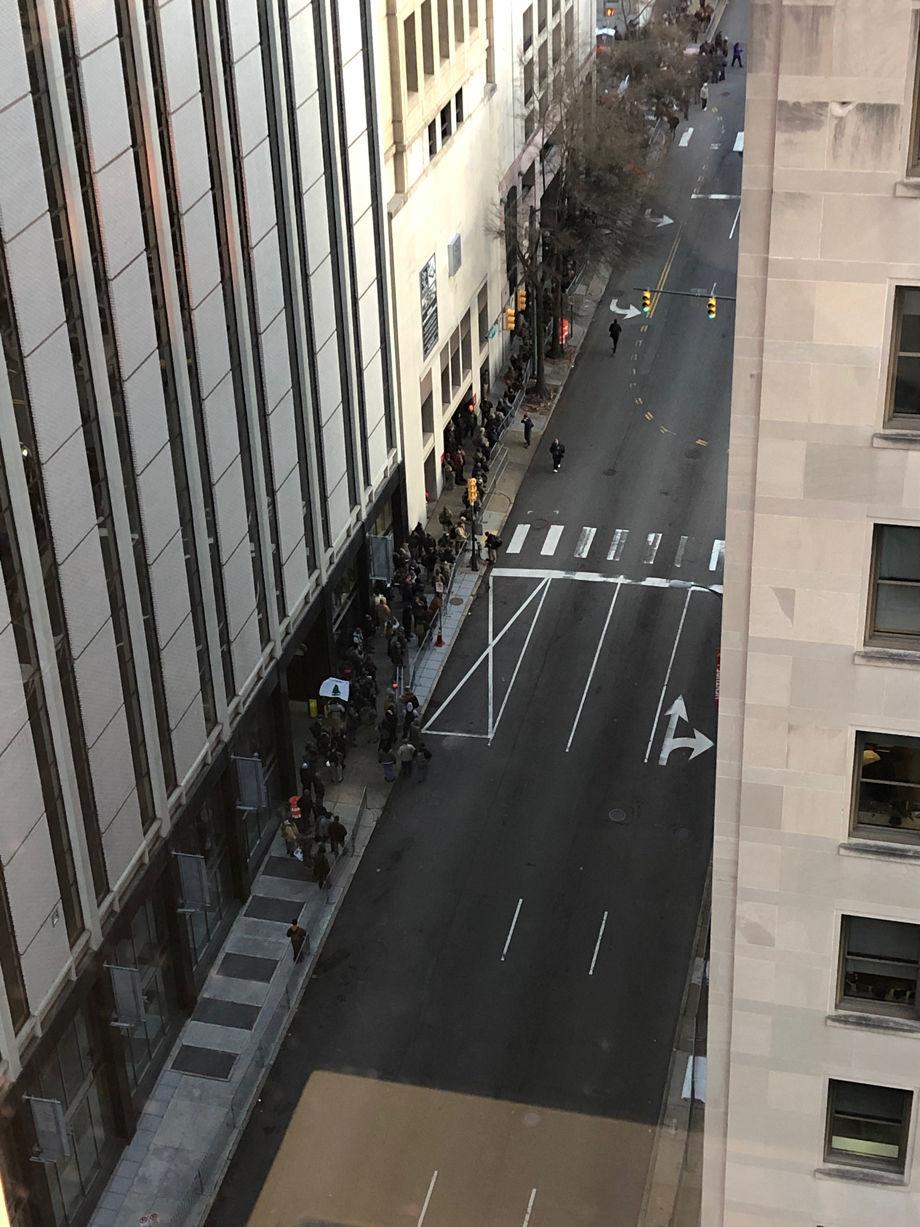 gun rally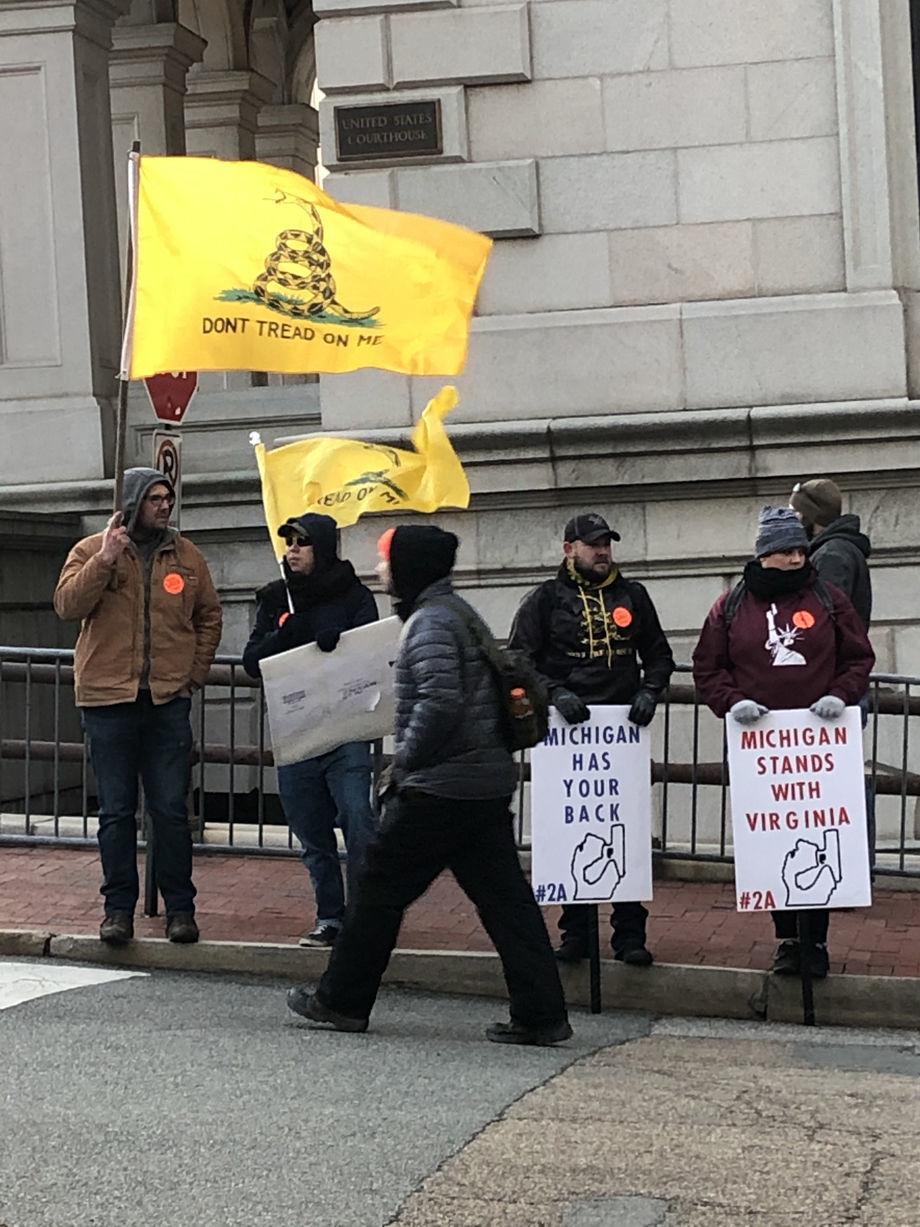 gun rally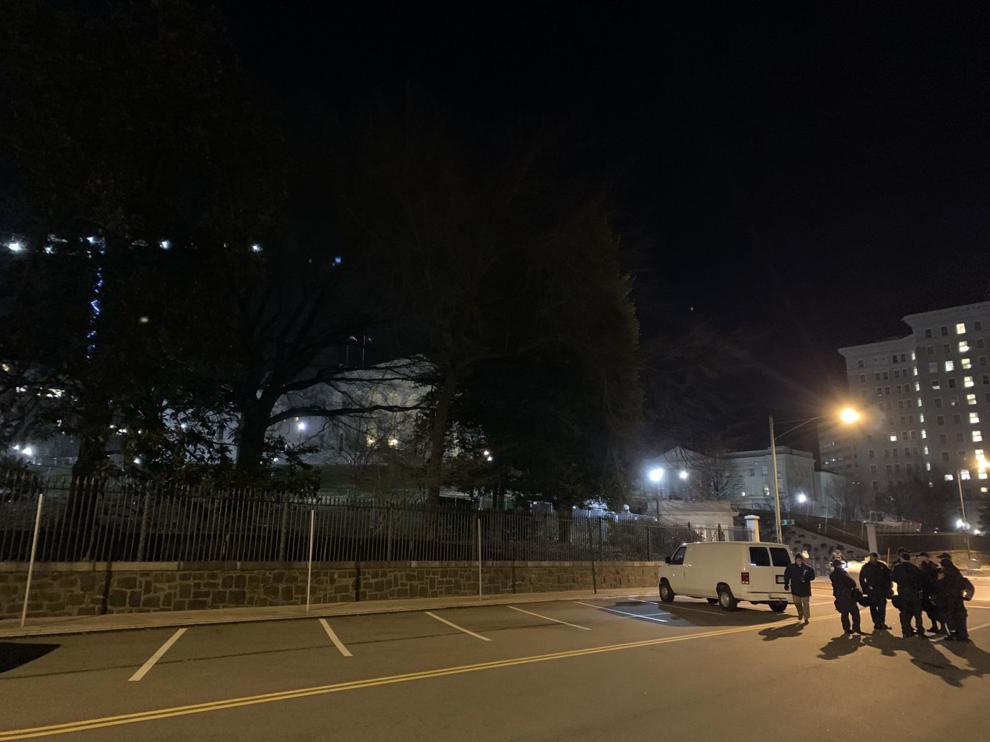 gun rally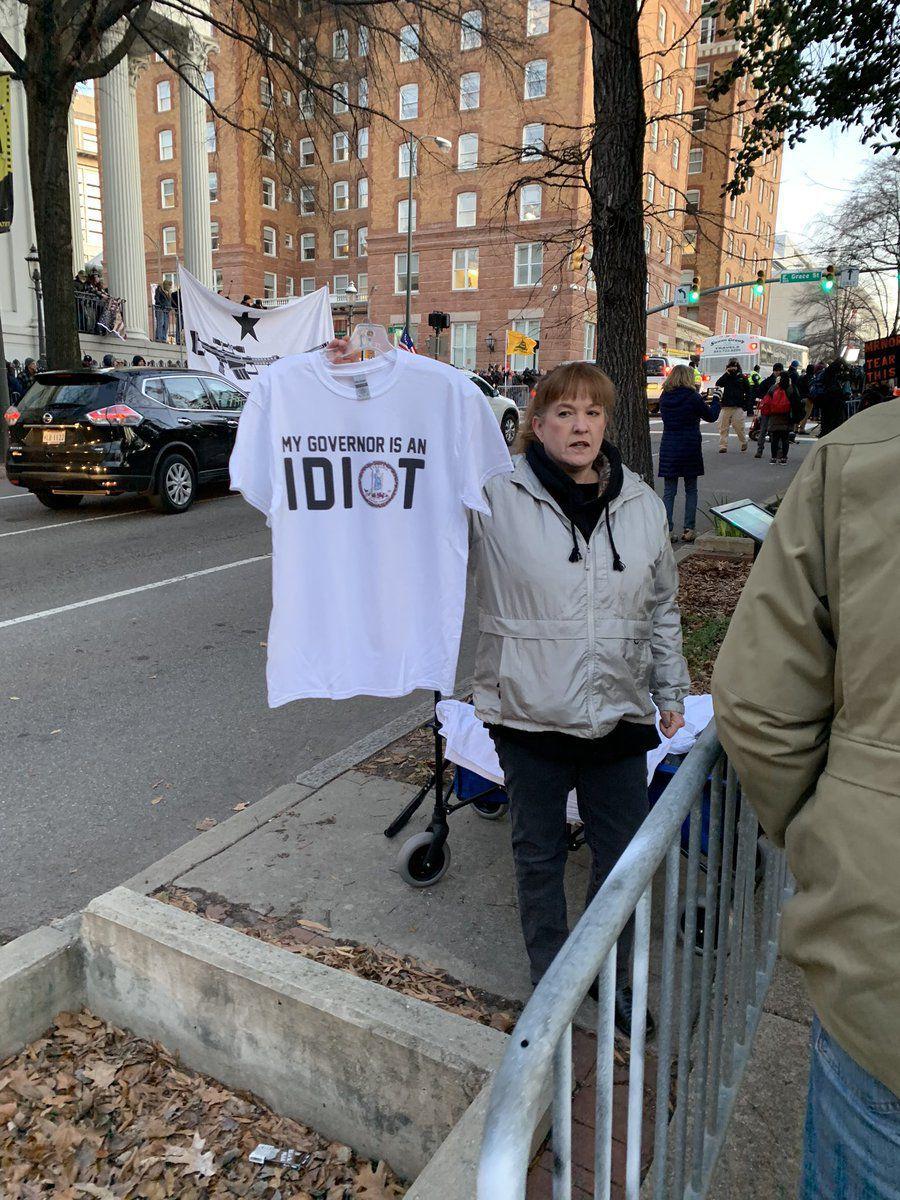 gun rally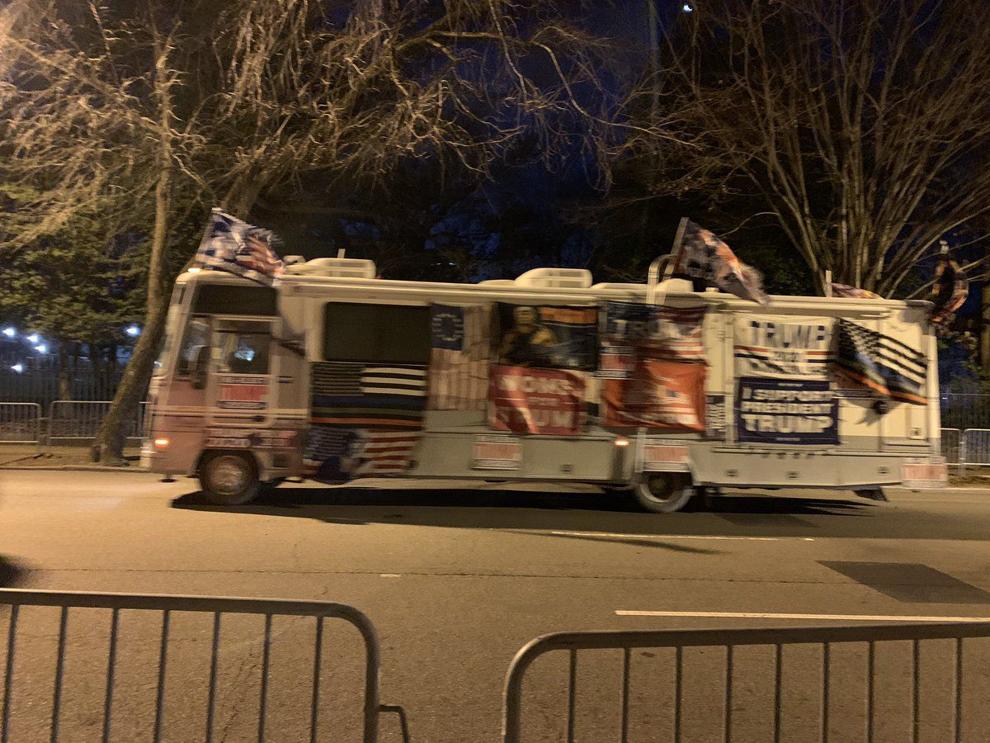 guns rally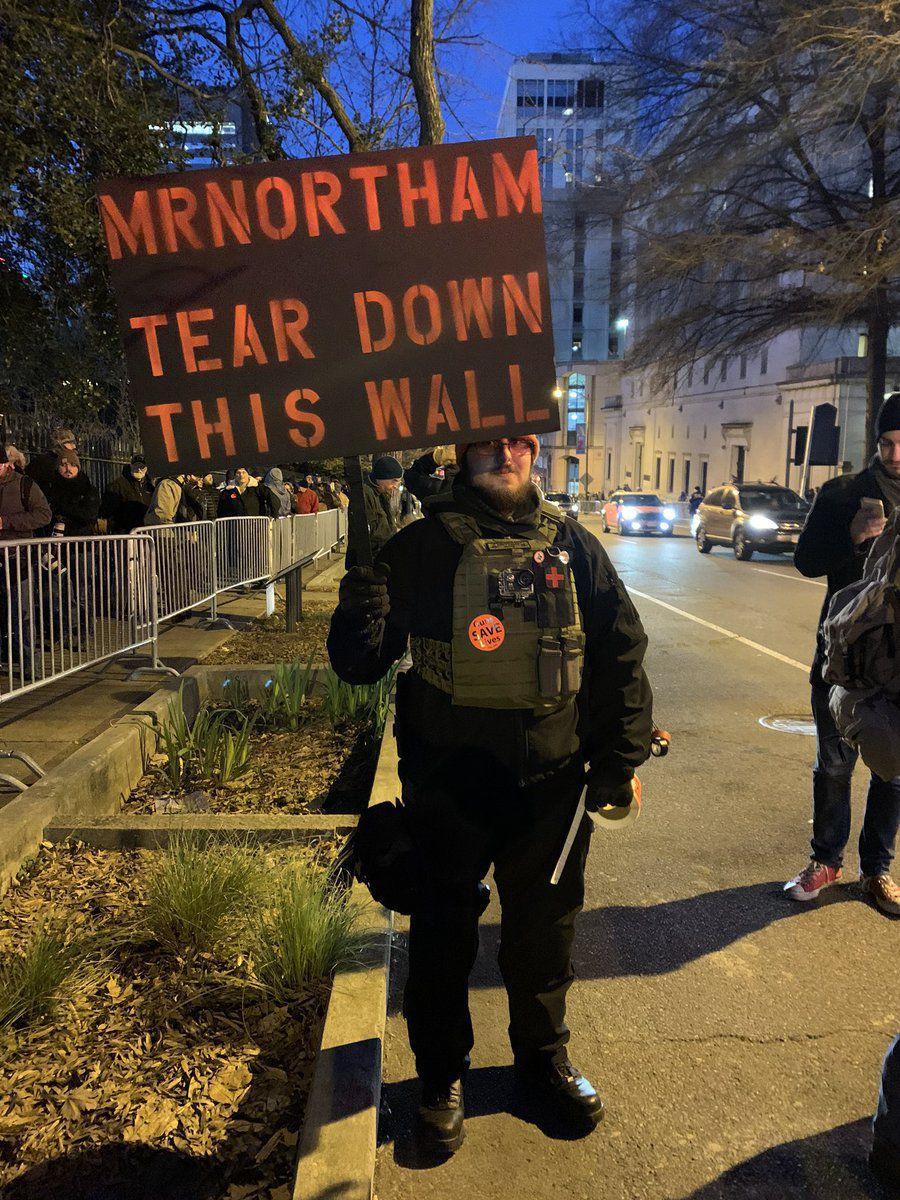 guns rally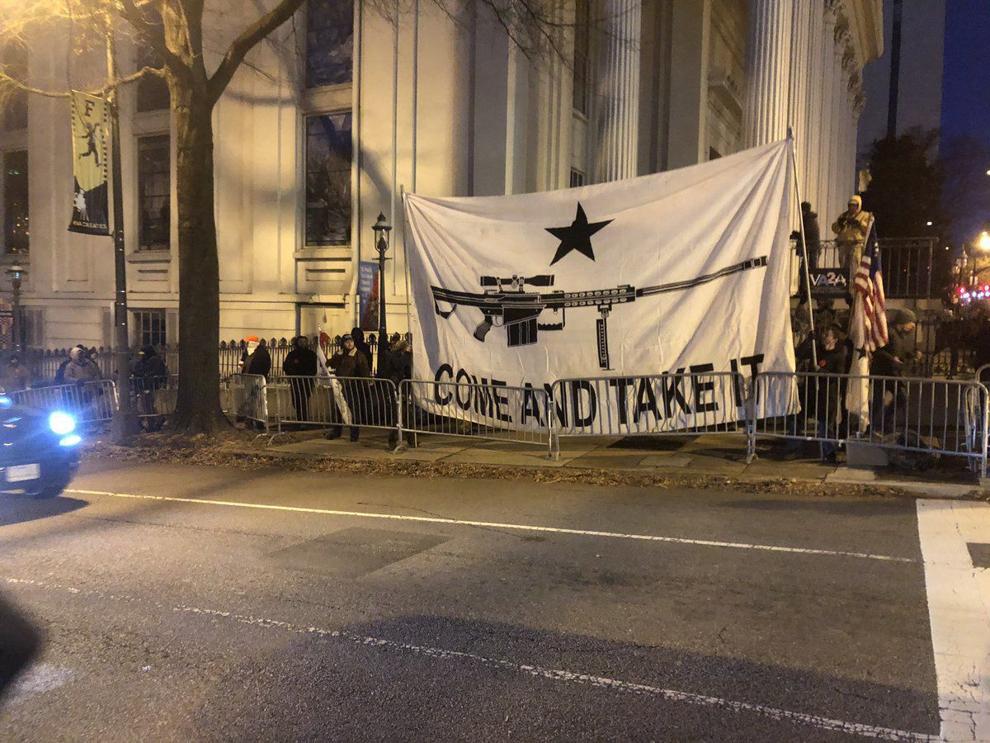 guns rally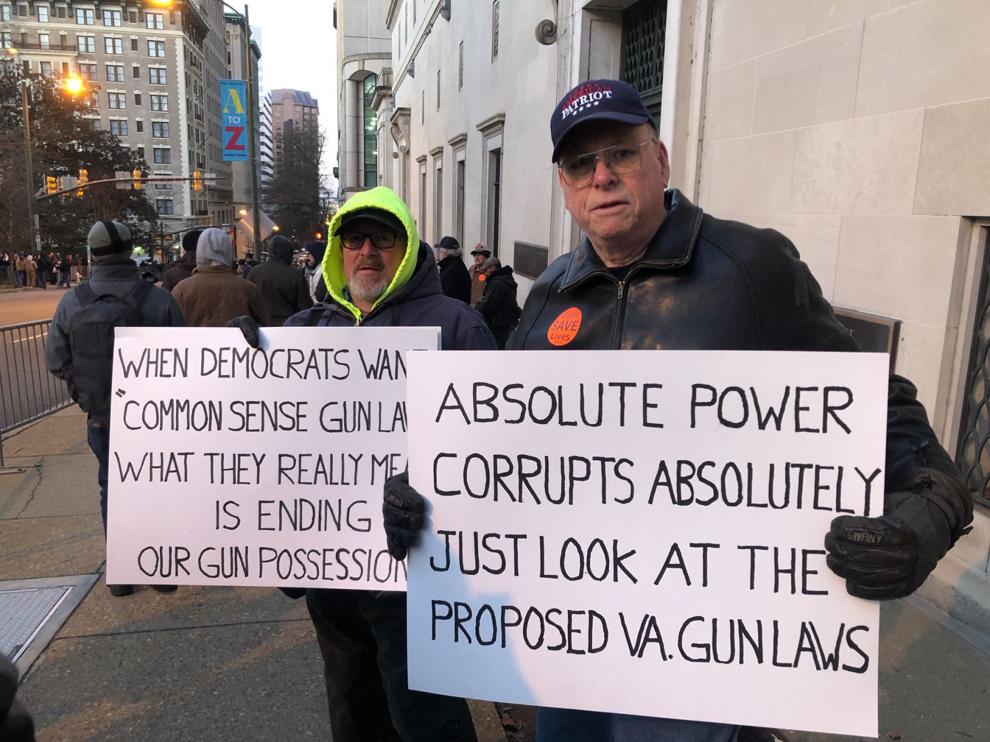 9th and grace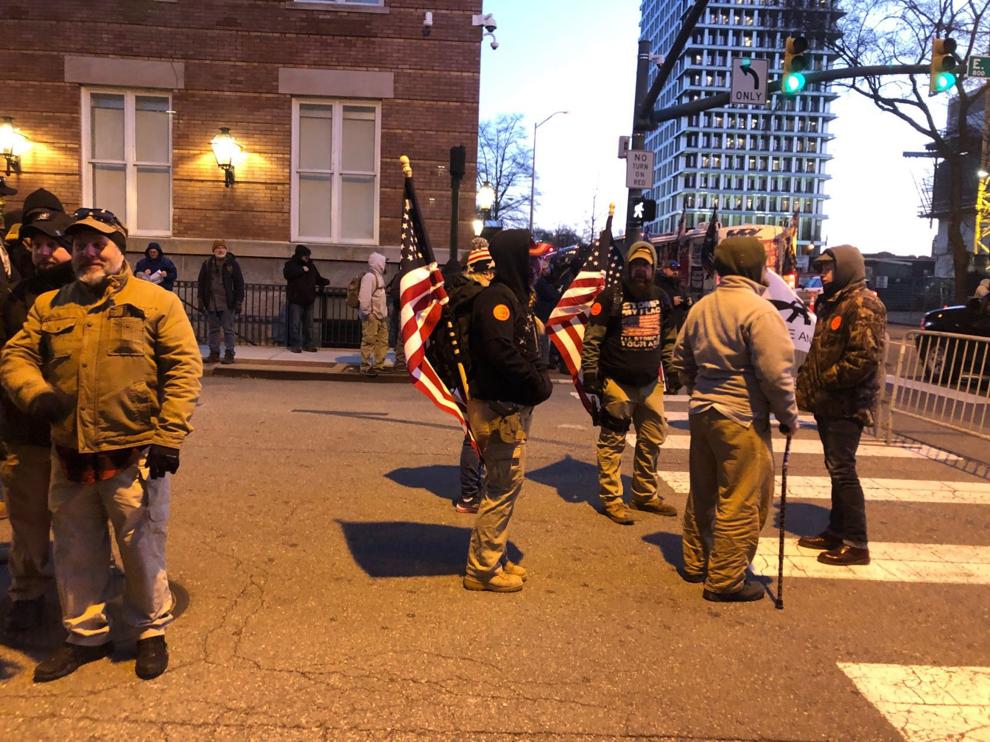 20200121_MET_GUNS_BB01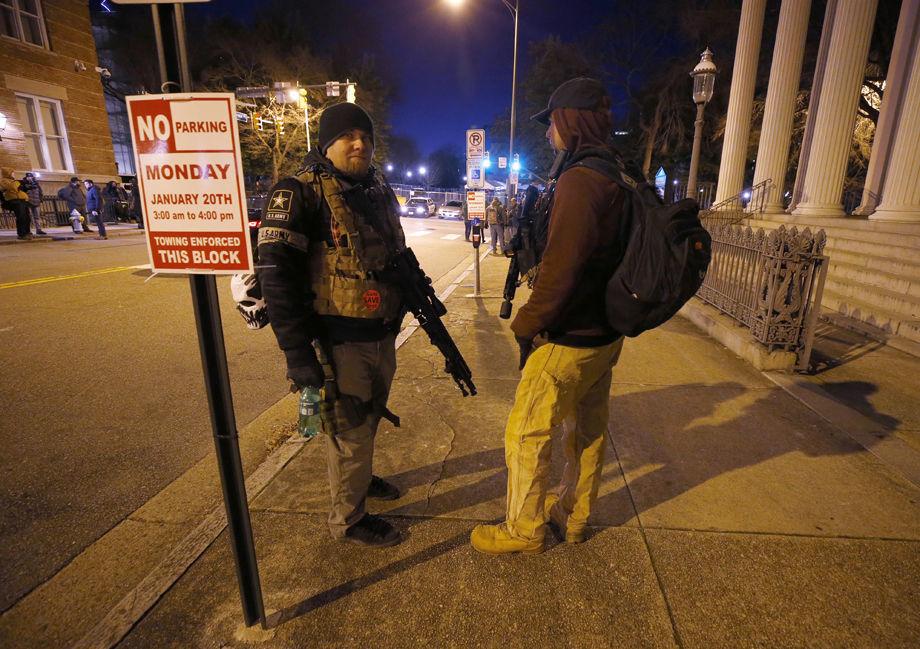 IMG_3010.jpg
IMG_3014.jpg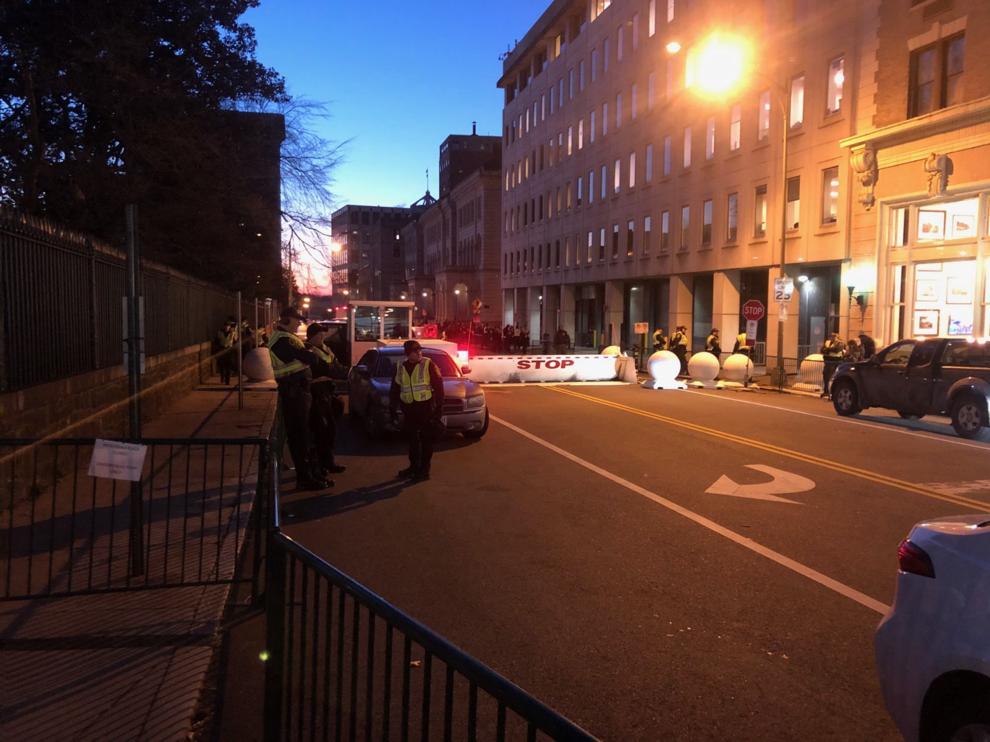 -- HIDE VERTICAL GALLERY ASSET TITLES --
20200121_MET_GUNS_AWE19